Bali is facing a waste management crisis. With Indonesia being one of the world's biggest contributors to ocean plastic, this is a problem. This island has declared a 'garbage emergency' after the beaches were inundated with a rising tide of plastic waste. Local communities are working hand-in-hand to keep Bali's beaches clean. Coca-Cola Amatil Indonesia saw this situation and took action in safeguarding the beauty and cleanliness of Bali by initiating Bali Beach Clean Up in 2007, which continues until today.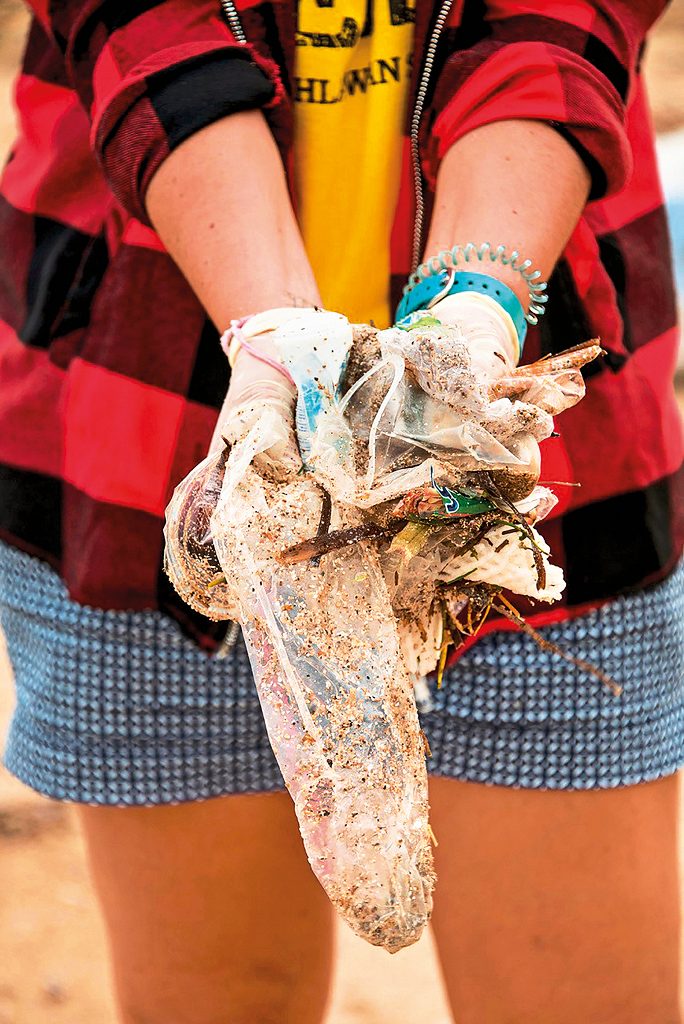 Until July 2017, with 74 dedicated beach clean-up crews, 4 beach tractors, 3 trucks, 2 barber surf rakes and 150 new bin placements every year, the Bali Beach Clean Up team has managed to remove more than 34 million kilograms of waste from the 9.7 kilometres long coast of Bali. Coca-Cola Amatil Indonesia believes that there will always be work that can be done to address the waste problem. They are confident that this programme will encourage more people and organisations to achieve the same goals for a better environment.
Trash Hero Indonesia
In the same line with Coca-Cola Amatil, Trash Hero Indonesia is part of Trash Hero World that is made up of volunteers who were fed up seeing rubbish in natural places. They created sustainable, community-based projects to remove existing waste and reduce future waste by inspiring a long-term behaviour change. There have been 566 clean-ups all around Indonesia done by more than ten thousand heroes who picked up 83 tons of rubbish over the last 3 years. In Bali, they run a regular weekly clean-up, and, at least, there is one clean-up a day somewhere on this island. Not only limited to clean the natural places, this clean-up programme is also an opportunity to raise awareness to the local people about the trash issue.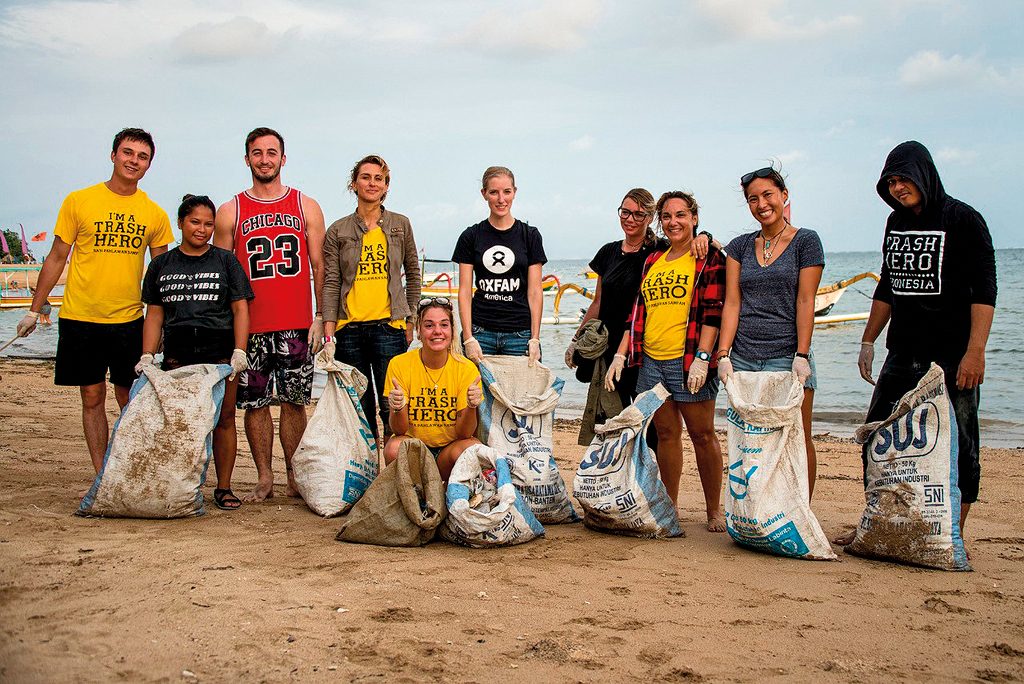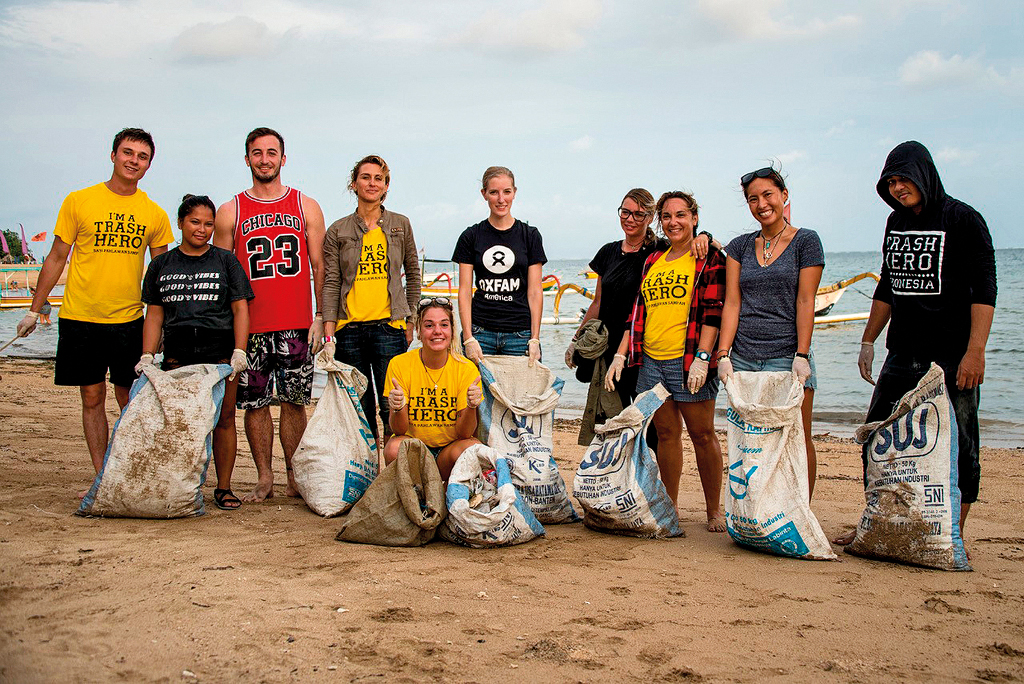 Their Bottle Programme aims to substantially reduce the amount of single-use plastic bottles by providing cool reusable steel replacements (at no profit) to local businesses as long as they agree to have a free refill station. To raise awareness amongst the younger generations, Trash Hero Indonesia has recently developed a Kids Programme by giving away educational picture books and activities to do in school.
Besides cleaning up the beach, we can also make a difference by saving coral reefs. Since we are living on the island, the existence of reefs is very crucial as they help maintain marine balance all around the coast. A recent study in Bali found that the decline of the coral reef ecosystem began around the 80's. Human activity was the primary factor blamed for this decline, due to use of bombs and cyanide to catch the fish. There are many coral reef restoration and conservation projects have been established since then.
Coca cola Amatil
www.coca-colaamatil.co.id
Trash Hero Indonesia
+62 878 62553724
www.trashhero.org
Reef Check Foundation Indonesia
Reef Check Foundation Indonesia (RCFI) is one of the non-profit organisations dedicated to empowering people to save our reefs and oceans. Founded in 2005, this organisation is part of Reef Check International, the largest coral conservation network, spanning over 90 countries in the world. Aiming to educate the public about the value of reef ecosystems and the current crisis in our ocean, RCFI also facilitates collaborations that produces ecologically sound and economically sustainable solutions in managing coastal and marine resources, as well as stimulating local community actions to manage the remaining pristine reefs and rehabilitate damaged reefs in Bali.
They believe that local community efforts for saving the coral reefs and the ocean is the most important thing to initiate. This local community can become the most powerful force in saving the coral reefs in their area. Cooperation between a lot of tourism elements (dive operators, local communities, village governments, etc) asset to have better management for the environment and tourism.
Reef Check Foundation Indonesia
Jalan Tukad Balian 43 #1A, Renon, Denpasar
www.reefcheck.or.id
Coral Triangle Center
If RCFI focuses on the north of Bali, Coral Triangle Center (CTC) works with the coastal communities in the Nusa Penida Marine Protected Area (composed of Nusa Lembongan, Nusa Ceningan and Nusa Penida) to help them manage their rich marine biodiversity. CTC has been supporting the Nusa Penida MPA since 2008 by facilitating joint patrols, conducting annual scientific surveys to monitor coral reef health, assisting with infrastructure development such as the installation of mooring buoys and information boards, providing technical input on policies and regulation, promoting sustainable marine tourism and supporting scientific research on the island.
They also support the community in Nusa Lembongan to set up a community-managed mangrove tour, thereby promoting sustainable tourism and providing an alternative livelihood for the local fishermen.  Here, they have a coral reef rehabilitation programme that enables community members to help in the restoration of the islands' coral reefs. In the future, CTC aims to expand its outreach and impact by developing a Centre for Marine Conservation in Sanur, which will serve as a centre of excellence for marine conservation training programmes and outreach activities, as well as a venue for artistic and cultural performances, to encourage approximately 1.5 million people by 2020 to protect and care for the oceans and those that depend on it.
Coral Triangle Center
Jalan Danau Tamblingan #78, Sanur
+62 361 287272
www.coraltrianglecenter.org
Biosphere Foundation
In the northwest corner of the island, Biosphere Foundation provides innovative and immersive educational programmes in a stunning ecological treasure of the National Park. These programmes combine cultural exchange, nature and wilderness exploration, as well as a biosphere approach to learning about the ecology of the National Park and its surrounding bioregion. The programmes allow one to study and experience the park's ecosystems first-hand and discover the interconnectedness of all life in the biosphere. One can also learn about critical environmental challenges to the park's ecosystems, like the effects of climate change, explore sustainable solutions and investigate concrete ways to take action to make a difference as Stewardship Leaders, both locally and globally.
Inviting students or volunteers from around the world, the conservation service activities are determined by nature restoration and the needs of the local community. This includes helping to replace mooring buoys to protect coral reefs, installing drip irrigation systems and collecting data for their sustainable agriculture programme, contributing to reforestation by clearing invasive species and planting trees in the monsoon forest or transplanting coral and mangroves along the coast, making cushions and wallets from recycled trash, and beach clean-ups. With these programmes, students are encouraged to deepen their personal connection to the natural world and commitment to protecting it through experiences. They are also expected to share what they learn with their communities back home.
There are countless ways to protect our oceans and it is not a matter of how but a matter of why. With all the things happening on this island, we should spend more time to shed some appreciation. We, at NOW! BALI, think that this island deserves more than it receives. We hope this article inspires you as much as it inspires us to take some actions. Together we CAN and we WILL continue to protect this island for generations to come.
Biosphere Foundation
www.biospherefoundation.org