Opened in late 2020, Das Bistro by Mama's is one of Bali's newest locales, offering a range of delicious and affordable food and drink. Brought to us by the same group known for Bali's long-standing institution, Mama's Restaurant in Kuta, this restaurant and deli showcases the best of what they're known for: authentic German sausages, artisanal hams and cuts, international standard meats and fine food.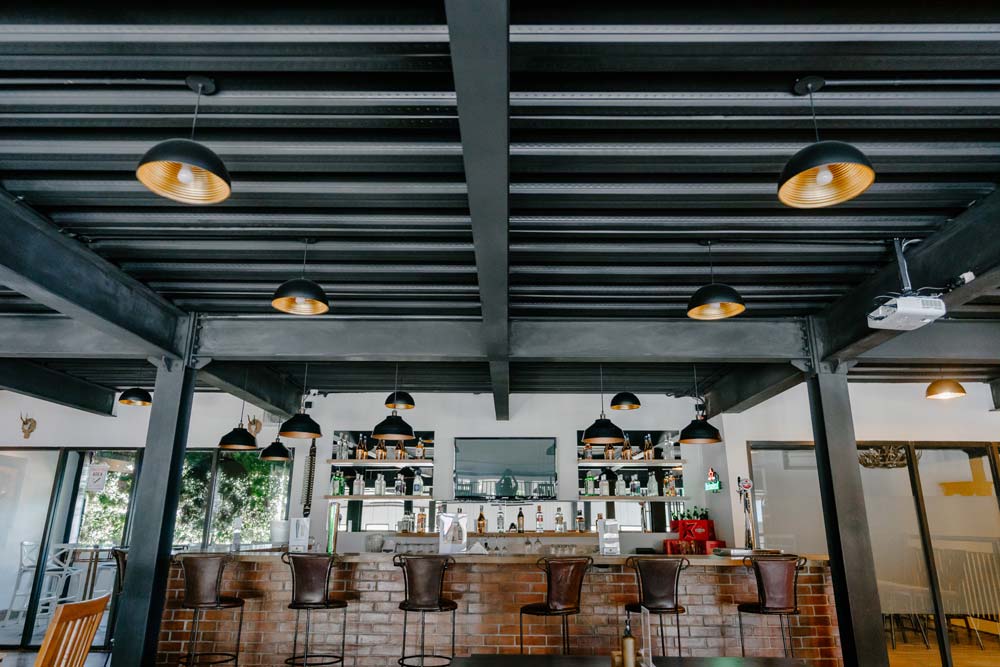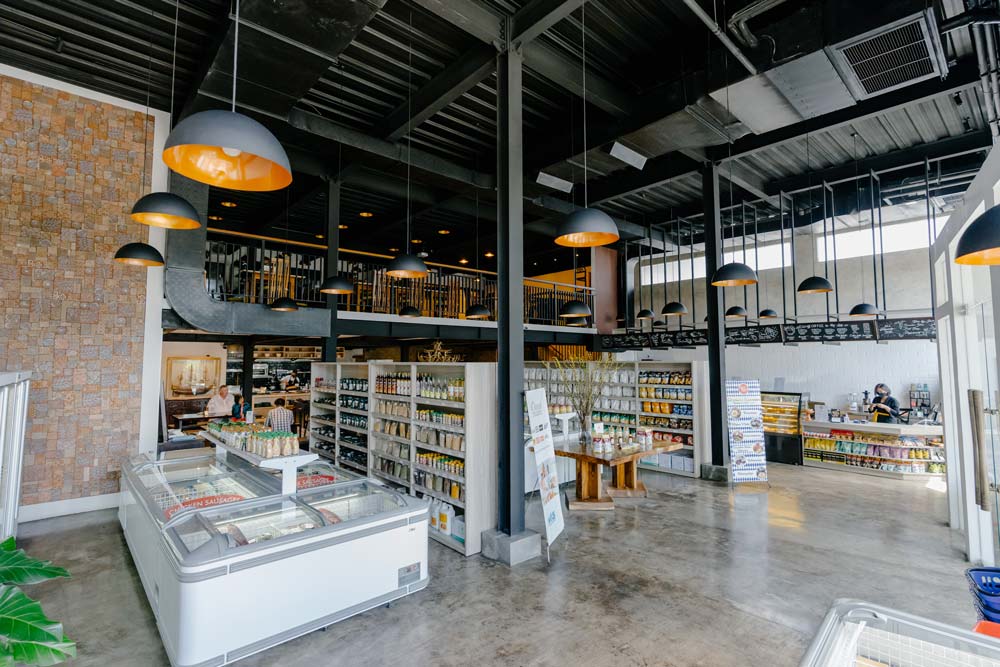 Found on Jalan Bypass Ngurah Rai, Das Bistro by Mama's is owned and operated by Soejasch Bali, one of the island's leading producers and distributors of fine food. The venue is found at the heart of of the Soejasch Bali Concept Store which also features:-
• Mezzanine Floor – A second story area for meetings and gatherings – equipped with large video screen for sports and entertainment gatherings
• Mama's Delikatessen – The Island's largest selection of prepared meats, cold cuts, sausages, salamis, fresh salads, fresh-cut sandwiches, and cheeses.
• Bakery Corner featuring freshly-baked breads and pastries.Coffee and Tea Counter –all freshly brewed by the resident Barista
• Soejasch Bali's Concept Store – featuring selected frozen and dry food items packaged for consumer, villas and the hospitality industry.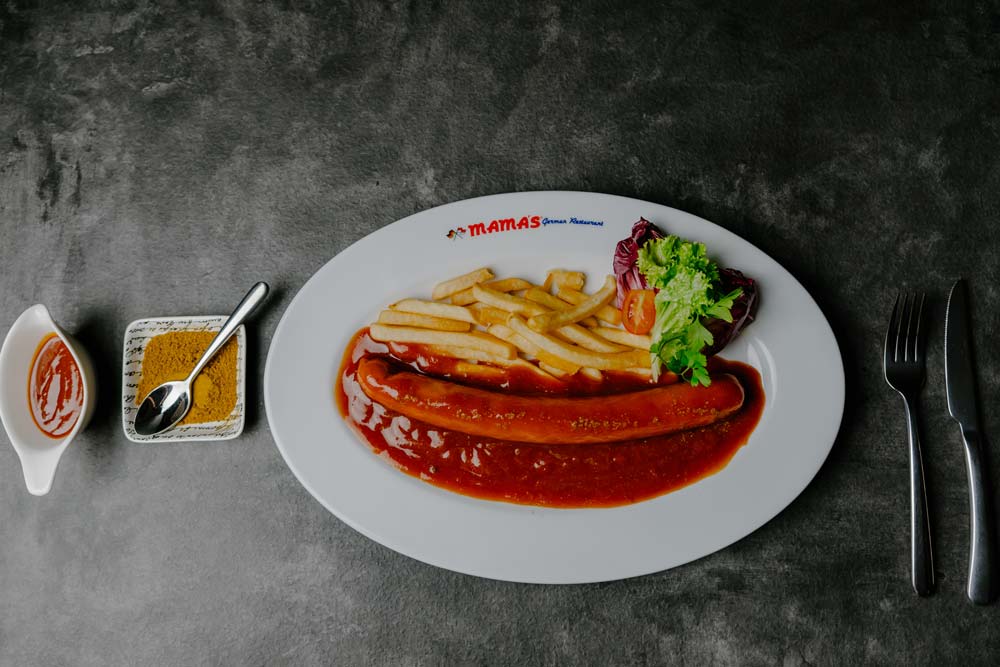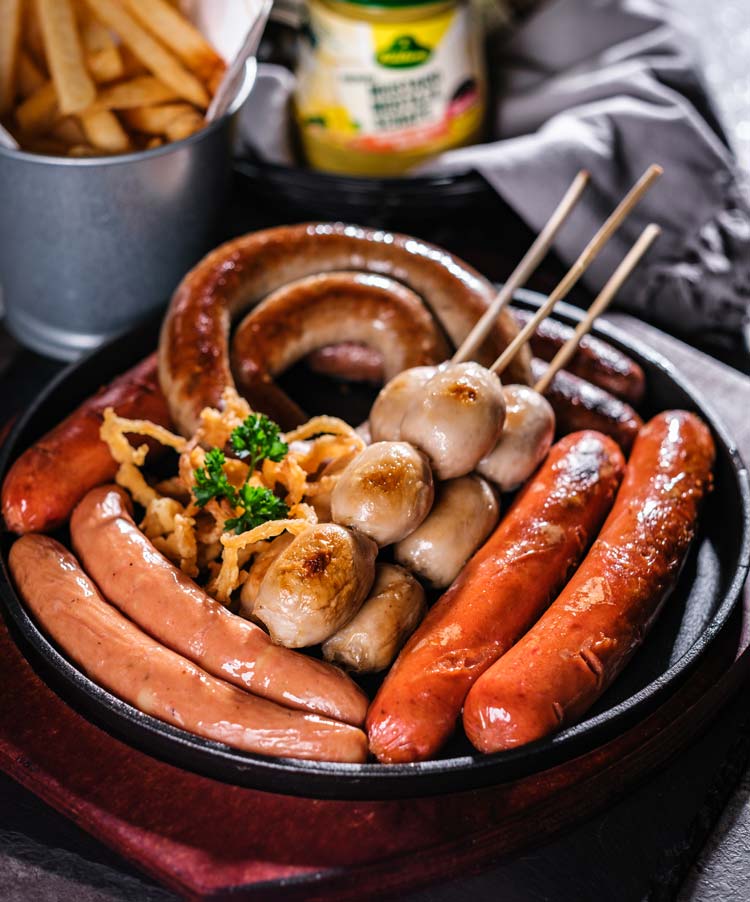 Thus, together, the concept store is a stop-solution for those after not only somewhere to enjoy a meal, but also to stock up on fine foods and groceries for home.
Das Bistro by Mama's itself has an extensive menu that spans from breakfast all the way through to dinner. Of course, their iconic and delicious German sausages are a highlight here, but you'll also find steaks, sandwiches, soups, salads, delicatessen specialities, cakes and pastries. The restaurant is also proud of their expertly brewed coffee and tea offerings, which have made them popular for afternoon teatime gatherings, but later into the evening the cocktails, wine and draught beer are what accompany the range of comfort food presented.
So, whether you're a fan of the classic Mama's Restaurant, are a lover of authentic German sausages, or perhaps are looking for that one-stop shop, head over to Das Bistro.
Das Bistro by Mama's
Open: 10am-9pm, Monday-Sunday
Jl. By Pass Ngurah Rai No.88 A, Bali
+6282147958846
dasbistrobymamas.com