The impressive Hilton Bali Resort spills majestically down a south Nusa Dua cliffside; with its jaw-dropping clifftop views to its direct beach access, the Hilton used to be a luxury reserved only for those staying in the resort. Now, with their all-new Day in Paradise package, a special day-pass designed for non-staying residents, that all changes.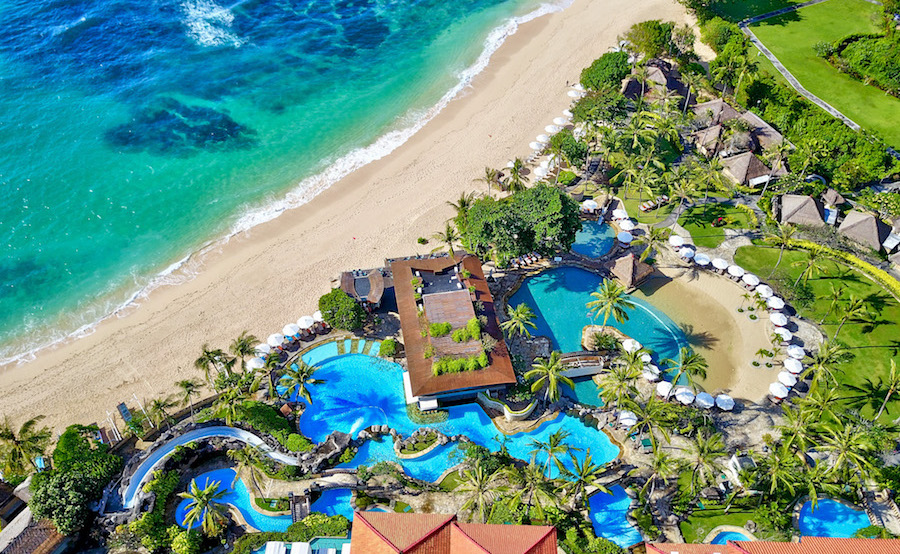 The Hilton Bali Resort has long been a popular holiday destination; this tropical paradise offers everything from recreational facilities, restaurants, spa and many children's programs. Now, with their Day in Paradise day-pass, all of that becomes available even if you're not staying in-house.
Of course, the beachfront is what people think of when they think of the Hilton here in Bali, with its almost sparkling, clear waters and white sand. So for many a day spent by their beachfront  would suffice. However there is so much more to experience.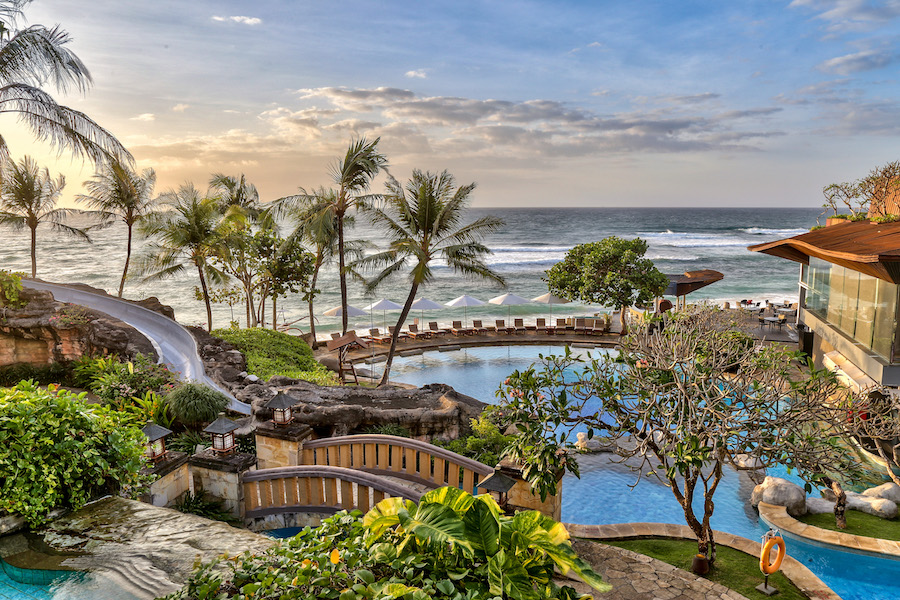 The Day in Paradise package includes access the resort's extensive facilities including four interconnected swimming pools, with waterslides, outdoor jetted tubs and a kids club for children aged 4 to 12. Adults can also enjoy the spa, fitness center with sauna, steam room and plunge pool.
There's also beachfront dining at The Shore Restaurant & Bar. This newly refurbished dining destination stands three-stories tall, boasting an al fresco setting on the first level, semi-open lounge on the Mezzanine level and open air rooftop. The new culinary creations embrace the rich Indian Ocean seafood selection through a Mediterranean inspired and styled dining experiences.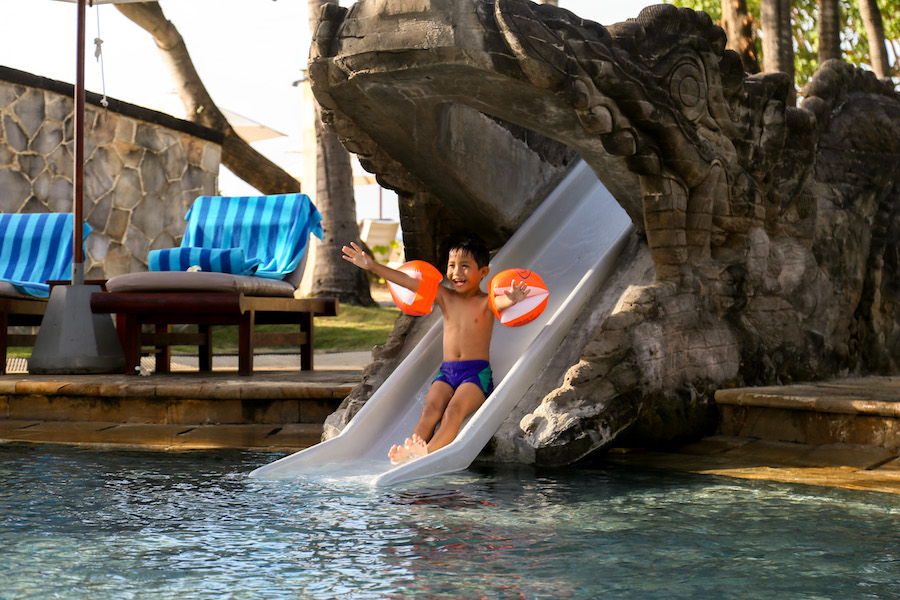 For the admission price of IDR 750.000 nett per guest, the package also includes a food and beverage credit of IDR 400,000 nett redeemable at the newly refurbished The Shore Restaurant. Children between 7 to 12 years of age can enjoy 50% off the admission price which includes a food and beverage credit of IDR 200,000 nett. Guests also benefit from the complimentary use of towel, pool and beach loungers, standard WiFi in the restaurant and 20% discount for selected body treatments at Mandara Spa.
The Shore Restaurant is situated on the resort's ground level and accessible via Cliff Tower. Opening hours of The Shore are from 11.00AM to 11.00PM daily, while pool-side service is available from 9.00AM to 6.00PM.
Walk-in guests may purchase the day pass directly at the Guest Relation Desk located in the lobby area. Additional terms and conditions may apply.
Hilton Bali Resort
Jalan Raya Nusa Dua Selatan, Bali, 80363 Indonesia
Reserve: +62 361 773377 || HiltonBali.GuestRelation@hilton.com
baliresort.hilton.com