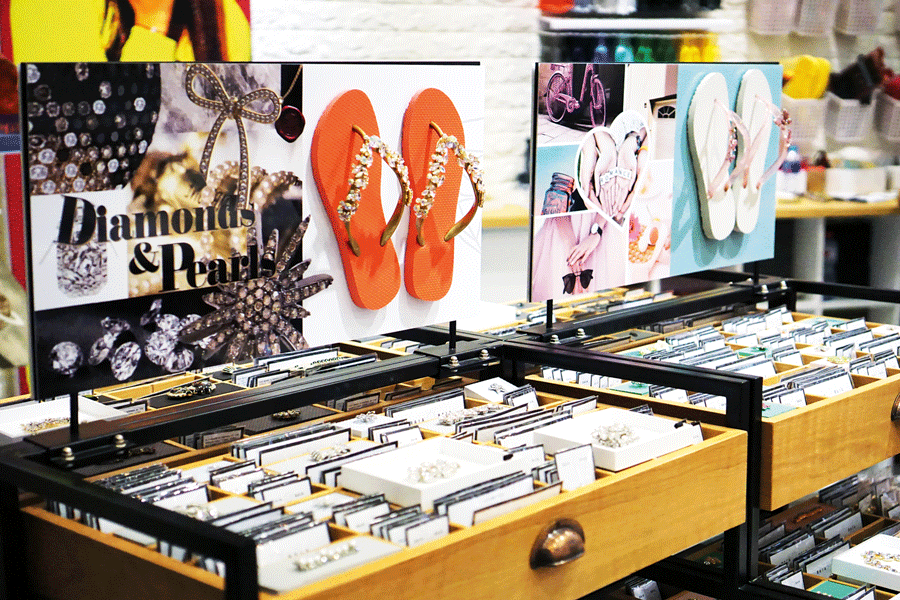 Now you can slip into a pair of designer flip flops (you're the designer, by the way) and make that beach stroll more fashionable as Baia Baia has opened a store on Oberoi street. Taking the tropical inspirations from Rio de Janeiro, Saint-Tropes, and Tel Aviv for the design of the Indonesia stores, this colourful little store adds some imagination to the shopping experience.
The playful brand with its do-it-yourself concept allows every woman, man and child to design their own flip flops. All you have to do is follow three steps to create them. Start by choosing your sole, classic or slim, available in many colours. Then you choose your foot strap. Just like the sole, the straps are available in various colours with styles that range from matte, glossy, and glitter. The third step, probably the most exciting one, is to add the charm or 'bling' to be clipped on to the strap. There are hundreds of stylish charms to check out and clip on. From letters of the alphabet, classic, diamond, ethnic chic, glam rock, flower power, animals, romantic and more, you can mix and match to fit your lifestyle, personality, and likes.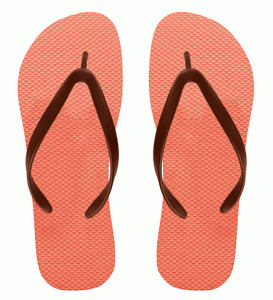 What you'll see inside the store are creations from fashion designers, stylists, and artists – and you can make them yours. So go ahead and whip up some of your own.
Baia Baia
Address : Jalan Kayu Aya No.69 Oberoi, Seminyak
Telephone : +62 812 3779 2946
Website : www.baiabaia.com