Now, just about everybody knows that Kuta and party go really well together in a sentence. But Sheraton adds a little something that also makes rejuvenation and pampering a must-do on everyone's Kuta list.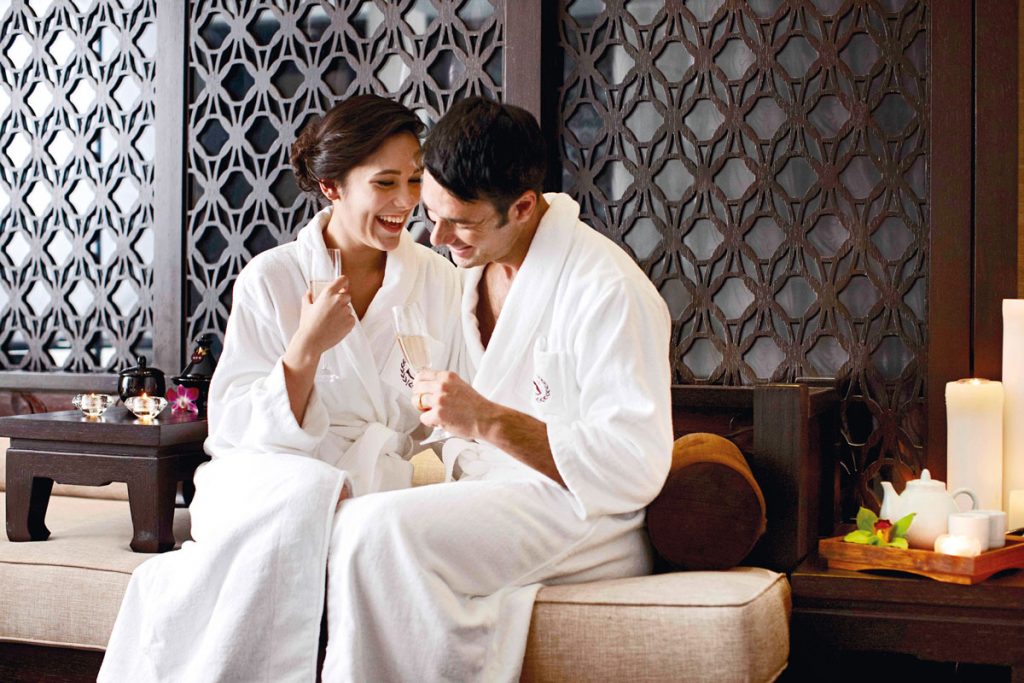 Shine Spa at Sheraton Bali Kuta Resort provides an inviting atmosphere that is both upscale and approachable, offering an exclusive retreat that features spacious open-air terraces, lush gardens of local flowers, and an outdoor rooftop pool with unrivalled panoramic views of the ocean. The spa is designed with vibrant interiors that combine classic and contemporary elements; spaces are enhanced with lush colours, metallic materials, and lively details to create a warm setting for you to mingle and connect. While awaiting treatment or just enjoying the spa experience, light-hearted music provides a playful backdrop to an otherwise upscale atmosphere.
Shine's tailored treatments are influenced by the tropical location and intended to rejuvenate and refresh. To prepare for the holiday season, we recommend you to try the Shine Spa's signature Shine Massage, which offers physical and mental relaxation. The treatment utilises a unique form of balm candle, which provides deep levels of moisture and rejuvenating antioxidants, allowing the entire body to relax. The massage also includes the scents of lavender and mandarin, which assist in the deep relaxation achieved as a result of this treatment.
The expertly-trained and knowledgeable spa associates at Shine Spa exude a genuine warmth and great hospitality, whether it be while performing signature treatments or advising you on the spa's various product lines. In addition to the Shine Massage, signature treatments include the Shine Facial, Shine Body Treatment, Shine Hands & Feet, and Shine for Two, which is a relaxing experience intended for couples.
Shine Spa at Sheraton Bali Kuta Resort
Jalan Pantai Kuta, Kuta
+62 361 846 5555
www.shinespabali.com