When restaurants are closed or limited and you're craving a great dinner with friends or family, what is there to do? You could cook, or you can turn your dining room into a fine dining restaurant for a night! Dine at Home Bali is an experience that brings not only five-star cuisine to your table, but a private chef and waiter to serve you on your evening of indulgence.
The concept was created by Chef Chris Salans and his team at the legendary Ubud restaurant, Mozaic Restaurant Gastronomique. The idea is simple, to give lovers of good food in Bali the chance to enjoy a fine dining experience in the comfort – and privacy – of their own home.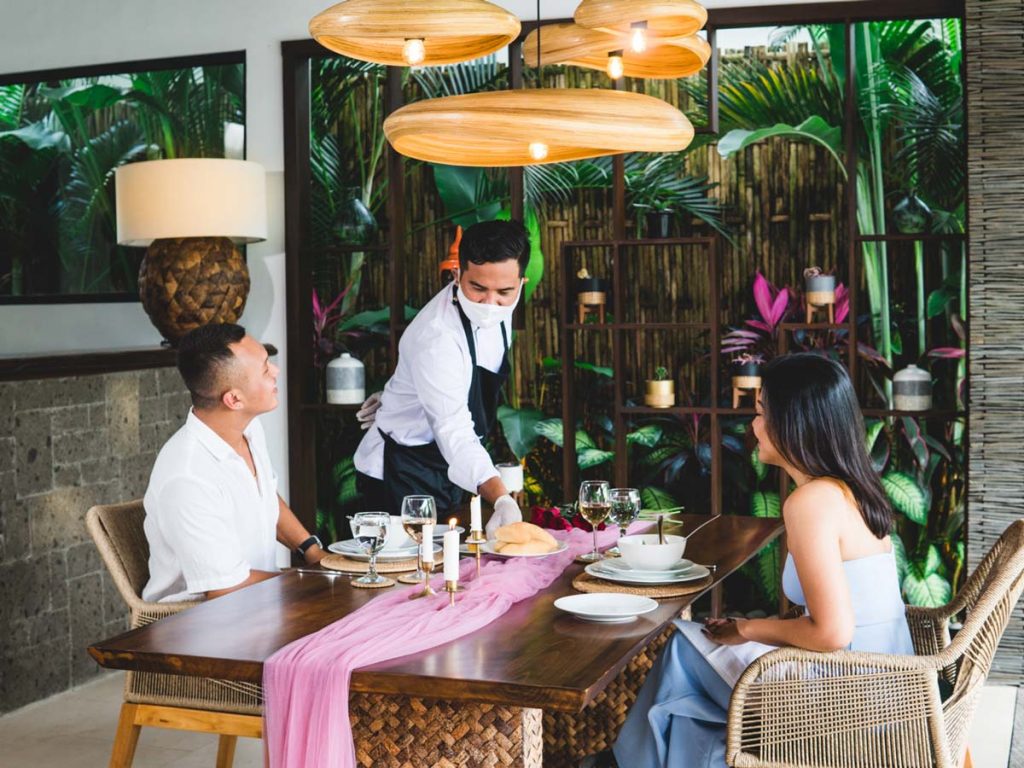 How does it work? Well, you simply have to select one of the three- or four-course set menus prepared specially by Chef Chris and the team, which features the exquisite culinary creations the fine dining restaurant is known for. Within that set menu you can handpick the dishes you'd like as your appetisers, mains and dessert.
What's on this delectable menu? Only the best, with some examples being: Wagyu Beef Tartare or Fresh Lobster Tortellini in the appetisers menu; Duck Leg Confit, Fresh Winter Black Truffle Raviolis in the mains, Deconstructed Banoffee Pie, Valrhona Dulcey Chocolate for dessert. This is just to name a few of the options; a vegetarian set menu is also available.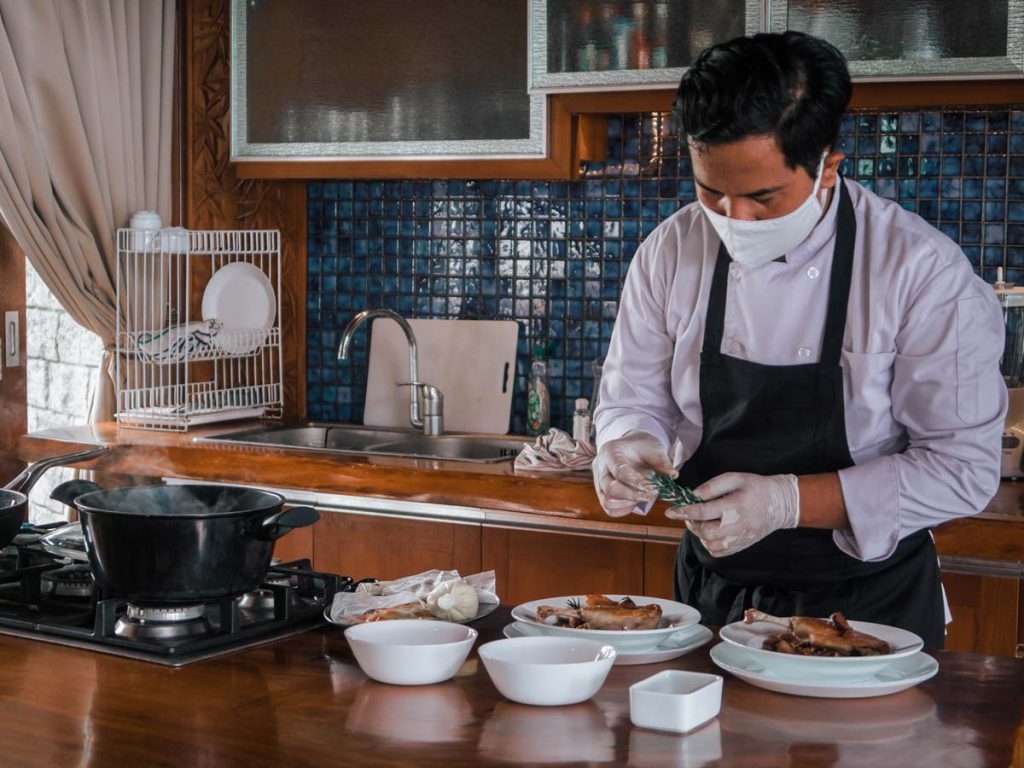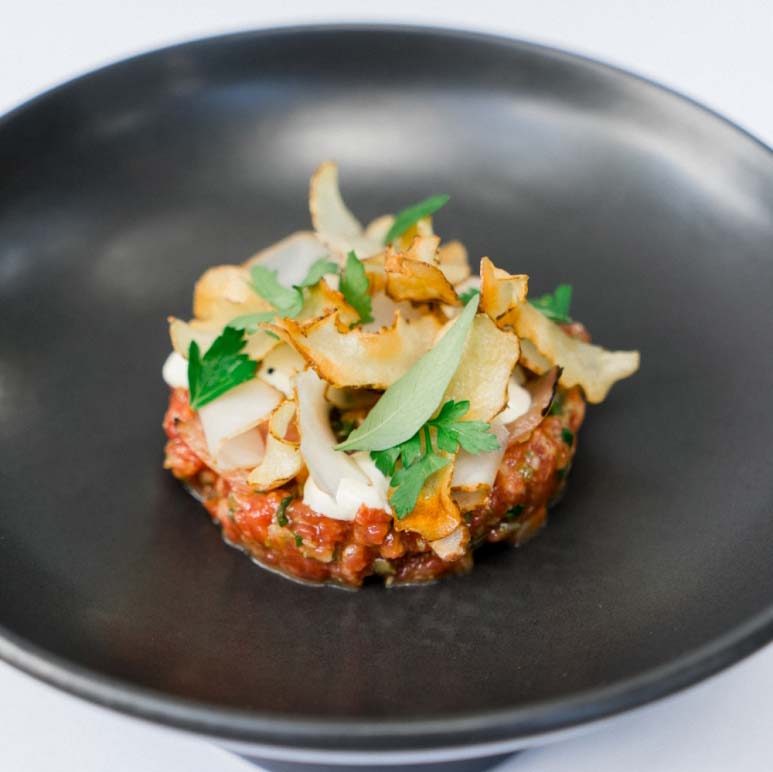 Everything from the preparation, plating, serving will be done by the Mozaic team, with the highest of health and hygiene standards practiced too. You might be thinking that a private fine dining experience will be quite a price to pay, but Dine at Home has been made to be accessible for many with prices ranging from IDR 350.000 – IDR 450.000net per person, depending on the set menu chosen. This affordable experience does not sacrifice at all on the amazing quality of food your will savour, and the service offered on top of that.
On top of that, you can order from Mozaic's own wine list and cocktail menu if you're hoping to have yourself a real dinner party!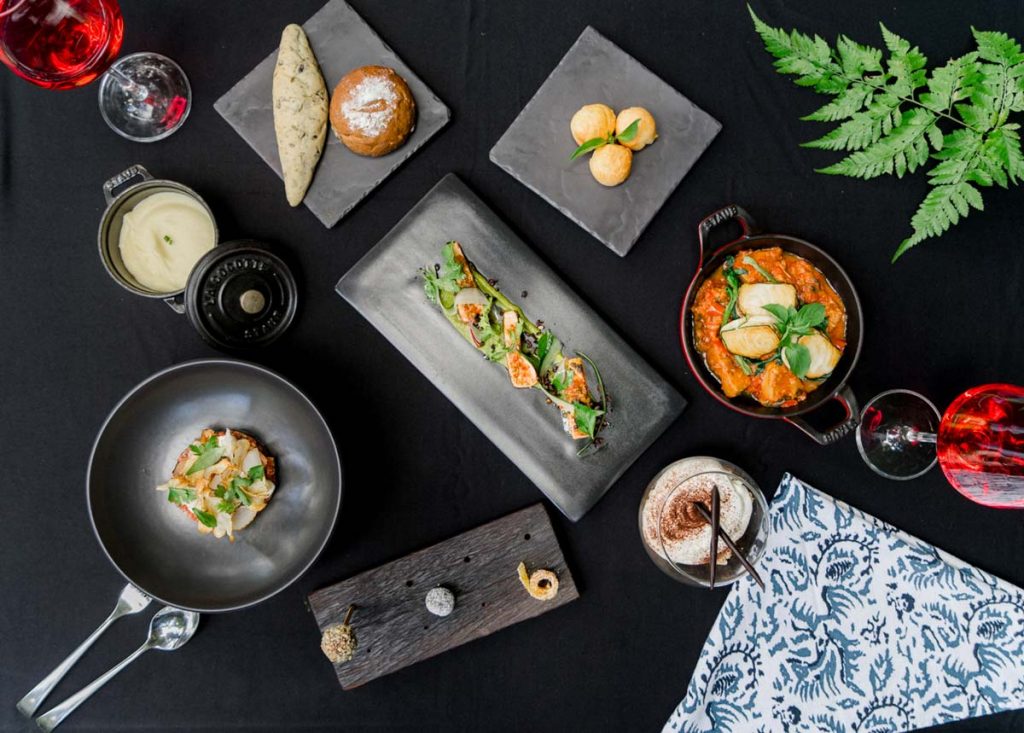 So whether you're hoping for special dinner for two, or perhaps hosting some friends at home or in your rental villa, why not make it a fine dining experience with Mozaic's Dine at Home?
For more details on menus available please visit mozaic-bali.com/dineathome
Whatsapp: +6281262372507
Instagram: @dineathomebali