There are calls for participation in and support for a special fundraising event: a mountaineering adventure across the crater rim of the Batur caldera, Kintamani, raising awareness and funds for essential mental health services across Bali.
• The Problem
• The Solution
• Freedom Summit Fundraiser
---

The Problem
When they were needed most, 93 percent of Indonesia's mental health services and facilities closed down in 2020 due to the pandemic, according to a study by the World Health Organisation. This happened as economic difficulty, tied with stress and especially loss, was at an all time high.
Even before the pandemic, the general attitude and approach to mental health issues in Indonesia were far behind global standards. Depression, bipolar disorder and addiction are shameful traits and thus hidden away; in the worst cases, those enduring serious mental illnesses like schizophrenia are known to be caged or chained by their families. This is because families often don't know how to manage or don't have the resources to manage such individuals, and thus fear what they might do to themselves and others. These can be incredibly difficult scenes to witness.
Nevertheless, stigma and discrimination continue to be big parts of living with mental illness or mental health issues in Indonesia, hence many don't seek help until it's too late.
The Solution
Now, with the enduring pandemic, mental stresses and difficulty are certainly building in Bali. This is why, back in April 2021, a community of NGOs called Bali Bersama Bisa created the island's first-ever suicide hotline, dubbed LISA, or Love Inside Suicide Awareness.
The 24/7 helpline is already active and offers services in both English and Bahasa Indonesia; they are already receiving dozens of calls per day is for suicide prevention and other mental health-related issues. These services, which are completely free, are supported by licensed psychiatrists, medical professionals, addiction and mental health specialists. The team of professionals provides crisis management communication directly to the individual suffering, with crisis management services if needed.
How You Can Help: The Freedom Summit Fundraiser
Taking place 4 – 5 September 2021, the Freedom Summit is hiking and mountaineering expedition that takes place on the Batur caldera of Kintamani. This is no tourist trail, it's a gruelling route made for those who yearn for challenge and adventure.
This will be an 8-hour journey starting at Desa Ban, the moving up the caldera wall, across mountain ridges and sheer cliffs which will be a test of your physical and mental fortitude. Your mountaineering experience will be combined with camping in an off the map region of Bali and all necessary food and water for duration of event.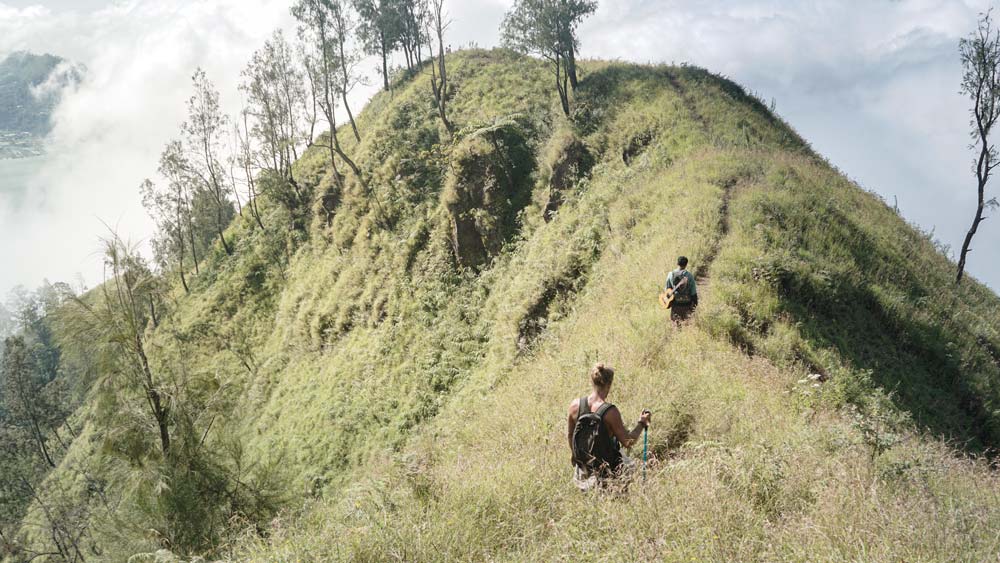 The Freedom Summit is calling out for participants to battle against the elements, whether that's someone in search for a new challenge or perhaps cares deeply for mental health issues and wants to fight for the cause.
Participants will become part of the fundraising efforts of Freedom Summit, with the objective of providing needed funds for the LISA helpline, but more specifically for a crisis unit behind the helpline where are a team of professionals can provide emergency suicide prevention and stabilisation services. Your participation will directly save lives. Free training sessions for particpants are provided every week thanks to the support of F45 Fitness and Bali Fitness Seminyak.
If you run a business and want to support, The Freedom Summit is open to product sponsorship as well. Or why not support/donate to one of the participants taking this big adventure!
Want to Join Freedom Summit? Register Here or Call +62 81239236566.
You can also go to movementofrecovery.org/freedomsummit/ for more information on the event.
The Freedom Summit is brought to you by Bali Bersama Bisa, comprised of the following organisations: