Blessed with a white sand beach and naturally formed cave as the background of your romantic feast, this Nusa Dua venue offers an exotic experience of having an intimate occasion with your loved one in an enchanting setting. Tucked away at Nusa Dua Beach, the charming ambiance can easily be found at Samabe Bali Suites and Villas, for it showcases romantic decorations with thousands of lit candles and to make it more dramatic, bountiful flowers are arranged to enrich your romantic night. Samabe's famous "The Power of Love" now allows couples to choose from two of their favourite venue within the resort, the beach cave and the chapel.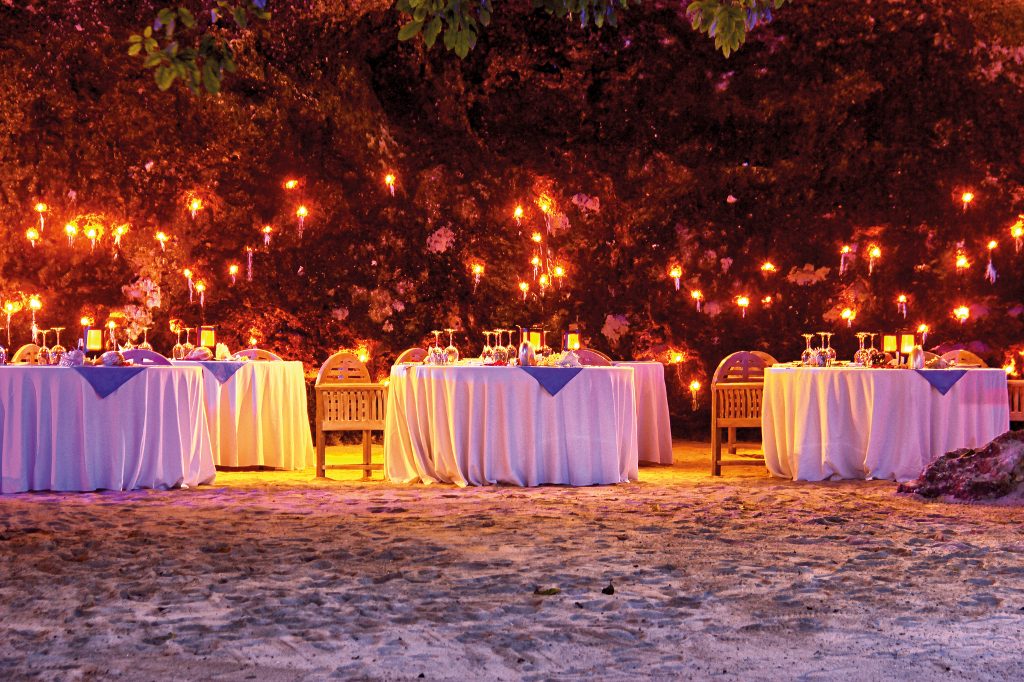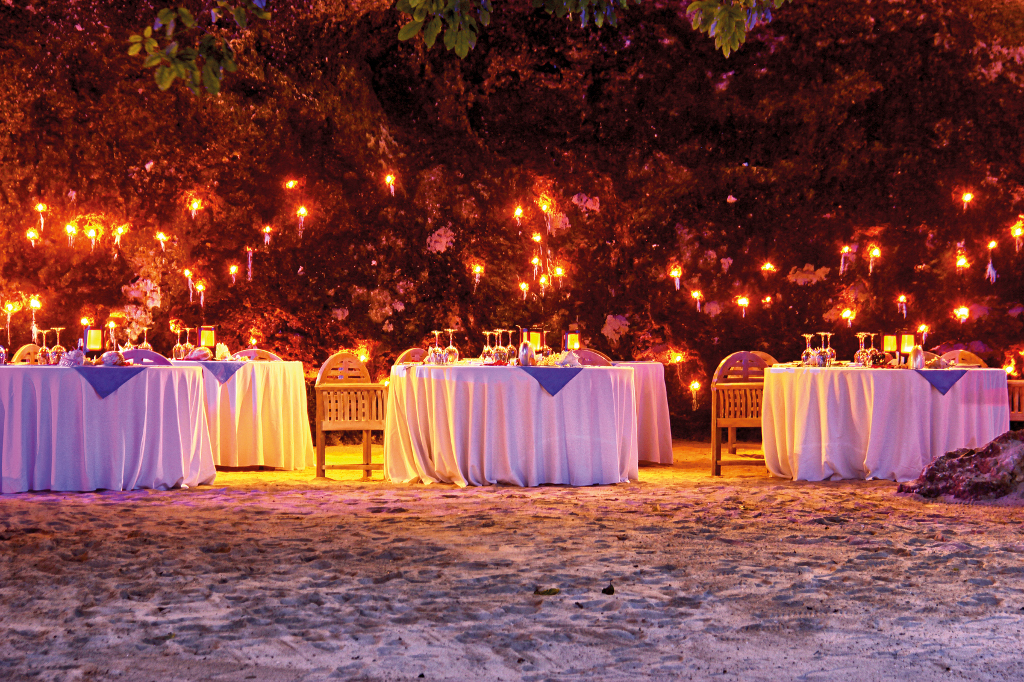 Your personal server will curate a dinner setting surrounded by flowers to wow your significant other. Your table, too, will be covered with red rose petals. The five-course set menu served attempts to bring the sensuous delight of the sea to your dining table. The succulent prawn, lobster, mixed chicken shish kebab or Black Angus tenderloin beef will all be freshly cooked at the beach while you enjoy the ocean breeze. That's right, your romantic feast will be accompanied by the endless sea view and starry sky. For the sweet finale, the chef will present Sticky Thai Rice Pudding served with fresh mango.
"The Power of Love" dinner is from 6 – 10.30pm, and is sold at IDR 5,500,000++ for the two of you, and IDR 1,232,000++ for every additional person.
Samabe Bali Suites and Villas
Jalan Pura Barong-Barong Sawangan, Nusa Dua
+62 361 846 8633
www.samabe.com