When it comes to food, today's diners are always on the look out for new experiences. With the huge range of choices now available to food-lovers, restaurants have to really stand out, be bold and different. It was this philosophy that the Plantation Restaurant in Alila Ubud crafted their latest culinary offerings, three dishes that go beyond simple taste. 
Three special new dishes – Tree-jstaffel, Rijstaffel and The Butcher Board – have been added to Plantation Restaurant's menu that will surely gain quick popularity. This tantalising trio is masterminded by the resort's new Food and Beverage Manager, Martin Utomo Sollberger, a young hotelier who's always believed that dining is not about 'products and services', but about creating an experience. These new culinary creations can be enjoyed in either Plantation Restaurant or the Cabana Lounge, seated with views out to Alila Ubud's iconic swimming pool, surrounded by the lush Ubud rainforest that encloses the resort.
Tree-jstaffel
A feast for your eyes and your appetite, Tree-jsttafel is Alila Ubud's spin on the traditional Indonesian rijsttafel. Rather than a table laden with different dishes, this version features eight different Western dishes for two presented on a tree! A unique presentation of flavours from different parts of the world. This Instagram-worthy dish can be ordered at IDR1.490.000++ per couple including starters and two glasses of wine or cocktails.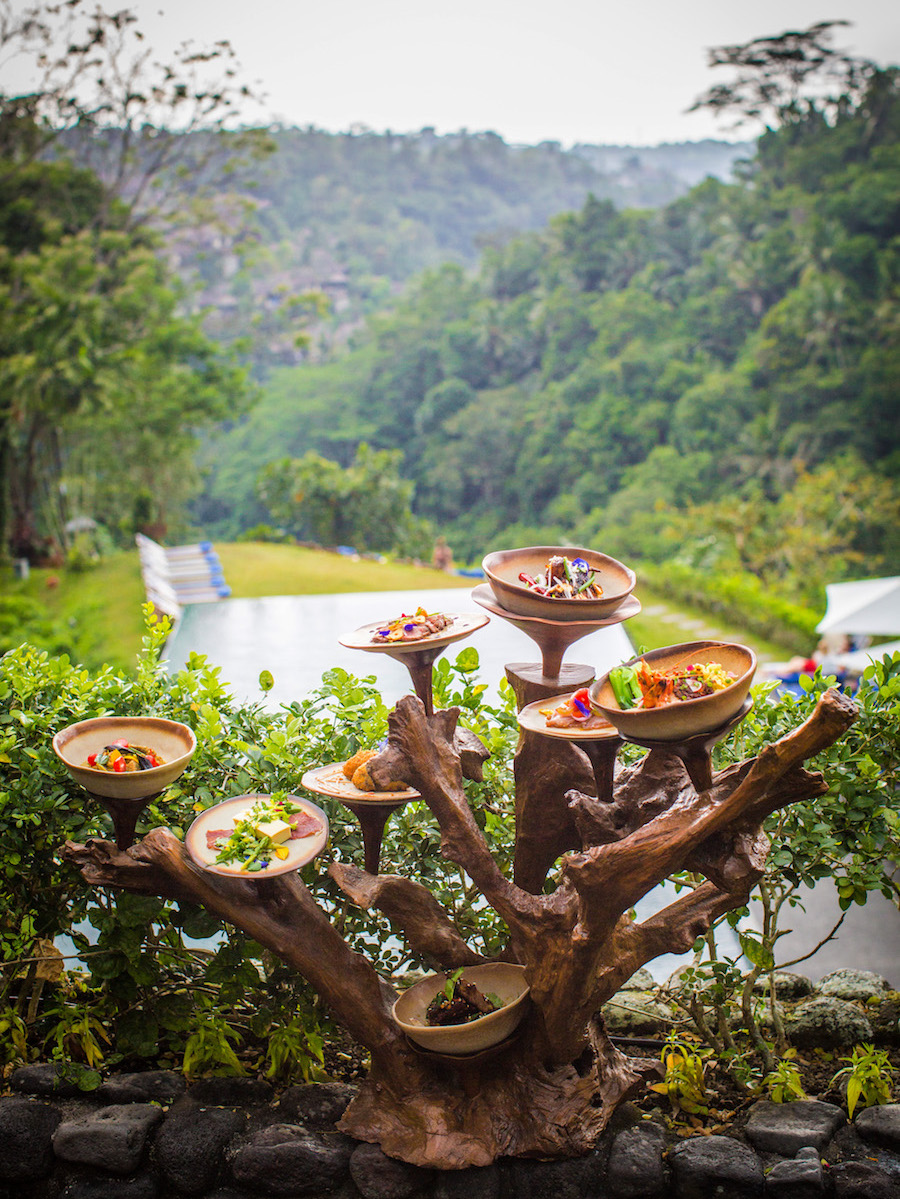 Rijstaffel
Indonesia is the land of spices and herbs, which inspired many countries to try to colonize it. Rijsttafel, a Dutch word meaning 'rice table', was invented by the Dutch colonial plantation owners, who loved to sample different Indonesian dishes at one time, served in small portions on a long table. In this authentic Rijsttafel dining experience for two, Alila Ubud's Resident Chef presents his pick of eight best dishes from all over Indonesia for  your enjoyment. The cost for this delicious dish is IDR 790.000++ per couple.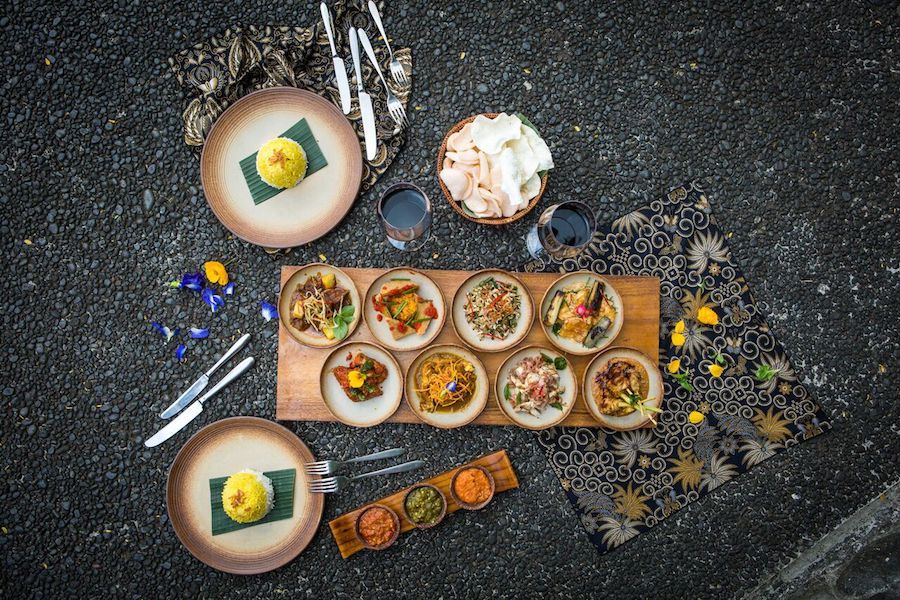 Butcher Board
The Butcher Board is inspired by an age-old Balinese tradition, where Balinese men would invite their friends over to help prepare offerings for the gods. Each would bring their own knife for cutting the meat, and after the offerings were done, they would all sit down together and eat. 
Gather around the Butcher Board with knives at the ready to share in a feast of various meats cooked Balinese style, complemented by sides and condiments. Served in the relaxed atmosphere of the Cabana Lounge, this meal is priced at IDR690.000++ per couple including small bite starters.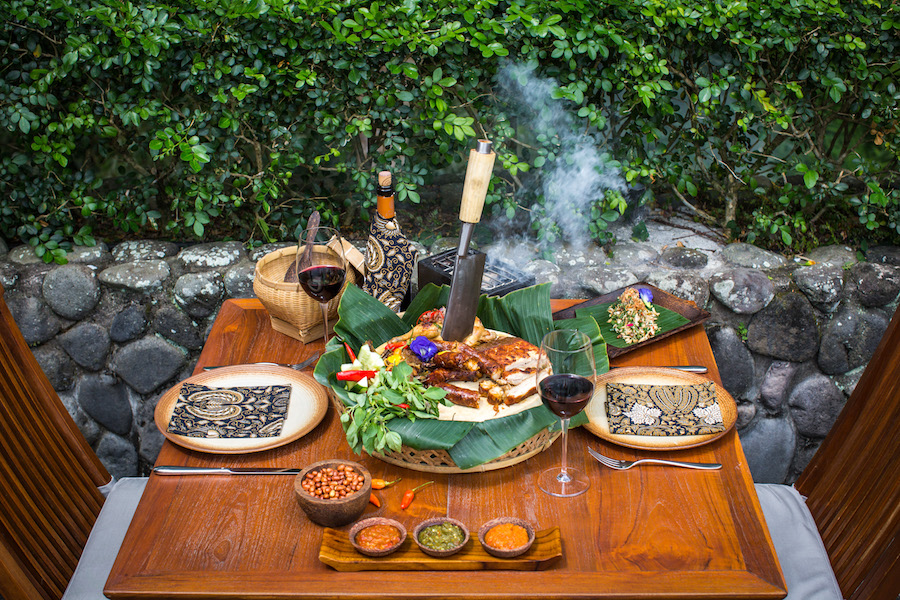 These new dishes are best enjoyed as a couple, or perhaps those who want to enjoy them family-style the generous portions will certainly be enough to satiate a group. Take these as great reasons to spend a day up in Ubud, enjoy a delicious lunch or dinner at Alila whilst taking in the refreshing surroundings of the Ayung River valley.
Book any of these experiences now, simply go to https://www.alilamoments.com/ubud
Alila Ubud
Desa Melinggih Kelod, Payangan
+62 361 975 963
www.alilamoments.com/ubud