Everyone knows that Bali is a romantic destination; ever since Elizabeth Gilbert told the world of her love escapades on the island, people have been flocking to find their own experiences of romance. Even without 'Eat Pray Love' however, the island has spelled romance all on its own; the Bale Bengong of Alila Ubud, for example, proves how romantic Ubud's sweeping valleys can be.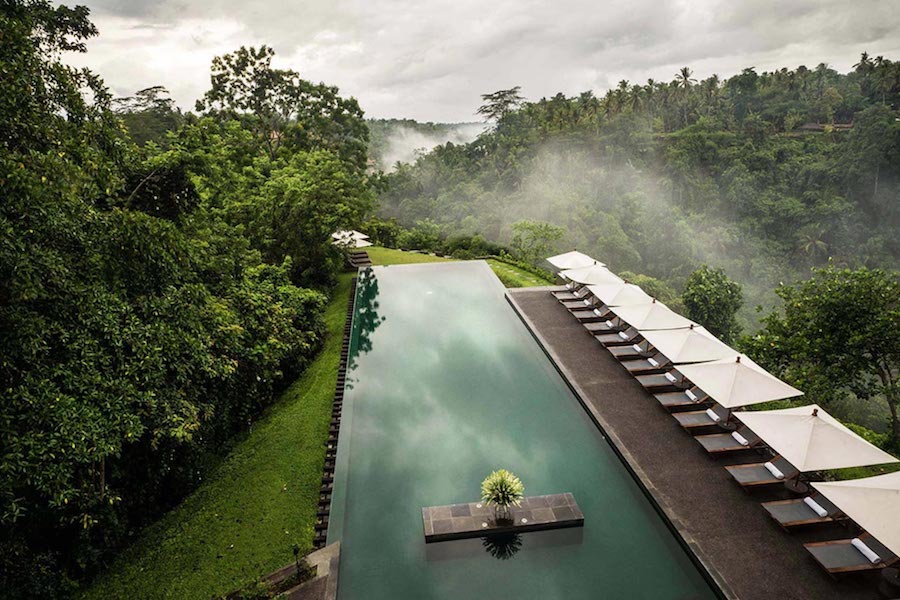 Alila Ubud is one of Bali's most classic resorts, let alone Ubud's. Offering a sophisticated stay away from it all, you'll find it perched atop a jungle-covered hillside that looks down to the distant Ayung River. Of course, Alila Ubud's iconic swimming pool has captured the eyes of many over the years: a long infinity pool that cascades over to a view of the valley.
Well, now Alila Ubud has added to its portfolio of awe-inspiring experiences. The Bale Bengong, originally used as a place of isolated relaxation, has become one of the Top Ten Most Romantic Dining Locations in Bali.
Cocooned amongst the lush rainforest, secluded down the slopes of the Ayung River valley, Alila Ubud's dining experience offers a seductive five-course dinner prepared by Alila Ubud's masterful kitchen team. Whether you're looking for some simple quality time to reconnect, or perhaps even searching for the perfect place to 'pop the question', the Bale Bengong is spot you'll both long remember.
A separate lounge provides another area for you both to enjoy; cosy up with one another and stargaze after your meal. Making the #toptenmostromanticdininglocationsinbali , this is definitely one dining experience you'll have to enjoy with your loved one.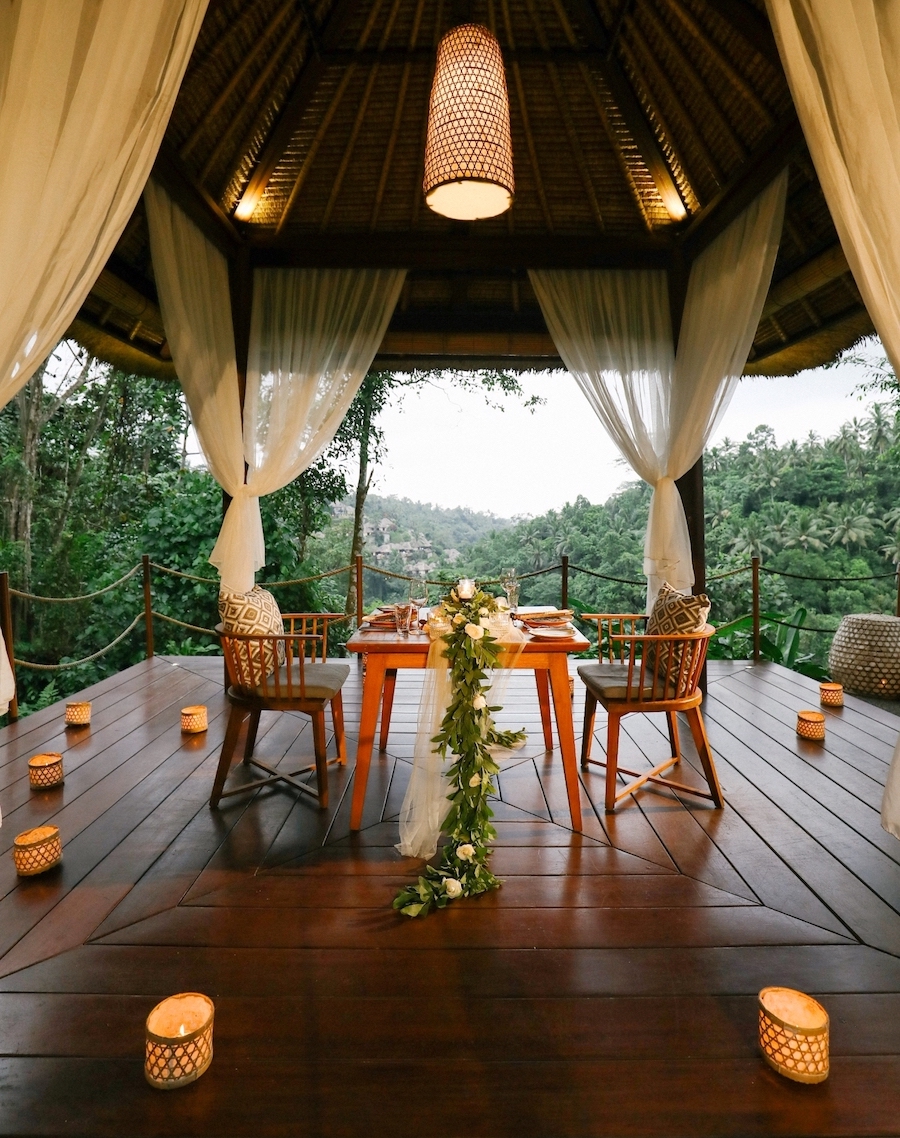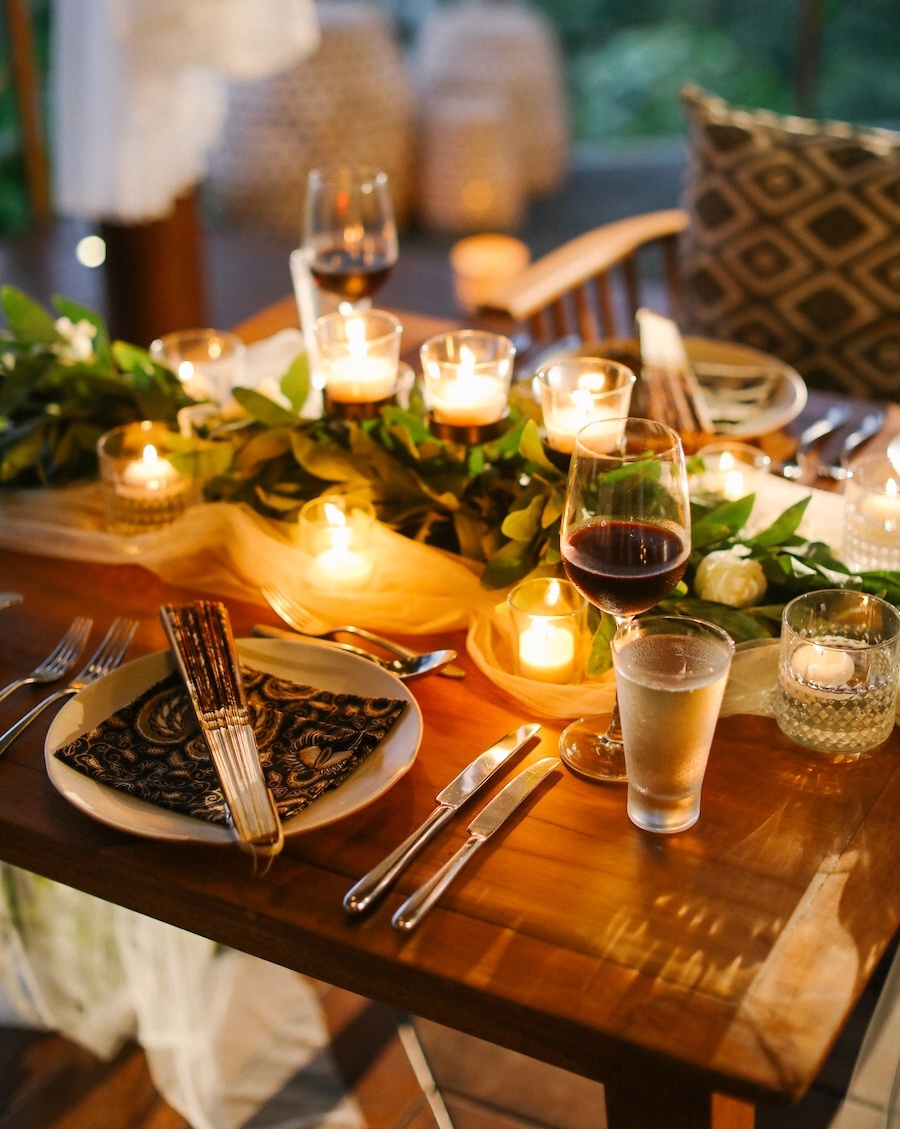 Alila Ubud
Desa Melinggih Kelod, Payangan
+62 361 975 963
www.alilamoments.com/ubud