Bali is renowned for weddings; one island playing host to numerous destinations that make for stunning backdrops for that special day. However, weddings at Awarta Nusa Dua offer something entirely unique, warmth and intimacy.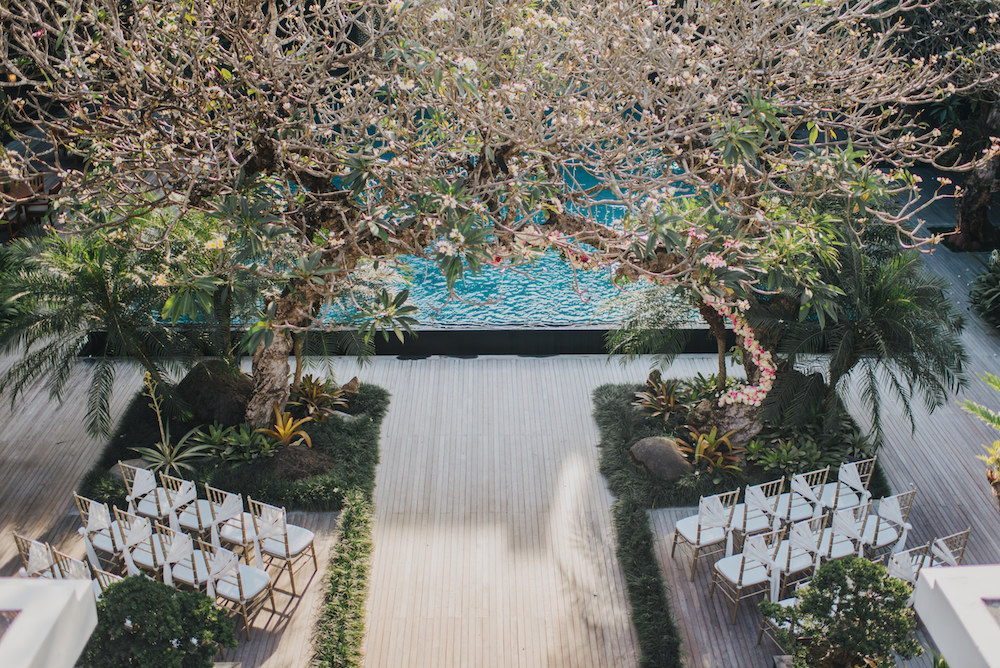 Awarta Nusa Dua Luxury Villas and Spa is tucked away in its own secluded corner of Nusa Dua. Albeit a boutique destination, the resort manages to give a feeling of opulence, with its immaculate marble floors, grand beams and richly polished mahogany. The design and decoration take inspiration from Bali's Peranakan history, paying homage to 12th Century Chinese romanticism. Colourful gardens grow around the edges of the villas and buildings. The result is a place that blends a soft regality, with Bali's tropical beauty and culture.
Being a boutique brand, the resort excels in intimacy. This is precisely the feeling and experience offered for weddings at Awarta Nusa Dua.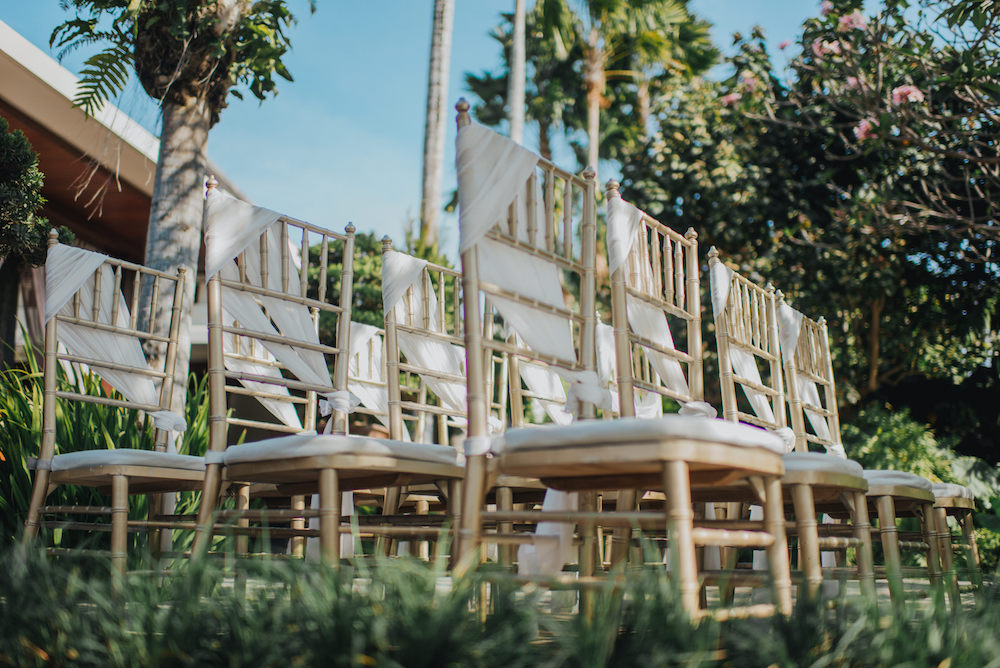 Their prized wedding venue is Kamanaddha. Its name derives from two Sanskrit words, "Kama", meaning love and "Naddha", meaning bound. Living up to its name, Kamanaddha is a venue that binds people to their love for each other.
The centre piece of this stunning wedding venue are two beautiful frangipani trees that bend towards one another, branches reaching, flowers touching, connecting at the centre. The arcing tree trunks make for the perfect frame, as if a metaphor for the connecting love of those to be joined in matrimony.
Encompassed by Awarta's alluring tropical gardens, and backdropped by a cascading water feature, Kamanaddha exudes Bali's natural beauty; added to that is Awarta's elegant touch for decoration, of course.
Kamanaddha calls for those seeking a warm, intimate wedding, filled with people closest to their hearts. Weddings at Awarta Nusa offer bespoke decorations, five star services and attention, and an array of sumptuous dining options from their Long Table Restaurant to Ru Yi Fine Dining Chinese.
Contact directly to plan your dream wedding at Awarta Nusa Dua now: wedding@awartaresorts.com 
Awarta Nusa Dua Luxury Villas and Spa
Jalan Kawasan Nusa Dua Resort ITDC Complex Lot NW 2 & 3, Nusa Dua
+62 361 773 300
www.awartaresorts.com