A sultry beach-club by day, iconic restaurant by night, Sundara at Four Seasons presents a new approach to customized dining in Bali, with a revamped dinner menu and dynamic service style.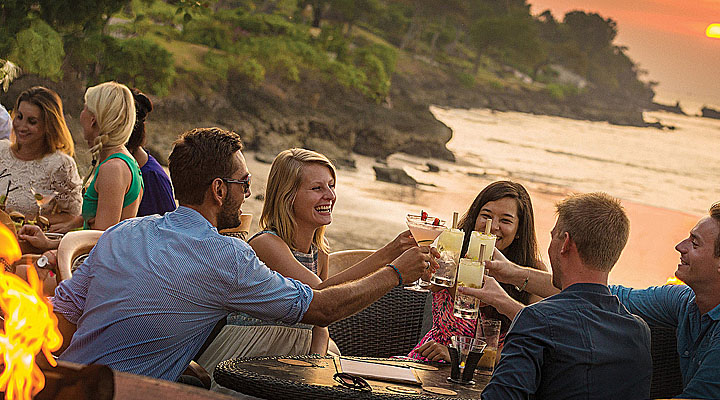 The revamped menu reflects the combined forces of the new culinary team, with Executive Chef Pasquo King and Executive Pastry Chef Eddy Dhenin joining Chef de Cuisine Liam Nealon.
Each night, live music from Bali's top indie artists floats across the dining room as chefs emerge from the open kitchen to finish dishes at the table. Crème Brulee is served 'naked' with sugar on the side to be torched tableside, showing diners how to brule the perfect 'tap, tap, tap, crack'.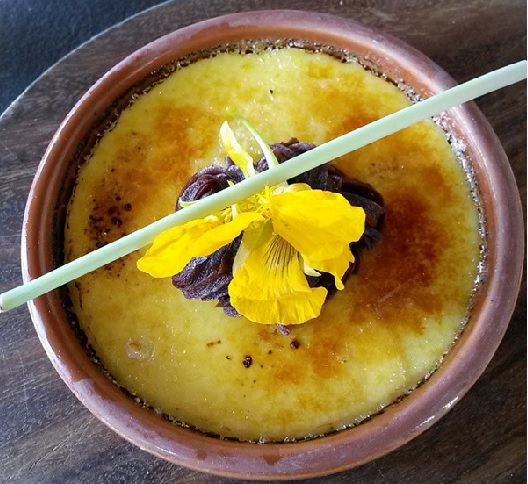 The imaginative desserts from Eddy Dhenin are such a highlight that the restaurant has refurbished its charcuterie station into an open dessert kitchen, where diners can watch the pastry chefs assembling sweet works of art and cutting long ropes of homemade marshmallow.
Steering away from traditional templates, the dinner menu is divided into three sections (cold, hot and sweet) with each dish available in three sizes (small, medium and large). This distinctive format enables diners to choose their style of service, whether a la carte, tapas or sharing.
Diners can expect more variety with a wider selection of Asian-inspired beach-club cuisine to suit the seaside ambience of this Jimbaran hotspot. Ingredients are local and organic whenever possible, from seafood, pork and chicken to the fresh produce sourced from local growers. Desserts, breads, sauces and condiments are all made in-house.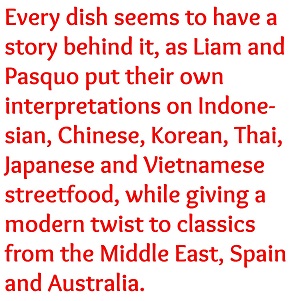 The Cold Noodle Soup made from sweet potato noodles served with nashi pear, mustard and vinegar was inspired by the royal banquet Liam had at his Korean wedding. The Steamed Blue Mussels served in their own jus infused with lemongrass, chili, ginger and lime were Pasquo's winning entry in a cook-off.
Diners will also savor new versions of Chinese favorites like Steamed Spotted Grouper and Drunken Chicken, and surprises like the Sardines on Broken Toast with Almonds, Olives and Lemon.
Popular items from the previous menu, such as Scallop Ceviche, Crispy Pork Belly, Steak Frites and Duck & Chicken Liver Parfait, have been kept for repeat clientele.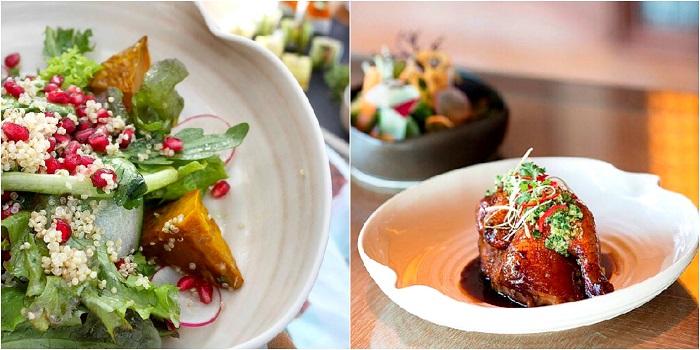 Meanwhile the revamped lunch menu celebrates beach-club fare, with light, shareable cuisine ideal for soaking up the salt-air and panoramic views from an ocean-front bale, poolside daybed or a table on the open terrace. Savor the 48-hour Braised Zouk Lamb Shoulder, Blue Fin Tartare Crisps with edamame and namjim dressing, or Roasted Pumpkin and Quinoa salad with pomegranate.
The Express Lunch offers excellent value with generously-sized portions; 2-courses is IDR 150,000++ per person, and 3-courses is IDR 180,000++.
Then watch Mother Nature's magic at work as the sun goes down and the bartenders get busy with the island's most tantric cocktails, created by DRY Martini's Javier de lasMuelas. Balinese Beach Bum, anyone?