A FASHIONABLE WAY TO ENJOY AFTERNOON  TEA AT SHERATON BALI KUTA RESORT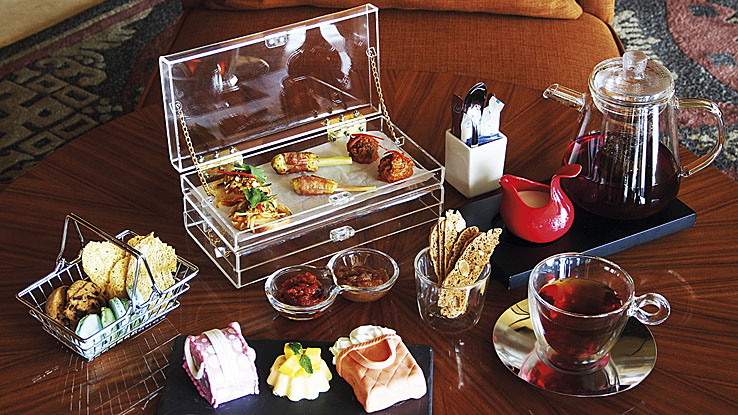 Sheraton Bali Kuta Resort has announced its new afternoon tea experience for guests with Fashion A to Tea, a stylish way to enjoy the cultural activity known for its soothing and social aspects. Fashion A to Tea, an ideal afternoon respite during a busy day of shopping, is available every day at The Lounge adjacent to the lobby from 2 to 5 pm, beginning since January.
Sheraton Bali Kuta Resort guests can select from Fashion A to Tea menu options that satisfy either sweet or savory palates. The following are available at The Lounge every afternoon, with selections beautifully presented at The Lounge's stylish Tea Boutique. In addition to the afternoon tea service and delicious sweet and savory bites, you will be able to take advantage of shopping discounts with preferred Beachwalk retailers.
For reservation or more information about Sheraton Bali Kuta Resort
visitwww.sheratonbalikuta.com or call (62) (361) 846 5555.
---
SANGRIA SESSION AT VIN+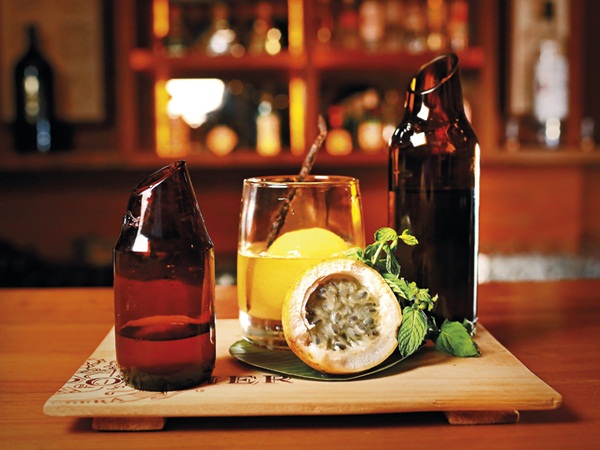 The first and third Wednesdays every month at VIN+ in Seminyak see a Sangria Session that is serenaded by Duo El Acoustic; during this little soiree you can get your sangria at only IDR 40,000nett per glass, and IDR 150,000nett per carafe. The second and fourth Wednesdays every month, alternatively, will see Blended Beats entertaining, whilst the crowd enjoys cocktails at only IDR 75,000nett. Live performances start from 8pm.
JalanKayuJati No.1, Seminyak| Phone: 473 2377
---
IL MERCATO AT INTERCONTINENTAL BALI RESORT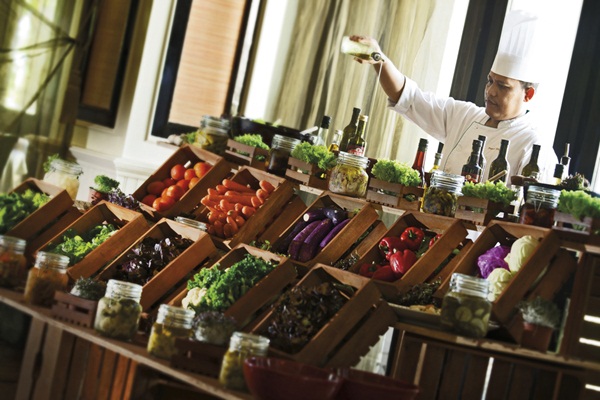 Every Friday from 6.30 pm at 'Bella Cucina', the fine-dining Italian signature restaurant of the InterContinental Bali Resort, you can enjoy the 'Il Mercato' experience that features Italian-style fresh market produce. Diners are invited to walk through a themed mini-market and view a tempting variety of edible delights ranging from salads and vegetables to cold cuts, pastas, seafood, meat, and a large selection of desserts, before choosing what they would like for dinner and placing their orders. Each meal will then be prepared in accordance with the Chef's recipes of the day and enjoyed to the classical strains of the Violin Duo.
JalanUluwatu No.45, Jimbaran| Phone: 701 888
---
HEALTHY LUNCH AT THE SHORE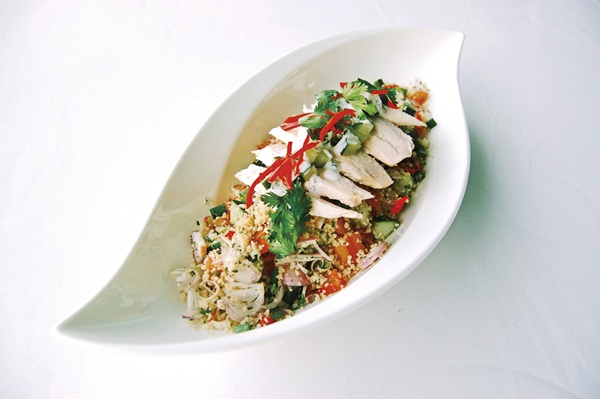 The start of every New Year invariably means making resolutions, and wellness always features high on the list, especially amongst regular travellers. This has inspired Grand Nikko Bali to support the good intentions of its guests by making a few positive changes. Grand Nikko's F&B team has come up with a healthy menu concept with a special emphasis on wholesome food for those who consciously want to start eating well at the resort's The Shore beachfront restaurant. Executive Chef, Attila Kormoczi, is the man behind this health drive and it is inspired by his passion for sport and leading a balanced lifestyle. By drawing on his own experience of cooking and eating nutritional food, Chef Kormoczi wants to encourage others to think more carefully about what they consume, even when away on holiday. As a result, he has developed a full-flavoured selection of healthy dishes that enhances the existing menu at The Shore Restaurant and Bar.
Jalan Raya Nusa Dua Selatan, Nusa Dua| Phone: 77 33 77
---
SUNDAY BBQ BY THE BEACH AT THE LAGUNA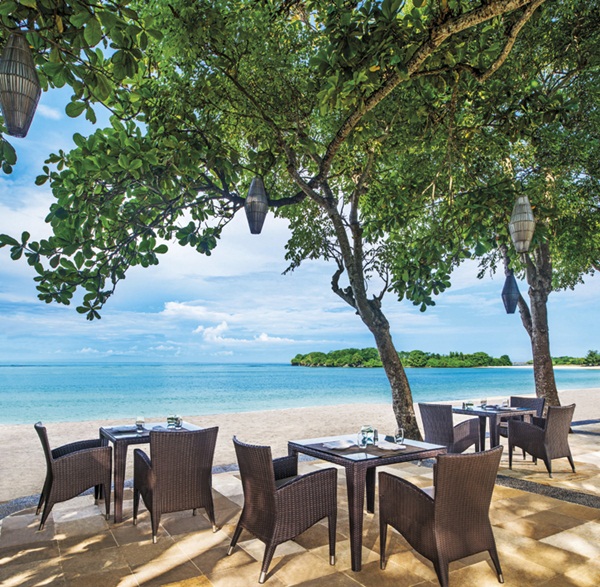 "Sunday BBQ by the Beach" at The Laguna Bali's signature Arwana Restaurant, will be launched this 8 March. This exciting new culinary fete is helmed to be the new destination for an inspired Sunday spent on the pristine Nusa Dua beach. This tantalizing international BBQ and buffet treats you to an unforgettable afternoon of feasting, and then post-meal lazing, at the resort's special beach and pool areas, whilst also offering optional multi water sport activities.
This inviting culinary experience showcases a bountiful selection of seafood and premium meats, whether taking form as an Asian delight such as chili crab, sushi and sashimi; or a more Mexican flair of chicken and beef fajitas, amongst other mouthwatering options. Patrons can choose their preferred dining setting, be it on the beach or at the al fresco setting of Arwana Restaurant. This magnificent fare will be enhanced by the breezy sounds of Trio Batak, a three-piece acoustic band with beautiful harmonizing medolies.
Arwana launches this distinguished event to coincide with The International Women's Day on Sunday, 8 March. All women attending "Sunday BBQ by the Beach" launch will receive free-flow sparkling wines. Reservations can be made by calling Arwana Restaurant at 300 5635 or email to fb.reservations@luxurycollection.com.
---
IBOE SOELASTRI  COOKING CLASS AT TUGU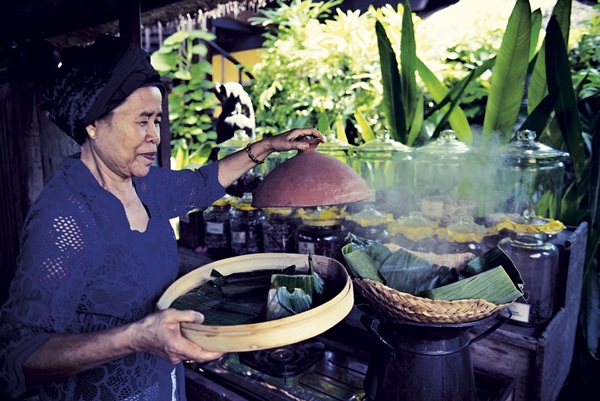 Known for its authentic traditional Indonesian food in Bali and Java, Hotel Tugu Bali takes cooking classes beyond just food preparation by introducing to guests a rich history of century-old traditions. A window into Indonesia's exotic, rich flavors and tasteful simplicity is opened with this very special cooking class; held by IboeSoelastri, the resort's Indonesian Chef, who began her culinary journey with her grandmother when she was just four years old. You begin in the morning, choosing from IboeSoelastri's large collection of Javanese and Balinese recipes. Before cooking, you will visit a Balinese traditional market, picking out the necessary fresh ingredients of the archipelago, whilst experiencing first hand a portion of Balinese daily living; enjoying the jovial bustles of modern market life.
JalanPantaiBatuBolong, Canggu
Phone: 4731 701
---
NIKKI BEACH'S AMAZING SUNDAY BRUNCH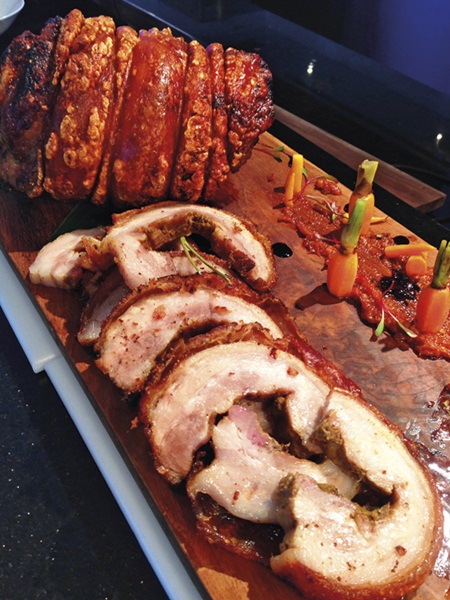 Taking place every Sunday from 12.30-4.30pm, the Nikki Beach's world famous Amazing Brunch showcases the talents of the beach club's culinary team. You can delight in various delicious creations such as rotisserie chicken, sushi & seafood, an array of meat options, desserts, fresh fruits and more. And while you're there, take a dip in the swimming pool and enjoy some interesting cocktail concoctions from the pool bar while being entertained by live performances. Alternatively, you can head down to the beach and choose one of the alluring sun beds to lounge upon. Packages include regular adult brunch, premium brunch, champagne VIP brunch, and kids brunch.
KawasanPariwisata BTDC Lot 5 (Sofitel), Nusa Dua| Phone: 849 2900
---
THE BUTCHERS CLUB OPENS DOOR IN BALI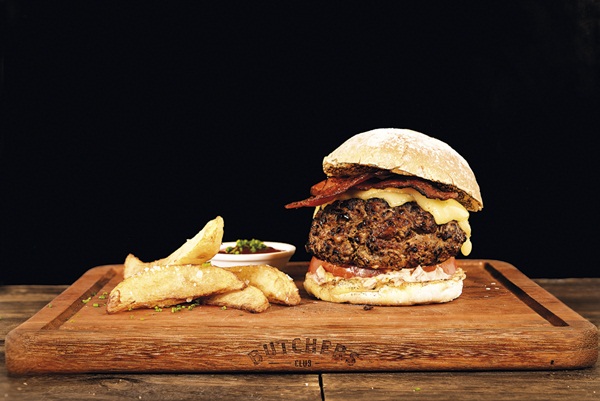 The Butchers Club Burger, widely considered the best burger restaurant in Hong Kong, has recently opened its doors on the island. Found on the popular dining stretch of JalanPetitenget, this new Bali branch takes its popular Hong Kong menu, offering its one of a kind traditionally dry aged beef for all to savor. A unique concept, this burger joint only offers one thing on their main menu: 'The Burger', maple glazed bacon and cheddar cheese placed upon a patty of pasture-fed, dry-aged Black Angus beef, mixed in their secret sauce. A succulent choice! Their 'Secret Menu' offers more meaty options to explore. Innovative and interesting, this burger joint will lure in many of Bali's curious carnivores.
JalanPetitenget, Petitenget, Phone: 897 4004