Explore the magnificent Komodo National Park and its surroundings with a 2-day-1-night cruise. AYANA Lako di'a's luxurious 178-feet cruise allows you to venture around the island's best spots in ultimate ease and comfort.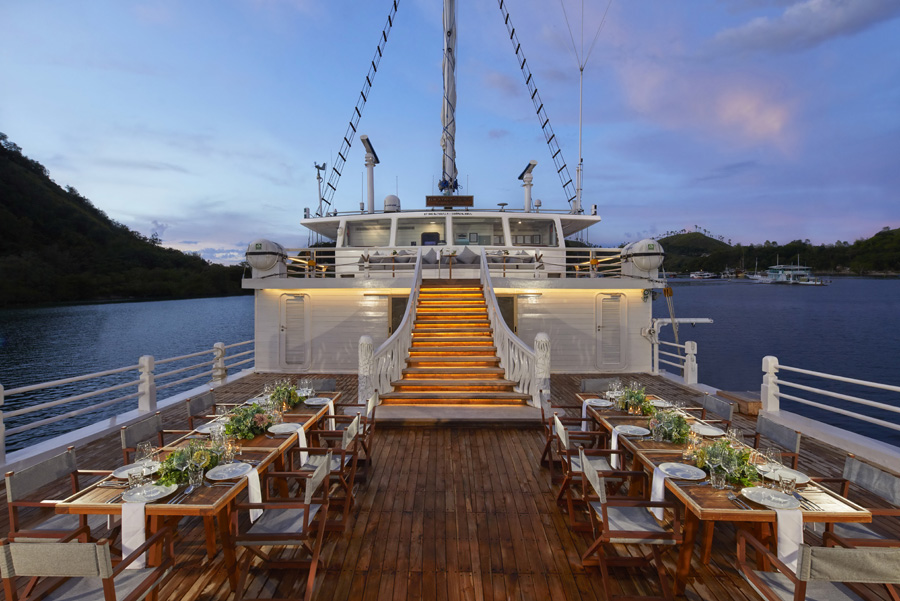 AYANA Lako di'a is the latest luxury offering from the renowned hospitality brand that goes hand-in-hand with their new property AYANA Komodo Resort, Waecicu Beach. The yacht blends Dutch and Indonesian boating aesthetics with Japanese technology, giving it a classic look but a modern feel. There are 9 sophisticated suites available, each large enough for 2 people and designed to offer the same luxurious experience as staying at one of their resorts, with 5-star amenities available in each cabin.
Discover Komodo with AYANA Lako di'a
Dive into an adventure with AYANA Lako di'a's 2 Days 1 Night Cruise package and discover the beauty of Komodo National Park and its neighbouring islands. Experience the adventure of trailing Komodo dragons, diving into the crystal clear waters, enjoying a romantic cruise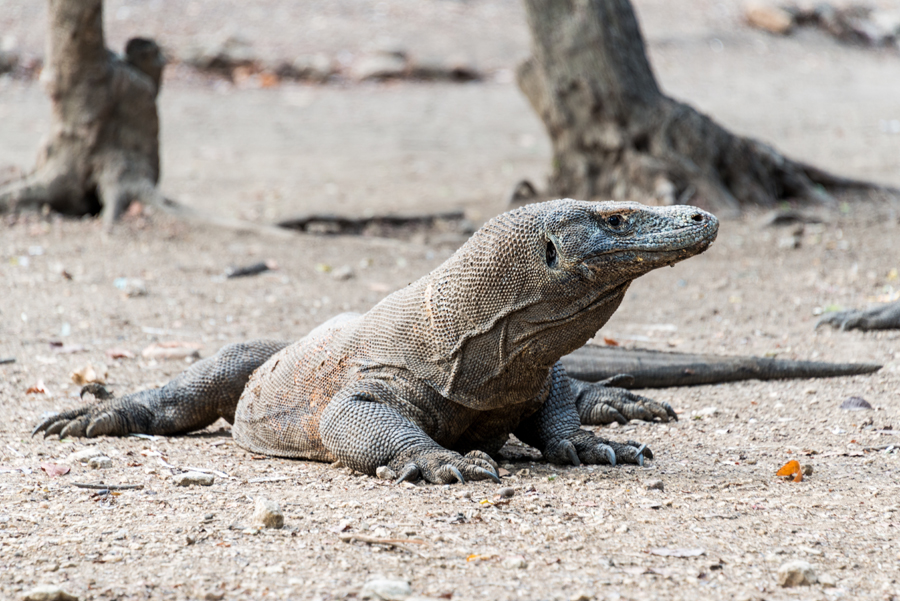 With two schedule options, from Saturday – Sunday and from Sunday – Monday, the cruise will take you to explore Menjerite, Kelor Island, Kalong Island and Rinca Island. The trip includes airport transfer, luxury accommodation on AYANA Lako di'a, on and off shore activities, meals including unlimited soft drink and local beer, English speaking staffs, entrance fees and special room rate at AYANA Komodo Resort, Waecicu Beach.
Snorkeling at Menjerite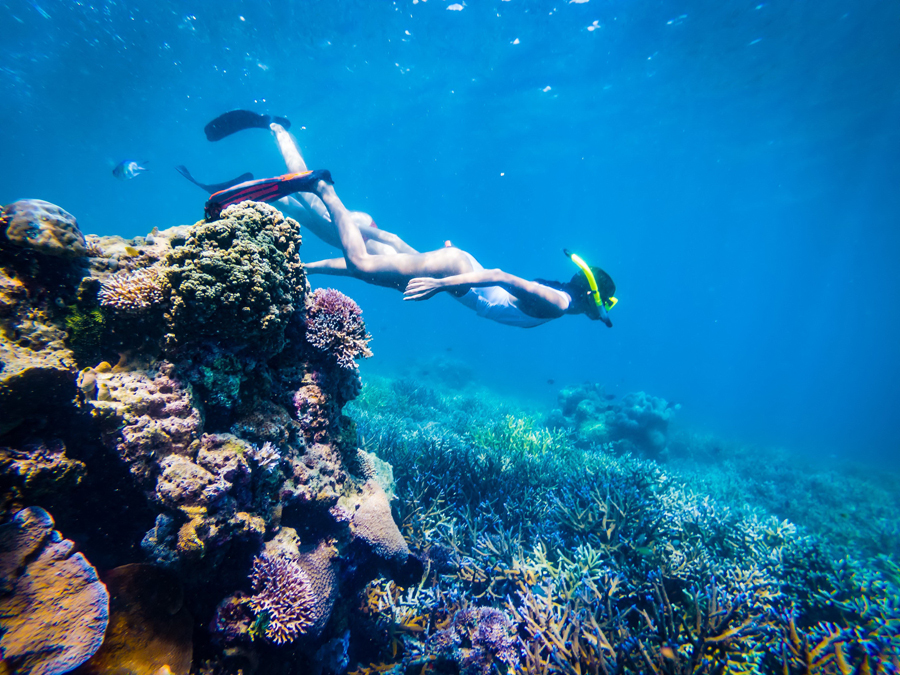 Guests who choose to depart on a Saturday will begin the journey by boarding AYANA Lako di'a from AYANA Komodo Resort's famous jetty. Catch the cool ocean breeze as you go to the first destination of the trip ─ Menjerite, where the crystal clear waters allow you to enjoy a mesmerising snorkeling session and other water activities such as kayaking or stand up paddle. Then return to the ship for some refreshments before moving on to the next destination to witness thousands of flying foxes decorating the sunset sky. Wake up the next day to the stunning blue surroundings and relish in a hearty breakfast on board before heading to Rinca Island to see the world's largest living lizard and go on a hike in search for stunning views on Kelor Island.
Kelor Island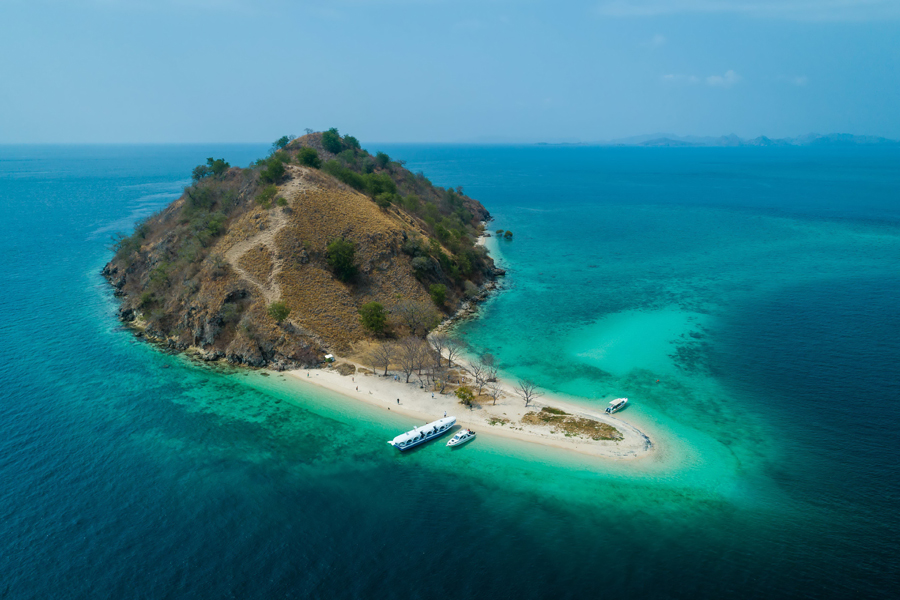 Guests who choose to depart on a Sunday will start the trip by exploring Kelor Island and hike up the hill or go snorkeling in the clear waters. Kelor Island is located not far away from Menjerite and offers breathtaking underwater views through translucent waters. Spend the day doing exciting water activities or laze around and sunbathe on board before catching the sunset at Kalong Island. The following day, enjoy a healthy power breakfast before sailing to Rinca Island for the Komodo dragon tour before finishing the trip and returning to AYANA Komodo Resort.
Sunset time at Kalong Island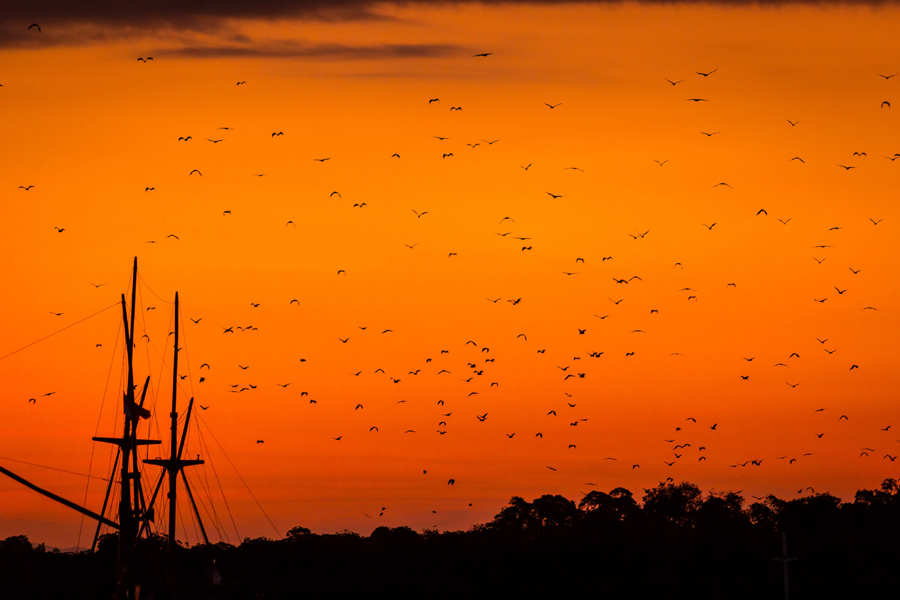 Discover the secrets and magical panoramic views of Bat Island. Kalong Island is home to mangrove plantations and thousands of native bats, or 'kalong' as they say in Indonesian. It is best to visit Kalong Island during sundown, where you can witness a National Geographic worthy scenery as the thousands of bats soar in the sky heading to the neighboiuring islands for their supper.
Discover the beauty of Komodo National Park with AYANA Lako di'a! For more information or to reserve please call +62 385 244 1000 or email reservation@ayanalakodia.com
AYANA Lako di'a
Labuan Bajo, Flores, Nusa Tenggara Timur+62 385 244 1000
reservation@ayanalakodia.com
ayana.com