Start your engines and get ready to take the wheel of extreme buggies for some off-road fun on the island's only purpose-built ATV track! Tear it up as you drift through the Ubud jungle, cruising through the challenging and varied trail like a rally driver.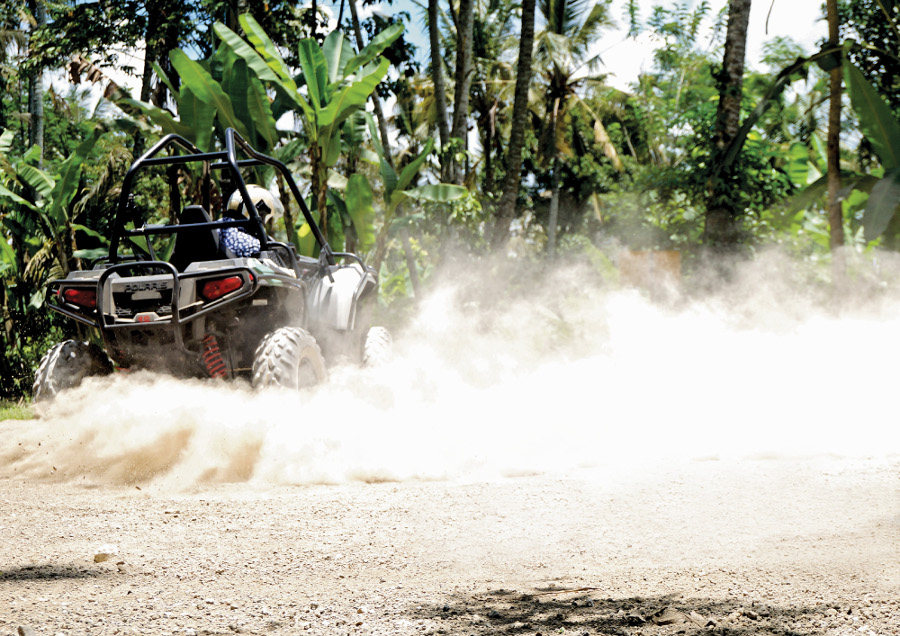 The Taro area, which is slightly North of Ubud, is home to scenic hinterlands with sprawling rice fields, lush jungles, a bamboo forest, and is rich in wildlife. The area provides an ideal playground for leisurely activities such as mountain cycling and trekking, where you get to see firsthand how the locals go about their daily routines, while passing endless greenery and plantations of coffee, coconut, palm and tropical fruits. Taro is also home of the renowned Mason Elephant Park & Lodge, Bali's only dedicated elephant rescue park that allows visitors to get up close and personal with gentle giants.
And now that Mason Adventures has launched Mason Jungle Buggies, the area gets a wakeup call with the arrival of thrill seekers. The first of its kind in Bali, this exciting new activity gives you a taste of how it feels to experience pure motoring pleasure in the seat of off-road speed machines.
Your jungle adventure starts at Koko Bambu Restaurant, a beautiful natural structure comprised of bamboo, where you'll be given a safety and instructional video briefing before you head out to your buggy to put the pedal to the metal. Since this is thrilling action unlike any other driving activity on offer here in Bali, you need to have some experience in driving, have some proof of a valid driver's license, and must be 18 years or older.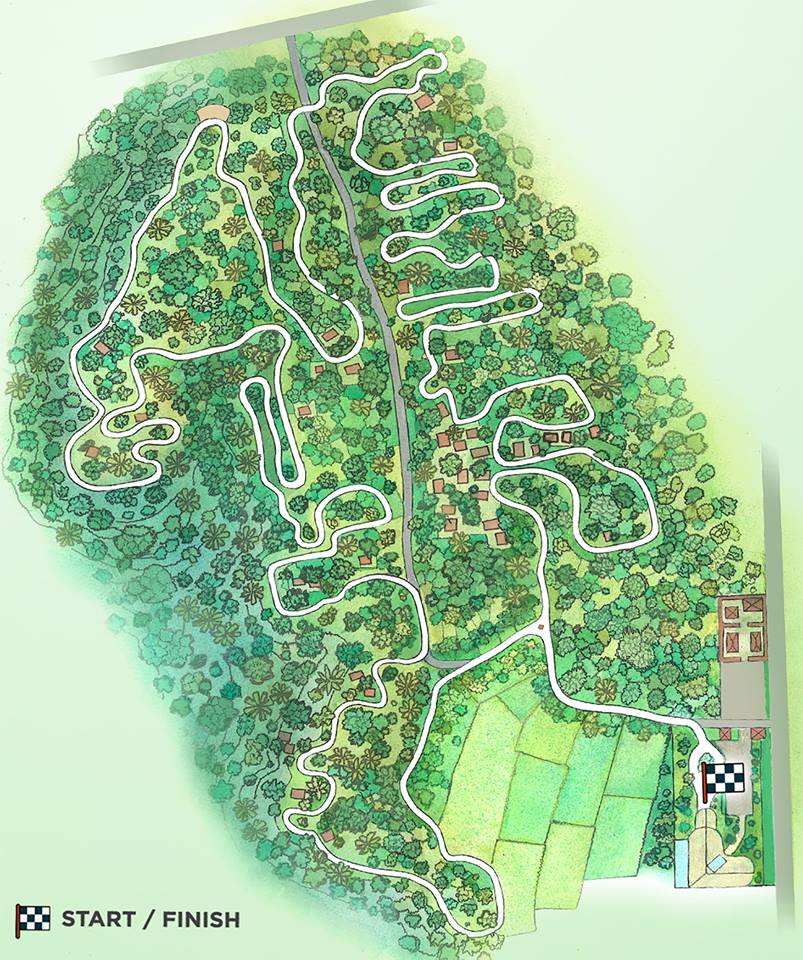 After donning your helmet and strapping in, you're ready to take on the jungle to experience Bali's first and only 'purpose-built ATV track'. This awesome new course at Mason Jungle Buggies spans a total of 4.5km over each lap, crafted with the hardiest adventure seekers in mind to provide an exciting and intense driving experience like no other on the island. The off-road vehicles available are the single-seated ACE model with its 325 CC engine and the two-seater Polaris RZR model with its 570 CC engine if you want to ride with a friend or guide. To ensure driver safety during your jungle drive, both of the vehicles boast certified roll cages, three-point seatbelts, safety nets and a custom-fitted horn.
Directional and warning signs are spread throughout the track, with barriers and rubber tires fitted around trees for extra safety. The limestone and gravel underneath the dirt layer is set to promote sturdiness so you can drift like a pro. There's also a designated rest area with enough space for you to donut and show off your driving skills.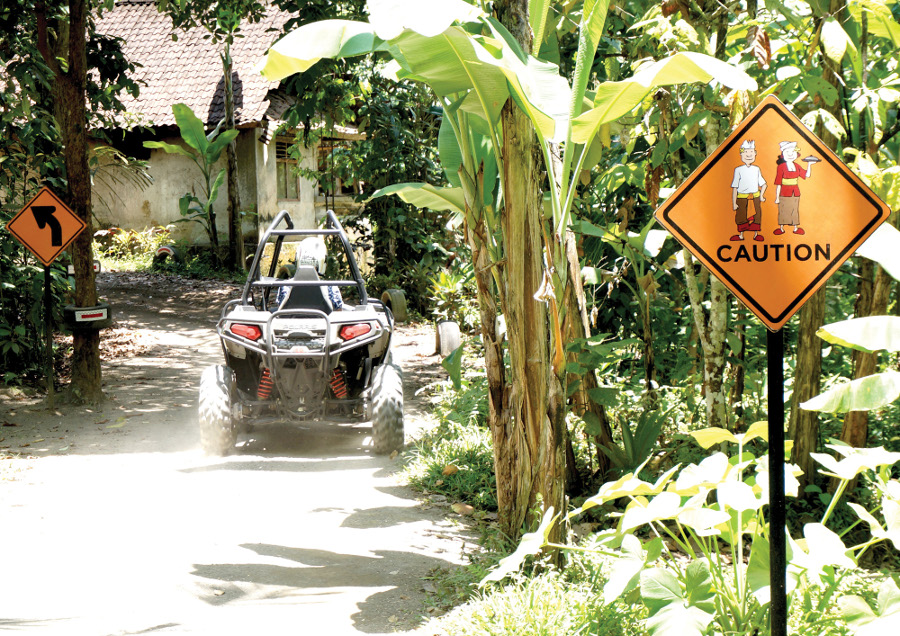 After you've had your fill of thrills on the track, you may want to indulge in some delicious homemade Mason Gourmet Gelato within the restaurant, which takes flavour inspirations from around the world and marries them with locally-sourced ingredients to nourish those with a serious addiction to these icy treats. Koko Bambu is also the home of Mason Gourmet Chocolate, the archipelago's most unique chocolate experience which fuses the latest in chocolate making machinery with the finest Indonesian cocoa beans. Additionally, you can relax and enjoy a drink or meal by the infinity pool, overlooking scenic rice fields and the jungle's edge.
Address : Jalan Raya Taro, Banjar Tatag, Ubud
Telephone : +62 361 721 480
Website :
www.masonjunglebuggies.com