Tied by a shared earth-loving ethos, DUMBO and The Elephant are two-sides of the same coin. One, a hotspot of pizza, music and cocktails; the other a cool and calm al-fresco café; these distinct venues strive to showcase an environmentally-friendly experience for all who visit.

Though sister properties, both vegetarian and vegan, founded by well-known former Sydney DJ Jonathan Russell, DUMBO and The Elephant offer two very different atmospheres. Essentially the older sister, wise and mature, The Elephant welcomes diners into a homey, open-air café that looks directly out onto the verdant Campuhan Ridge, an unmistakably Ubud vista.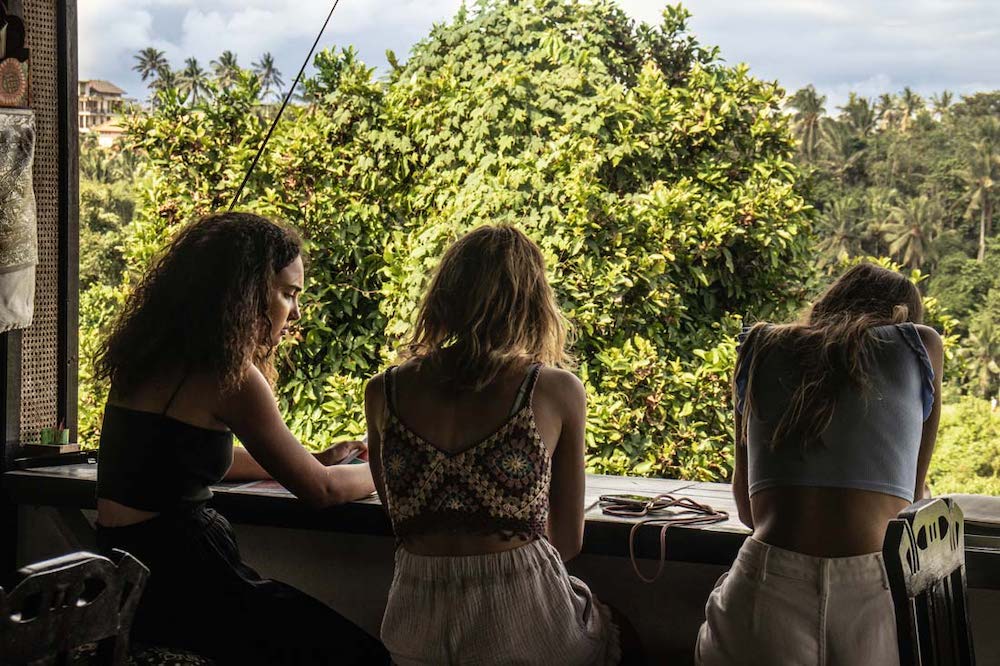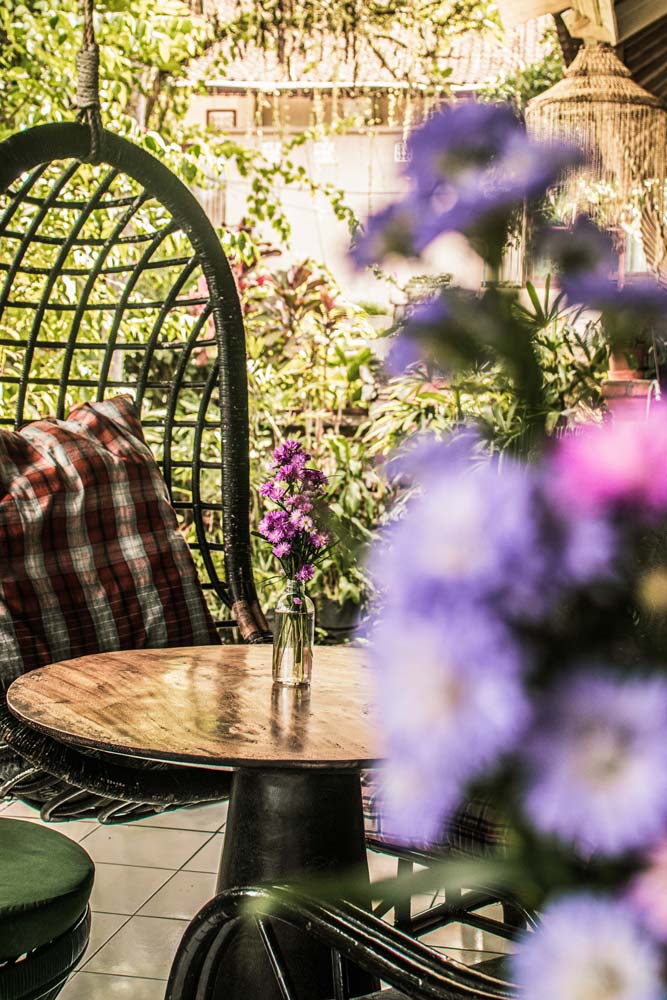 Beyond the classic café fare (coffee, smoothies, cakes, salads, breakfast favourites), which they do exceptionally well, their vegetarian creations extend to exotic flavours with Miso Ramen and Gyoza, Handmande Gnocchi, Laksa, Pad Thai, just to name a few favourites. A wholesome spot to sip, chat, read, relax.
DUMBO is the rebel of the family, the sister who likes to hold house parties. With its designer interiors featuring artisanal brick walls, funky decor and vinyl library, this stylish venue is part of Ubud's nightlife as much as its dining scene.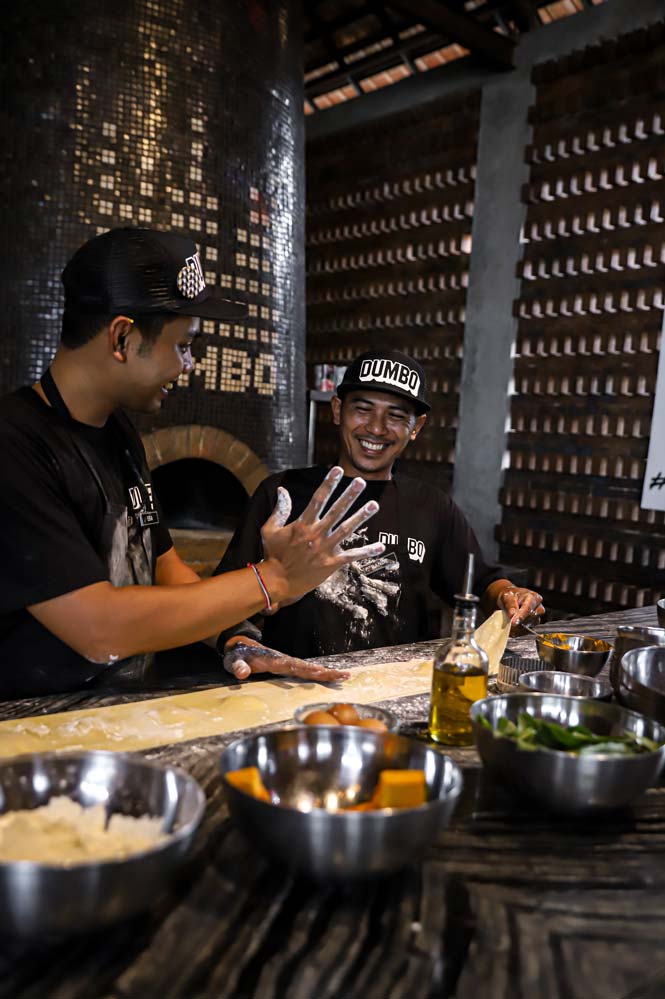 You'll find delicious DUMBO twists on Italian fare on the menu, like 48-hour sourdough, Brooklyn-style pizza from their wood-fired oven, creative pastas and a selection of Italian starters and salads. The venue prides itself in its awesome signature cocktails, great wines, and importantly, excellent tunes to match, with guests encouraged to make requests by selecting a vinyl from the library and handing it over to the DJ (yes, the proprietors themselves!) It's an offering of 'gastronomy, music and musicology'.
Despite their differences, family values still rule: both venues employ earth-friendly practices, such as recycling, composting, solar heating, no single-use plastic, and donating to wildlife organisations close to their heart.
Jalan Raya Sanggingan, Ubud
elephantbali.com / @theelephantubud
dumbobali.com / @dumbobali