Probably the first area that cemented the food culture on the island with its 'eat street', Seminyak is home to some of Bali's most renowned restaurants, and where connoisseurs flock to get a fix of good food. From European and Asian dishes, to American and anywhere else in between, Seminyak knows just how to entertain the taste buds that crave sumptuousness. Restaurant in Seminyak range from Classic, authentic fares from Italy, France and, of course, Indonesia .
With that being said, fusion items that harmoniously blend the flavours and techniques from east and west have also made their way to quite a number of the area's top tables. And here we're taking you on a culinary journey to the area known for its hedonistic offerings! 
---
Starting from Jalan Raya Seminyak, you'll find Ryoshi House of Jazz(www.ryoshibali.com), where traditional Japanese food is served with captivating jazz performances by some of the island's, if not the whole Indonesia, best jazz singers and musicians. A one-minute walk away from Ryoshi, on the opposite side of the road, SIP French Bistro and Wine Bar(www.sip-bali.com) will take you to a 'small piece of Paris' with its honest French brasserie cuisine.
Moving forward towards the Double Six-Nakula intersection, and on to the beach direction, Pearl(www.pearl-bali.com) allows you to start the evening with fine French gastronomy. On the beach front, at the Double-Six Luxury Hotel, Seminyak Italian Food(www.double-six.com) is a modern trattoria overlooking Double Six Beach, where Italian classics are paired with the best of seasonal produce. Follow on the road by the beach to the north, and you'll find the quirky Makase(www.ihg.com) with its rustic dining inside Hotel Indigo. Makase is inspired by Balinese street food and the island's daily markets; it's contemporary yet casual with an open kitchen serving colourful seasonal flavours, and promotes organic farming, animal welfare and sustainability of land, sea and wildlife. Continuing north is the legendary Chez Gado Gado(www.gadogadorestaurant.com), a beachfront dining destination with an array of dishes ranging from raw to seafood and meat to poultry.
Opposite Chez Gado Gado, Anantara Bali Seminyak Resort on Jalan Dhyana Pura is home to MoonLite Kitchen and Bar(www.anantara.com) and S.O.S Restaurant(www.anantara.com). At MoonLite, you can dine outdoors in the glamorous rooftop setting with incredible sea views (and a breathtaking sunset!) or step indoors to the craftsman inspired lounge and dining room for a warm and inviting, elevated culinary experience. Here you can indulge in the restaurant's menu highlights such as Mixed Barbecue Platter (includes roast duck, soy sauce chicken, crispy pork belly and char siew pork, served with a special sauce and vegetable wrap), Pork Knuckle (served with Shiitake mushrooms and green beans), and Bali Chocolate and Chilli Brownie (served with cashew brittle, caramelised banana and Snickers ice-cream to top it off).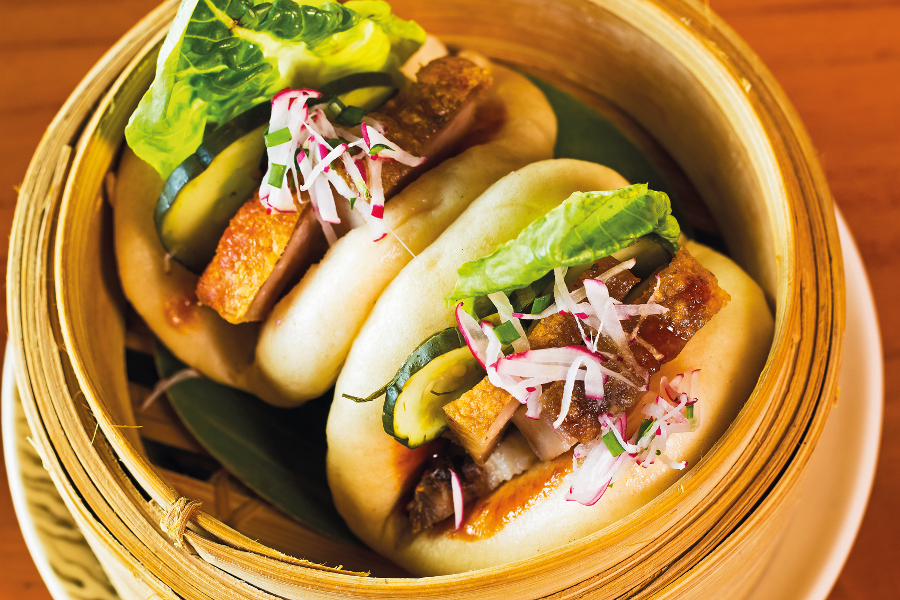 Alternatively, Anantara Seminyak's S.O.S Restaurant offers a range of options for seating and food; you can lounge on beachfront daybeds, sink into colourful beanbags on the golden sand of Seminyak Beach, or opt for a table in the charming dining room or outside on the shoreline deck. The restaurant's a la carte menus showcase international comfort food and cosmopolitan flair, with signature dishes or continental classics that provide choices for everyone. The chill out music at S.O.S blends with the sound of rushing surf and sets the perfect mood for sundowners.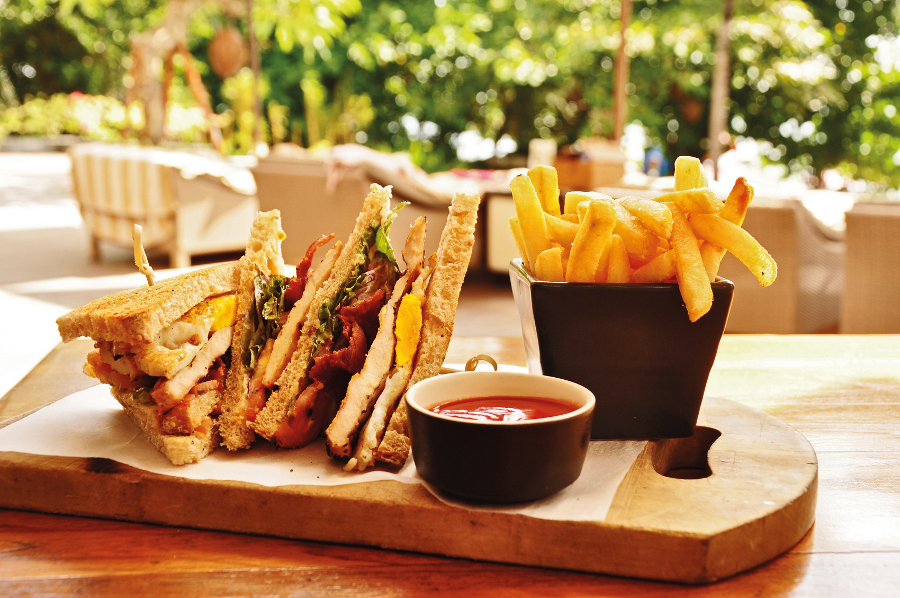 SOS Restaurant
Moving to the east on Jalan Dhyana Pura, Seminyak Meat Shop (www.marriott.com) inside the Courtyard by Marriott Bali Seminyak Resort is a carnivore's corner to sink their teeth in juicy, meaty treats – the restaurant's unconditional love for meat really drives the menu. Just across the road, GiGi's Supreme Slice(www.gigisupremeslice.com) offers sharing-is-caring pizza selections with a Roman style pizza base, finger-licking Chicken Wings and BBQ trays, as well as some old school dishes such as Bolognese pasta.
Back on Jalan Raya Seminyak, Queen's Tandoor(bali.queenstandoor.com) opened its doors in 2004 and is still going strong until today. Here you are invited to participate in a sensory journey into the taste, spirit and culture of Indian cuisine. From the mild flavours of Kashmir to the hot and spicy specialties of the south, the exciting menu offers vegetarian, meat and seafood dishes galore, followed by wonderful Indian desserts. Every palate is considered with an extensive choice of Indian curries, tandoor dishes, biryanis, thalis and breads, all of which retain the authentic characteristics of regional Indian home-cooking. Another nearby Asian restaurant on JalanBasangkasa, to the north of Queen's Tandoor, is Bo & Bun(www.eatcompany.co) that is heavily based on Vietnamese cooking with romantic French bistro dining décor.
If you're coming to Seminyak via Sunset Road to the Jalan Raya Kerobokan t-junction, turning left will get you to Mama San(www.mamasanbali.com), a celebrated dining establishment founded by the equally celebrated chef-cum-restaurateur Will Meyrick. Here you can step into colonial Britain in Shanghai during the 1920s, with marble top mah-jong tables and oversized tan leather chesterfields, in a purpose designed industrial high ceiling warehouse. Mama Sans chefs love to create amazing fusion of flavours. From dumplings to seafoods, and meats to pultry, you will always find an occasion to share at the restaurant. Also on Jalan Raya Kerobokan is another venture by Will Meyrick, Som Chai(www.somchaiindonesia.com), where Thai style street food from Chef Will Meyrick makes a fresh lunchtime and dinnertime.
Moving on to the original 'eat street', or also known as Oberoi Street (Jalan Kayu Aya), restaurants line the two sides of the road. One of the resident, renowned dining establishments here, The Bistrot(www.bistrot-bali.com) is discreetly tucked behind a beautiful roadside temple, providing an oasis from the bustling Oberoi. This restaurant and bar has been conceptualised and lovingly put together by the formidable Moroccan and Belgian team of Zohra and Blaise. With an impressive wooden and natural hewn stone air-conditioned yet high ceilinged open space, diners immediately feel welcomed upon entering and reminded of a New York loft/factory space with a distinct industrial feel. This is a very metro meets retro feel.
And now that the French Chef Lionel Di-Mayo has taken over the kitchen, the menu at The Bistrot gets a make-over with inviting dishes that are sure to satisfy. Chef Lionel's mastery in the kitchen brings to your table new items such as Aubergine Confit and Parmesan Sablé, Warm Sea Fresh Red Mullet, and Coconut and Chocolate Tart, as well as other tempting dishes made from the freshest, locally sourced seafood and imported beef and lamb.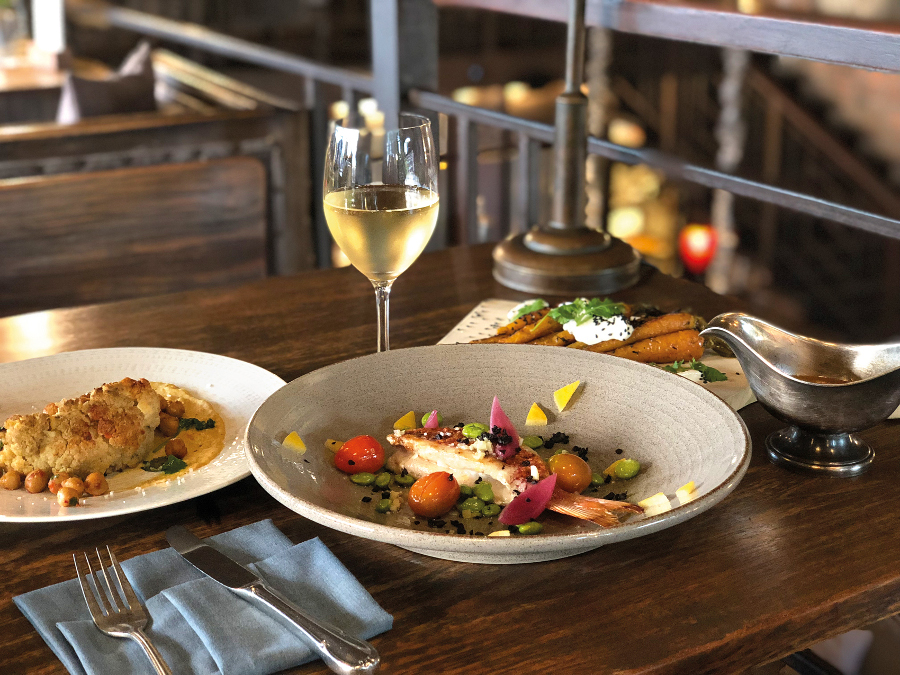 Moving west on Oberoi Street you'll find Char Char Bar & Grill(www.balinesia.co.id), whose façade features a set of steps creating a tiered terrace from the second floor down to street level where guests can sit overlooking the buzz of the street below while dining, drinking and chatting. Steps away from Char Char is a long time player, the Italian joint that has captured the hearts of many, Trattoria(www.trattoriaasia.com). Teatro Gastroteque(www.teatrobali.com) is another along the extension of Oberoi Street, offering a simple menu, yet every dish is polished, focused, and delicious.
Further down Jalan KayuAya, Santan Restaurant(www.theseminyak.com) at The Seminyak Beach Resort & Spa is a collection of modern, open-sided, dining pavilions surrounded by ponds and tropical greenery. The neighbouring The Restaurant(www.lhm-hotels.com) at The Legian Bali seamlessly incorporates Asian influences and local ingredients with European concept that is in line with its overall brand style. Focusing on local, organic and sustainable ingredients, The Restaurant showcases the finest produce found in Bali and using a combination of French and Southeast Asian techniques, emphasises robust flavours.
Going forward, on the end of the t-junction where JalanKayuAya meets JalanKayuJati, VIN+(www.vinplus.co) is a restaurant with its own adjoining wine shop. To the right on JalanKayuJati, the quirky Motel Mexicola(www.motelmexicola.info) is all things Mexican, from the food, decor and of course tequila!
Now onto Petitenget where Seasalt(www.seasaltseminyak.com) at Alila Seminyak offers a dash of Japanese infusion to excite the palates. The seafood offerings are of the freshest ingredients, and the menu is made even fresher with new items currently being added to it, making tucking into the seaside restaurant's delicious servings a more satisfying experience. Take one look at the restaurant's new menu, and you know you're about to sit down to the real seafood deal. Seasalt's menu is simple yet it celebrates the rich abundance of the ocean. Some new items to drool over include the Grilled Sand Lobster and Pan Seared Barramundi. Of Course, Seasalt's Baked White Snapper, the restaurant's signature dish that is created based on the philosophy of "craft over creation" by Head Chef Vivian Vitalis, is a must try.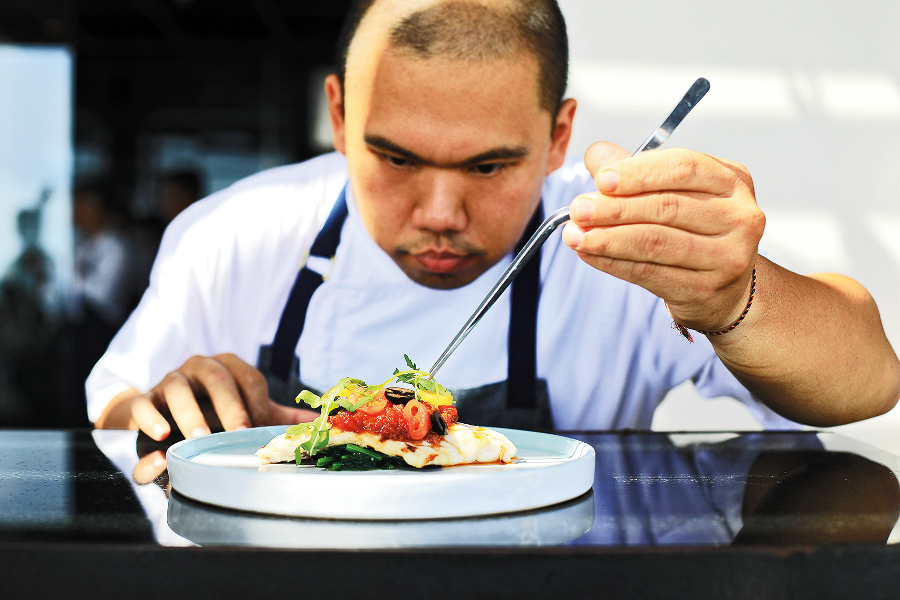 The neighbouring Kaum inside Potato Head Beach Club is an authentic Indonesian restaurant. Meaning "clan" or "tribe" in Indonesian, this restaurant develops engaging relationships with many ethnic tribes and responsible small-scale producers around Indonesia, recognising their craftsmanship and the quality of their distinctive local produce. As a result of these efforts, both the menu and ambience at Kaum showcase genuine flavours that accurately reflect Indonesia's heritage.
The next door Starfish Bloo(www.marriott.com) at W Bali is where pan-Asian flavours meet Western essences. From chef-curated tasting menus to a la carte sharing plates, sizzling seafood dishes and regionally-inspired sharing plates await. Regional and international grain-fed meats, seafood and spices take centerstage in the restaurant's open kitchen. Here you can explore tasting menus, graze on cheeky snacks, circumvent the a la carte selection and roam the extensive interactive Sunday brunch. Also on the same strip, but with a bird's eye view of the Petitenget surroundings, BLU Sky Restaurant–Bar–Lounge(www.devinskyhotel.com) will enhance your downtime with the calming sunsets over the ocean whilst you indulge in creative culinary Asian and Western delights.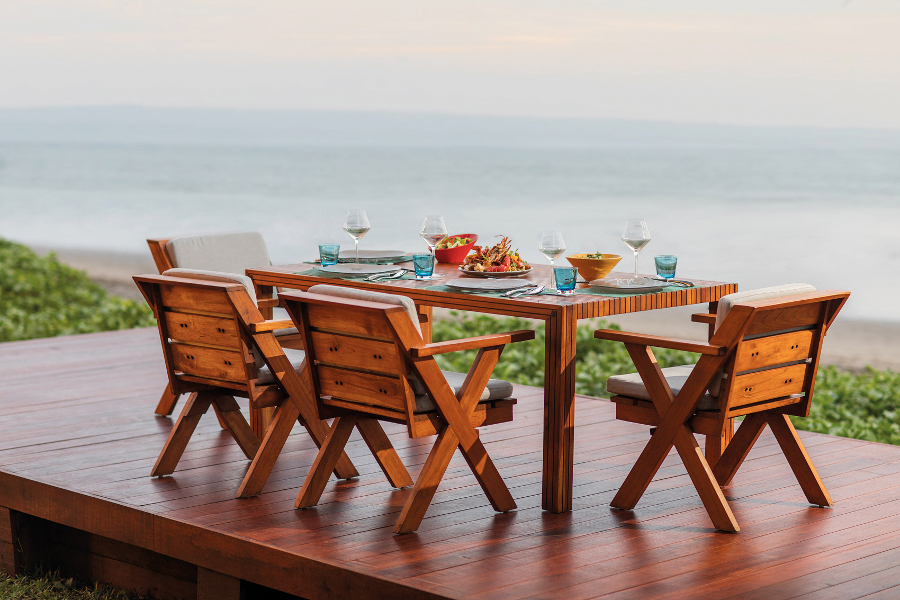 Starfish Bloo
Following the winding JalanPetitenget, restaurants still abound, with Sarong(www.sarongbali.com) being one of the celebrated ones. Created by one of the most renowned and respected culinary greats, Sarong by Will Meyrick provides Bali with a world-class dining experience that fuses rich Asian traditions and flavours with contemporary culinary trends. At this restaurant, flavours of Indonesia's Kalimantan, Northern Thailand, Japan, India, Malaysia and China really entertain the top level gourmands after a rich, authentic experience.
The Butchers Club(www.thebutchers.club), found on a Petitenget corner, is a Seminyak steakhouse that has wooed many of the island's south since opening in January 2015; word-of-mouth has only served to create an even bigger buzz around the restaurant and its fine meats. Coming with a custom-built wood grill, made out of a wheel crank system to regulate temperature and charring during the cooking process, the island's carnivores are in for a treat here, for they can sink their teeth into mouthwatering meats. Be it burgers or steaks, this dining establishment has a strict philosophy: Beef quality comes first.
"Not too far down the street is Balibola (www.instagram.com/balibo.la), a new flexitarian restaurant that serves meatless offerings with only just one dish with fish. The restaurant offers an array of excitingly colourful – not to mention instagrammable dishes, which helps represent their healthy and fresh focus when it comes to ingredients. Think tropical smoothie bowls, meatless burgers, innovative dishes with faux meats, tasty salads, your typical brunch staples, and last but not least their specialty of yummy vegetarian balls. It's definitely a spot for the cool and conscious consumers."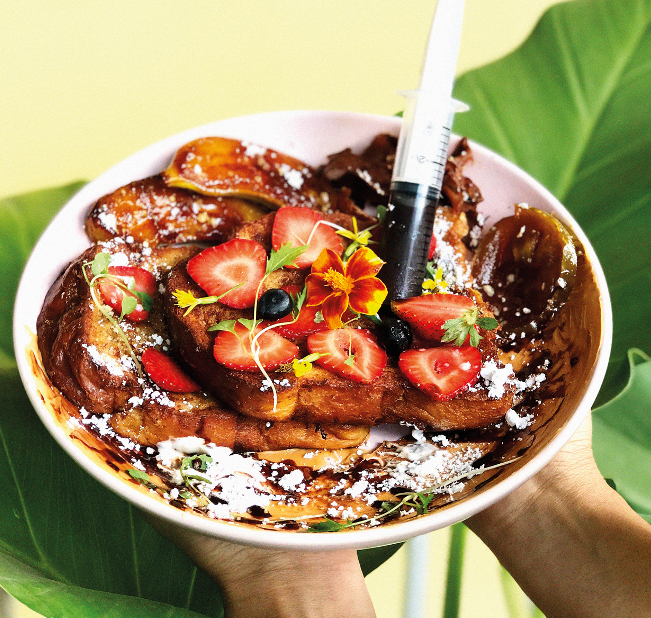 Another Seminyak household name is MÉTIS Restaurant, Lounge & Gallery(www.metisbali.com), an establishment famous for their exquisite French cuisine, fine wine selections, lavish lounge, and an impressive collection of contemporary and antique art. From impeccable culinary creations at the restaurant to quality events paired with the most divine cocktails in their lounge, MÉTIS is iconic in Bali's fine dining scene. A lot of things are offered in this magnificent venue, such as a Private Dining Room, Private Wine Cellar, and Le Jardin suitable for group gatherings.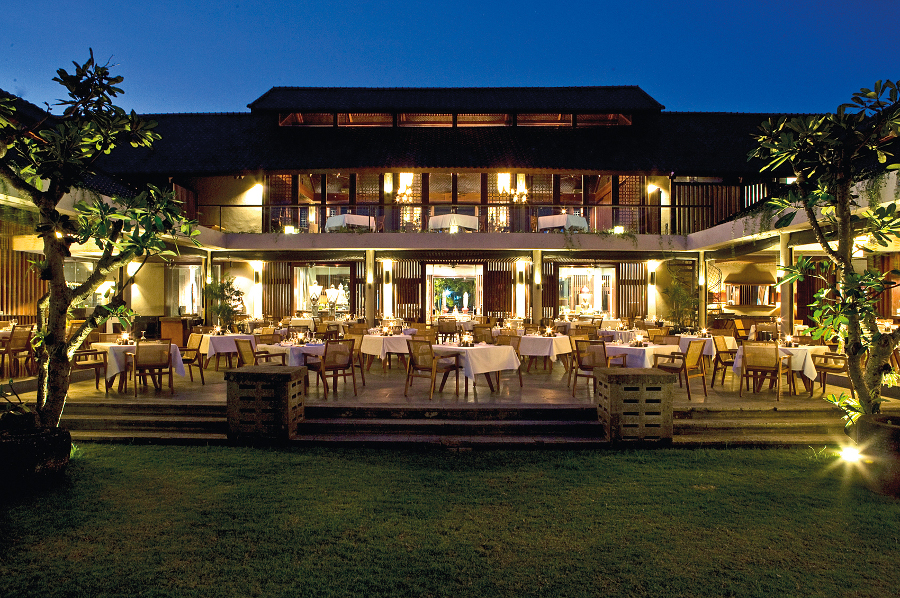 Of course, Seminyak's hip and happening neighbour, Canggu, has also put itself on the island's culinary map with a growing number of dining venues opening doors in the area. Take Tropicola(www.tropicola.info) in Batu Belig beach for example. The beach club rose up from the island's famous beachfront in a riot of movement and colour in August. Tropicola Beach Club features three bars that sprawl over multiple levels surrounding two pools. Beverage director, Denny Deluca Del Paso has delivered an inspired drinks list showcasing the breadth of his travels and expertise.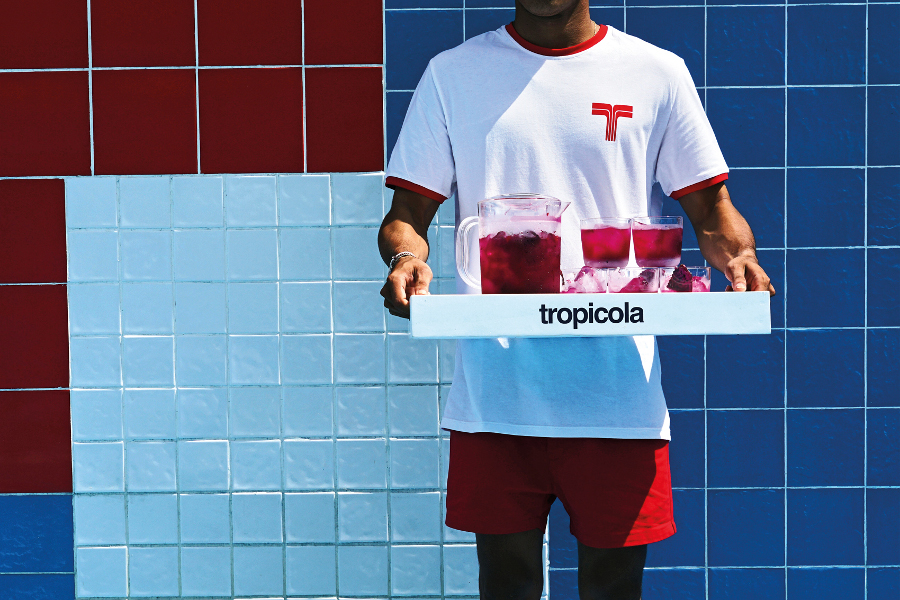 On the beachfront of Canggu's famous Berawa surf break, Finns Beach Club(www.finnsbeachclub.com) boasts a menu that showcases a well-balanced mix of local, international and fusion cuisine. Their mantra is "simple food, done well" and they do that by starting with only the freshest and best quality ingredients. Diners at Finns can also laze away the day in the sun from the comfort of single and double day beds on a white sand beach or swim in a stunning 30 metre infinity edge pool with a swim up pool bar. Finns Beach Club's all-new VIP section is set to elevate your experience, offering a truly exclusive area to enjoy.
On Jalan Batu Bolong, another Canggu hotspot Ji Terrace by the Sea(www.jiatbalesutra.com) takes you on a journey to the heart of Indonesia, Japan, India, Thai and Southeast Asian countries; the food served here is a modern interpretation of these ancient cultures. Using only the freshest local produce, Ji's aim is basically to create an interesting fusion of flavours that are at the same time comforting, homey and heartwarming, an all-day dining venue that is so good and delicious. Head to their top floor to the surfers take their last sunset waves as you sip on an Asian-inspired cocktail.