When people think of eating Ubud, the first thing they think of is organic, healthy, vegan. Whilst the town certainly is known for its healthy living this hardly does the food scene justice. Ubud is filled with fantastic local eateries, international restaurants and now also fine dining establishments. What's been missing however is seriously tasty comfort food in Ubud, which is where What's Up Ubud comes in.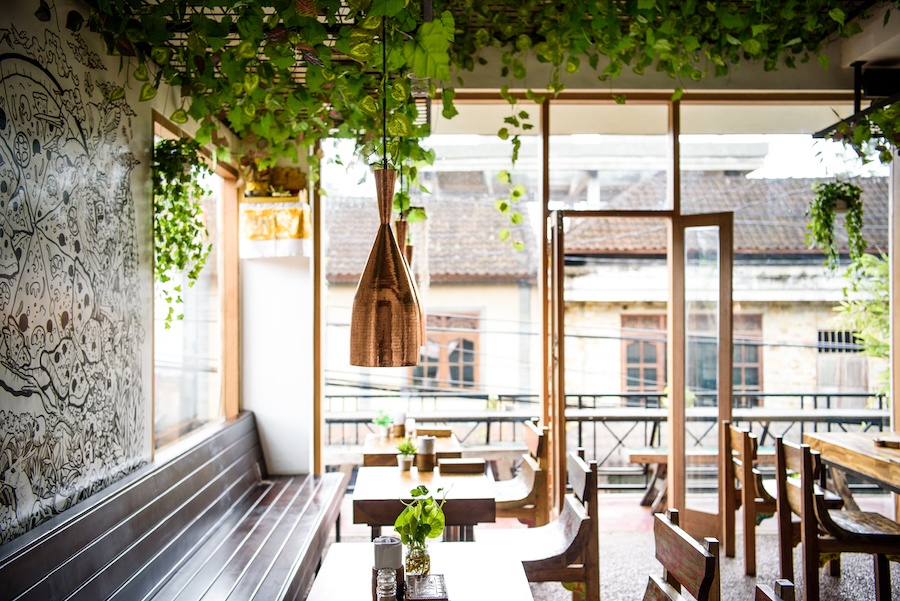 Found on Sri Wedari Road, a main artery leading north from Ubud's very centre, What's Up sits on the first floor with views out onto the bustling Ubud streets. Inside, the restaurant applies a modern take on an Ubud café, with big windows spilling light into its room of woods, greenery and art-filled walls. It is nicely decorated, yet still simple as not to take away from the Ubud street atmosphere. 
Of course it's the food that takes the ticket here. What's Up offers three special focuses on its menu and those are Gourmet Pizzas, Signature Burgers and Craft Cocktails. As mentioned earlier, it's about the comfort foods, the good stuff, but done with style and rich in taste! 
Gourmet Pizzas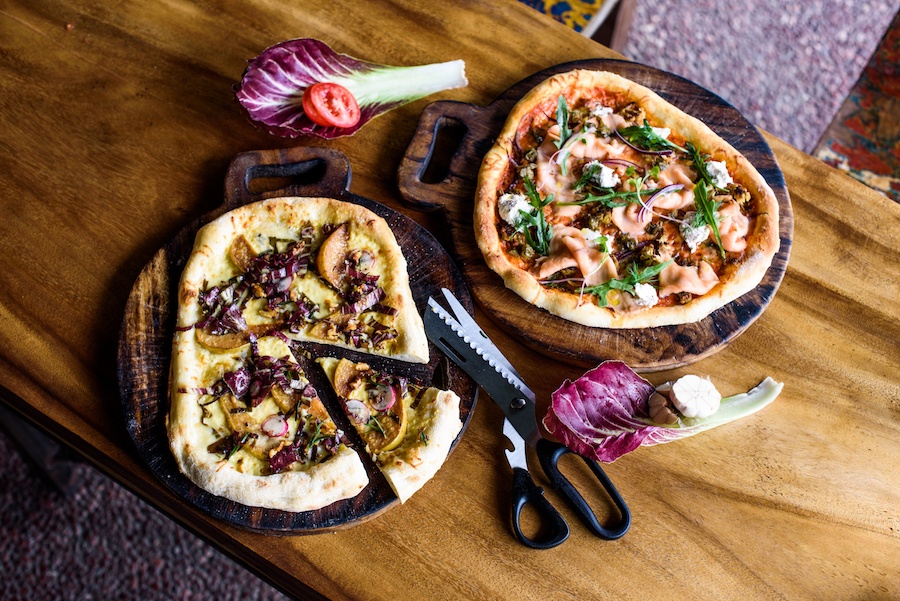 This is What's Up's pride and joy. This is no ordinary pizza. Using a sourdough base, baked until golden crisp, these pizzas break all the rules. Really it's the gourmet toppings that make all the difference. Smoked Salmon with caper, dill sauce, roasted cauliflower, green olive tapenade, radish cream, micro herbs; Blue Cheese, Walnut and Pear;  and Trio of Mushroom, button, porcini and shijimi mushrooms paired with artisan soft goat cheese, truffle oil, rucola and a touch of lemon. These are just some examples of their pizza repertoire!
Signature Burgers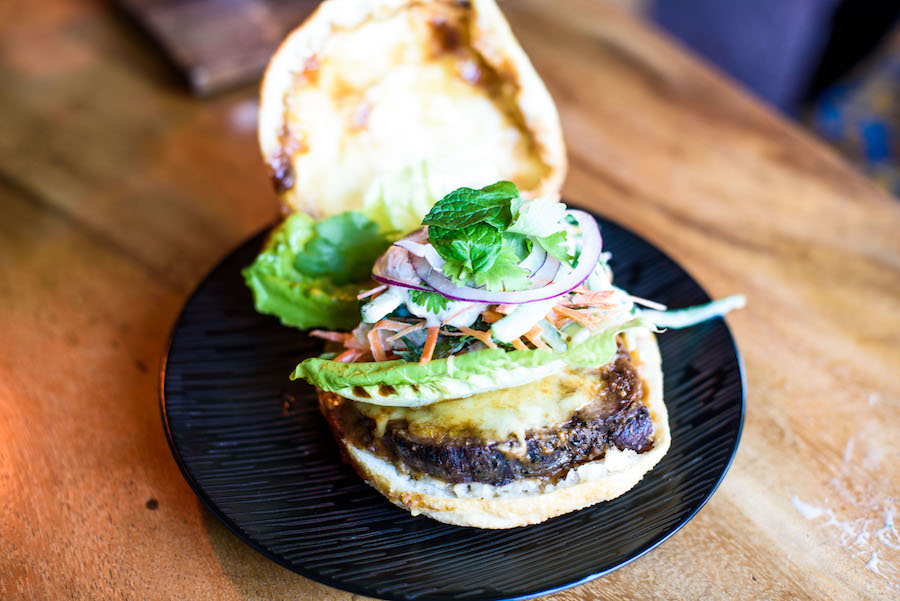 This is their take on redefining the burger. After coming to terms with having a rocking burger arrive that is peculiar and a little out of the ordinary you will be left to cut around the sides to open and fill with the all the fresh condiments to make it an amazing burger experience. They have Prime Beef, Lamb Leg, Chicken Massaman Pulled Pork and Mung Bean burgers all on offer! 
Craft Cocktails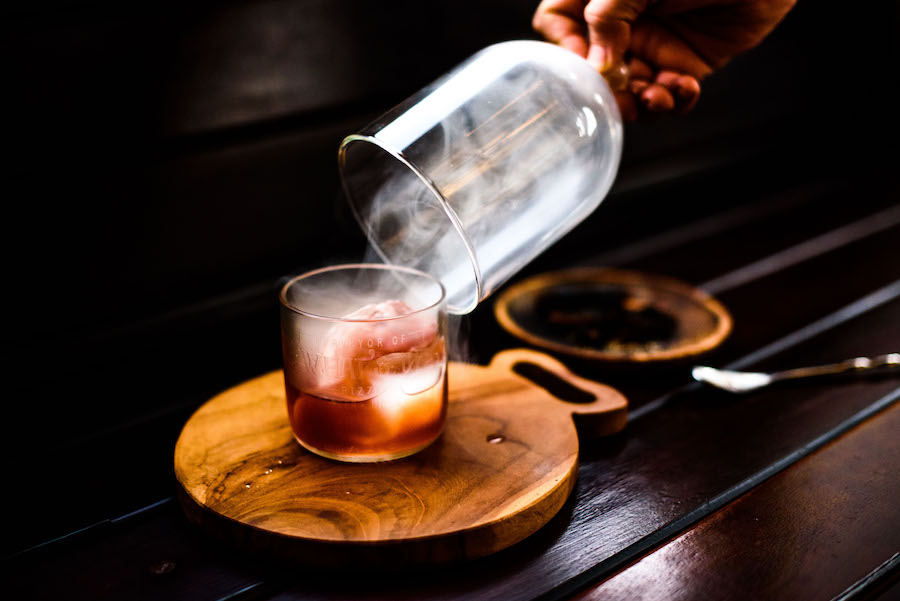 Unique infusions, house-made bitters, balanced pairings of spirits and liqueurs, aroma enhancing garnishes are just the tip of it when it comes to their cocktails. It's a small bar, yes, but it packs a punch – of both flavour and alcohol! Some drinks of note are Snake, notes of snake fruit infused vodka give fruity notes to a cinnamon spiced bourbon; and Honeycomb a balance of bitter honeycomb and jack fruit macerated white rum finished with a spice mist and fresh ginger. 
What's Up Ubud also has delicious desserts, healthy juices, guilt-inducing milkshakes and more. So if you're looking for some really tasty comfort foods in Ubud – maybe even the best pizza in Ubud – check into What's Up Ubud for a feed and drink you won't regret.

What's Up Ubud || Open 11am-11pm
Jalan Sri Wedari no. 11, Ubud
Reservations or Delivery: 08113807770
http://whatsup-bali.com