Highlighting the finest of Indonesian flavours through elevated cooking techniques, The Mill is Starbucks Reserve Dewata's latest foray into a one-stop dining destination.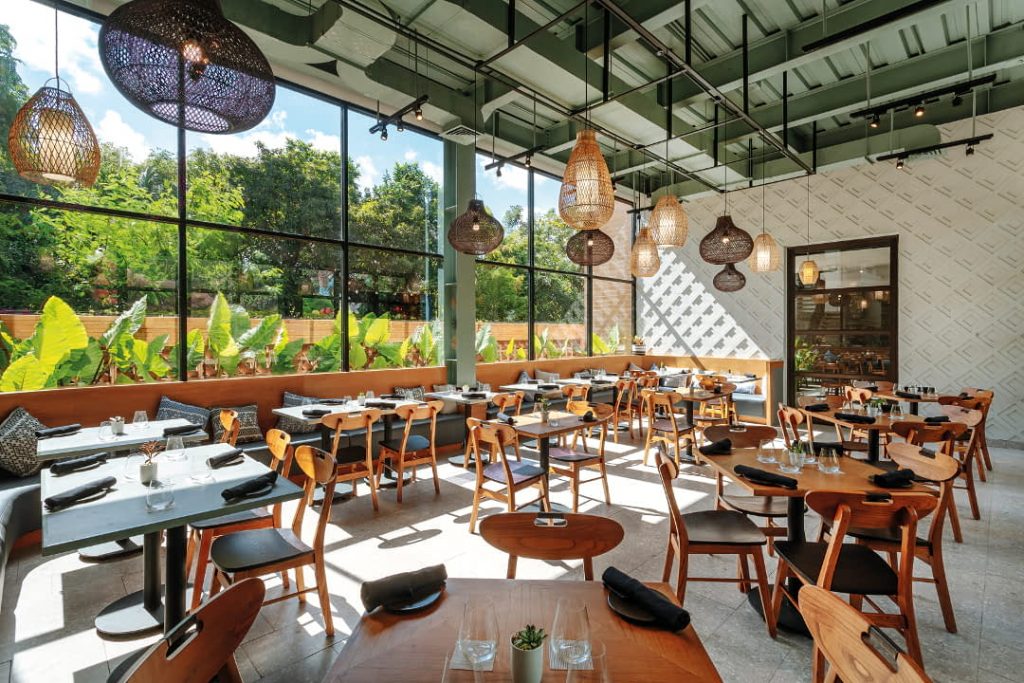 Recently opened within the compounds of Starbucks Reserve Dewata, The Mill is their standalone restaurant that offers authentic flavours of Indonesian cuisine set in an elegant and beautifully lit establishment. Spacious and grand, the two-storey restaurant is exquisitely designed with floor-to-ceiling windows and can seat up to 120 people, perfect for hosting events and dinner parties.

Working together with award-winning chef, Mandif Warokka, the menu has been meticulously crafted to present an eclectic selection of Indonesian and Western comfort food that diners won't have to think twice to choose from. Open from 12pm – 10pm, The Mill offers a different menu for lunch and dinner.

For starters, the Organic Vegetable Wrap served with sesame and sweet-and-sour dip (IDR 70,000++) and Wild Mushroom Veloute topped with mushroom confit, truffle scented oil and sourdough bread (IDR 70,000++) are great starters.

Seeing as The Mill is proud of its authentic Indonesian cuisine, it wouldn't be fitting not to have a Nasi Campur option on the menu, which is why Nasi Campur The Mill is a must-try (IDR 120,000++). Their sumptuous take on this Indonesian dish comes with a succulent fried duck, minced duck satay, Balinese green bean salad, Balinese raw chilli, spicy shredded chicken and marbled herbal eggs. For those after a Western option, the Rosemary Marinated Roasted Chicken (IDR 110,000++) is a favourite. The perfectly tender whole-chicken is presented with a refreshing apple mash, Bedugul roasted organic vegetables and glazed pan gravy.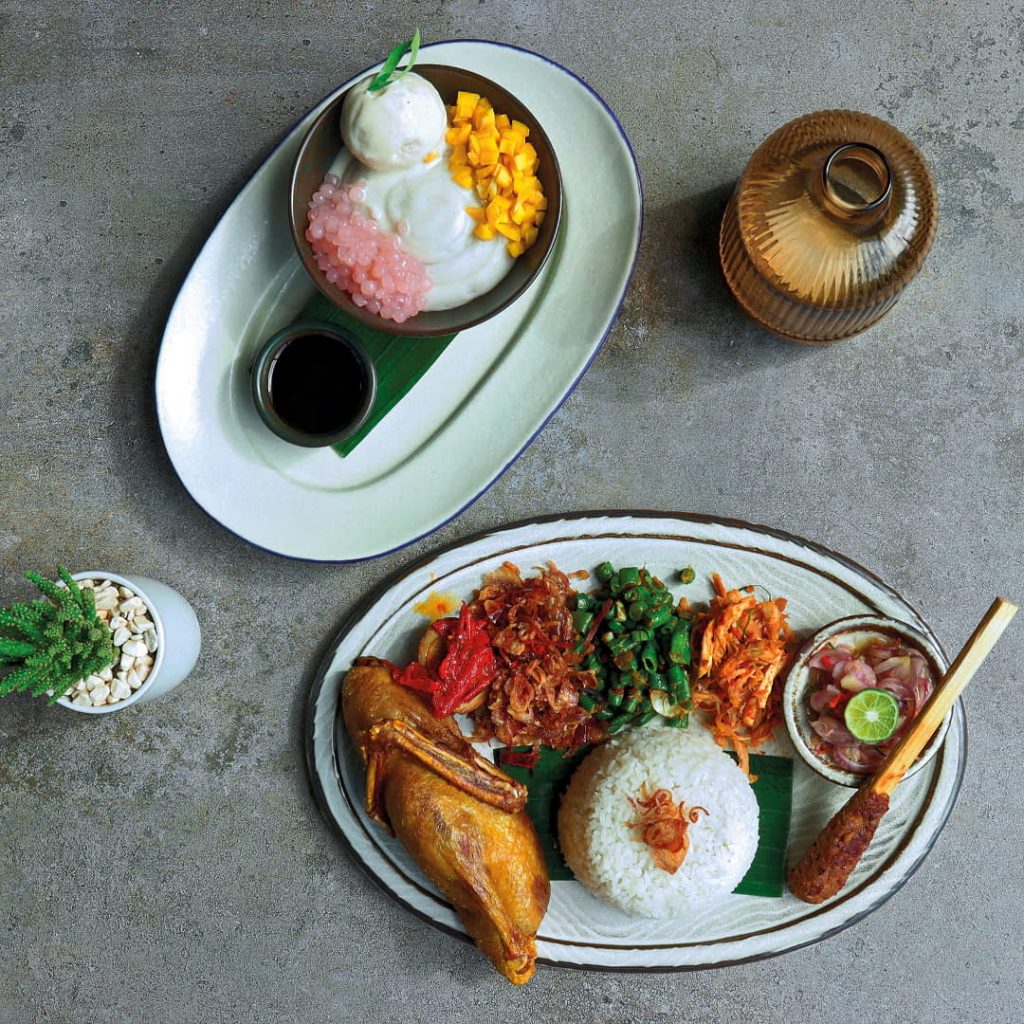 Close off your meal with a traditional Indonesian dessert from the menu. Their Bubur Sumsum (IDR 55,000++), rice pudding with coconut milk, sago pearl and palm syrup is the ultimate palate cleanser after a big meal.

Head over to the bar for some pre or post-dinner drinks; their Coffee Negroni is a specialty everyone should savour.

The Mill
Starbucks Reserve Dewata, Jalan Sunset Road no. 77, Seminyak
+62 361 934 3494
www.dewata.starbucks.co.id