Everyone loves a holiday. You fly somewhere exotic to sit on a beach and forget about everything – your work, your problems, your waste… few people adhere to their home recycling regime when on holiday, but while you may forget, someone has to think about it.
The use of plastic has become synonymous with serious waste disposal problems. And these Bali-based organisations are making their stand to fight plastic waste.
BYE BYE PLASTIC BAGS
Sisters Isabel and Melati Wijsen are on a mission to ban the use, sale and production of plastic in their home island, Bali. Their campaign Bye Bye Plastic Bags has caught the attention of the likes of Ban Ki-Moon and Jane Goodall, and has been key in increasing awareness around garbage disposal. Both Isabel and Melati were inspired by a number of significant people such as Gandhi and Mandela. They learned about them at school, and wanted to become like them without having to wait until they're old. And so they thought, "what can we do as kids in Bali?" Plastic bags then came to mind. That's how the idea was born, and Bye Bye Plastic Bag was founded in August 2013 with their parents as the only supporters.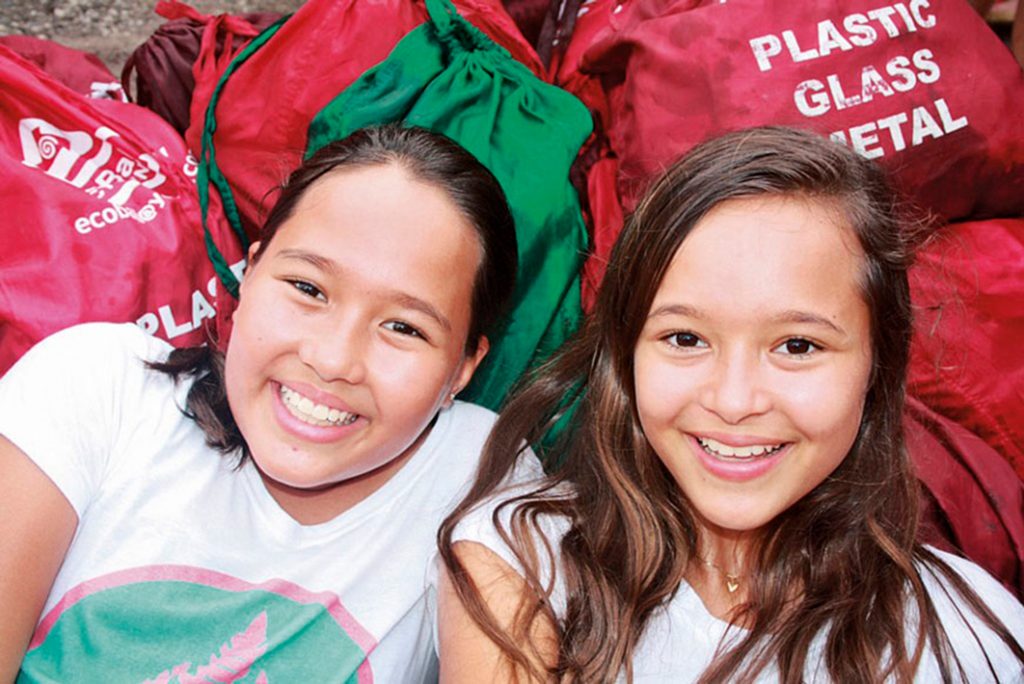 Through their campaigns, the sisters together with friends hope to decrease the popularity of plastic bag usage and promote the use (and production) of environmentally friendly, alternative bags. Luckily they have the Bali government supporting their cause now; they have signed an MoU with the governor, and shared it with other like-minded organisations. Through a multilayer approach, they do educational presentation at schools, through fun, educational activities. they also run a pilot village, where no one is using plastic bags. They are lobbying shop owners as well as customers to not use plastic bags, as well as raise public awareness through beach cleanups, festivals, and even flash mobs.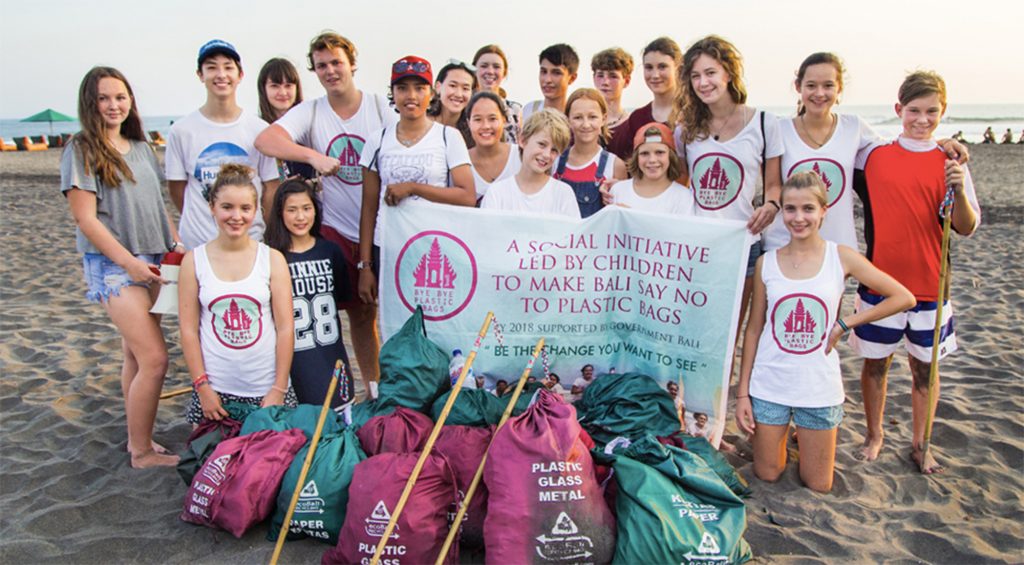 Bye Bye Plastic Bags
A : Jalan Raya Canggu 88, North Kuta
T : +62 811 3865 907
W : www.byebyeplasticbags.org
---
COCA COLA AMATIL INDONESIA (CCAI)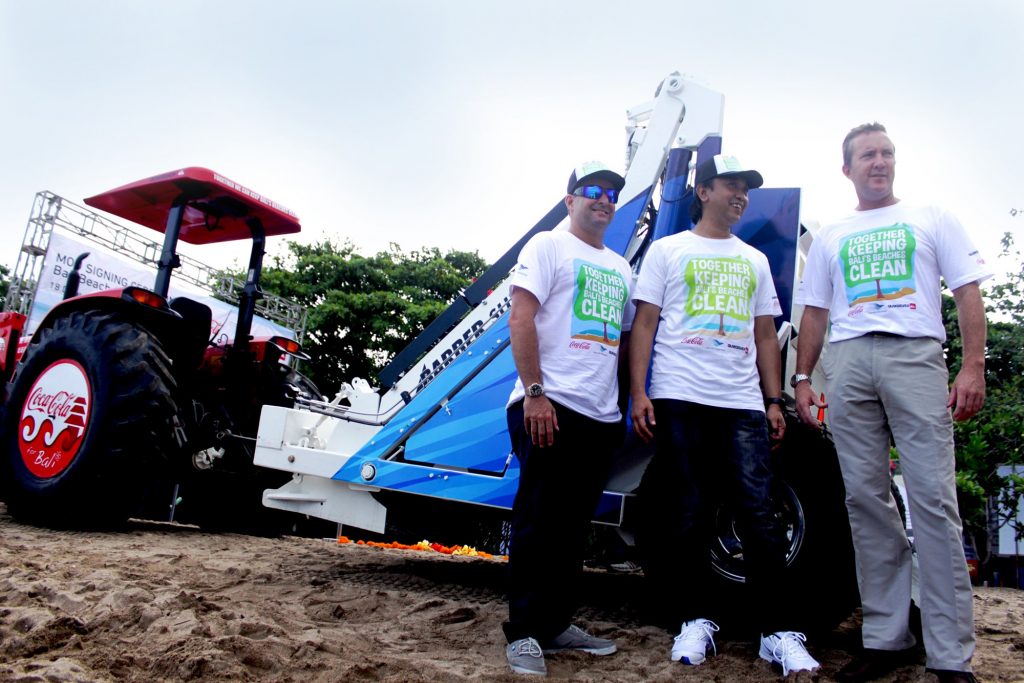 The ocean sustains us with the basic elements of life—it produces half of the oxygen in the air we breathe, and it is an essential part of the water cycle, helping to provide the water we drink. However, we face difficult challenges when it comes to preserving clean oceans, but one problem is simple to understand: Rubbish. Rubbish, including plastic, is one of the most widespread pollution problems facing our oceans and waterways. We all know waste in the water compromises the health and livelihoods of humans and wildlife, and threaten the tourism industry that depends on it. Unfortunately, even on world-famous beaches, such as those in Bali, we have all noticed the "tsunami of trash" on the beachfront these past few years. Tons of rubbish pile high after having been washed out by the monsoon rain and brought back by onshore winds, leaving the island in a horrendous condition.
That's why since 2008, Coca-Cola Amatil Indonesia (CCAI) together with Quiksilver Indonesia (QS) have taken bold action — working hand-in-hand to minimise the impact of waste on the beautiful beaches of Bali, strengthen the tourism industry which will help improve the welfare of the local people, and support Bali's government's program in creating a "Clean and Green Bali", by creating the Bali Beach Clean Up (BBCU) program. Through BBCU, the initiative has created 78 job opportunities for local communities to clean up 9,7 km shoreline everyday throughout Bali's five iconic beaches: Kuta, Legian, Seminyak, Jimbaran, and Kedonganan. The underlying principle behind the program is that corporations have a role to help protect the environment while at the same time can create economic opportunities.
Learn more at www.coco-colaamatil.co.id.
---
AVANI
Avani is social enterprise based in Bali, the epicenter of the battle against plastic waste. Assumed by most as a tropical island paradise with pristine white sand beaches, the truth is that Bali's beaches are now often saturated with garbage and debris, and the majority of this trash is plastic. Avani aims to help rehabilitate the island by offering sustainable, eco-friendly alternatives to hazardous products that locals and tourists use every day. First focusing primarily in rain ponchos, in 2014 the enterprise pivoted to introduce a new category of eco-friendly products catering specifically to hospitality services under a patented trade name Avani. To educate, support and collaborate with stakeholders in doing something right away as an effort to create a greener world for both present and future generations through its products and services.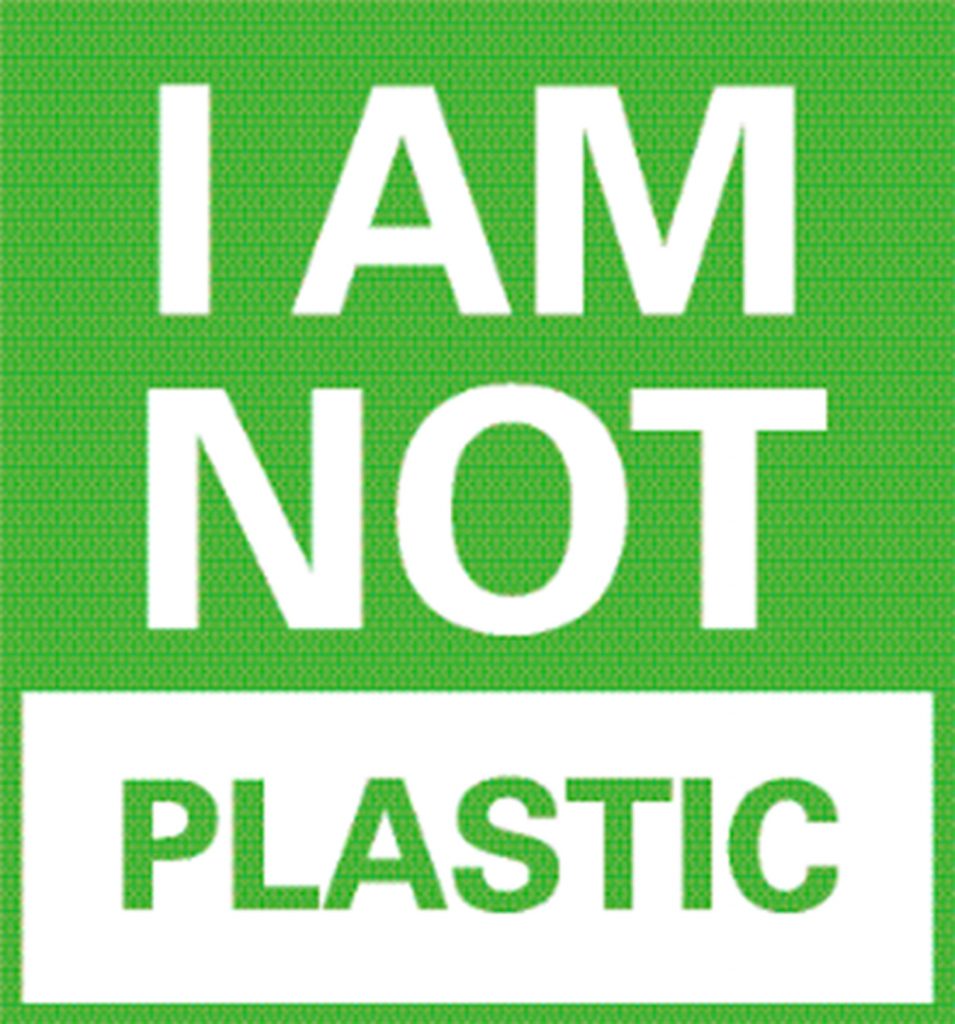 Avani Eco Bags are the perfect solution to the single use plastic bag problem. They look, feel and perform like plastic but are made from cassava root and all natural resins, making them 100% compostable unlike other biodegradable alternatives. Avani bags are food safe and harmless to animal consumption. They biodegrade within 90 days adding biomass to your compost. The eco bags can be recycled with paper and have various applications; bio-based shopping bags, poly-bags, garbage bags, and general packaging.
Avani
A : Jalan Gunung Agung No.142, Tegal Kertha, Denpasar
T : +62 361 907 3184
W : www.avanieco.com
---
ECOBALI RECYCLING
ecoBali was established in 2006 in response to the urgency of waste management problems in Bali, with a vision is to achieve "Zero Waste". The team at ecoBali includes professionals experienced in environmental issues and educational programs. Their programs are designed to encourage practical actions by providing sustainable tools and solutions made in collaboration with businesses, NGOs, and community volunteer groups.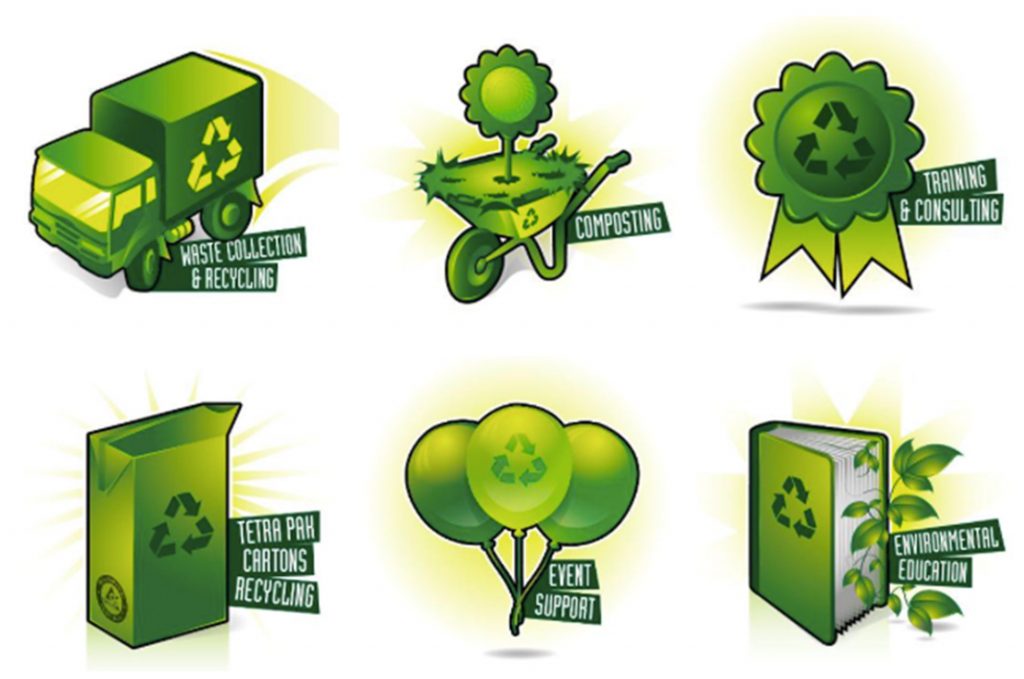 The program areas include "Environmental Education" that focuses on waste management issues by promoting awareness and waste segregation at the source in schools and communities, "Recycling" by collaborating with packaging producers and the recycling industry in order to maximize the recycling of non-organic waste, "Waste Reutilisation" by striving to find ways to transform waste into other useable objects and prioritise local solutions, "Bring Your Own Bag" (BYOB) by encouraging the community to utilise reusable shopping bags instead of plastic bags, and "Event Support" by actively promoting environment activities in the community.
ecoBali Recycling
A : Jalan Raya Padonan, North Kuta
T : +62 822 3779 9819
W : www.eco-bali.com