You may or may not be familiar with visual artist Hom Nguyen, but it really doesn't matter. He doesn't speak through his name, but through his art. It may not be his face you are familiar with, but the faces he paints upon a canvas will surely leave a lasting impression. This 11 August 2016, Hom Nguyen makes his debut in Indonesia in a space that perfectly matches his artistic and creative nature, none other than the expressively elegant Métis Gallery and Lounge.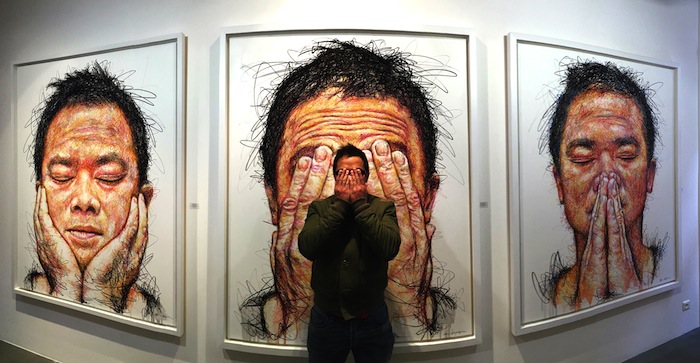 As an autodidact (self-taught) artist, his works have thus benefited from the personalized style that comes directly from Nguyen's own creativity and feel. He works with charcoal, felt gouache, oil or even pen and his final creations are notably monumental portraits; giant faces that have an instantly noticeable human depth to them. Whether eyes closed, looking away or staring straight at you, the portraits present emotion, complexity and soul. This is of course why he has become a highly-regarded artist, his works can speak to everyone and anyone.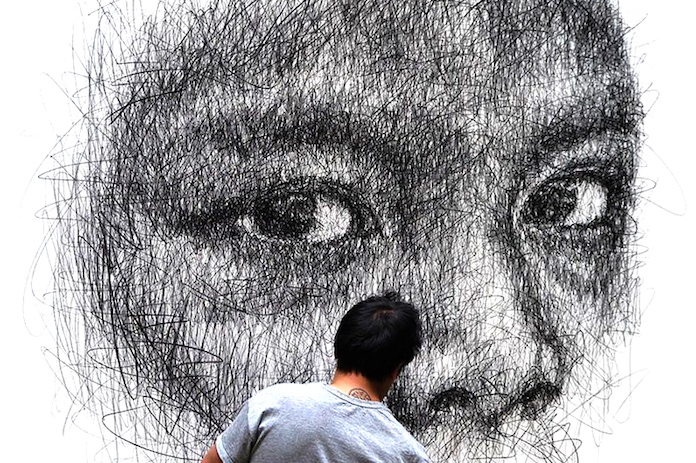 His expressive gestures when he paints create visible strokes of movement, creating a unique texture to each of his paintings or drawings. Colour, when he uses it, veers away from realism and again shows the different shades of life.
Of course, you will learn more of Nguyen and his works at the Hom Nguyen Art Exhibition at Metis Gallery, 11 August 2016. Gallery opens to public at 9pm. The artist himself will be exhibiting 10 of his works in Metis' perfectly suited artistic ambience.

Jalan Petitenget No.6, Seminyak
+62 361 4737888
www.metisbali.com
More on the artist at: hom-nguyen.com/