A dining establishment that transports food enthusiasts to Spain, Miura Pintxos Bar & Grill in Seminyak is celebrating their grand opening this coming 18 December. Titled "Fiesta En Miura", the festivity will see a delicious, fun night of Flamenco dance, live music, and DJ performances along with Spanish Basque delicacies.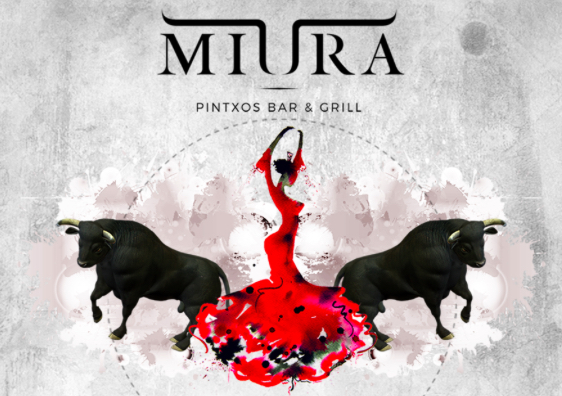 In addition to the fun, the celebration is also aimed at giving back to the community through fundraising. And for this, Miura is working closely with Solemen Indonesia, a non-profit organisation that helps the severely disadvantaged especially on the island by providing education, healthcare and support for their well being.
Miura concentrates more on the exquisite and rich variety of seafood and other products Indonesia has to offer, offering both traditional and modern interpretation of Pintxos with an Indonesian twist. The restaurant's kitchen team has created a comprehensive dinner menu for all you gastro buff. Again they continue to emphasise on traditional Basque recipes, with a contemporary approach.
Miura Pintxos Bar & Grill
Jalan Camplung Tanduk No.99 Dhyana Pura, Seminyak
Phone: 0361 3000 597