Out of the many rites of passage a Balinese person undergoes in life, getting married is probably one of the most important ones. With that being said, what if love seems impossible to achieve? Well, there are ways around that in Bali.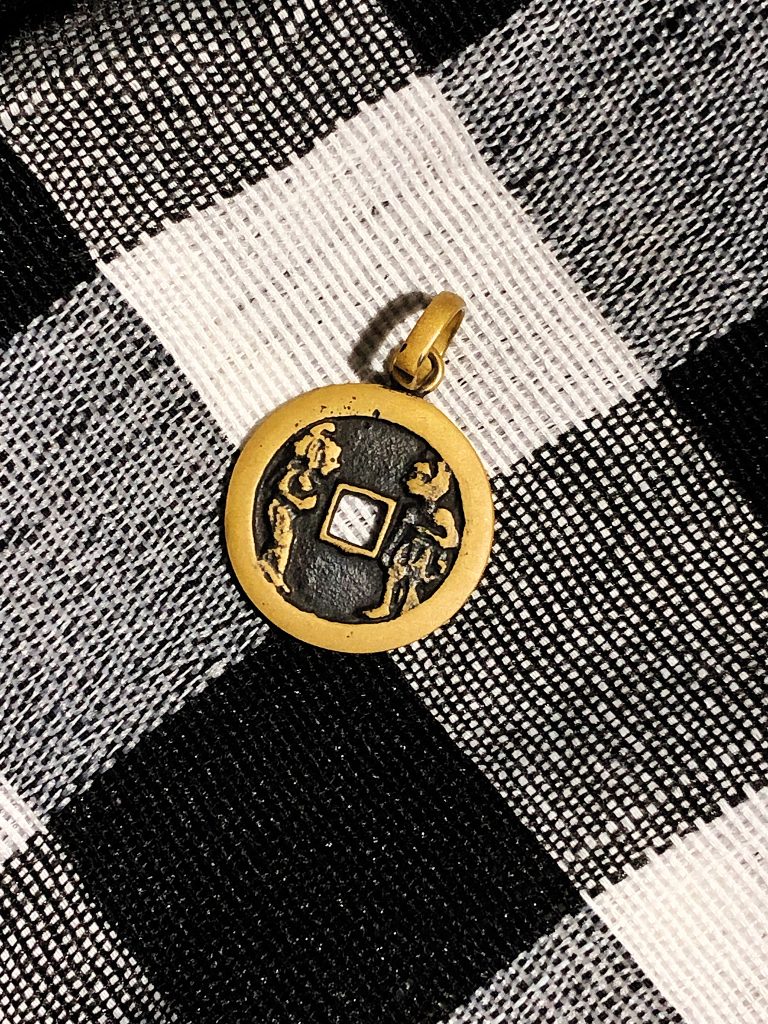 The most romantic of all celebrations, Valentine's Day, is pretty common nowadays. Yes, that time of year when shops sell out on chocolates and flowers, jewellery shops are bombarded with confused men and restaurants decorate their tables with candle light. By the time you are reading this story you might be receiving a bouquet of roses or cards with love messages yourself! Of course, for any of these romantic gestures one needs a better half, a crush, or at least a secret admirer.
The (sad) thing is love doesn't come easy for everyone. Sure, this emotion that gives warmth to our heart, love, can be expressed among friends and family members. However, sending a love-filled message or organising a candle-lit dinner on a carpet of rose petals just doesn't feel right with your Mum! So if you're single, worry not, there a few tricks to be learned here in Bali that may just get you a real date.
Being the Island of the Gods, or island of magic if we may say, Bali has its own peculiar way around finding love. We're sorry to say this (really, we are!), but the reality is some people just don't have the 'talent' nor charisma to attract someone of the opposite sex. Those willing to put some effort into it will do their best to change their look, learn public speaking, work on their self-confidence, but it just doesn't always work out. When this happens, at least in Bali, it's time for magic to join the game.
Magic plays a role in love in various forms here in Bali, ranging from spells to amulets, charms and potions – all producing various effects on the 'victim'. Kadek Suyasa, a Balinese man who lives in Denpasar told us that he 'gained' love after seeing a Balian (Balinese shaman) in Tabanan two years ago. "He [the Balian] gave me some kind of herbs wrapped in coconut leaf. He then told me to keep it in my wallet", Kadek said, adding that it took only one week for him to finally get the girl he desired. "I was approaching this girl for more than a year, but I never succeeded. Thanks to the Balian this girl has been with me for two years now".
Aside from love potions, amulets in the form of coins, known as Kepeng, are also largely used to lure love in. Of all these coins, the most powerful ones are the Arjuna coin (to be used by men) and Moon coin (to be used by women). The Arjuna coin is embossed with an image of the romantic hero Arjuna, an archer and the most handsome of the five Pandhawa brothers of the Mahabharata epic; while the Moon coin is embossed with the image of a new moon. These coins are believed to have been made by the gods and not by humans, for they are only to be found lying around the temple at night if it is the wish of the gods to present one with a blessing in the form of a partner.
Another powerful amulet is called Rerajahan, a drawing of a sacred image and characters on a piece of white cloth. To imbue the cloth with magical force, a set of offerings is needed, accompanied by several mantras. The amulet is then kept in a little black and white checkered rag.
Even more powerful than the potion and amulets is a charm. This method is considered to be more powerful due to its difficulty in finding the specific medium for the charm. The well known medium for the love charm in Balinese magic are twin coconuts or twin bananas. To make the charm even more effective, it said you need the tears of a child, the oil from a coconut that has been dragged around by a child, or that from a coconut tree under which a pregnant woman has sat. No one said this would be simple!
THE NEXT MOVE
Having 'found' love, it's time to take the next step. As we've mentioned earlier, out of the many rites of passage a Balinese person undergoes in life, getting married is probably one of the most important ones. This is because a marriage allows the continuation the a family cycle, which allows the continued function of larger entities, such as the village community and society as a whole.
As a society that still strongly holds traditional practices and culture, the Balinese people see themselves as an infinite entity; one that is powered by 'regeneration'. If you are a regular visitor to Bali then you might have heard that the ceremonies in Bali span not only from someone's birth to death, but also to life after death. The logic is, the dearly departed can only be looked after if there are those who continue to live and pay tribute to them. So, for life to continue, it must recreate itself through the generations; it must be 'reproduced' so that it can continue to exist. Getting married and having children is the way to make this happen.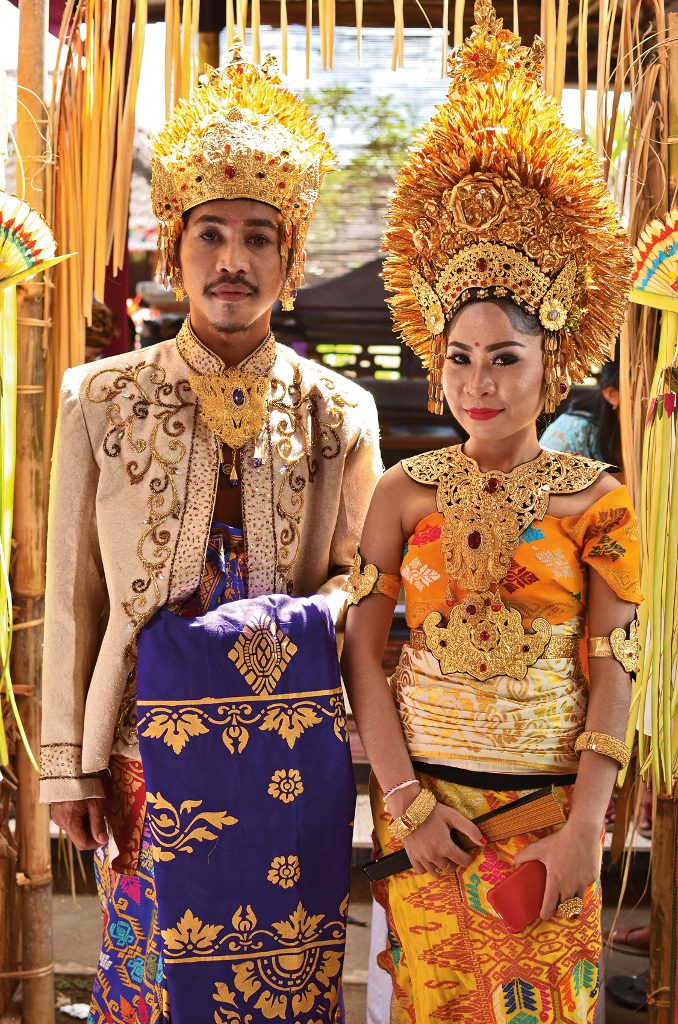 Just like in any parts of the world, getting married is a big business in Balinese culture – an event that requires quite a sum of money. In order for a man to take the girl he loves from her parents' house, he should make offerings to please and assure them that their daughter will be in good hands. No doubt, every practice that involves Balinese traditions is always dramatic, including a Balinese marriage ritual.
Men from wealthy or high caste families can often marry the girl of their dreams with ease. For the less fortunate man, perhaps from a lower caste family, marrying the girl he loves are likely to have its challenges.
A common yet dramatic scenario for a less fortunate man to marry the girl he loves is by kidnapping her. The girl's parents who disapprove of their daughter's relationship with the so-called 'poor' or 'low caste' man will of course panic. They will search high and low, into villages and homes, to find their missing daughter. After a day or two, a representative from the man's family will pay the parent's a visit to inform them that their daughter has been taken by the man to be his wife, they can call their search off. Once informed, there's nothing the girl's parents can do but accept that their daughter now belongs to another family.
Now, this also happens even if parents do approve of the man their daughter wants to marry. There are cases when social stigma and barriers between castes force the parents to 'stage' a marriage kidnapping, together with the man, so that when their daughter marries this low-caste man they do not suffer from any social fallout.
Now, as mentioned earlier, the Balinese people in general see themselves as an endless entity. Taking a girl out from her parents' house requires permissions not only from the parents, but also from the big community where she lives – such as the village. In addition, the offerings and tributes paid are not solely presented for the girl's family to show the man's responsibility and willingness in taking the woman as his wife, they are also for the ancestors watching over them. Only then can their marriage be blessed, "till death do them part".
MAKING IT LAST
Sitting on the top of the hill in Kalianget village, Northwest Bali, is the gravesite of Jayaprana and Layon Sari, the island's 'Romeo' and his beloved 'Juliet', and where couples come to declare their undying devotion to each other.
During the 17th century, a boy named Jayaprana, an exceptionally handsome orphan boy, was adopted by the King of Buleleng. The king came to love him as much as any man could love his own biological child. When Jayaprana attained manhood, the king told him that it was time for him to choose a wife; so handsome Jayaprana searched the entire kingdom and promptly rejected all available candidates – sort of like the Cinderella story but without the glass slipper.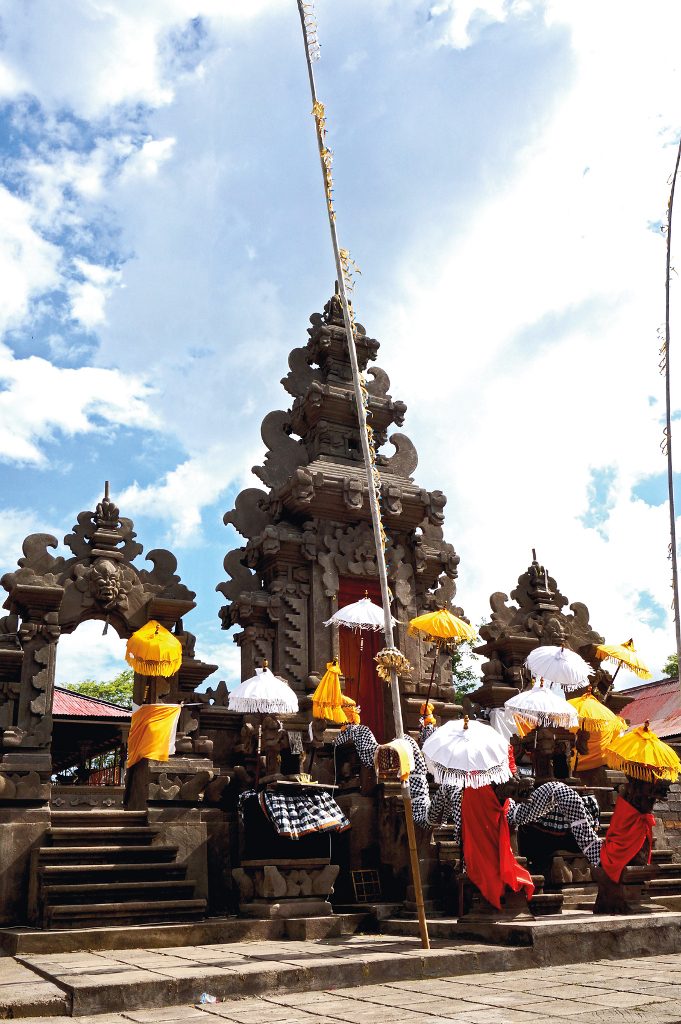 Then one day, he met a sweet, young beautiful girl named Layon Sari and instantly fell in love with her. He brought Layon Sari back to meet the king and there soon followed a royal wedding without equal. But unknown to Jayaprana, the king himself had madly fallen in love with Layon Sari and he hatched a plot to steal her from his adopted son. One day he called Jayaprana into his chamber and claimed that he was fatally ill and needed a special medicinal herb that could only be found in a certain forest. The king told Jayaprana that nobody but his own son could be entrusted with so important a mission.
Being a loving, loyal son, Jayaprana went in search of the herb. And while he was in the forest, the king's men murdered him. As he drew his dying breath, Jayaprana smiled at the soldiers who then realised they had killed an innocent man. He told the soldiers that he had done no wrong. While en route back to the palace, all the king's men were consumed by wild animals. Karma at its finest.
When the news of Jayaprana's death finally reached the palace, Layon Sari committed suicide and the king himself went crazy and burned his whole kingdom down, along with its subjects.
Jayaprana and Layon Sari were buried together. A temple has been built on the gravesite and is now frequented by lovers who come to declare their undying devotion to each other. They ask the spirits of Jayaprana and Layon Sari to bless their relationship or marriage with happiness and peace, which is more than Jayaprana and Layon Sari got to enjoy.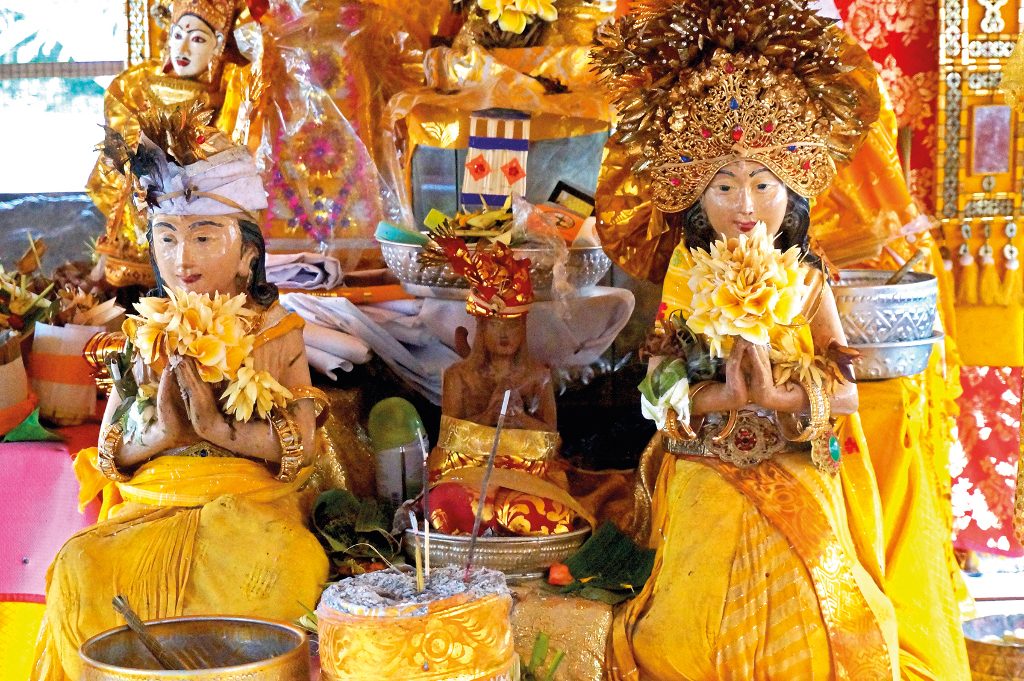 Getting to this special temple, Pura Teluk Terima, is quite a chore, but well worth the trip. The gravesite is located approximately 80 kilometres from Singaraja, near Gilimanuk, from where the ferries depart Bali for Java. After the long drive – the road is good all the way – you'll need to walk up a long set of steps. Your reward, however, is the view from the hilltop gravesite. The ocean is spread out before your eyes, and you can even see the gorgeous Menjangan Island. A spectacular trip, sure to give you everlasting memories and everlasting love along with it!