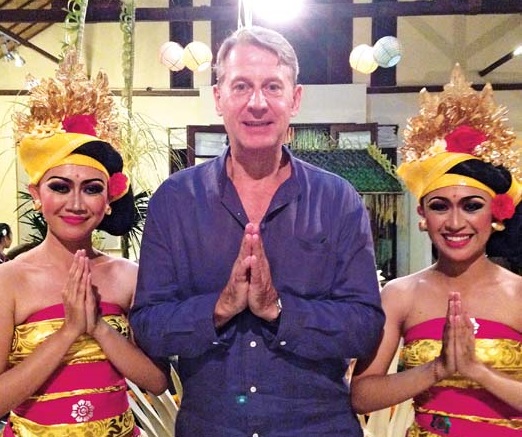 Bali is one of the most sought after island destinations in the world, with its amazing combination of natural beauty, culture, landscape, entertainment, festivals, spas, attractions, sport, wining and dining and of course, shopping. So welcome, you will have a lot of fun!
One of my obsessions however is that everybody who visits Bali should enjoy those things which are unique to Bali, rather than doing things you can do anywhere in the world.
But that is becoming more difficult to do as a western style invasion permeates most of the south of Bali, and most of you will be staying in this area which stretches from Nusa Dua across to Petitenget and up the east coast to Sanur. (I would say that it now includes Ubud, which used to be an unspoilt oasis of peace and culture but now is very much subject to the commercialization of the south).
So you will be directly subjected to the traffic, modern developments, horrendous (and unnecessary) billboards, poor parking, bad sidewalks and general overpopulation that this area has become (with some exceptions of course!).
But the great thing about staying in the area is it has great dining, entertainment and shopping opportunities (so no need to move from you current hotel!) and indeed south Bali is home to most of the best hotels on the island.
But finding "real Bali" is becoming more difficult. That's why in this issue our writers have spread out across all points of the compass to search out good things for you to do and see.
I first started publishing magazines in Bali twenty years ago when life was simpler and real Bali extended all the way to the beach in Kuta, and people told me that I would run out of material very quickly.
Well some 240 issues later, with perhaps 30,000 pages of stories later – we haven't! Bali is full of fascinating, wonderful things to do and see, so please do them and see them! (And make sure they are unique to Bali!).
Happy Holidays!
Alistair G. Speirs