Finns Beach Club is without a doubt one of the most popular daytime destinations on the island, welcoming thousands of sun-seekers through their doors everyday. Having opened their exclusive extension, Finns VIP Beach Club, back in July 2018, the area has since undergone an epic transformation and this May 2019 has finally been revealed.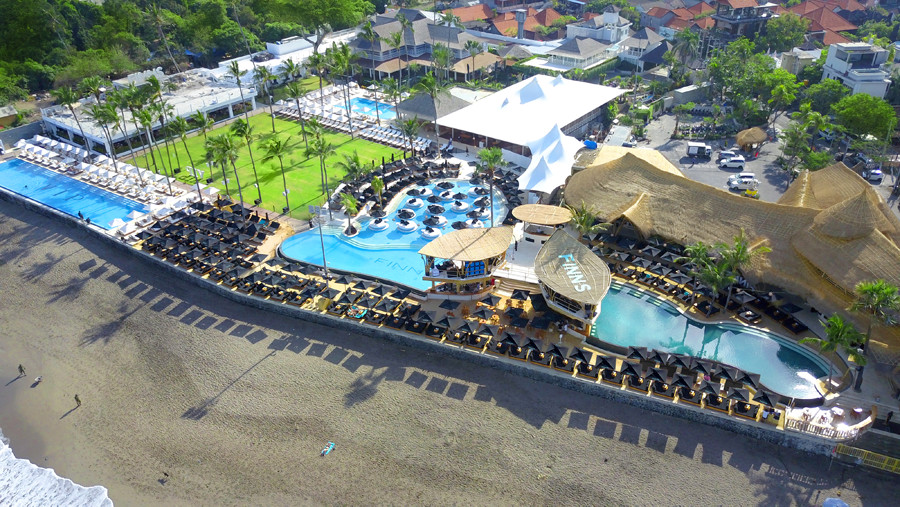 Together with the original Finns Beach Club area, the entire complex now features a total of four aquatic playgrounds made for pool parties and daytime luxuriating. Altogether the Beachclub offers 170m of absolute beachfront looking out to the surf at Berawa Beach, Canggu, and the extension brings a total of 9 bars and 2 restaurants (and a sushi bar) to experience.
Lagoon Pool
One of the two new pools on offer is the lagoon pool, featuring sixteen semi-submerged party beds in 40cm of water, meaning you'll be staying cool even when you're under the sun. A perfect spot to dip your toes from your own private daybed island. The lagoon pool extends to a new swim-up bar as well, on top of which a second-floor Party Platform has been added with space for up to 12 party people.
Adults Only
Moving across to Finns VIP and in front of the al fresco restaurant area you'll find a 41-metre adults only infinity pool surrounded by double day beds each catering for up to six people.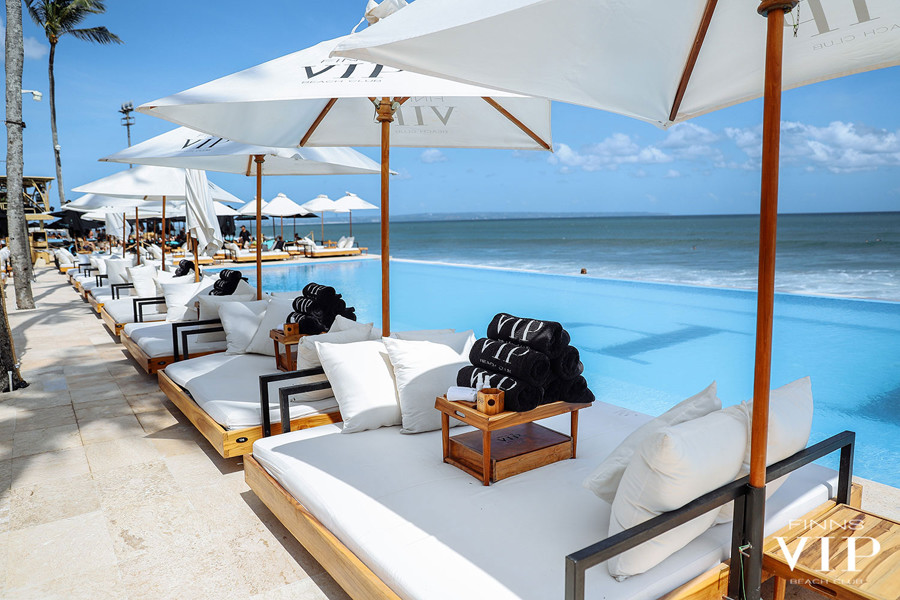 This is an exclusive area devoted to 18+ only, where Champagne flows. Booking a day bed here gets you a complimentary bottle of Chandon Brut! This 'VIP Ocean Pool' has its own dedicated food and beverage service, close proximity to Sand Bar's al fresco dining and first class VIP changing rooms with high-class amenities.
Family at Finns Beach Club
Families are certainly catered to with comfort, luxury and peace of mind by the Gazebo Pool and Bar. An abundance of day beds and lounges around the immediate pool area ensures parents can drink, dine and recline while keeping a watchful eye on the kids in a family friendly atmosphere.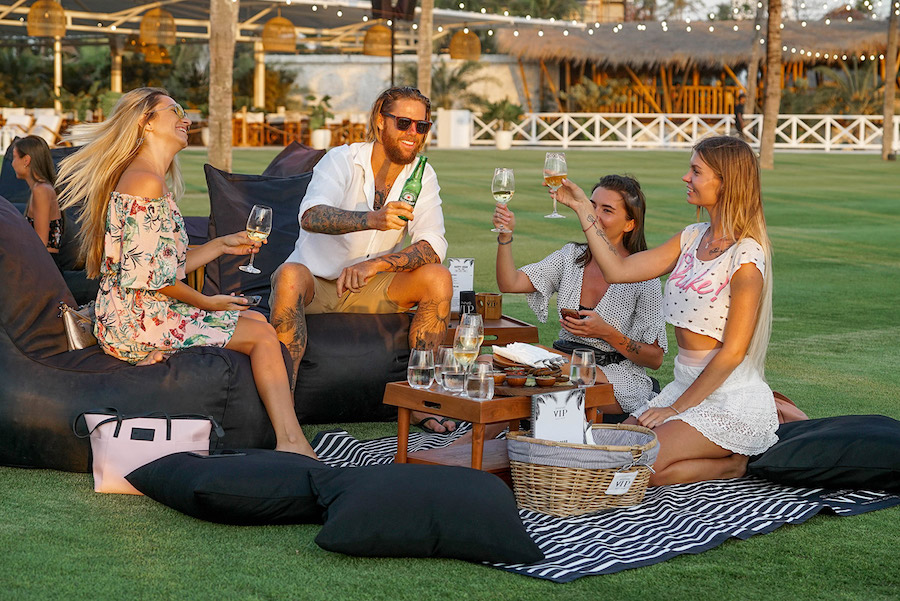 Of course, one of the huge attractions at Finns VIP has always been their beautifully manicured lawn – with real grass, might we add. Sit under the swaying palms for a picnic and drinks with Finn's Grazing on the Green (available 1 July).
More pools, more beds and more bars means much more opportunity for everyone to enjoy the Finns experience. Finns now also has a new online booking system allowing you to choose on a map exactly which bed you're going to be lazing your day away on!
Opens at 9am.
FINNS BEACH CLUB
Jalan Pantai Berawa, Canggu – Bali
+62 361 844 632
www.finnsbeachclub.com