In an effort to teach the Indonesian public the safe way to drive, Ford Motor Indonesia continues it's eight year long campaign "Driving Skills for Life".
On 16th April 2015, the program spanning 'Sabang to Merauke' came to Bali's Institut Seni Indonesia (Institute of Art, Indonesia) in Denpasar. There, a collective audience including Bali's traffic police force were present. With the support from the Asia Injury Prevention Foundation, the Indonesian Traffic Police, Ford's Driving Skills for Life program raised awareness on safe driving to all that were there.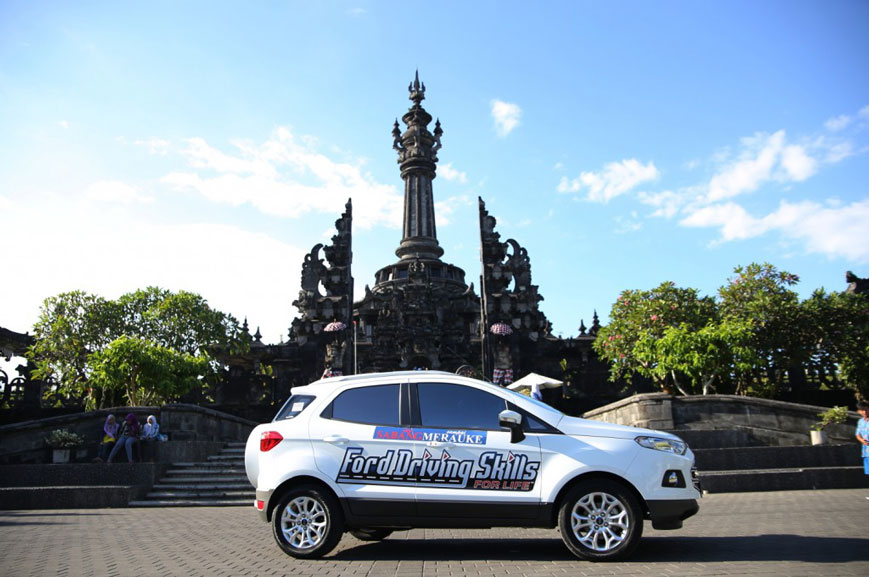 "Ford Driving Skills For Life"
The training sessions include both theory and hands-on sessions, covering tips to anticipate road conditions, avoid speeding, properly maintain a vehicle for optimal fuel economy, the use of safety belts, avoid distractions while driving and maintain a safe distance from other vehicles. It was important that traffic police were present, as they would be the role models in society on a daily basis.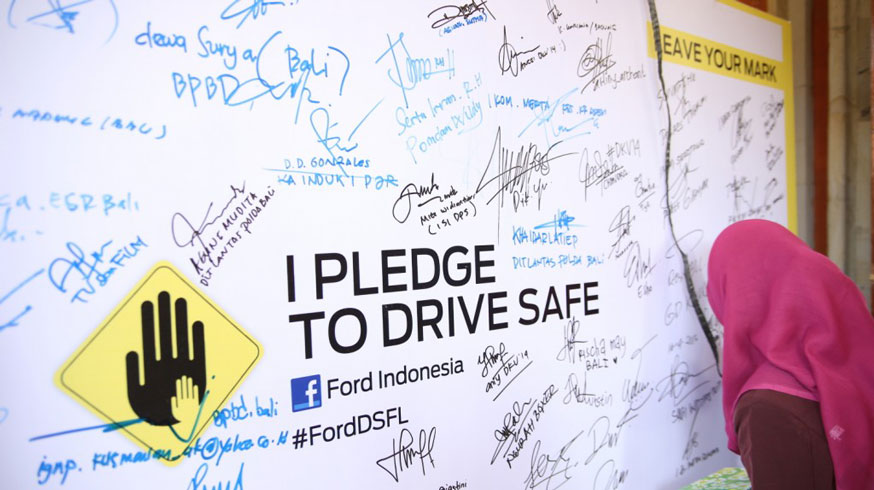 "Pledging to Drive Safe in Bali"
Since it's launch in Indonesia in 2008, more than 10,000 licensed drivers have participated in DSFL training sessions, including employees and various businesses and companies. With such programs being run in Bali, it is with great hope that the roads on the island will be safer for all.