From April 1012, 2014, fitness enthusiasts on the island worked up a sweat to raise money for a great cause, the Bali Sports Foundation.
Primafit, Indonesia's leading distributor of world-class health and fitness equipment collaborates with the sports and fitness enthusiasts of Bali for the event "Fit for Charity". Dozens of participants descended upon the Bali Primafit store on Sunset Road to use their fitness for philanthropic purposes!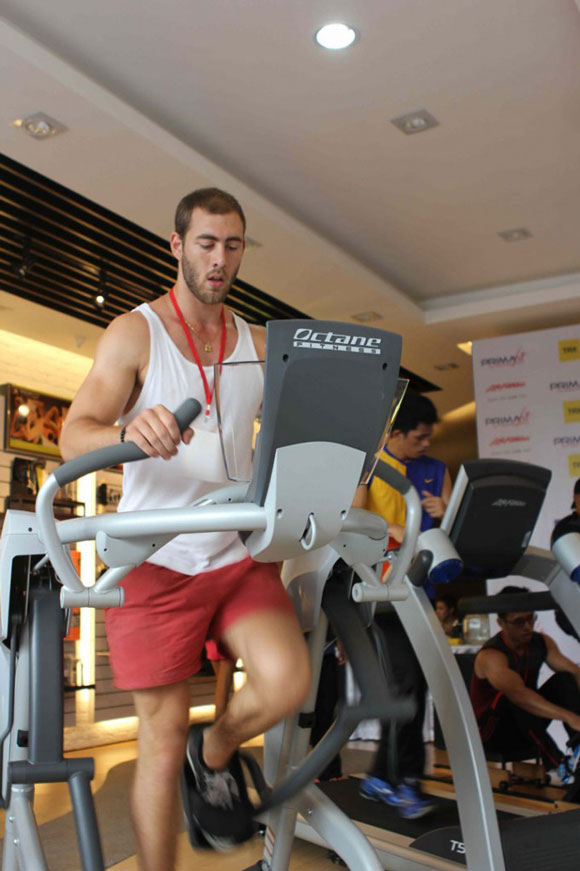 "Fit for Charity participant working up the donations"
Using a number of different cardio-machines, from treadmills to rowing machines, the participants earned kilometers; each 1 (one) kilometer earned by the participants were matched or converted into Rp25,000 by PrimaFit. On the day, participants competed individually or as a team for most kilometers; more than 3 participants earned 100 kilometers each during the event. A total of 1,237 kilometers were earned by all participants, which also include PrimaFit employees, which totaled Rp. 30,9325,000. In addition to the mileage and donation earned by the participants, PrimaFit also donated a further Rp19,075,000 to make a grand total of Rp50,000,000 in cash donation for disabled athletes under the programs of Bali Sports Foundation.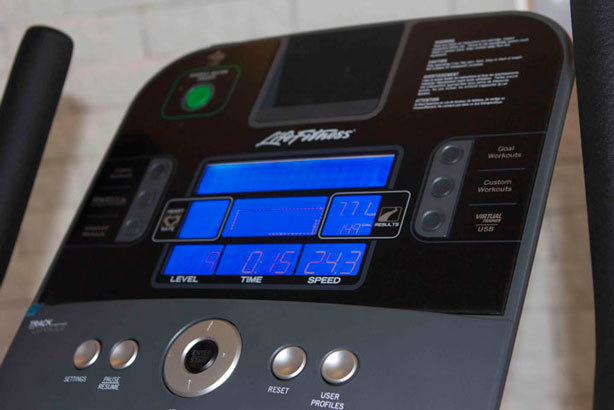 "Turning kilometres into Rupiah"
"Fit for Charity is part of our community engagement program that was designed to get maximum collaboration with the fitness enthusiasts in Bali for a good cause. The idea is to run, bike, row and contribute collectively so that there can be more awareness of the cause and also raise more funds. The proceeds will benefit the disabled athletes under the Bali Sports Foundation" said Michael Supit, Marketing Communications Manager of PrimaFit. He also hopes that this activity can also be conducted in other PrimaFit showrooms in other cities.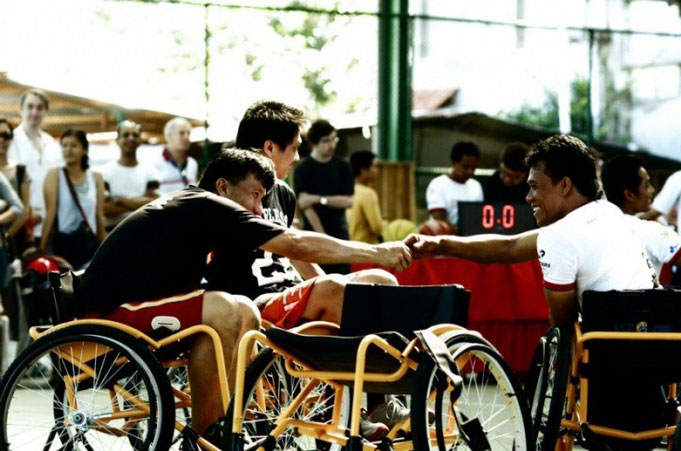 "Children of the Bali Sport Foundation"
Bali Sports Foundation (Yayasan Damai Olahraga Bali) is a registered Indonesian Charity governed by a Board of Trustees. It was founded in 2009 by Rodney Holt, an ex-international sportsman, to provide local disadvantaged youth opportunities they may not have had to experience and participate in sports programs. His firm belief is that sports can change the world for the better and through sport, children not only live a healthy lifestyle but develop confidence and discipline that will be of benefit for their entire life
Primafit Bali
Sunset Road # 29 B, Seminyak
0361 784 9122
bali@primafit.co.id
Bali Sports Foundation
www.balisports.com