Japanese dining is heavily influenced by its seasons; as the climate changes, so does the landscape and therefore the produce. So, what ends up on the table of a typical Japanese household is a representation of what the land is offering at that time. It's a unique part of the culinary culture from where Shiki gets it's name. Meaning 'four seasons', Shiki Japanese Restaurant in Hilton Bali Resort brings authentic Japanese dining to the island.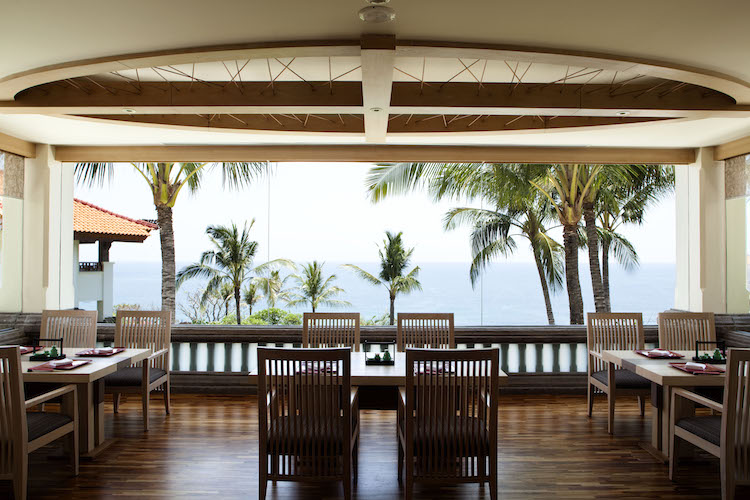 Found on the lobby level of the Hilton Bali in Nusa Dua, Shiki sits high above the cliffs that cascade down to the white sand shores, overlooking an expansive view of the Indian Ocean. Whilst the scene set is a truly idyllic Balinese landscape, what the restaurant offers is by all means authentically Japanese.
As many Japanese food aficionados will know, the country's cuisine varies vastly; Shiki doesn't limit itself to just one type. The restaurant features a teppanyaki counter, nabemono tables, sushi and sashimi bars, so those looking for the full range of Japanese bites will know where to find it.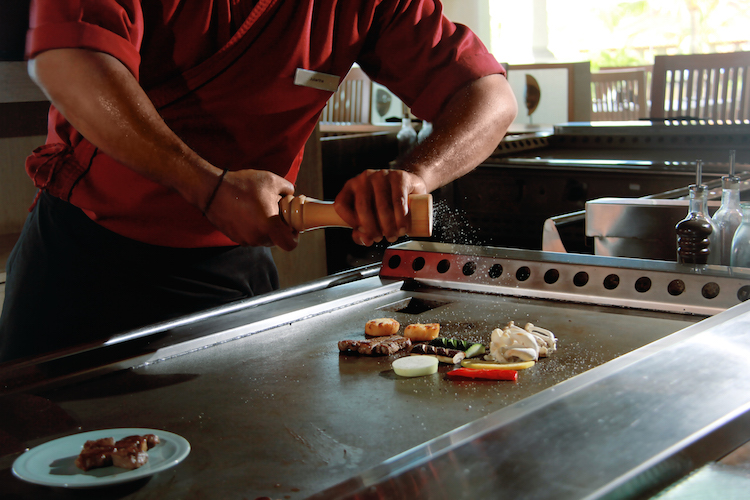 In Japan, the seasonal delights gives diners something to look forward to. Furthermore, it means that they can truly savour the flavours of that given time. In Spring, the chirashi sushi takes the lime light, fresh and colourful bowls that represent the blooming flowers, like the cherry blossom; in the Summer heat, cold noodles are served, called somen, as well as the favourite unagi Japanese fresh water eel (available until end of July); in Autumn the Akino Tsuki (Autumn salmon) swims its way into the menu (Aug-Oct); and in Winter people enjoy the warm comforts of hot pots, or nabe.
Of course here in Bali, where the seasons only fluctuate between wet and dry, we are not limited by the changes of climate and produce so Shiki offers the very best of all the Japanese seasons. With its contemporary Japanese interiors that invoke a real sense of zen , it's an experience that even a local Japanese can enjoy and vouch for!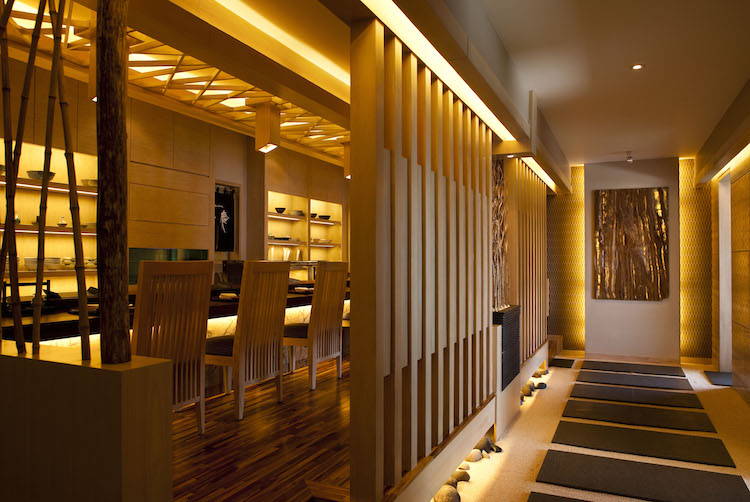 Beyond the everyday offerings at Shiki, they have also launched the first ever Japanese Sunday Brunch! This special offering sees a vast Japanese buffet unfolding in the restaurant, with free flow tea and a choice of one bottle of Japanese Sapporo beer or a sake shooter. Available on Sundays, 11am-3pm. IDR 480,000 nett per person, children under that age of 7 eat for free, with purchase of one adult entry.
Shiki's Teppanyaki Night will fire up any dinner with its live theatrical cooking show performed by the restaurants talented Teppan Chef. Teppanyaki is the ultimate chef's table; watch your food sizzle on the stove as the chef masterfully cooks with an entertaining bout of tricks and skills. This mouthwatering set menu features selection of main dish from a whole lobster, beef sirloin, assorted seafood or chicken accompanied with three kinds of sauce to give different experience in every bite. All comes with appetiser, fresh salad, sautéed vegetable, garlic fried rice, miso soup and sliced fruits. Throughout the month of June to July, guests enjoy complimentary of one hour free flow drink for every order of Teppanyaki set menu dinner.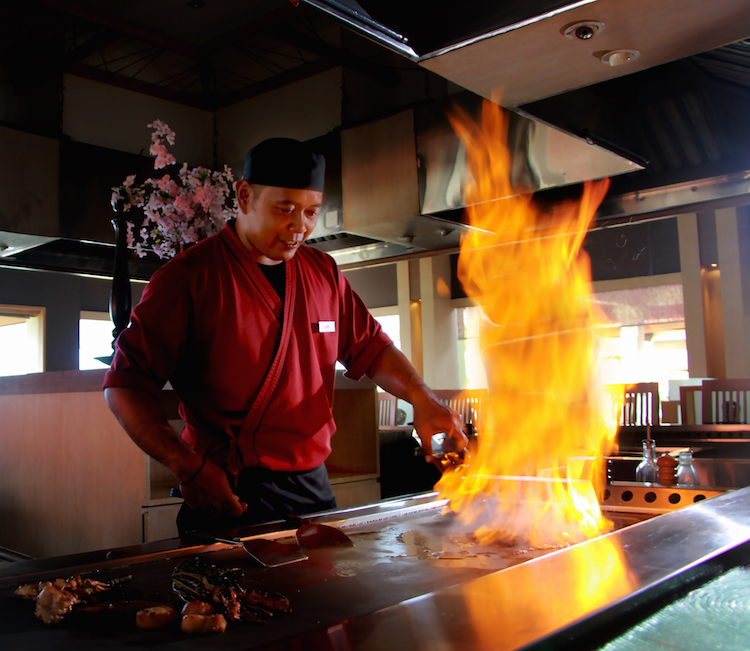 Shiki Japanese Restaurant is open everyday for lunch and dinner, Monday- Saturday (11am-3pm and 5pm-11pm) and on Sundays (11am-3pm brunch, 5pm-11pm buffet). 
Shiki Japanese Restaurant at Hilton Bali Resort
Jalan Raya Nusa Dua Selatan, Nusa Dua, Bali 80363
+62 361 – 773 377
hiltonbali.info@hilton.com / website