Eid al-Fitr, otherwise known as Idul Fitri or Lebaran here in Indonesia, is the biggest holiday of the Muslim calendar and is certainly celebrated as such. During this time, celebrations centre around 3 main things here in Indonesia: family, feasts and forgiveness. Whilst the majority of Bali are certainly Hindu, among the population many local Muslims or immigrated Muslims will definitely be celebrating Lebaran in Bali.
Typically, Lebaran sees families 'mudik', or return to their homeland or original village. After a large exodus all over the country, extended families will gather to spend time together. One tradition that takes place that is unique to Indonesia is 'sungkem', or the asking for forgiveness from elders, parents and friends.
But what about the food?
Of course, the part that many people look forward to is the large, family feasts that take place – mother's gather together in the kitchen to create a meal of epic proportions. So what goes into a typical Eid Feast here in Indonesia? The most iconic element is ketupat. This is a simple sticky rice cake, but it is symbolic of forgiveness; cooked in pockets of criss-crossing palm leaves (which symbolise sins and mistakes) whilst the white rice cake inside is the symbol of purity. Of course, outside of its symbolism, the sticky rice cake is the perfect accompaniment to the rich, saucy curry like dishes served during Lebaran, as it absorbs all the flavours for a tasty bite.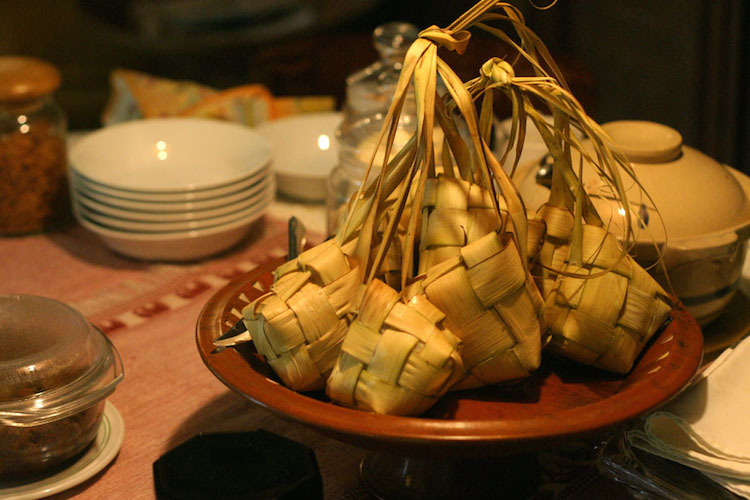 Around Indonesia dishes surely vary, the same goes during Lebaran. But there are some typical dishes it seems everyone in the archipelago want to indulge in during this time. The first is Opor Ayam, a coconut milk based white chicken curry from Java. The chicken seeps in the flavours of light roots, herbs and spices as it braises in the broth, with a mild, almost creamy sauce.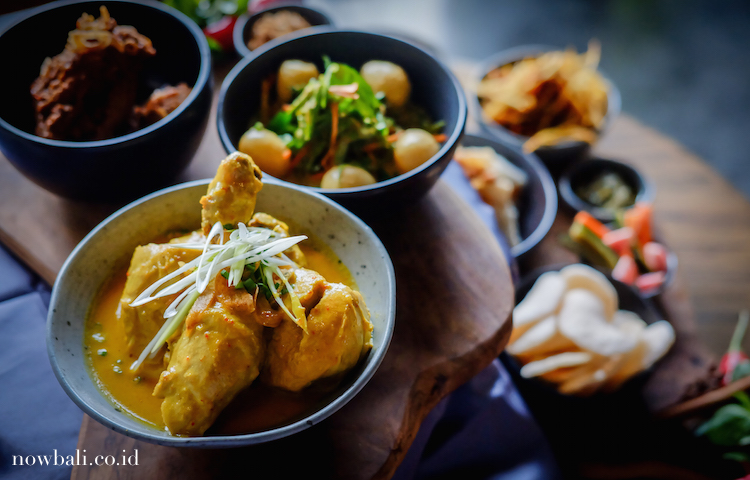 Second to that is Rendang Daging Sapi, a strong and rich beef dish originating from Padang, Sumatra. A slightly drier curry, rendang is a dish of patience. Cooked for hours until almost dry, the well-done beef has absorbed all of its surrounding sauce to create a mouthful of spicy deliciousness. Finally, to top it all off is Sambal Goreng Ati, a wok-fried chilli paste made thick with diced liver, red shallots, red and green chilis and some coconut oil. This is for those who want an extra kick to their already rich and fragrant meal.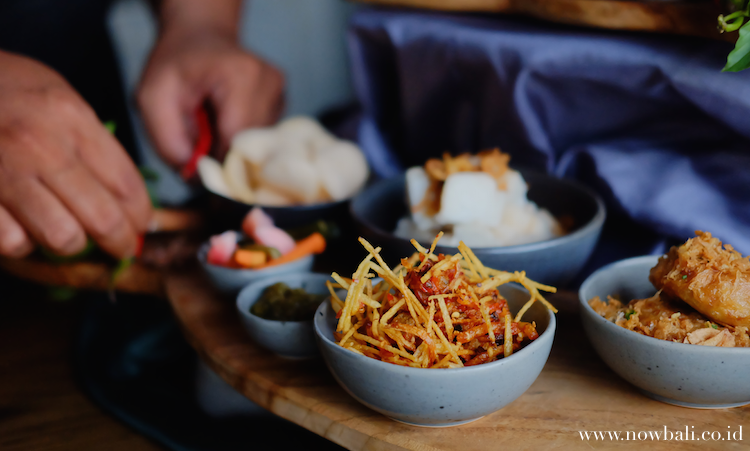 You may think that being in Hindu Bali you won't find such delicacies around – you'd be very wrong! Special for this festive Lebaran season, Moringa Bali has prepared a Lebaran feast of their very own. Sticking mainly to the absolute favourites (with a Moringa twist) the menu features the a creamy Opor Ayam, the rich Rendang Daging Sapi, a Tumis Buncis Santan Telur Puyuh (vegetable dish with coconut-brased green beans and quail egg) and a twist on the sambal goren ati with a Kentang Ati Balado (diver liver, tossed with potato allumette covered in a light chilli paste). Of course, to soak up all the flavours, the sticky ketupat rice.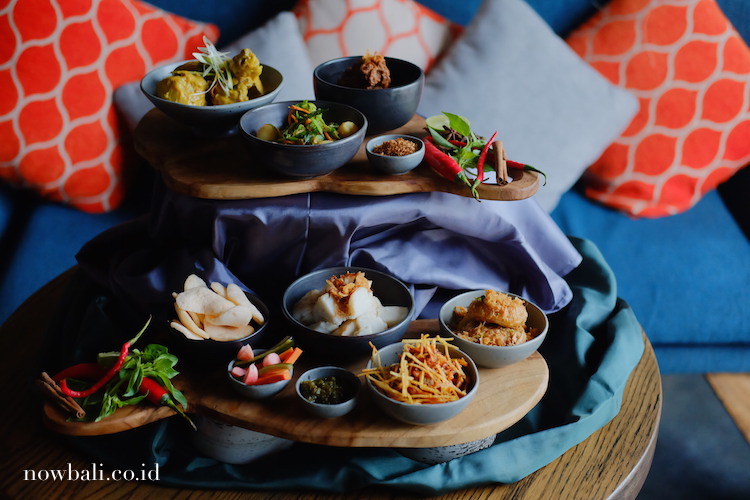 Moringa Bali's Eid Celebration Special is available 25 & 26 June 2017 only, available all day from 9am – 10pm. Packages or spreads of 1 to 3 pax are available, priced at IDR 120,000++/person.
Moringa Eat and Greet
A : Jalan Dewi Sri no.9A, Kuta, Bali
T : +62 819 990 9222
W : www.moringabali.com