Spearheading a new era of agriculture, The Astungkara Way heeds regenerative actions to redefine Bali's farming system— and it all starts from the soil.
The conventional farming practices of over-fertilising and frequent tilling have proven to not only be problematic and counter-productive, but ultimately undermines the nutritional value of the food we consume.
The chemicals initially believed to promote fertility actually degrades the nutrients in the soil, consequently decreasing rather than maximising productivity as well as quality.
Regenerative agriculture looks to redefine our relationship with the soil. With permaculture and holistic management as its roots, this rehabilitative approach to farming fundamentally rethinks the whole system to work in sync with nature. Regeneration aims to restore soil and sequester carbon, whilst reinforcing the food supply chain. By focusing on soil health, we'll take one step forward towards reversing climate change and the betterment of human health.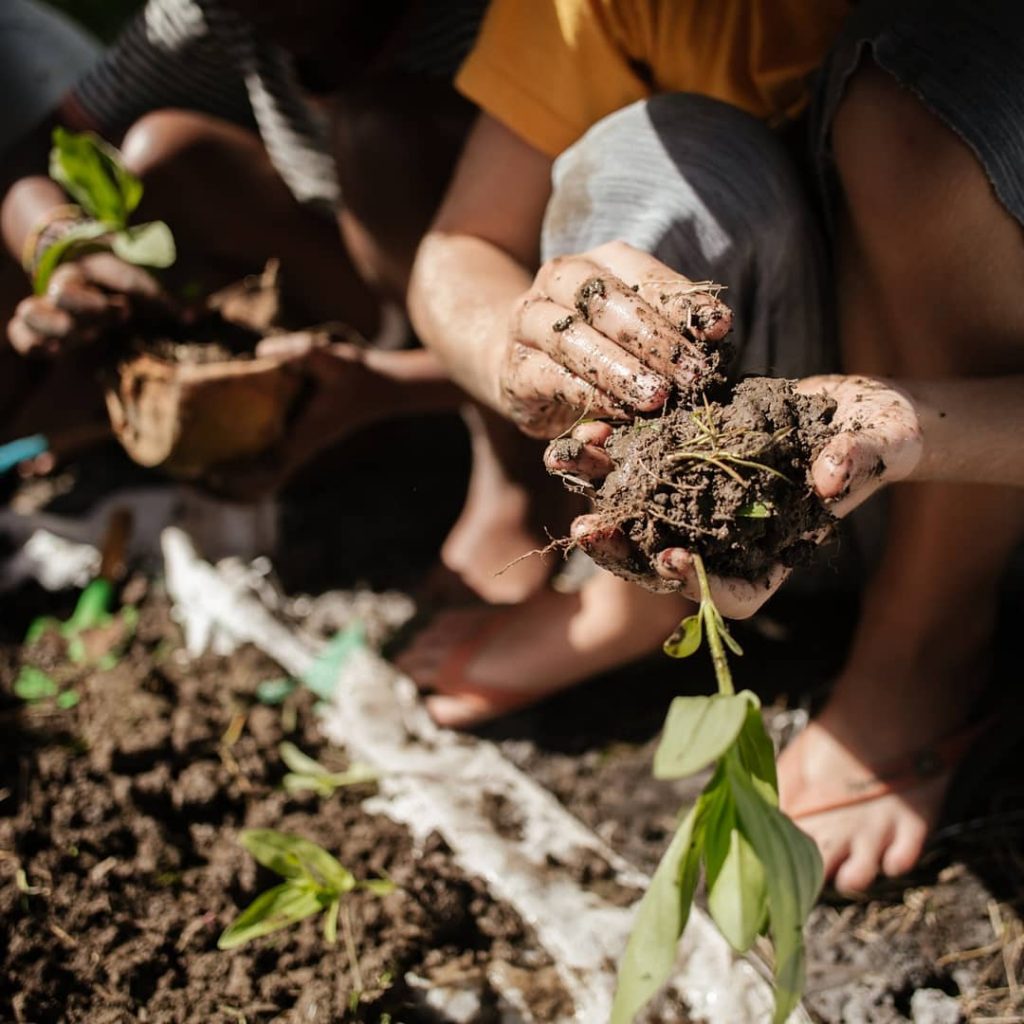 "If we're going to go forward as a species, we need to find a new way; less consumer-driven, less fast and more connected to each other and nature," founder Tim Fijal explains the way, "Astungkara is a Balinese word that you hear people say a lot, it's really beautiful, it expresses their trust and patience." The word is used in several ways, including to give thanks (often to God) and express hope for future outcomes.
The Astungkara Way is a 'localisation movement' based in Abiansemal, a village near Ubud, building healthier soil and ecosystems by reconnecting humans with nature and the source of the food we eat.
This will be their fourth year working with farmers in Sibang Kaja, piloting a more resilient system through regeneration instead of sustainability. Now farmers are seeing they have more control over their fate.
The soil here, where the Astungkara team is based, has been depleted from 50 years of being force-fed fertilisers and pesticides. It evidently gave up and failed itself. During the last rice cycle, one farmer's crop production was as low as 10%, and even then, was deemed unworthy to harvest.
Tim illustrates this as the bukti or evidence of what nature is warning us— we can either eat or not eat.
Given the reality of the world right now, he believes more people are resonating with the need to revive our soil as the way to, among other benefits, improve the quality of food as our sustenance.
Mulching is one way to achieve this. It's a method of creating a protective layer on top of the soil by spreading biomass, helping remove chemicals out of the equation, and incorporating biological matter for the soil to 'heal.'
The Astungkara way of doing so has turned into a series of gratifying efforts, and pedagogic for the kids. They assemble a cornucopia of organic finds sourced around the vicinity, such as coconut husks, rice straws, grass cuttings, and wood chips. They are fostering a worm farm to create castings (an organic form of fertiliser produced from earthworms) to accelerate the re-introduction of microbes to the soil. They brew compost tea for days on end to spray all over the land, again, to drive the growth of healthy biomes. They get down and dirty and collect manure from cows and chickens. They're making their own biochar from carbonised rice husks, bamboo, and wood that they burn in a low oxygen environment in high heat, which serves to hold the combined nutrients in the soil. They find working with biochar to be especially vital in the rainy season to ensure all efforts stay intact and not filtrated by the water. Everything is then spread into the soil, before they mulch away.
Through the movement, farmers are also starting to realise that the market is available and have gradually transitioned away from chemical fertilisers to earn higher income. As for future farmers, this paves a better way for the younger generation to hold a future in the field, understanding that a job in air conditioned offices isn't the sole definition of success.
Having come across John Hardy's 2010 TED Talk, Tim made a life-changing move to Bali, derived from an emotional pull and curiosity to live by the natural periodicity of the island's rice cycle. He then became a part of John Hardy's 'Green School dream' for nine years before venturing out to the paddy fields. He initiated the Kul Kul Connection to create a bridge for the international community to find meaningful ways to engage with their local counterparts, as "people in the local community are the ones giving us a model on how to live sustainably."
These days, Tim has lived through many rice cycles. From seedling to grain, this growth process of the rice came to be the nucleus of The Astungkara Way. "You don't learn the rice cycle, you live it."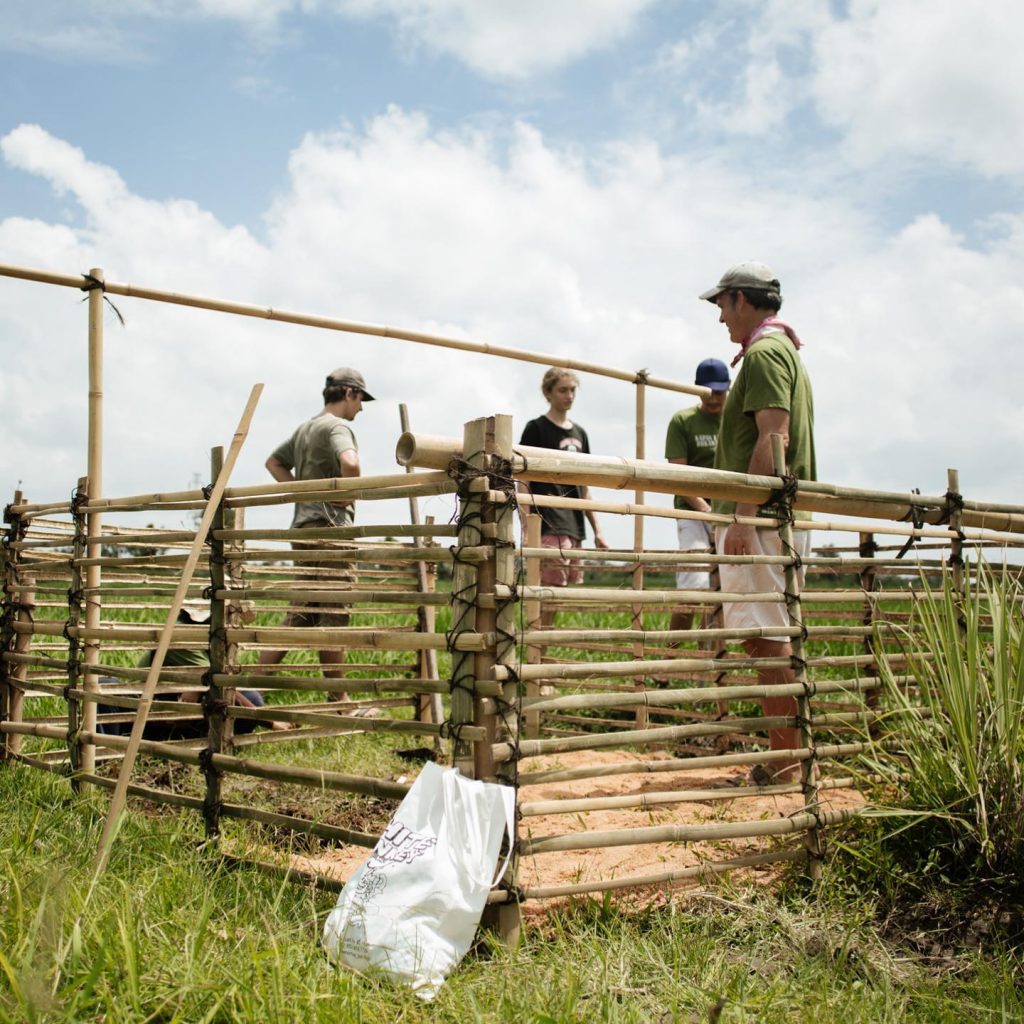 You'll find both children and adults in the paddy fields of Subak Uma Lambing in Sibang Kaja, helping farmers adopt regenerative methods to the rice cycle and showing them the benefits of partnering up with nature.
To help farmers implement regenerative agriculture and reap the rewards, including thriving ecosystems and economic resilience, The Astungkara Way has committed to three core activities.
They offer courses to provide a hands-on, transformative experience for children and adults to support the farmers of Subak Uma Lambing apply natural faming practices.
They're nurturing a network of Regenerative Farming Learning Centres that engages with farmers who are taking regenerative actions to cultivate healthy land and food, whilst fostering traditional knowledge and self-reliant communities together.
And they are strengthening this network by building a coast-to-coast pilgrimage in Bali called the Astungkara Trail, which is set to commence in April or May of this year.
"What's missing about international people living in Bali, like expats anywhere, they don't know how to connect locally," and these courses provide the opportunity to do so.
"People are genuinely touched when they see the reality of farmers, how beautiful their lifestyle is, and how simply they live but work really hard." Tim hopes to uncover this side of Bali through the rice cycle and expose international learners to different types of regenerative farming actions in the community garden and through agroforestry.
Born in August 2020 during a pandemic-stricken summer, The Astungkara Way moves forward with gratitudes abound, as the movement found a silver-lining amidst of it all.
"If it were not for COVID, we would have a much wider audience to sell our courses. But surprisingly, the pandemic created a market for us. As some schools are closed, parents are desperate to have their kids not learning online. They're looking for a place like ours where kids can be out in nature and feel like it's normal."
Disconnect to Reconnect, is a course designed for kids and is self-explanatory. It's to pull them away from screens but has developed into lessons pertaining to agri-entrepreneurialism. The one and a half hectares of thriving fields you see today in Subak Uma Lambing can be credited to the hands and seeds of the Green School kids they planted when the movement first began.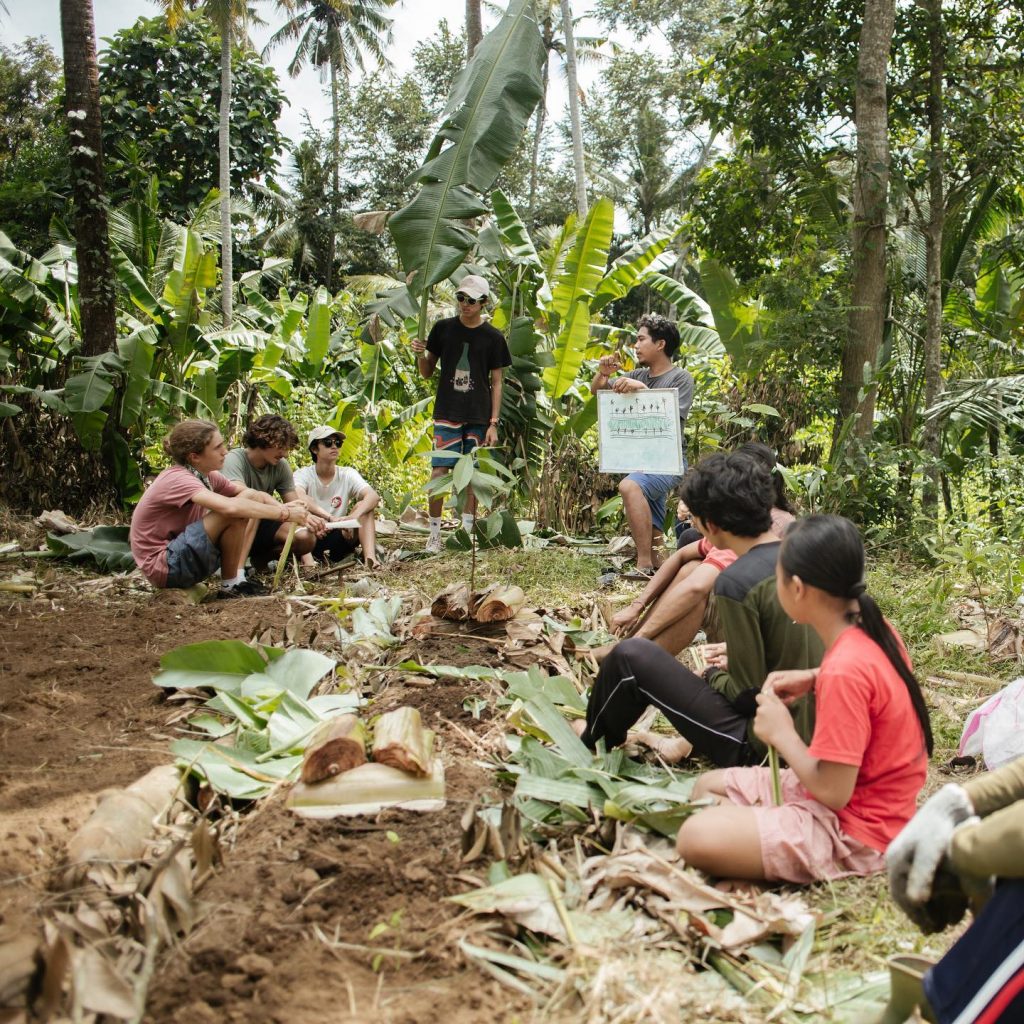 The team achieved a milestone in December 2020, when the Astungkara Trail has officially been walked. Tim was inspired by the pilgrimages in Spain and Japan and decided to make one of his own, and perhaps, inject some sentiments of regenerative travel or tourism to visitors of Bali.
"I think the vast majority maybe even almost all of us that come here, we do more harm than good."
"What I envisage is that people walking this trail, be they international or local, that they're building those connections and communities that are taking regenerative actions and those actions are gonna get stronger and stronger the more people walk on them. It's less about making money from the trail and more about creating a neural network with our neurones, the more times you do something the neurones flash and the neural network gets stronger."
Not a lot of people will become pilgrims and disrupt the beautiful way of life that the local farmers have here, but by walking the trail, they would have interactions with local farmers and be here in Bali as international people in a way that will bring good instead of harm.
"So my ultimate goal is to find people to come here and really reinforce the good things that are happening in Bali by being here; protect the agricultural area, support the farmers, elevate their status, so people will come to appreciate more, not just important but essential, work that they're doing and be inspired to take that and bring it back home and do the same thing where they came from."
From the south coast of Pererenan to Seririt in northern Bali, with a total of 120 kilometres and 5 stops, Tim lets a sigh of relief as he can finally say he has walked coast-to-coast. Now, he invites others to experience this enlightening and exciting journey through nature.
Learn more about their courses, the coast-to-coast trail, and how to join via astungkaraway.com or follow their regenerative journey on Instagram (@astungkaraway).