You can be forgiven for not recognising the name because this is the first of its kind to arrive in Indonesia. The Andaz brand of luxury lifestyle hotels, under the Hyatt umbrella, is already established in 22 other curated locations around the world with its signature concept of weaving the sights, sounds and tastes of each property's surroundings for a distinctively local experience. The idea is to give thoughtful, unscripted service tailored for top-level travellers enabling guests to go beyond the familiar and satiate their curiosity by immersing them in the spirit of the surrounding culture.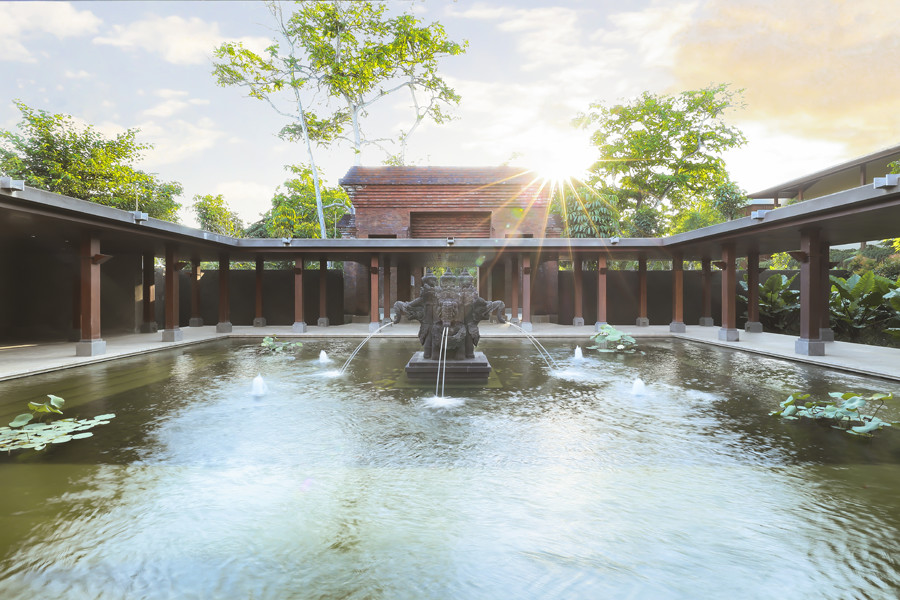 Andaz Bali invites guests to experience the unique Indonesian island through the eyes of locals. The beachfront resort has been conceived as a modern Balinese village, weaving traditional and contemporary elements of the island. Located in Sanur, one of Bali's original tourist destinations known for its old-world charm, beaches and spectacular sunrises, the 149-room beachfront resort will offer five restaurants and three swimming pools as well as shared wellness facilities with the adjacent Hyatt Regency Bali.
A seaside town known for its sunrise and beaches, Sanur has attracted individuals who celebrate their personal style, from David Bowie and Mick Jagger to Yoko Ono. The latest addition to Sanur's five-star hotel range, Andaz Bali will highlight the charms of Sanur and Bali through its design, architecture and guest experiences.
Andaz means 'personal style' in Hindi, so each of the now 23 Andaz properties in the world, including Bali, carries its own signature inspired by the neighbourhood, from locally inspired scents, unique dishes and drinks to eclectic art displays. So Andaz Bali does a modern take on the village of Sanur, thoughtfully weaving the traditional elements with contemporary touches.
The rooms, suites and villas are spread in low-rise clusters with a hidden courtyard and ponds. A village square doubles as a communal space where guests can mingle with local creative thinkers. There are five dynamic dining venues to choose from, where the chefs will be cooking classic favourites while adding a new twist.
In keeping with the traditional Balinese village feel, architect Martin Palleros worked with materials naturally used and found in the area such as red bricks and woven bamboo. The Bangkok-based architect spent a decade understanding and researching Balinese architecture and culture, spending time in noted temples and villages around Bali from Batuan and Batubulan to Penglipuran."Andaz Bali will be the only resort on the island which offers a village scene in a modern setting built on the existing mature landscape, offering an intriguing guest experience," said Palleros.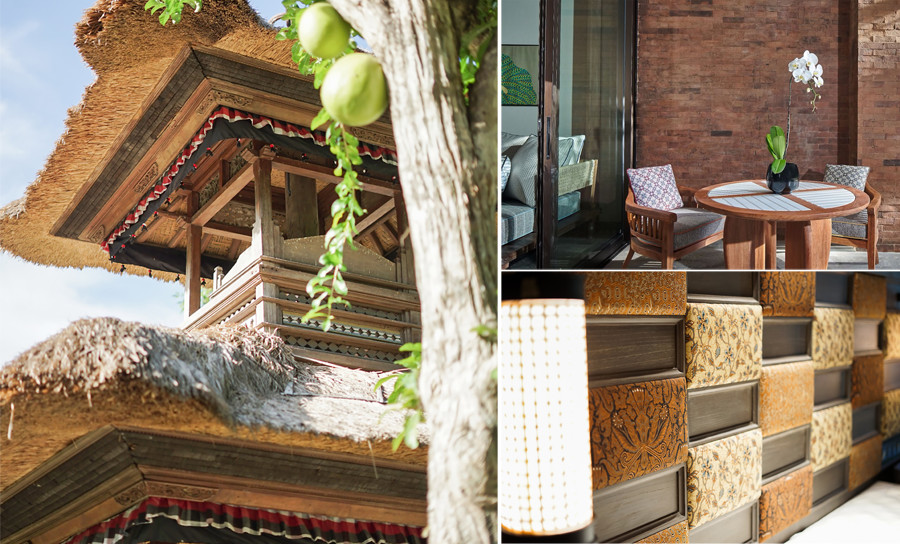 For the interior design company SPIN Design Tokyo, the abundance of natural materials in Indonesia allows them to introduce local materials in unique ways. "Instead of working with marble from abroad, we choose to highlight the uniqueness of marble from Bandung, with its signature light brown zig-zag pattern and irregular white spots," said Akari Ito, founder of SPIN Design.
Furthermore, Mr. Ito and his team are keen to showcase new ways of using traditional materials. Pandan leaves, typically used for mats and baskets, are used in drawer panels. Batik, traditionally used in clothing, is featured in bed headboards.

Artworks are carefully selected to represent the old and new of Bali, from a traditional Men Brayut statue (a character from Balinese folklore with 18 children) to a modern-style mirror representing tamiang (a symbol of protection in Balinese). The artworks are handpicked by Mr. Palleros and Mr. Ito and feature a combination of works from local and international artists such as Wayan Witana, Davina Stephens and Kawamura Kohey.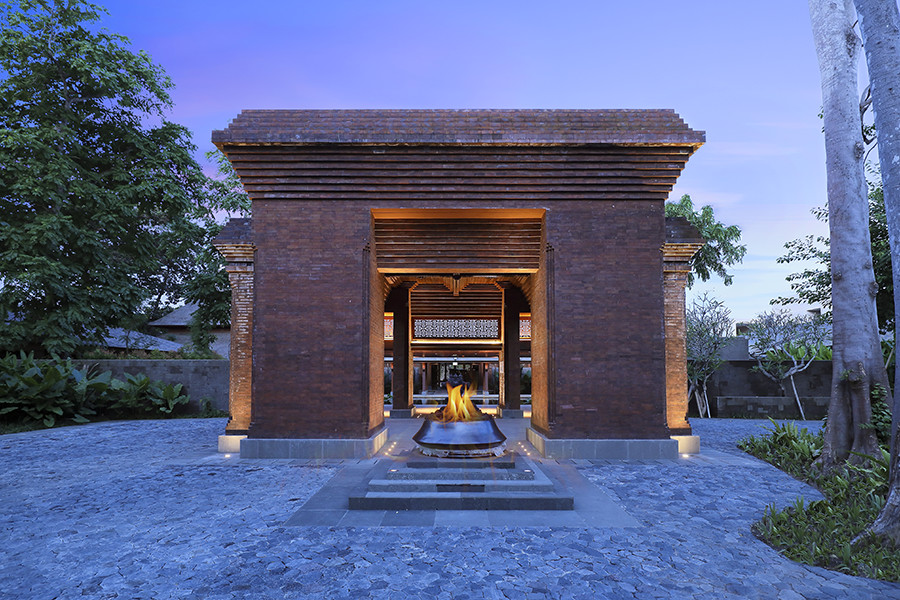 Andaz Bali is accepting reservations for stays starting 1 April 2021. For more information go to andazbali.com.

Andaz Bali
Jalan Danau Tamblingan 89a, Sanur, Bali
+62 361 320 1234
andazbali.com