A decade and a half has passed since KU DE TA first announced its arrival back in 2000, but the legacy of one of Asia's most distinctive lifestyle icons continues to grow.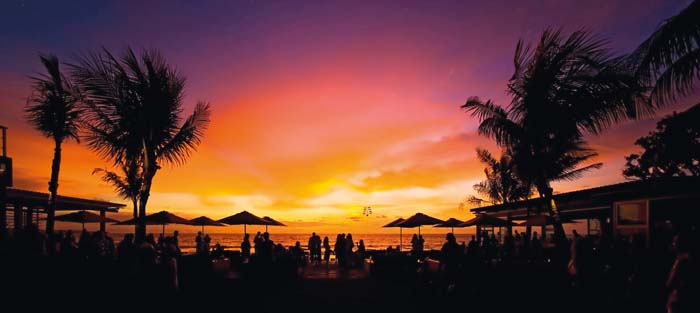 The uniquely gracious and hospitable spirit of the Balinese, and the stunning world-class Seminyak beachfront location (especially during sunset) of the venue are at the very foundation of what makes KU DE TA so magical.
But it's the reputation KU DE TA has fostered – inimitable fine dining, attentive service, and the roster of international performers that consider the place a tropical home-away-from-home – that maintains the vibe and popularity of one of Bali's most revered lifestyle icons.
Ku De Ta
Jalan Kayu Aya No.9, Seminyak
Phone: 0361 73 6969