The John Hardy Boutique and Gallery at Seminyak once again brings one of Indonesia's unique artisanal brands to the fore. 'GIFTS' by Threadapeutic is on display throughout the venue from 2 February to 30 April, as part of John Hardy's regular exhibition programme aimed at showcasing refined local artisanship.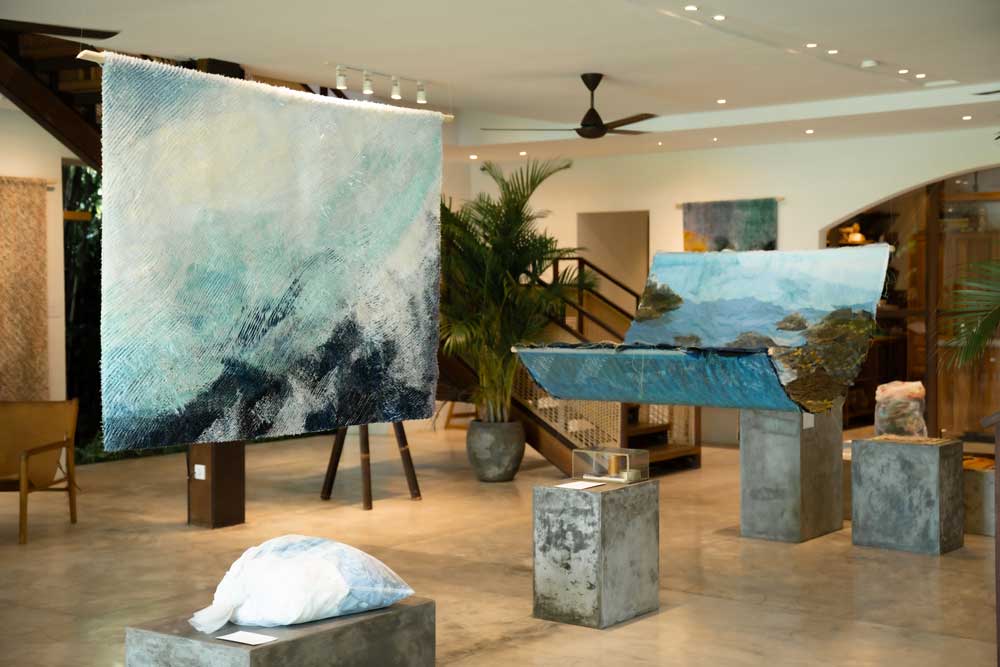 Threadapeutic (threadapeutic.com) is a team of textile artisans that transform fabric waste into beautiful new textiles, giving new life to discarded and unwanted materials. Their signature technique was born from a "mistake". After accidentally underselling a local fashion designer's tapestry as a tablecloth, founder Hana Surya had to learn the fabric manipulation technique Faux Chenille to remake it.
This sparked a new passion, where she and her team spent the next eight years mastering and pushing the limits of this technique, giving rise to the rich textures and colour-play characteristic of Threadapeutic's textiles today. The transformed Threadapeutic textiles are used as vibrant decorative tapestry, to create fashion accessories, furniture upholstery and more — all from waste offcuts donated from small to large garment manufactures in Indonesia. Their work has been shown in Paris, Tokyo, and Jakarta. 100% of profits go to good living wages for their artisans and training other local artisans to make upcycled products of exceptional quality.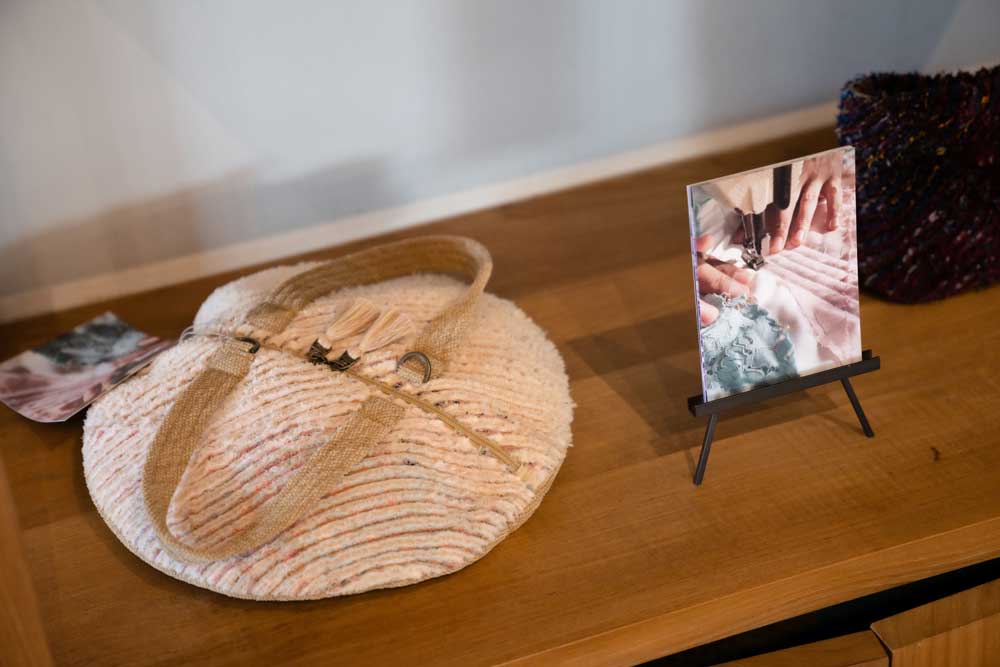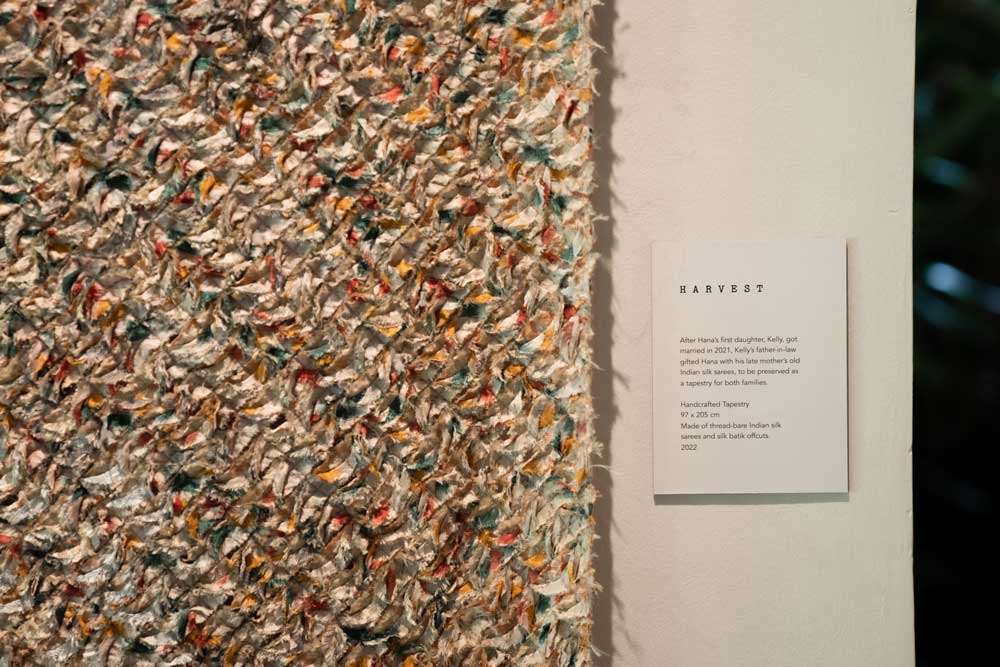 This exhibition, GIFTS, showcases the beautiful product and its process, displayed as Hana's journey from 'housewife' to textile art studio founder; Threadapeutic gave her a new lease on life. John Hardy, who share the same values in sustainability and handmade craftsmanship in their jewellery production, hopes this exhibition will inspire viewers to appreciate quality over quantity, people over machines, and environmental awareness in the art and fashion industry. The Boutique and Gallery at Seminyak is open daily from 11am to 7pm, fabric workshops with Threadapeutic will be held during the exhibition period; contact John Hardy Bali to find out more.
Jl. Raya Petitenget, Kerobokan Kelod
+62 811 381 18003 | seminyak@johnhardy.com
Follow @johnhardybali on Instagram
johnhardy.com