Ready to dine on some very fine swine or sink your teeth into mouthwatering meats? Here's a place for you – a restaurant now described as "a rousing and scrumptious spot to eat and get wild in," Hog Wild in Bali.
Hog Wild in Bali is a no-nonsense restaurant serving up some of the best barbecues on the island. From their famous full-rack pork ribs and beef ribs (with a secret sauce), to their beef shish kebab (Australian, 100-day grain-fed) to a whole babi guling (Balinese suckling pig), Hog Wild in Bali makes everything so fresh some people will swear their grandma was in the kitchen!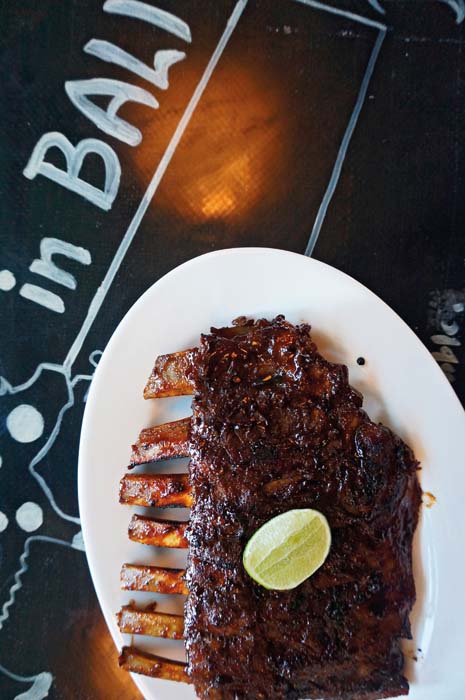 Patrons come from all over to enjoy their food and the ambiance, service, and authentic experience. Pork aficionados, take note: Hog Wild in Bali's pork ribs are wicked (-ly good). There are also quite a few other equally alluring dishes on the menu, such as the Balinese nasi campur babi guling (available on Sundays).
Of course, there's more to Hog Wild in Bali than pork. The restaurant's beef rendang á la padang (available on Fridays) is a yummy treat, and the new, fresh additions to the menu such as green mango salad (seasonal) and prawn salad are refreshing dishes. These satisfying touches carry over to what the restaurant calls the "Wild Drinks".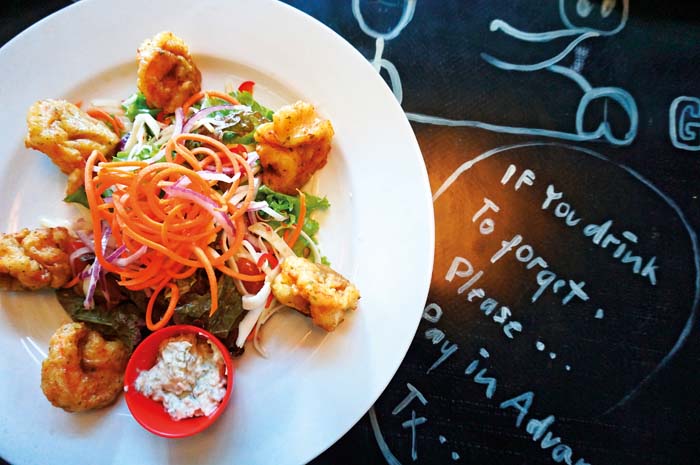 That's right, need something to whet your whistle? In case you're not familiar with the restaurant, here's a heads up: Hog Wild in Bali is famous for their brutal martinis. They're quite strong, indeed, but don't get too intimidated by the martinis. Instead, get intimidated by the servers (not just one server) who serve you your martini order, for they will 'shake, shake, shake' dance and make noise whilst shaking your martini right at your table. If and when you do, then it's time to get up and dance with them and let your hair down! That's how they do it there.
Right next to the restaurant is the only piggy shop in Bali. The shop's oleh oleh (souvenirs), will keep you thinking wild thoughts long after the taste of those brutal martinis have long passed. Pigs, pigs and more pigs rule, but there are also unique and artsy items for the beach, kitchen and home. Sale items are always available.
Hog Wild in Bali
Jalan Batu Belig 41, Kerobokan Kelod
Phone: 0361 847 6722
Written By Namhar Hernanto