The popular grill-focused Char Char Restaurant in Seminyak has brought their fires tableside with a all-new guéridon experience:
While the upstairs area of Char Char is bustling especially on hot, steamy nights, the downstairs is keeping its cool with a more formal approach to dining. Here, things don't get much cooler or quirkier than a 'kitchen' that comes to you.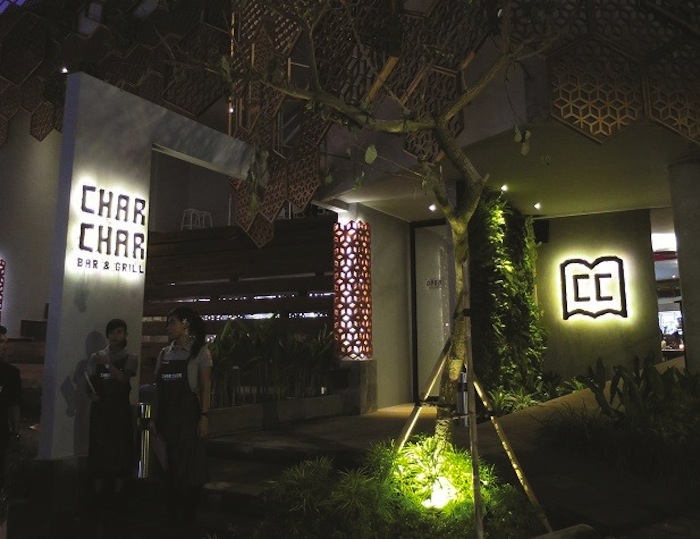 It's pretty hard to miss Char Char Bar & Grill in Seminyak, especially with the restaurant's tiered, amphitheater-like terrace that rolls down from the second floor to street level below and really turns heads. With built-in tables, making it more pleasing to have a cocktail and nibbles, the terrace takes people watching to the next level.
And while the terrace and alfresco dining upstairs are two most popular spots of the restaurant, those in the know will go downstairs to treat themselves to something special. Fancy culinary skills and molecular gastronomy have been the center stage for quite a while now, but at Char Char the time is ripe for the return of tableside service.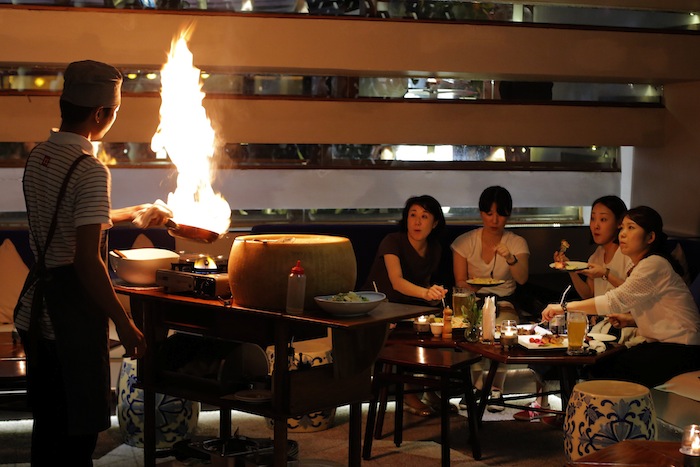 Behind the closed doors of the first floor, Char Char is a throwback to the days when restaurant servers pushed guéridon carts through dining rooms. Bringing a whoosh of excitement, the service is not only introducing a sense of theatre to Char Char dining experience, but also serving some sumptuous guéridon classics such as Caesar Salad, Crêpes Suzette, and Cherries Jubilee.
Diners are treated to a performance in which the restaurant's chefs draw out their kitchen equipments (contained in the carts) and prepare your order right on your tableside. The items on the guéridon menu are certainly good, but on occasions the actions steal the spotlight – you can tell from the patrons' smartphone cameras that are on standby during the 'live cooking show'.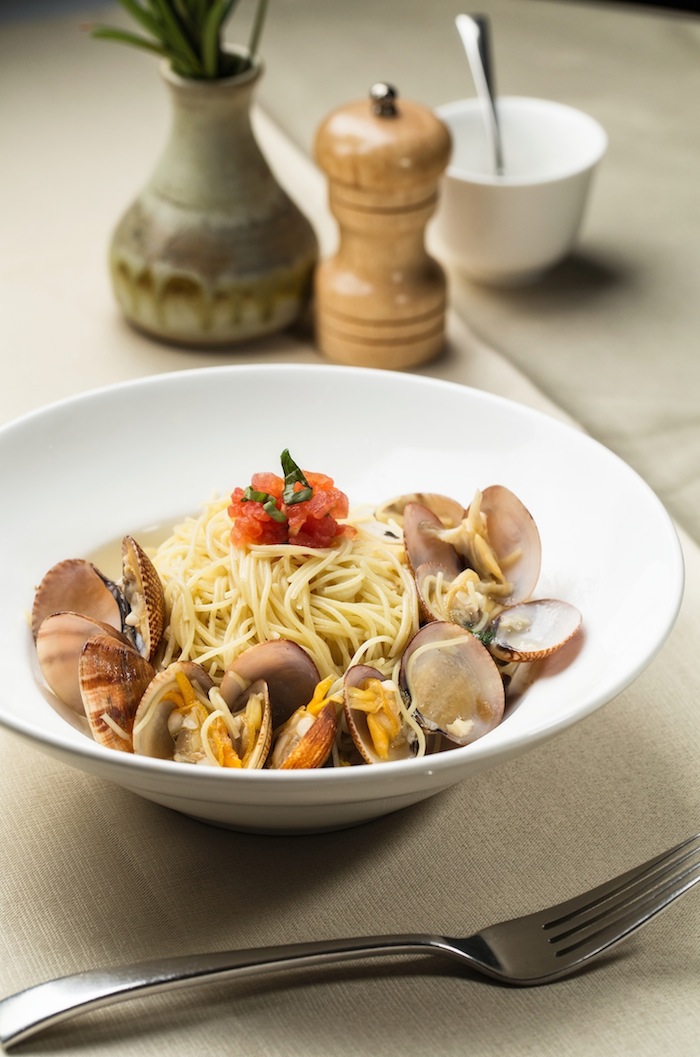 The Spaghetti Alfredo as an example. Your personal chef will take the freshly cooked spaghetti that's still piping hot and dump it into a hollowed out parmesan wheel. The bursting, cheesy flavour of the spaghetti is just wonderful, but observing the simple yet fascinating final steps of your Spaghetti Alfredo is executed openly in the dining room is exciting.
But if you want something a little bit sparky or fiery, then you might want to order the Beef Stroganoff from the guéridon menu; and you might also want to have your camera ready during the pan searing. Of course, other items on the guéridon menu such as Angus Beef Carpaccio, Chicken Ratatouille, Capellini Vongole, and Duck Breast Confit really do not disappoint.
Enjoy the guéridon service, either the set menu (IDR 250,000, three-course) or a la carte, and you'll receive a complementary glass of red/white wine or Prost Beer – this is a steal!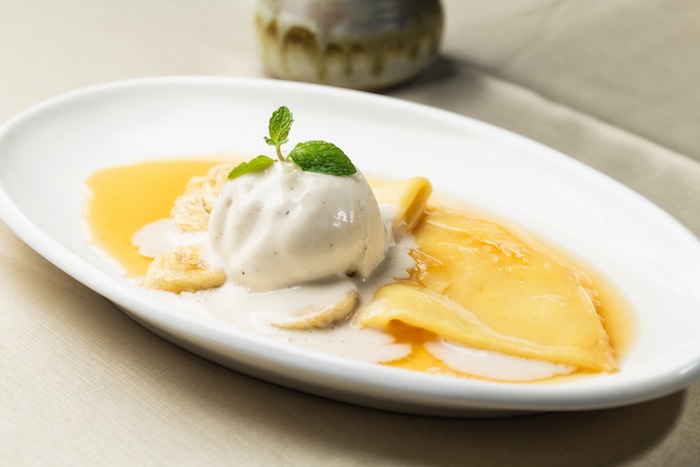 Char Char Bar & Grill
Jalan Kayu Aya (Oberoi), Seminyak
+62 361 738 720
www.balinesia.co.id