It's everyone's favourite time of the year to dress up! Halloween in Bali is filled with huge parties and celebrations – both for families and party-goers — where the island's festive folk dress up, slap on face paint and find the liveliest fiestas around town.

With the island now open and venues back in full-swing, Halloween is going to be a big one again! If you're looking for that best Halloween parties in Bali this 2023, scroll through our list of events listed by area. You'll find both 'Party' and 'Family Friendly' events tagged below.
Uluwatu | Seminyak | Kuta & Legian | Canggu | Ubud | Nusa Dua
---
Celebrating Halloween in Bali
When looking at the listed Halloween parties and events across the island, remember to double-check a few details, because they are not one and the same!
• Check for the actual event date – not all events take place on 31 October 2023, venues may prefer to host a party or celebration in line with the weekend, for example.
• Who is the party for? – importantly, there is a wide range of Halloween events in Bali. You'll find adult-only parties, special dinner celebrations and gatherings made specifically for children. Make sure you're not disappointed by double-checking the event format / terms and conditions etc.
• Is the location appropriate? – Why NOW! Bali has listed events in this format is because location is a very big deciding factor on the island. On nights like Halloween where roads might be busy, its best to double-check travel times and distance from accommodation.
---
Halloween in Uluwatu
Savaya Bali (Party)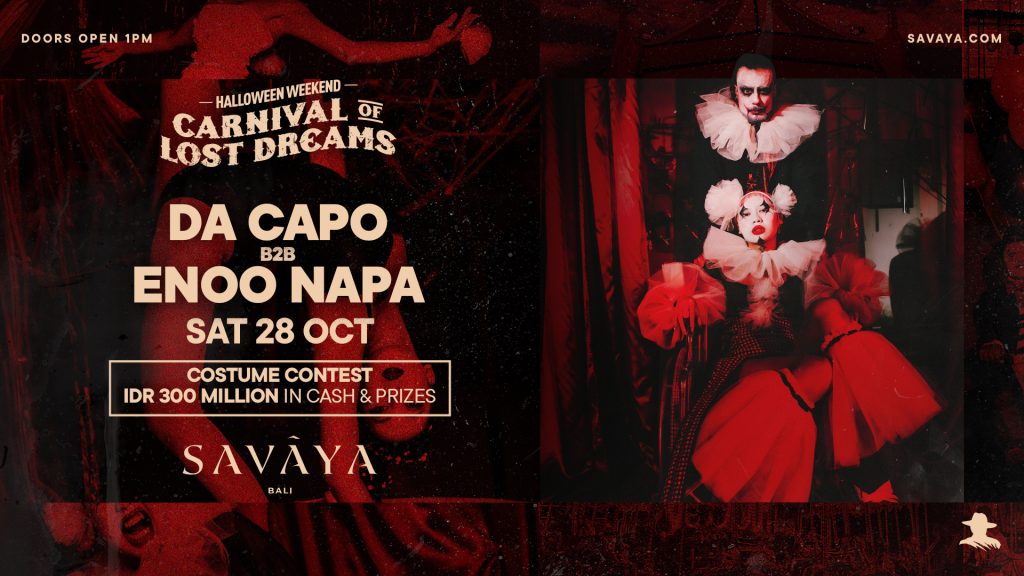 One of Bali's most anticipated Halloween parties will be taking place atop the cliffs of Uluwatu at the famous day club venue, Savaya Bali. Due to popular demand, the iconic destination is bringing their seasonal celebration Carnival of Lost Dreams.
This will be a two-day event, making an epic Halloween Weekend experience. On Saturday, 28 October, get ready to be swept away by the mesmerizing sounds of International Afro-house DJs, Da Capo &
Enoo Napa. On Sunday, 29 October, Odyssey has been invited to take over the decks.
Both days will also feature a Costume Contest with massive winnings for the best-dressed: IDR 300 Million (28 Oct) and IDR 75 Million (29 Oct) in cash and prizes! Different categories of Best Costume are available each day and participants must register to take part.
Saturday: Best Costume, Best Group Costume, Most Unique Costume, Scariest Costume, Sexiest costume.
Sunday: Best Couple Costume, Best Costume.
Have a one-of-a-kind Halloween in Bali at Carnival of Lost Souls.
1pm, Saturday 28 October AND Sunday 29 October 2023. 21+ Years only.
General Admission: Purchase Online
IDR 250.000 admission per day / IDR 400.000 for weekend
𝐑𝐞𝐬𝐞𝐫𝐯𝐚𝐭𝐢𝐨𝐧s: WA: +62 812-3856-9307 | reservations@savayabali.com
Costume Party: Register Here
---
Halloween in Canggu
Café Del Mar (Party)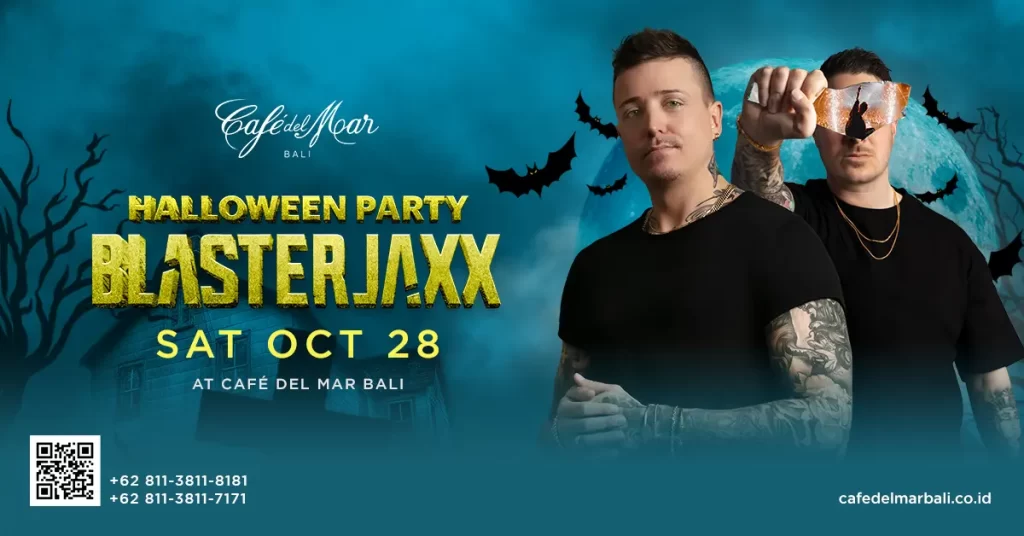 Café del Mar is proud to present 'Evoke the Night,' a Halloween party unlike any other on Saturday October 28th from 8pm to 2am. Step into a world where reality and fantasy collide and let the beats of international sensation BLASTERJAXX captivate you.
This year, the legendary Dutch duo Blasterjaxx will take the stage on Saturday, October 28th! Blasterjaxx has been making waves in the electronic music industry since 2012. They are known around the world for their expressive tunes and infectious beats.
+62 811 3811 8181 | +62 811 3811 7171
cafedelmarbali.co.id/whats-on/
---
Halloween in Seminyak
Motel Mexicola (Party)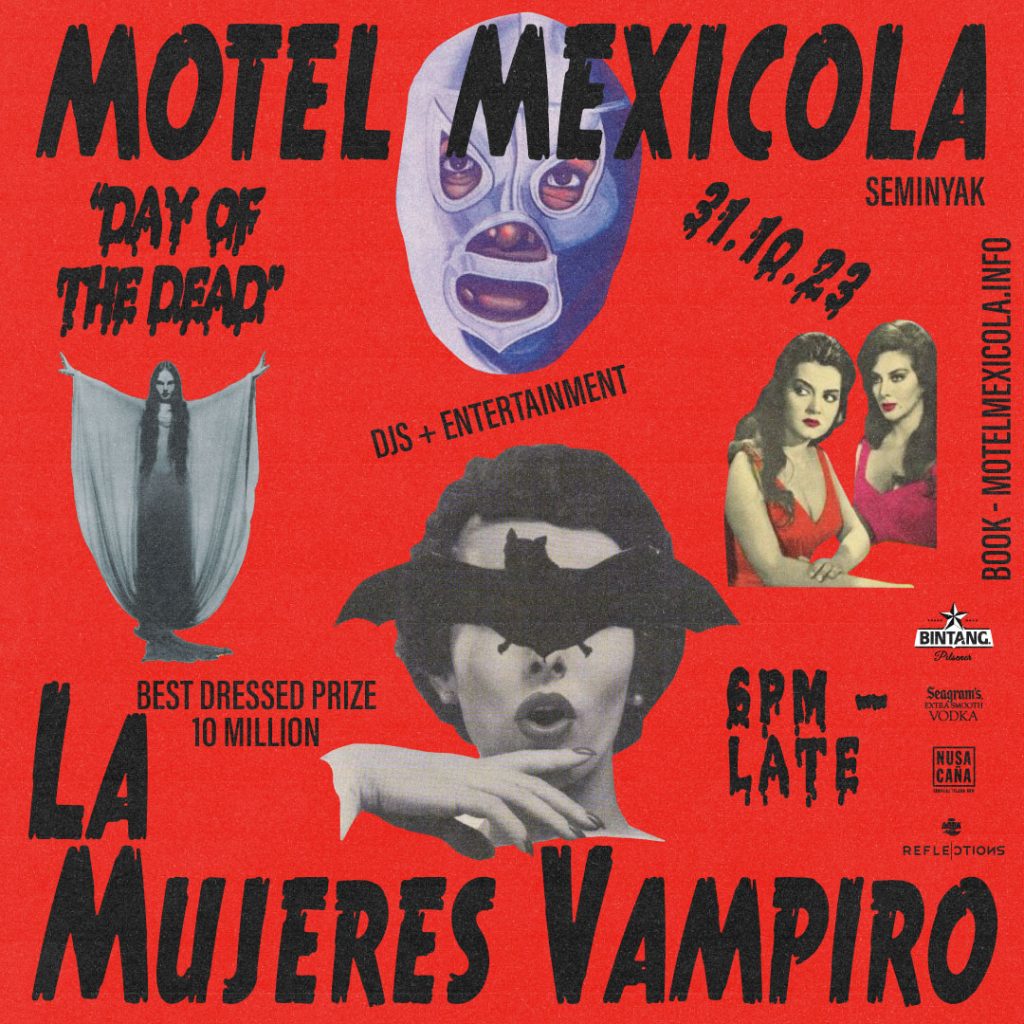 One of the longest standing parties for Halloween in Bali takes place at this eclectic Seminyak destination, Motel Mexicola. Doubling down on their Central American roots, Mexicola's Halloween party takes on the theme of Las Mujeres Vampiro– the Day of the Dead.
Funky and colourful as it is, Motel Mexicola transforms into the centre of fiesta come 31 October, with entertainment, dancers and DJs descending upon the venue for a hell of a party. There is also a Costume Contest with prizes, including 10 million IDR.
6pm-3am on Monday, 31 October 2023.
Booking is recommended: motelmexicola.info/bookings
---
KU DE TA (Family-Friendly)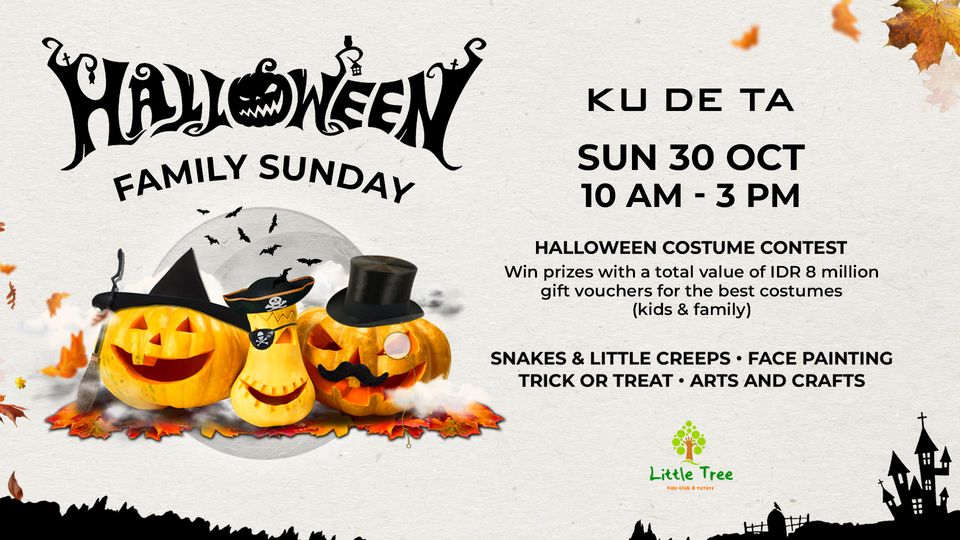 Halloween in Bali is just around the corner and so the iconic beachfront destination, KU DE TA, will be preparing an extra special and extra spooky Halloween Family Sunday on 29 October 2023!
Join this family-friendly beach club for a whole range of fun, Halloween-themed activities, including art and crafts, trick or treating, face painting, meet & greet with Snakes and Little creeper, and other experiences the kids will love. Make sure the little ones dress up for KU DE TA's Halloween costume competition, with prizes for dining vouchers of up to IDR 8 Million. One lucky family who dresses up as the most creative costume will also be awarded with a value of IDR 2 million gift voucher (costume competition submitted via @kudetabali Instagram page).
All the kids participants will do a little catwalk show and the winners will be announced at the end of the event. Categories are: kids age 1-6, kids age 7-12, and family.
10am – 3pm, Sunday 30 October 2023
kudeta.com
---
Halloween in Ubud
No Más (Party)
Prepare for a night of spooktacular fun at No Más Bar's epic Halloween bash on Tuesday, October 31! Immerse yourself in the dark atmosphere and dance the night away to the hauntingly good tunes of a live alternative rock band guaranteed to send shivers down your spine. Not only that, but DJ Zero's live DJ set will keep the party going. Prepare your costumes, summon your spirits, and prepare to party!
Live Band – One Slowkey Band – 8 PM to 11 PM
Live DJ – DJ Zero – 11 PM to 2 AM
TUESDAY, 31 OCTOBER 2023 5:00 PM – For Bookings: +62 812-3973-6243
---
Nusa Dua
Meliā Nusa Dua (Family Friendly)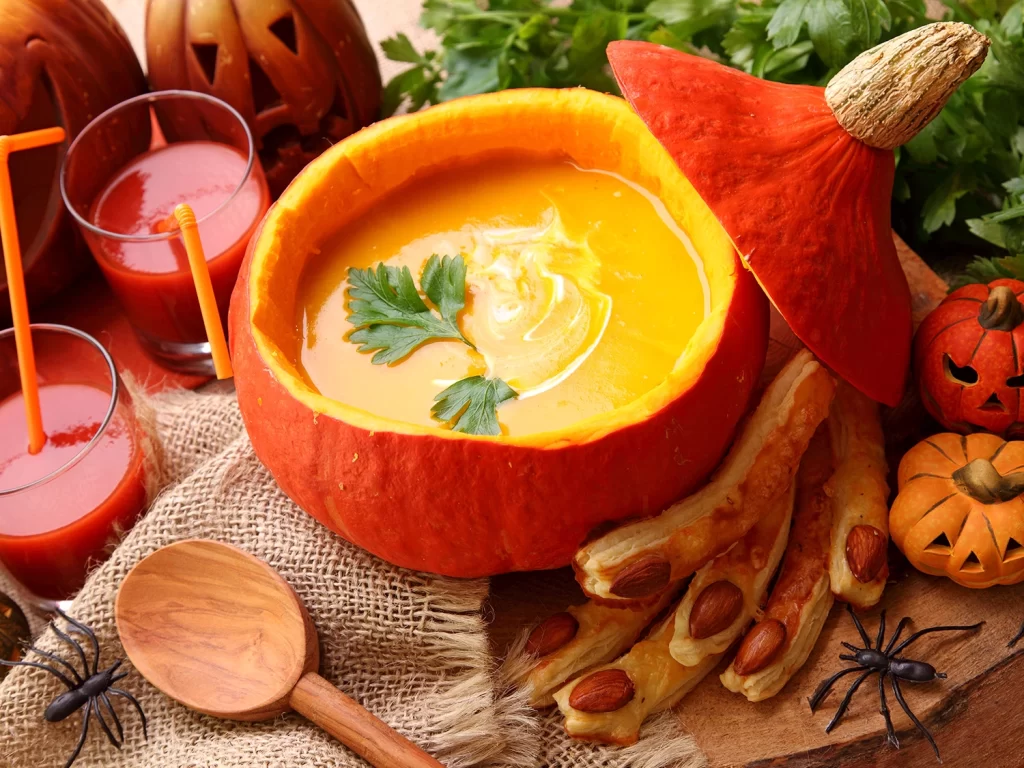 Prepare for Meliá Bali's spooktacular annual events, which include face painting and buffet dinners. Prepare your children's costumes in matching colors, then let them express their creativity through the eerie activities.
Starting on October 31st, there will be a Bounce Castle and Spooky Art and Craft available from 10 AM to 6 PM. It's time to get together at 6PM to watch a movie and roast marshmallows as it gets darker outside. Halloween celebration are priced at Rp400,000/kid for non-guests, while in-house guests are granted free passes.
On October 31, from 6 p.m. to 10.30 p.m., guests and visitors are invited to indulge in a special Halloween buffet dinner at the resort's well-known all-day dining El Patio Restaurant. Naturally, among other dishes, pumpkin creations take center stage. Enjoy the hearty and flavorful Halloween treats prepared by the culinary team at the restaurant for Rp550,000 per person. Share a memorable Halloween celebration with your loved ones.
For more information and reservations, email reservation.meliabali@melia.com or WhatsApp at +62 811 3867 789
---
Halloween in Kuta & Legian
Hard Rock Hotel (Family-Friendly)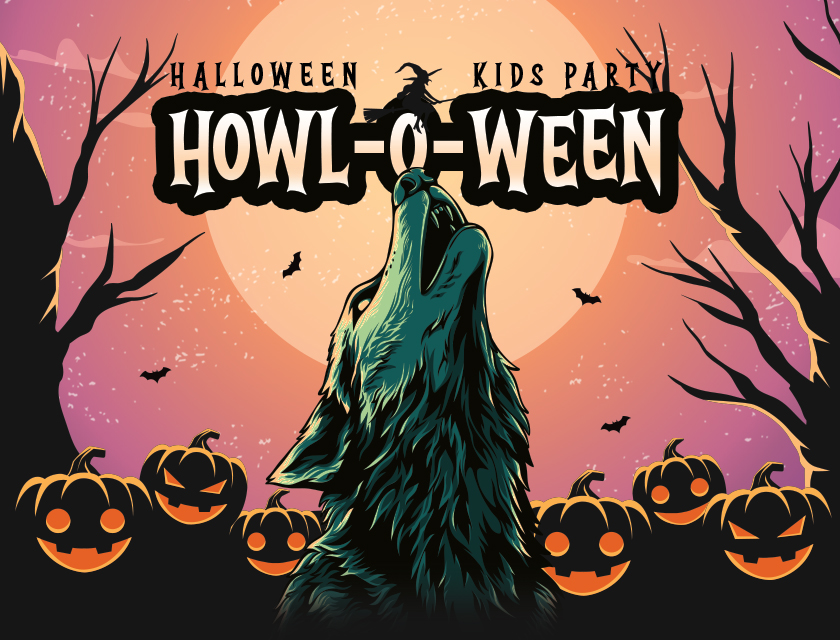 Prepare for a day filled with spooky activities and adventures for kids at the Hard Rock Hotel's unforgettable Howl-o-Ween Party! Join Hard Rock Hotel on Tuesday, October 31 for a spectacular evening featuring a buffet dinner, Halloween kids parade, trick or treat, haunted mansion, and games for IDR 350.000.
Tuesday, October 31, 2023, 9AM to 9PM.
For reservations +62 036 176 1869 or DM @hardrockbali