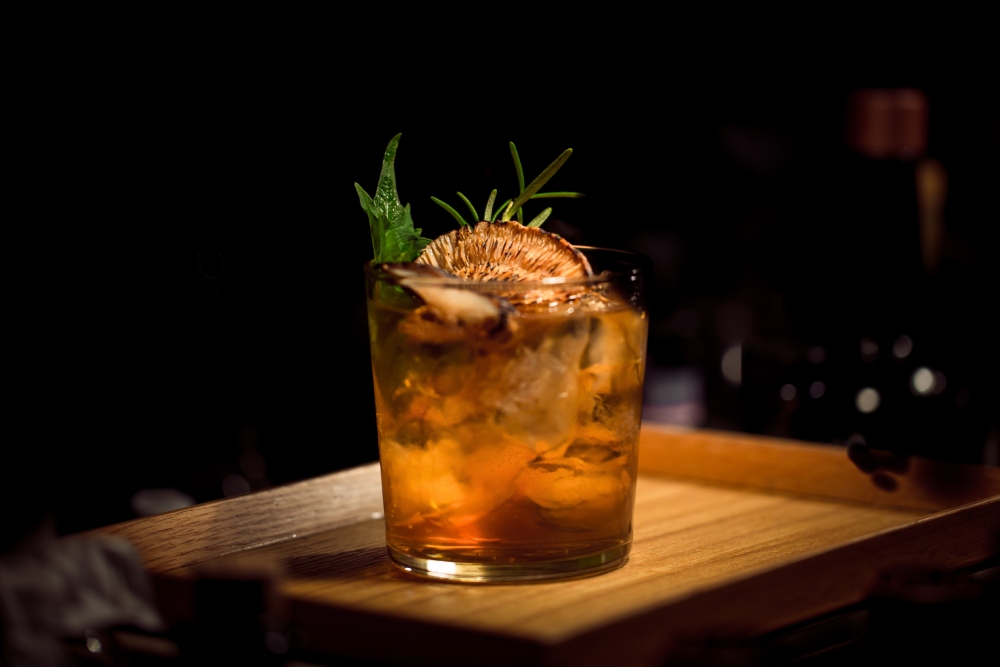 Evidence of how far arak has come, the island's best bars and top mixologists are using this special Bali ingredient into their superb, A-star cocktails — beyond your simple 'arak attack'. Here we share just a handful of the amazing concoctions you'll find in Bali's bar scene today, each paying their respects to this homegrown produce.
Coral Guardian
at TELU Bar, Jimbaran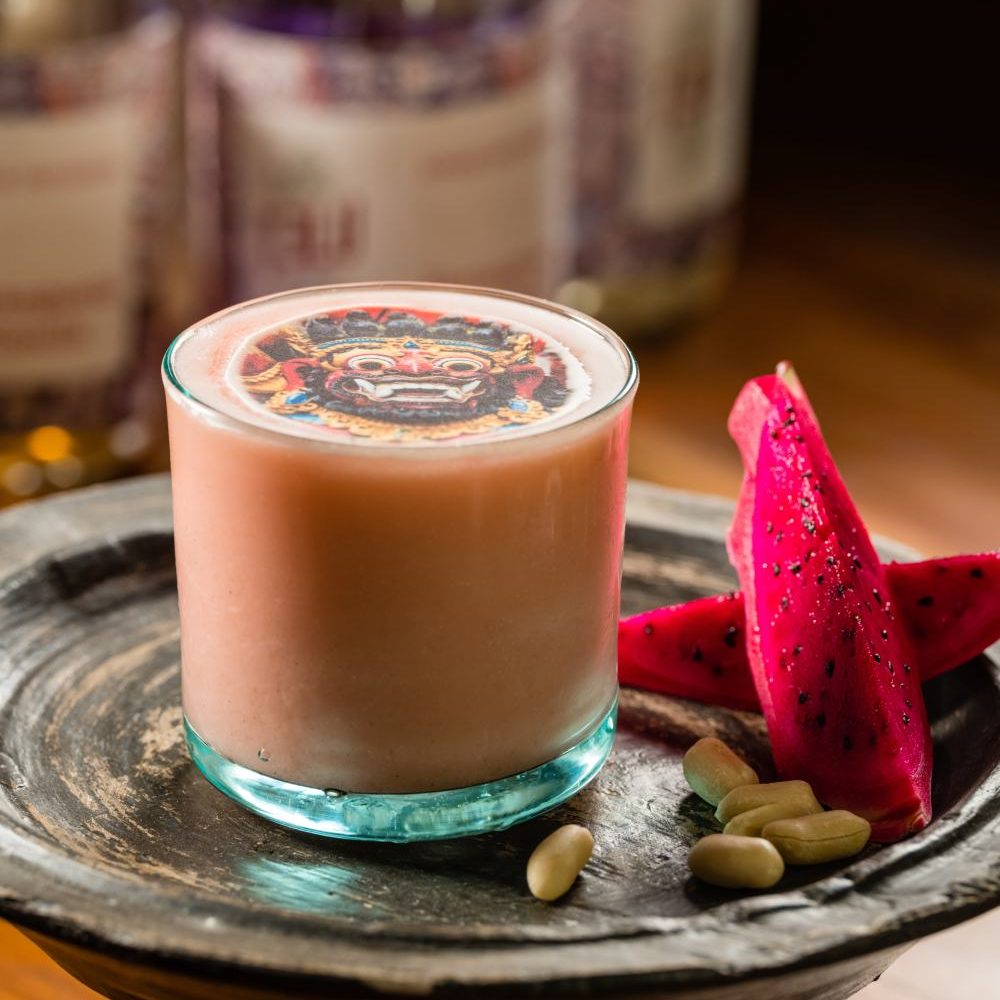 Ingredients
– Palwana Arak
– Nusa Cana Spiced Rum
– Pandan
– Peanut
– Lime
– Dragonfruit Jam
Nestled within a secluded aromatic herb garden at the heart of the Four Seasons Resort Bali at Jimbaran Bay, TELU is a rustic cocktail bar deeply rooted in the Balinese philosophy of Tri Hita Karana, creating harmony through our relationship with each other, nature and the spirit. Spearheaded by Bar Manager, Jan Jurecka, TELU houses an ingenious drinks menu that showcases not only a zero-waste approach but highlights the fragrant flavours of Bali. Honing in on the Tri Hita Karana philosophy, the drinks menu is separated into three sections, where proceeds support inspiring Balinese organisations.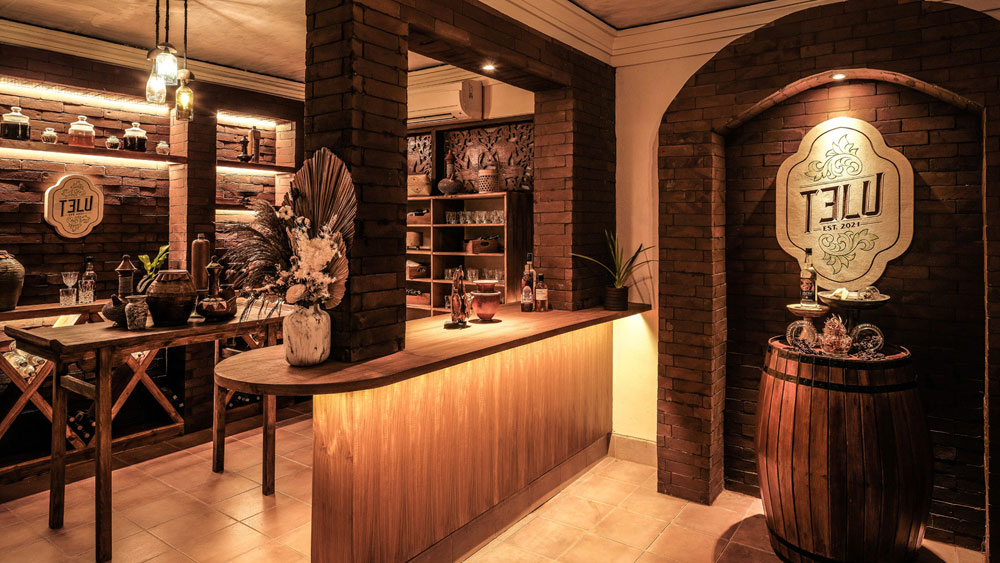 As central to Bali's own drinking culture, arak is found on selected cocktails. The eye-catching 'Coral Guardian' is found under the bar's 'Harmony with Soul' menu, where each cocktail ordered promises a donation to the Ocean Gardener organisation, working to replant corals around the island. Other arak cocktails here include 'Sensation', using Iwak Mangosteen arak; and the 'Batu Karu Sour' which has Karusotju arak as its base.
@telubarbali | fourseasons.com/bali
---
The Dancer
at Apéritif Bar, Ubud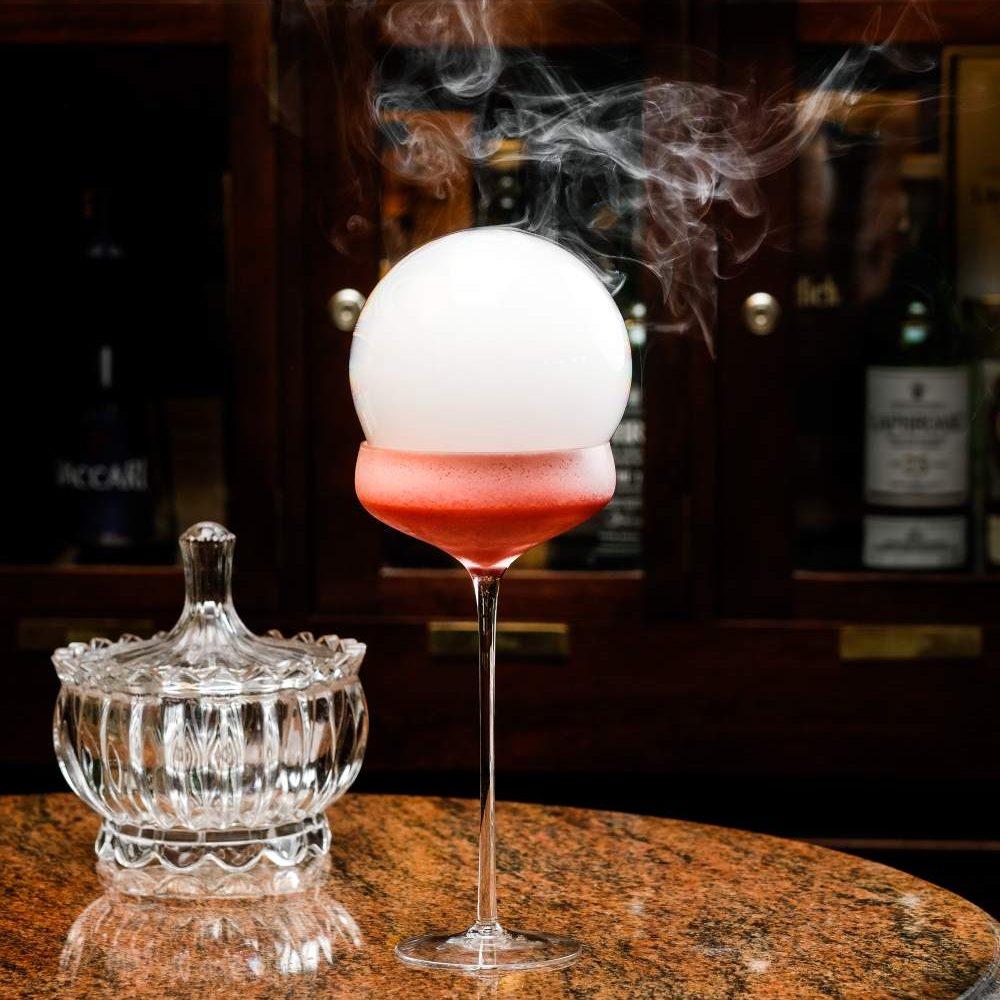 Ingredients
– Tamarillo Roku Gin
– Selaka Ning Wash Chamomile
– Raspberry
– Asam Cekala
– Albumine
Featuring a floral and dulcified cocktail character, 'The Dancer' incorporates the Selaka Ning, a type of Arak made from snakeskin fruit (salak). It is one of the concoctions from Apéritif Bar's Cocktail Anthology series, a unique tapestry of cocktails created by Head Mixologist, Panji Wisrawan, who was driven to create a drinks menu that celebrates prominent figures, artists and academics in Balinese history.
'The Dancer' is inspired by English ballet dancer, critic, and researcher, Beryl De Zoete. A frequent visitor to Bali, she was a pioneer in the field of dance, who collaborated with Walter Spies to create the influential work "Dance and Drama in Bali", which to this day is still a definitive reference for traditional Balinese dance and theatrical forms.
Boasting the decadence of a bygone era, Apéritif Bar is its own little world tucked within Apéritif Restaurant's impressive all-white colonial-style establishment in Ubud, boasting the decadence of a bygone era. A sophisticated venue featuring dark woods and plush leather sofas, with a grand piano and snooker table, and an outdoor open deck that looks out an Ubud river valley. Apéritif Bar is where patrons are mindful of what's in their glass, appreciating the thought and craft that goes into each drink.
---
Jaen Sajan
DAMAR Terrace, Jimbaran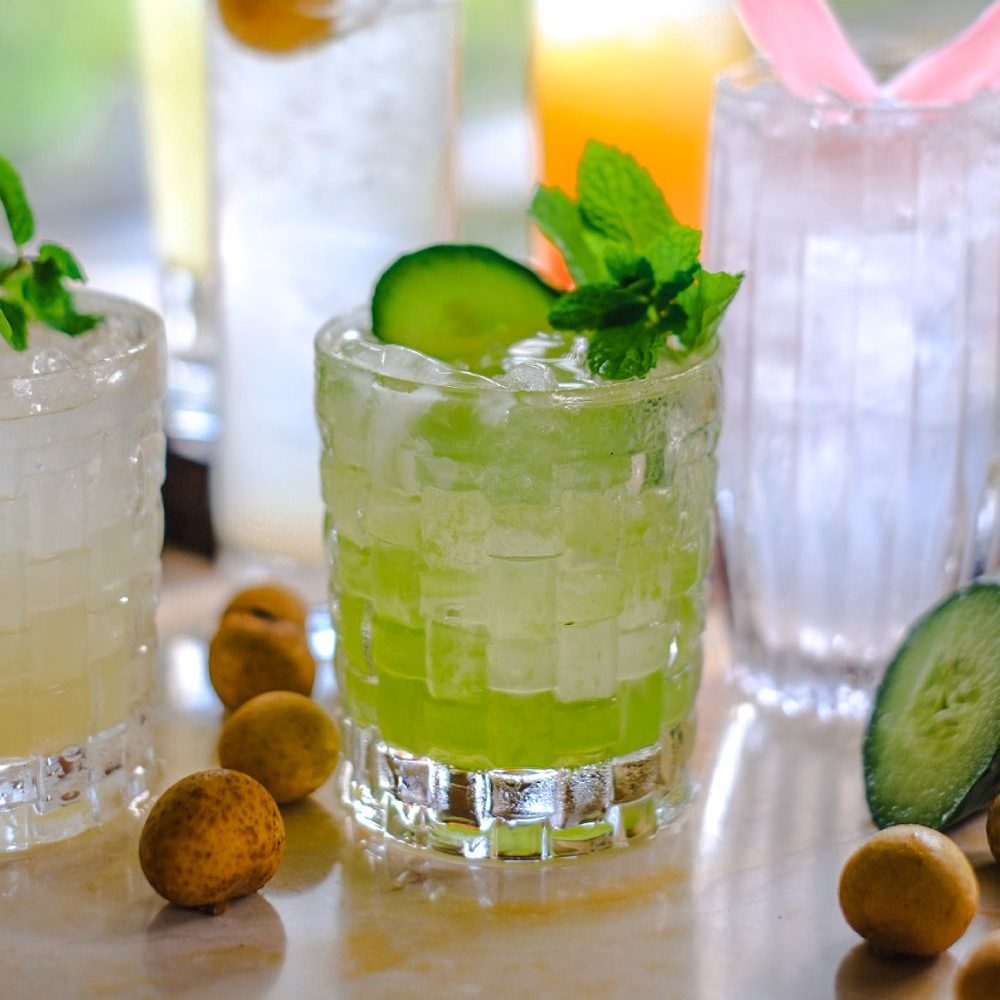 Ingredients
– Karusotju 38
– Local Lychee Fruit (Longan)
– Maraschino Liqueur
– Tonic Water
A refreshing arak-based cocktail at AYANA Estate's DAMAR Terrace, the 'Jaen Sajan' cocktail is concocted using the locally produced arak brand, Karusotju, made from sweet potato. The arak cocktail menu at DAMAR Terrace explores the forgotten flavours of Bali, inviting patrons to indulge in the meticulously crafted libations crafted using local fruits and spices that promise to deliver a unique and memorable experience bursting with flavours that perfectly capture the very essence of Bali. Featuring three additional Arak-based cocktails on the menu including Manis Batu, Arak Madu, and Made in Bali, each of these innovative concoctions is a true reflection of the artistry at DAMAR Terrace.
Found within the expansive 90-hectare AYANA Estate, DAMAR Terrace is the estate's charming dining and drinking destination, enclosed by beautiful terraced lily ponds. Boasting a laidback and tastefully artful setting, DAMAR Terrace serves up tantalising Asian favourites.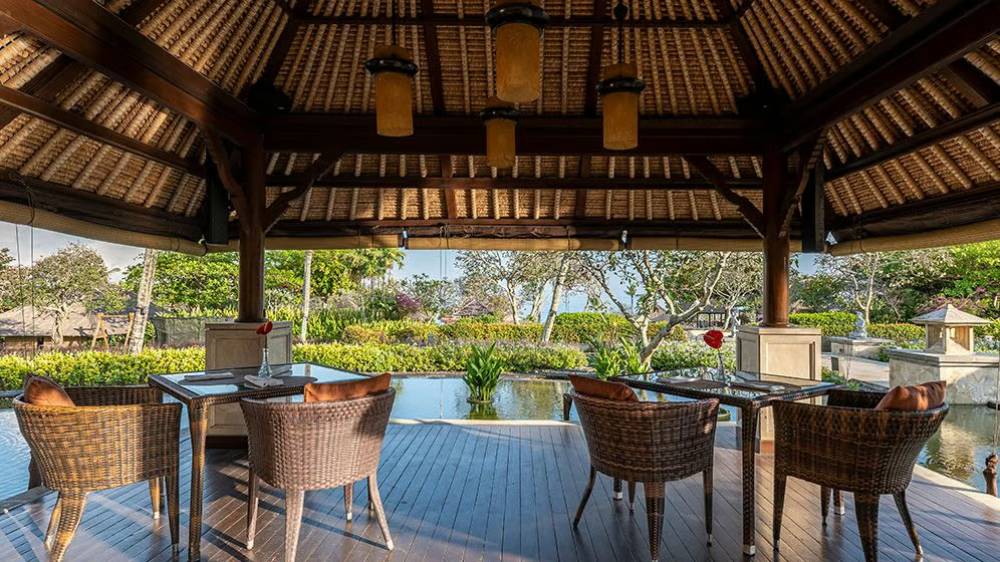 Another venue at AYANA Estate that serves up arak-based cocktails is the iconic Rock Bar. As part of the venues' cocktail collection inspired by the island, the refreshing arak-based Tropical Bamboo combines basil-infused arak, kaffir, lime syrup and pineapple, drizzled with zesty lemon juice.
---
Barong Zombie
at Potato Head Beach Club, Seminyak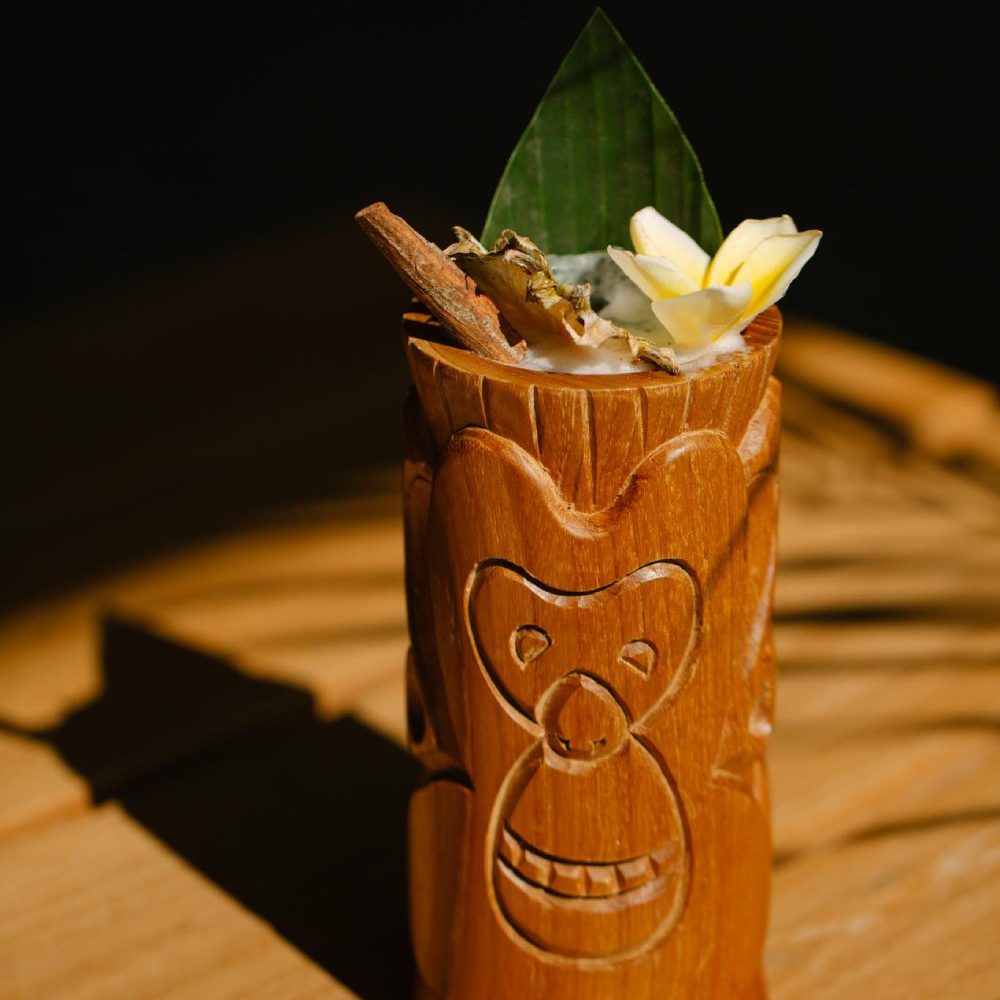 Ingredients
– Pineapple-infused Arak
– Pineapple
– Cane Juice
– Pink Citrus
– Jackfruit
– Tangerine
– Falernum
– Absinthe & Island Rums
Served in carved, wooden tiki glass, the 'Barong Zombie' looks cute but don't let its appearance fool you! This is one of Potato Head Beach Club's strongest cocktails, though you wouldn't know from how beautifully balance the flavours are. With a sweet fruity base, including a smoothly infused pineapple arak, plus tangy citrus notes, the ingredients in this cocktail are very much island-inspired. Topped with a little absinthe for that hint of anise or liquorice for sharpness, and you have yourself a winner. Take your time drinking these, the warning is in the name. A few too many and you'll know what you'll become!
The Potato Head Family have in fact been big supporters of arak, way before the spirits 'resurgence' in 2020. Looking to represent the flavours of Bali authentically, the hospitality group carefully sources their own arak and experiments with their flavours — a lot of this 'research and development' was done back in the days when award-winning mixologist, Dre Masso, worked for the group and set up a lab-like operation at Akademi Bar (found in the lobby of the Potato Head Suites).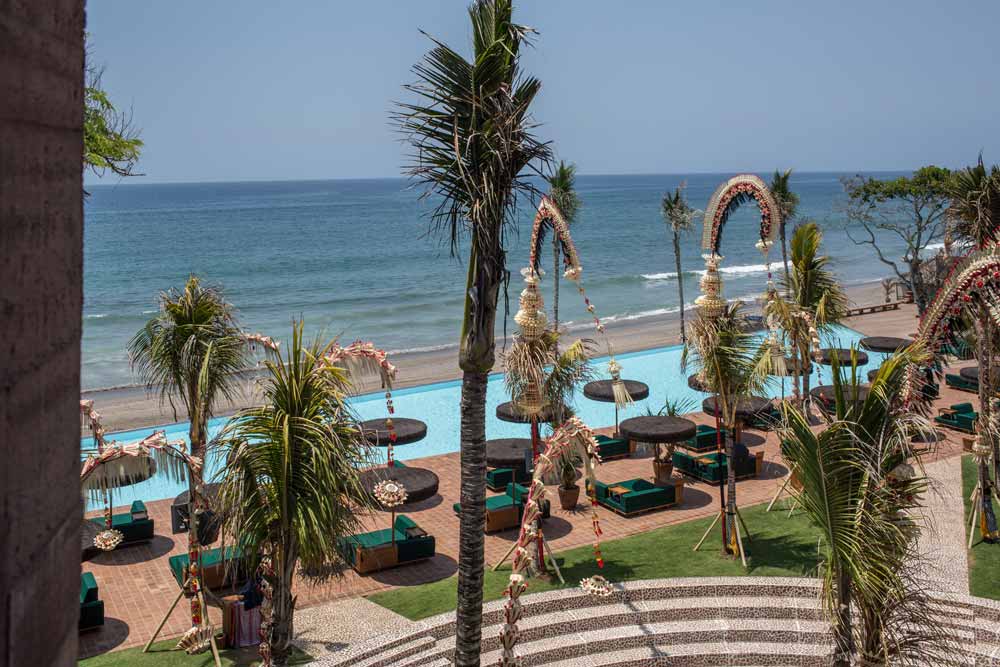 Through Desa Potato Head, you'll find arak is a welcomed and celebrated ingredient. Some other examples include: 'Nangka Negroni', featuring a jackfruit-infused arak; 'Timun', combining the flavours of cucumber, cucumber-infused gin and peppercorn-infused arak; or the 'Pasionello Martini' which features an introduction of brem rice wine.
@potatoheadbali | seminyak.potatohead.co
---
Pulau Kelapa
at The Suku Bali, Ubud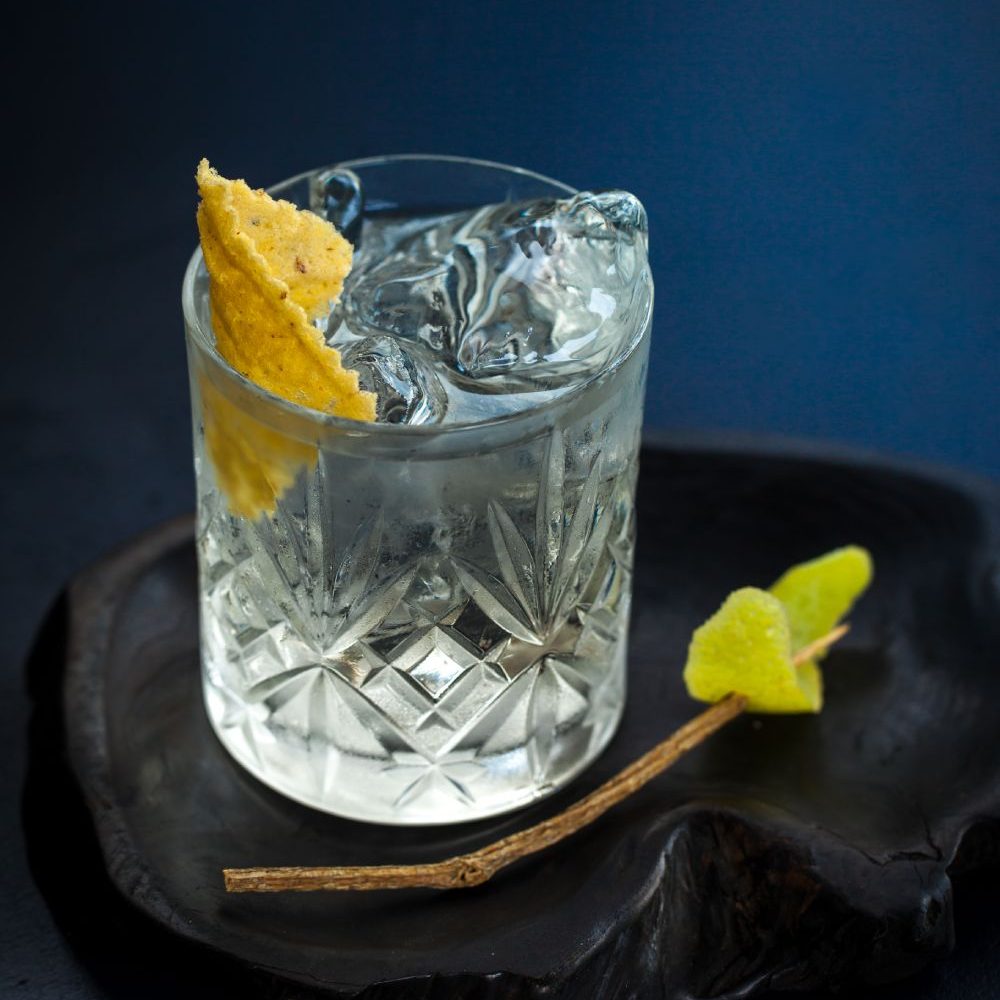 Ingredients
– Jackfruit-infused Arak
– Coconut Liqueur
– Pandan Syrup
– Pineapple
– Bitter
– Citrus
– Clarified Milk
Stirred and served on the rocks with Suku's bar-made pineapple leather, Pulau Kelapa is one of the highlights of The Suku Bali's collection of signature arak-based cocktails. Their cocktails incorporate native ingredients and locally distilled spirits from the island. The Suku Bali strives to deliver a sustainable and zero-waste policy, working together with the local communities to present an elevated drinking experience. Other Arak cocktails you shouldn't miss out on from the menu include Pina Arrackeroni, Made in Bali, Senja, Legend of Honje, and Cilinaya.
Located on the green foothills of Ubud, 'suku', meaning 'tribe' in English, is driven by environmental sustainability and community empowerment. Focusing on a unique farm-to-table concept, this destination presents guests with affordable international culinary offerings and beverages using locally sourced ingredients in a warm and laid-back ambience.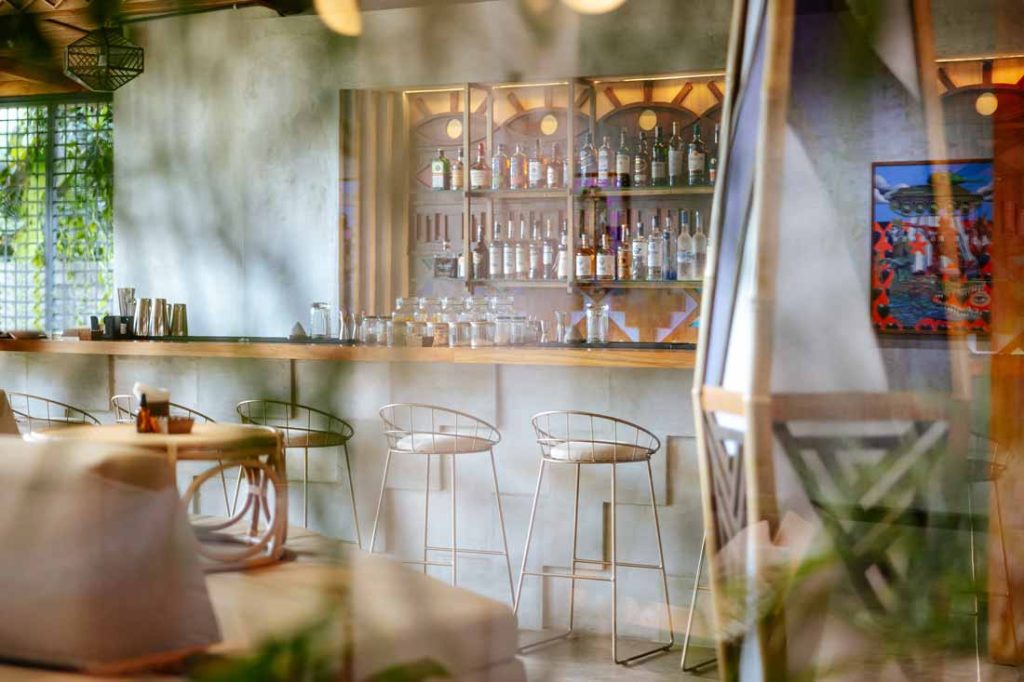 Nestled on 1,300 sqm of land, the expansive venue features an open-plan restaurant, bar and café enclosed by a verdant garden growing a variety of spices and produce for the kitchen to utilise.