A major national holiday in Indonesia, the EidUlFitr or locally known as Lebaran, is taking place this July 6th and 7th. The holiday is celebrated by the Muslims to mark the end of the fasting month of Ramadan, and a time for people to ask for forgiveness from each other for their shortcomings. The term 'Lebaran' is derived from the Javanese word lebar which means finished.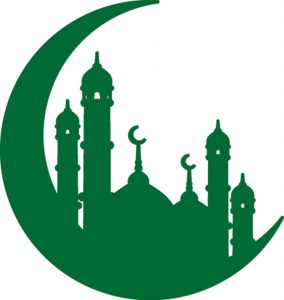 On the day of Lebaran, people dress in their finest clothes and attend prayers held at big mosques and/or open, large venues. On their way back home, they visit the elders and ask for forgiveness. They visit the graves of the departed ones and clean them and decorate them with flowers. Once decorated, they pray for the departed souls. The Indonesians, especially the Javanese follow the tradition of washing the headstone with scented water and sprinkle jasmine and hyacinth over the graves.
At home, family get together to have the typical Lebaran feast that normally consists of the servings of Ketupat (rice cake), SayurLodeh (vegetables in coconut milk soup), Opor Ayam (chicken cooked in coconut milk), Rendang, SambalGoreng Ati (spicy beef or chicken liver), and Emping (Indonesian traditional chips).
Selamat Lebaran!