Part of their on-going efforts to encourage the continued use of the Balinese language, the foundation BASABali organises regular writing contests inviting Balinese to freely and honestly express themselves across a range of topics. In the latest campaign, they invited Balinese millennials to share their thoughts on the issue currently most affecting their lives: how the pandemic is being handled in Bali.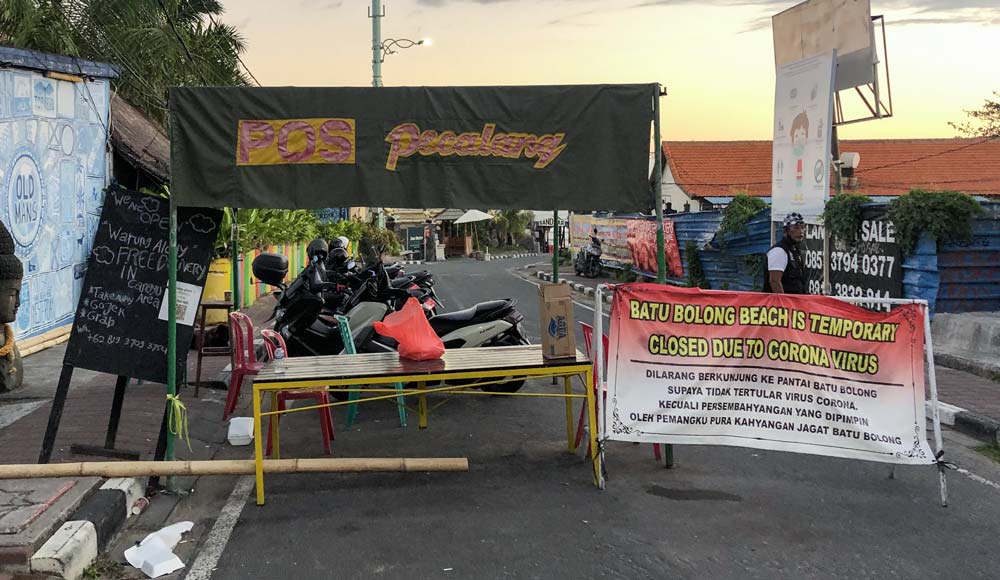 BASABali – a registered foundation in Indonesia and non-profit in USA – are a collective of linguists, anthropologists, students and communicators who are driven by the same mission: to ensure the continuation of the Balinese language.
Over the years BASABali have been operating the actions taken to preserve of the local dialect have come in many forms. They have developed a specialised Balinese cultural wiki which incorporates Balinese, Indonesian and English onto every page; they have worked to add Balinese as an officially Google search language; they have created software, videos, resource files on learning Balinese and about the language itself; and publish a series of Tri-lingual comic books that follows Balinese superhero Luh Ayu Manik Mas as she tackles social, environmental and supernatural (of course) problems around the island.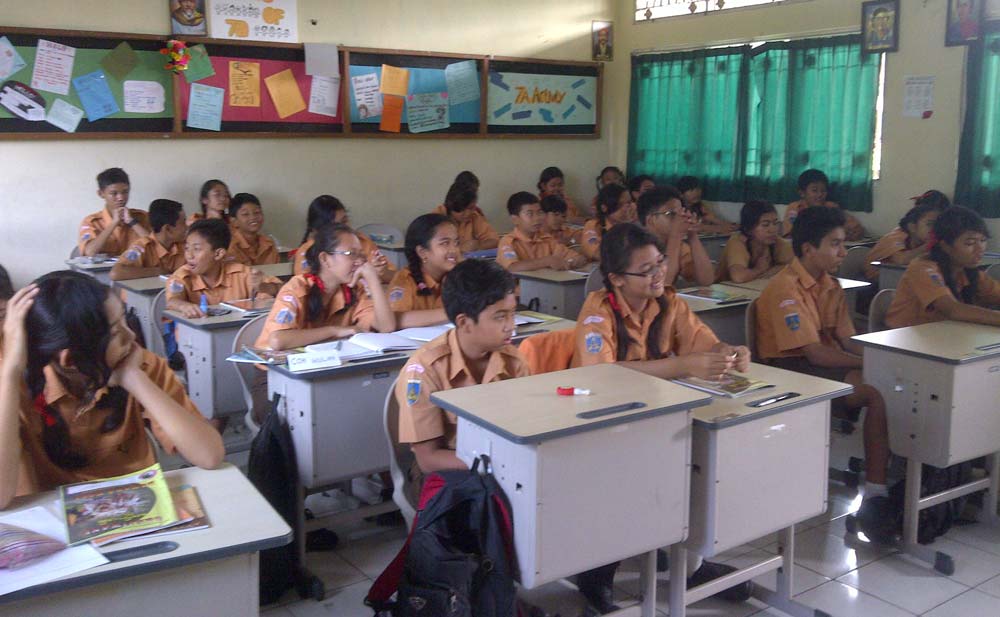 One of the most effective campaigns is a public participation marathon on the BASAbali Wiki, known as the Wikithon. This is an incentivised writing competition which encourages the use of the local dialect in writing, be it critical input or personal expression. These are voluntary participation competitions, incentivised with a cash prize for winners, supported by Fondation Botnar, who support the use of digital technology to improve the health and wellbeing of youth around the world.
The latest Wikithon, which is the second in 2021, plays particular attention to the current state of Bali and asked contestants to answer a particularly poignant question: 'How Would You Improve Policies for Handling the Pandemic in Bali?' This comes at a time where Bali has gone into social restrictions (PPKM) and where both domestic and international travel are basically halted, meaning much of the island's industries have been facing severe difficulty. Unemployment and financial stability are one of the biggest concerns around the island, and thus, to capture public sentiment, Balinese millennials were asked to share their thoughts.
To ensure that the opinions of these contestants are heard, BASABali worked with the DPRD [People's Representative Council] Commission III Denpasar City, Bali Provincial Health Office and Udayana University Academics, asking members of each body to actually judge the essays.
Taking place between 13 July – 3 August 2021, BASABali managed to receive a total of 102 essays, these were uploaded by the participants themselves onto the 'Voice of Youth' and 'Youth Shelf' in the BASAbali Wiki virtual library. These were submitted in Balinese, then translated into English by the BASABali team.
Here we present excerpts of the winners of this Wikithon:
I Gusti Made Dananjaya – First Place Winner
"The second program is a health promotion program, which involves reminding the public of the importance of healthy living in a regular diet, adequate rest, diligent exercise, and application of health protocols. Because we do not know whether this virus will mutate again with new variants that may be more dangerous or if there will be another deadly virus in the futures, if we have healthy lifestyles then our immune system will be better prepared to protect our bodies from viruses.The implementation of this health promotion program can be done with the help of the government or social media accounts as well as influencers in their respective areas."

"The third program is a required quarantine system for both domestic and international tourists which is applicable even in areas that have been included in the green zone. Tourists are allowed to visit on condition that they must carry out quarantine until they are declared negative for COVID-19. With these three programs implemented, Indonesia will recover from the COVID-19 virus quicker."
Full essay can be read here
Ni Luh Putu Dian Sawitri – Second Place Winner

"If we want to recover from this bad condition, it is not only the government's job, but all of our jobs in both big and small way to restore Bali. There are two ways, inwardly and outwardly, to fight the pandemic. We must make our own bodies become stable, healthy and able to fight disease and viruses."

"Especially in difficult times like now, just being able to eat is gratifying. We can try to encourage ourselves to do even more. For example, take a look at your yard. Maybe there is room to grow vegetables such as spinach, moringa, chili and others… Eating plant products from your own yard is healthier and can save expenses."

"If we are already physically healthy, our souls also need to be healthy. A healthy mind also makes a calm soul. Working from home allows us to have more time at home. Do not use this free time to listen to fake or untrue news which makes the mind confused. If the mind is chaotic, our soul will not be calm. Instead of watching and spreading news that is not certain, it is best to get back to a hobbies that make the heart happy… If you like to cook, you can sell your food and increase your income. Social media can be used as a means of self-development, not a means of poisoning the mind.
"Soul and body, both in balance, are things that are essential. Parents, children, grandchildren, uncles or aunts, and grandparents can all become victims of viruses and victims of misleading news. We should be able to protect, provide correct information, and comply with health protocols."
Read the full essay here
Ni Luh Putu Mustika Praptiwi – Third Place Winner

"The community has been continuously asked to implement PSBB, PPKM Darurat, and PPKM Level 4. I personally see that the government needs to implement policies that are more strategic and based on scientific data. Strengthening 3T + 1V (Testing, Tracing, Treatment and Vaccinating) and focusing on first dealing with Covid-19 must be prioritized before discussing other things such as tourism or the economy."

"Compared to implementing the PKB (Bali Arts Festival) with a billion dollar budget, it is better to focus on subsidizing the price of Covid tests and subsidizing the basic needs of isoman patients."
"If I were the Governor of Bali, I would see the lockdown policy as one of the most effective options for Bali. But before that, the government must ensure the readiness of infrastructure and an adequate number of health workers."
Full essay can be read here
I Nyoman Triada – Rated Online Favourite
"The closure of non-essential sectors and places to eat that must be open until 8 pm alone does not guarantee the prevention of the transmission of the COVID-19 virus. At night many people stay at home because the streets are quiet, but in the morning and afternoon traditional markets are still busy."
"In my opinion, government policies like this need to be revised again. People should be given the freedom to sell as long as they adhere to health protocols and keep distance if necessary. In every shop there are PP Satpol officers who monitor the crowd. The selling community also does not ask for capital from the government and does not burden the government. If it is not done like this, the community will not survive by relying on government assistance alone."
Read the full essay here
The 102 essays presented to the BASABali team and Wikithon judges offer great insight into the current sentiment of the Balinese millennial, something that policy makers can use to judge their own methods and, hopefully, find some new, fresh ideas from the field that they can learn from.

Not only does the Wikithon encourage the use of the Balinese language, BASABali presents cash prizes as high as IDR 1.700.000 for the winners, creating a great incentive for individuals during these financially difficult times. They also present prizes to groups or organisations that are able that are the most active in getting submissions into each Wikithon.
If you are part of a community, organisation or even have friends who might be interested in joining, make sure to be on BASABali's radar. Even for hotels and restaurants that are currently closed, this is a great way to engage with your employees at home and give them a chance to express themselves, perhaps earn a cash prize and of course to participate in the continuation of the Balinese language. Contact BASABali directly.
Find out more about BASABali's Wiki Library, Wikithons, comic books and more:

Instagram: @wikibasabali
Facebook: BASA Bali Wiki
Website: basabali.org
BASABali Wiki: dictionary.basabali.org