From August through September, new Slavic restaurant, Ikra Bali, will be working together with some of Bali's best culinary names to create a month-long gastronomic journey, all to raise funds for Crisis Kitchen Bali.
Ikra (which means caviar in Russian) bravely opened their doors on 17 May, 2021. Found on Jalan Bumbak, Umalas, the restaurant is a lovechild of Chef Fernando Trump, who presents a menu of modern Slavic cuisine, an homage to his beloved wife's heritage.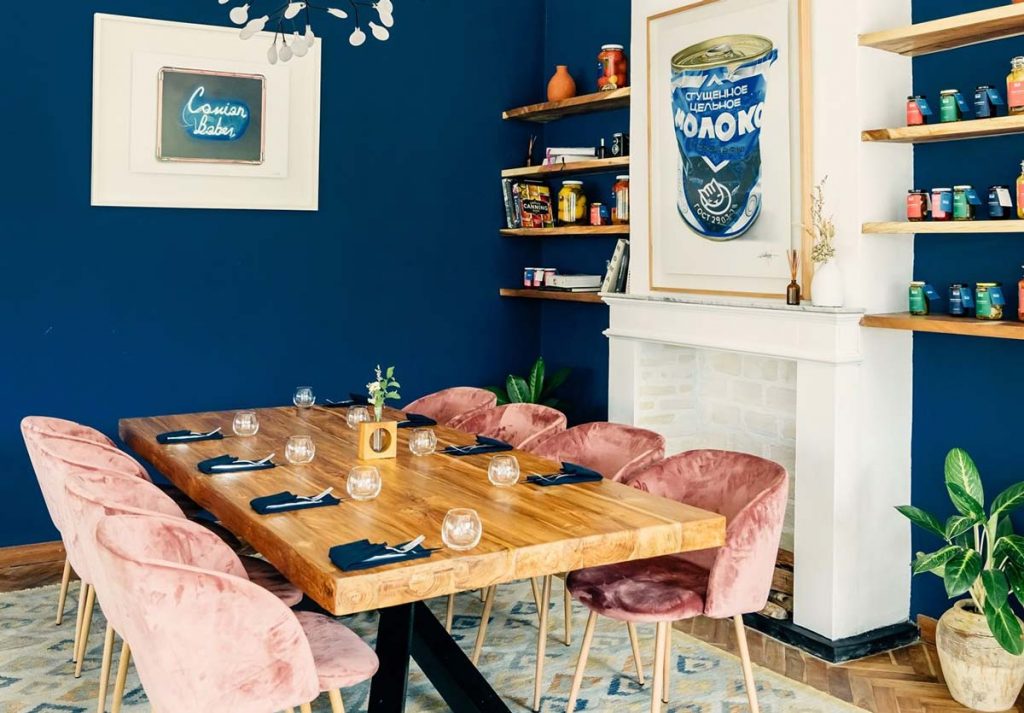 This neighbourhood restaurant seats 80 in a space which encompasses intimate family tables, spacious outdoor seating and a special area under a cloud of Bachus and dornfelder vines from North Bali. Ikra also has its own production kitchen, bakery and smoking station where all the homemade breads, pickling, smoked and cured meats, preserves, honeys and house-brewed beverages are created for guests to purchase and enjoy in the comfort of their own homes.
This month, from 22 August to 30 September, Ikra is on a mission to help fund the great work of Crisis Kitchen Bali, a pandemic-born organisation working to feed and also empower those impacted by the financial effects of Covid-19 in Bali. Since they started, Crisis Kitchen Bali has continued to support a community of over 12,000 families and have provided1,200,000 meals.
The exciting culinary immersions will take place every Sunday lunch from 12pm to 3pm and every Thursday for dinner from 6pm to 9pm. Each visiting chef will breathe life to an innovative, never-seen-before menu showcasing the best of their representative restaurants; with an Ikra flair.
Sunday lunches will stream sunlight to a variety of different dining experiences from family style sharing menus, to a more classic set menu choice created by the iconic Chris Salans of Mozaic, Benjamin Cross of Mason, Damiano Ruggerio of SaMesa and a sweet tandem menu by Will Goldfarb of Room4dessert with Ikra's very own Chef Fernando Trump.
For Thursday's dinners, the line up is just at tantalising. Exquisitely crafted set menus and surprise menu immersions await guests created by the likes of Jethro Vincent (formerly the culinary head of the 8 degrees restaurant group), Kieran Morland of Sangsaka, Jeremy Hunt of KuDeTa and Mirya purnama of Milano. Closing the culinary relief series will be Ray Adriansyah of award-winning sustainable restaurant, Locavore.
To complete the spectacular dance of the taste buds, there will be a host of special beverages; from crisp and fruity mocktails to the host restaurant's exclusive repertoire of wines, including their own home-made wines.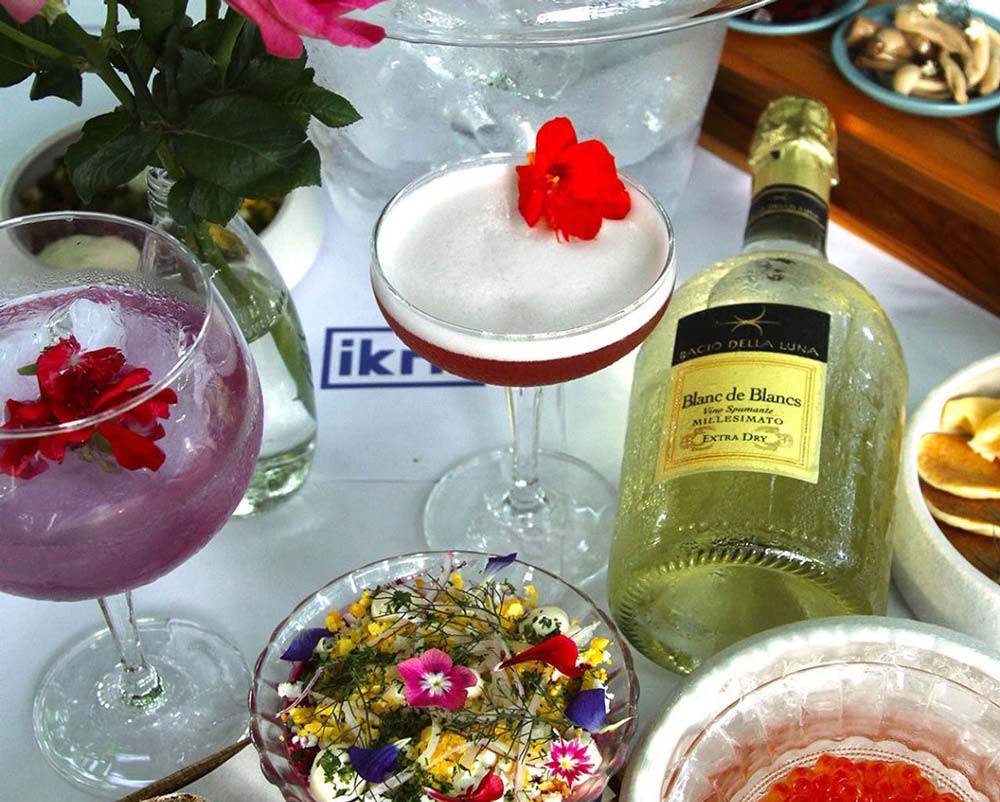 A volunteer culinary month to remember, Chef Fernando Trump of Ikra says, "we wanted to help the community in a meaningful way. All of us have a shared vision of why we started in the industry; because we wanted to bring joy to people through food."
The proceeds from the events will support Crisis Kitchen Bali and their various Food relief and security programs, including their recent project – Kebun Kita – a 360 garden approach where food is grown to empower, connect, reset, adapt, grow and help.
COLLABORATION SERIES LINE-UP DATES
Sunday 22nd August 2021 – Kim Jonsson of Kong
Thursday 26th August 2021 – Jethro Vincent (Former 8 Degrees)
Thursday 2nd September 2021 – Kieran Morland of Sangsaka
Sunday 5th September 2021 – Chris Salens of Mozaic
Thursday 9th September 2021 – Jeremy Hunt of KuDeTa
Sunday 12 September 2021 – Benjamin Cross of Mason
Thursday 16th September 2021 – Wirya Purnama of Milano
Sunday 19th September 2021 – Damiano Ruggerio of SaMesa
Sunday 26th September 2021 – Will Goldfarb of Room 4 Dessert
Thursday 30th September 2021 – Ray Adriansyah of Locavore
Ikra Bali
Jl. Bumbak Dauh no 55x-Bali, Indonesia
Whatsapp: +62 811 3941 0018
Email: reservation@ikrabali.com
ikrabali.com