This year-end holiday, InterContinental Bali Resort invites you to an "ArtVaganza"-themed festive season featuring an astonishing art exhibition, festive dining experiences, family-friendly activities and lively entertainment.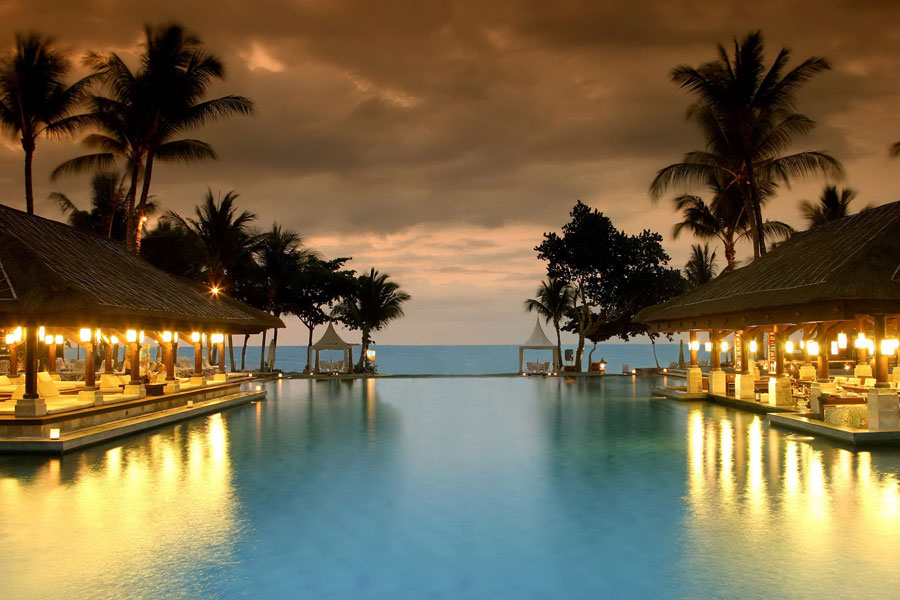 With the festive season approaching fast, luxurious Jimbaran resort, InterContinental Bali Resort, has unveiled its line-up of promotions and events with an art-focused theme entitled "ArtVaganza". The ArtVaganza festive season draws inspiration upon the parallels between the arts and the spirit of festivity.
Celebration of Life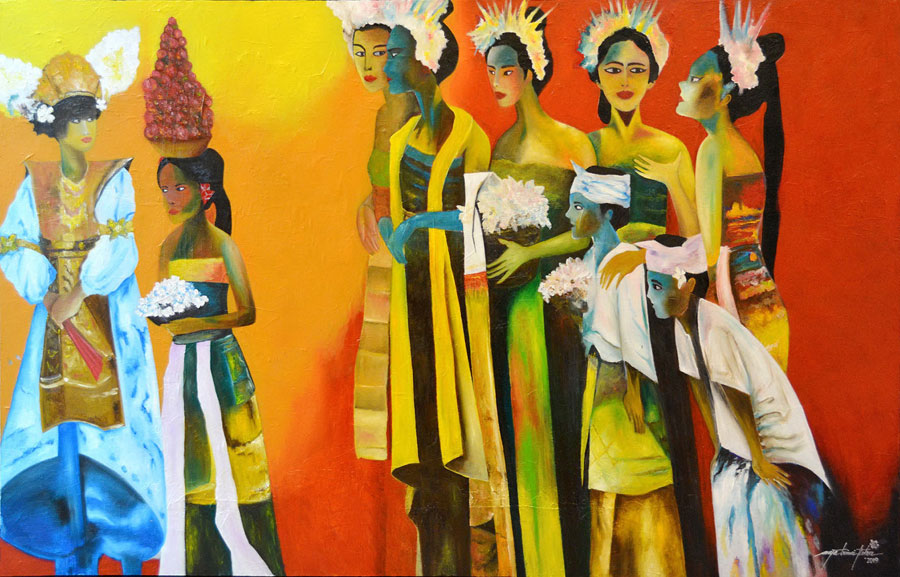 This year, the resort will showcase an exhibition by Indonesian artist, Arya Trimni Putra, entitled "Celebration of Life"  that will run from 2 December 2019 to 7 January 2020. The fascinating exhibition will showcase more than thirty of Arya's remarkable artworks that will be tastefully displayed throughout the resort. The resort will also be organising exciting painting class sessions by Arya during the entire period of the exhibition.
Originating from Surabaya, East Java, Arya is a record-breaking artist as documented by the Indonesian World Records Museum, after he triumphantly completed 1000 abstract paintings in 30 days. Before he became an artist, Arya maintained a successful career as a Psychologist but a tragic turn in 2001, where he lost his mother and wife, completely altered his direction in life. Devastated with grief, Arya's friends gifted him with blank canvases as a means to channel and express his raw emotions through art. The resulting creations fascinated many, and the positive reaction encouraged Arya to become a full-time artist who is dedicated to giving back to the community.
A Christmas Carol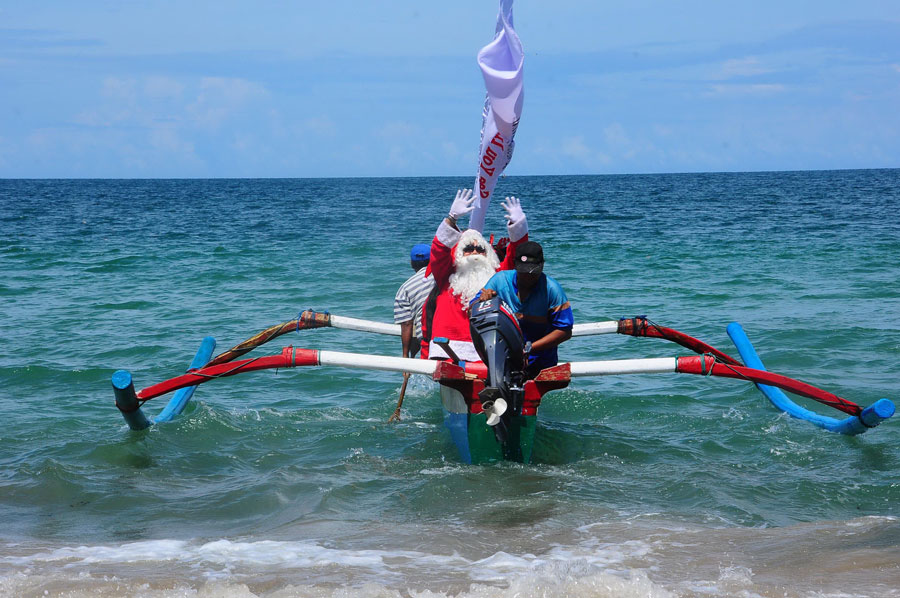 Celebrate the joyous festive season with a variety of exciting and heart-warming activities at InterContinental Bali Resort. Spend quality time with your family and friends during Christmas Eve Cocktails, where the Panti Salam Orphanage's Children's Choir will serenade you with magical Christmas Carols during the evening. In the spirit of giving, get yourself a Christmas souvenir on display at the lobby area, crafted by the children from Widi Asih Orphanage, where all the proceeds will be fully donated to the orphanage.
Delight in a luxurious Christmas Eve Dinner, with the option of a sumptuous buffet at Taman Gita, featuring an eclectic selection of International dishes whilst accompanied by live acoustic music, or savour in an elegant five-course dinner at Bella Cucina, featuring tantalising Italian set dinner carefully crafted by the expert culinary team.
On Christmas Day, Bella Cucina invites you to celebrate the merriest Christmas in style from day to night. From 2pm – 4pm, enjoy a relaxing Christmas Afternoon Tea featuring classic premium coffee and tea alongside an array of sweet and savoury treats, followed by the Christmas Day Dinner serving the finest five-course Italian favourites in mesmerising outdoor dining under the glistening stars.
The Spirit of New Year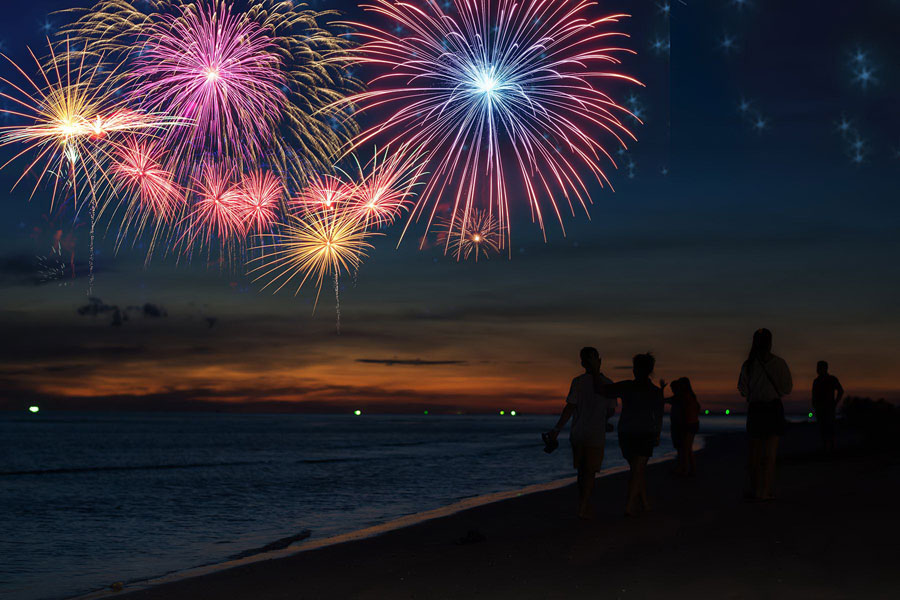 On New Year's Eve, indulge in a variety of culinary delights at the resort's celebrated dining venues to get you into the spirit of New Year's. Relish in an Italian feast at Bella Cucina and Japanese delights at KO Restaurant from 7pm – 11pm, or delight in a lavish International buffet at Taman Gita from 7pm – 10pm.
Ring in the New Year in style at the scenic dining venue of Sunset Beach Bar & Grill and soak in the tropical vibes from sunset 'til midnight. Catch the magnificent fireworks show by the beach and the captivating Fire Dance performance along with music by a live DJ that will surely get you dancing all night long.
InterContinental Bali Resort will also be hosting a Russian Sochevnik Christmas Eve celebration on 6 January 2020. Celebrate the festive occasion with loved ones as you indulge in a delectable spread of International buffet at Taman Gita including special Russian delicacies and live music entertainment.
Plan the perfect festive holiday this year at InterContinental Bali Resort and delight in the exciting festive season ArtVaganza events and promotions. For more information or reservation please call +62 361 701 888 or email dine@icbali.com
InterContinental Bali Resort
Jalan Uluwatu 45, Jimbaran
+62 361 701 888
dine@icbali.com
bali.intercontinental.com