Bali has been a destination for divers since the early 70s, attracting people from all over the world. With a mesmerising underwater seascape that surrounds the island, – North, South, East, West – diving in Bali offers variety and exotic sea life. Here are the top 5 dive sites in and around Bali:-
Nusa Penida Dive Sites
An island off the shore of Bali's south east coast, Nusa Penida has now made it onto every Bali visitor's bucket list, known for its particularly 'Instagramable' landscapes, cliffs and beaches.
Long before social media even existed, however, the island was known for its amazing dive sites. Manta Point is a favourite, and as its name suggests you can expect to find the graceful manta rays – recently very popular for those diving in Bali.
The water here is very nutritious; when the currents come through with plankton the manta rays gather here to feast. Diving at Manta Point – and other manta areas nearby – is a shallow dive, and the water visibility is quite poor due to the abundance of plankton and other marine-based nutrients. Commonly without a current here, but anticipate swells. When the swells aren't too big, it's also great to snorkel here as these 'eagles of the sea' swim close to the surface.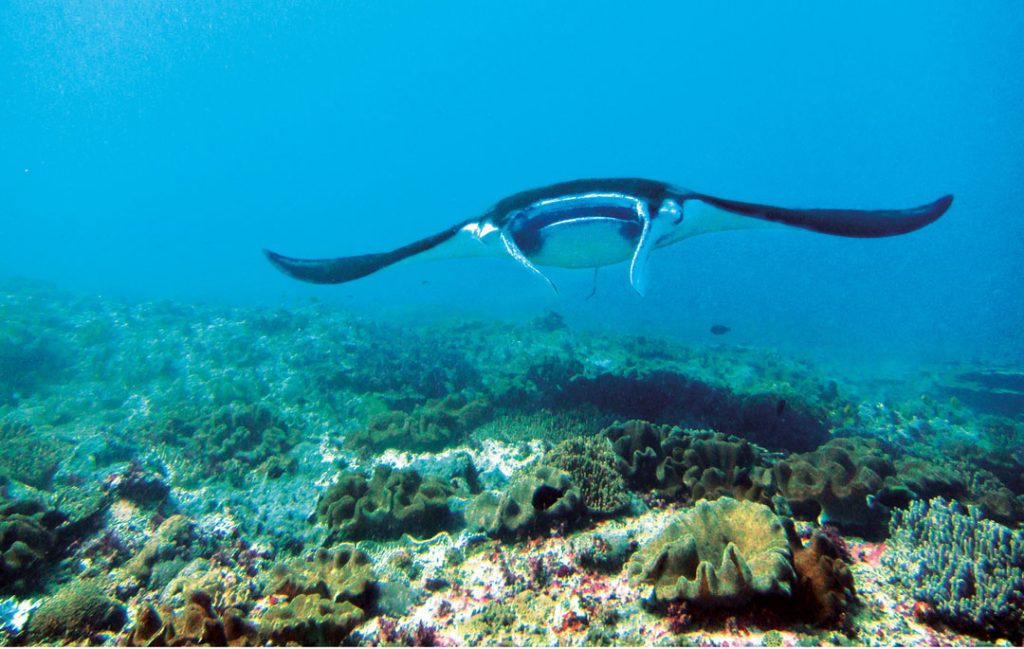 From May to September, with Australia in winter, the cold currents arrive in Bali, especially the south east area of the island. The water temperature around Nusa Penida water can reach around 15°c. However its a blessing in disguise as the cold water and sunny day seems to be the perfect conditions for the ocean sunfish, or Mola Mola. This round, flat fish which can reach up 2m in diameter swim up to the surface where banner fish await, ready to eat bacteria and plankton off of the giant sunfish's scales. Meanwhile the Mola Mola enjoy the fish spa and sunshine under the watchful eyes of divers. That is common scene in several dive sites in Nusa Penida, such as Crystal Bay, Ped, and SD Point. Beware, the amazing view also comes with great risk, anticipate for some tricky strong currents at these dive sites and don't get caught in the toilet flush that often occurs in Crystal Bay. If you're not diving in Bali , don't worry, snorkelers can also enjoy the view from the surface.
Snorkelers are advised to go with local guides and equipped with whistle, snorkelling buoy and flag as the boat traffic in the area can be busy and there is also possibility to get caught by the current.
Padang Bai Dive Site
Padangbai is a fishing village turned tourism hub. It is the entry point to Lombok by sea, with a big ferry crossing the strait several times daily and also the fast boats transferring visitors to Gili Trawangan, Gili Air and Gili Meno. Padangbai is super busy during the day, however the pace is slightly different under the surface of the sea!

There are several dive sites in the area, so one day is not enough to explore. You can plan a dive at Bloo Lagoon. The water at this dive site is mostly calm, and here you can expect to see scorpion fish, ghost pipe fish, groups of cat fish, variety of nudibranchs, leaf fish, and more. Also dive in Bias Tugel, you might get lucky to see school of Chevron Baraccuda, turtles, or reef shark. Dive at the jetty for various critters and frog fish. If you're an advanced diver with many dives logged, you can also try your luck at Ferry Channel, sometimes Mola mola are spotted here so this is definitely a great Bali dive site to explore.
If you're not here for long but want to dive, Padang Bai is the closest area or site for diving in Bali if you're staying in Bali's south coast.
Amed Dive Sites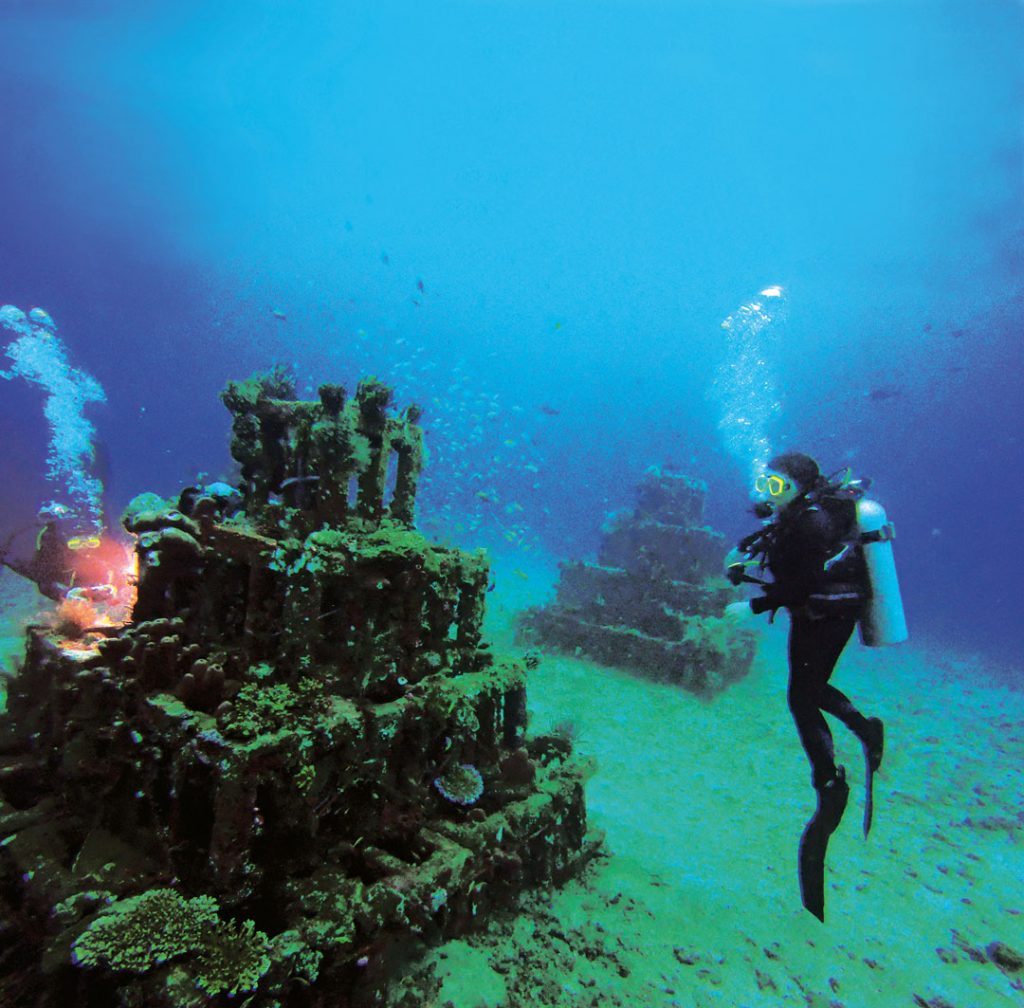 Who doesn't love Amed? A long stretch of coastline in east Bali that has managed to retain its local and rural feel. The village known is best known as being the best salt producers on the island, with the salt made here being exported overseas, however the diving has also reached an international market.
Amed has many dive sites each with their own different highlight. Diving at Amed Ghost Bay, if you're lucky, you can find many types of ghost pipe fish, leaf scorpion fish, many stone fish, stargazers, and look for various shrimp including skeleton shrimp. While Pyramid, Jemeluk Bay and the Japanese Shipwreck are excellent for both diving and snorkelling. Look carefully within the artificial reefs in Jemeluk Bay and Pyramid, you might find frog fish and other interesting creatures.
Experienced divers might want to plan for this challenging dive: head out to Gili Selang, where the water conditions are similar to Nusa Penida with appearance of tricky and strong current time to time. But you can expect a great attraction, the density of coral reefs and marine life are exceptional, and it is very common to see Napoleon Wrasse, turtles, reef sharks and oceanic sharks here.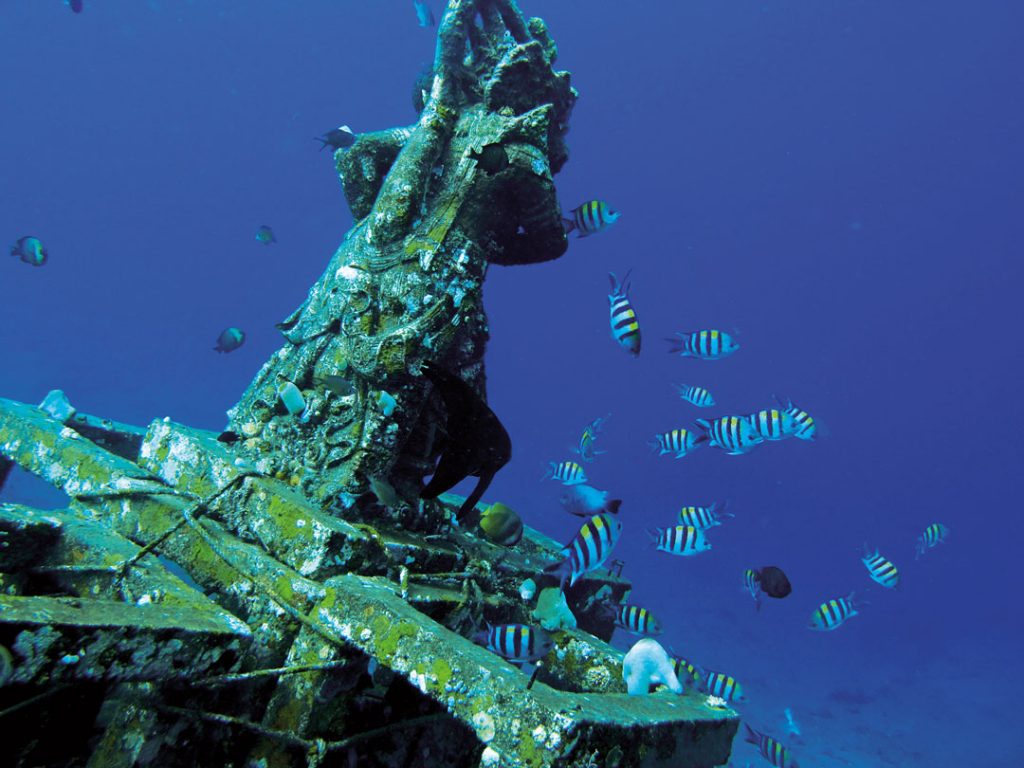 If you want to learn free diving, Amed is a great place to learn, as the area offers a lot of sunshine, clean air (and water) and a calm space . There are many free diving schools in the area too.
Tulamben Dive Sites
Tulamben is a little village at the foot of Mount Agung, the biggest and most active volcano in Bali. The volcanic eruption in 1963 pushed a giant United States Army cargo ship called the USAT Liberty that was on the beach to the bottom of the sea. The armed cargo ship, served as a supply ship during World War II, before being torpedoed by Japanese submarine I-166 in 1942 while in the strait approx. 10 nautical miles southwest of Lombok. The ship was rescued and towed towards Bali by a Dutch destroyer, the HNLMS Van Ghent. It now lies on a black sand shelf that slopes from about 6m way down to 30m. The USAT Liberty shipwreck is one of the most popular dive sites in Bali.
The USAT Liberty Shipwreck in Tulamben is one of the safest wreck dives in the world. Tulamben is the only Bali dive site with a beach entry, but with a tricky walk along the beach which is covered with volcanic stones. The 120m long shipwreck is just 10 meters off the shore. It has been sitting underwater for several decades and is now covered by a striking array of coral. A broad range of marine life live there, namely Sweet Lips, Surgeon fish, Moray Eel, Ghost Pipe Fish and many more. The common sight at the site is schooling bumphead parrotfish if you dive early morning, great barracuda, giant grouper, and black tip sharks around the Coral Garden. This is where to go if you're looking to see a great variety of fish when diving in Blai.
Divers who are certified for Night Dive might want to do one sunset dive here. Exploring the shipwreck with only torchlight provides you with a different atmosphere and perspective. You can also see so many nocturnal marine life that you can't see during the day, such as the electric clam, Spanish dancer, squid, flamboyant cuttlefish, cuttlefish, just to name a few.
Tulamben is also great for snorkeler since the water is mostly clear and the coral cover starts from as shallow as 2 metres.
Menjangan Dive Sites
Drive north west and visit Menjangan Island, a small uninhabited island inside Taman Nasional Bali Barat (West Bali National Park). The island is north of Bali's mainland, and can be reached on a traditional jukung in an hour over sea. Getting to the West Coast can be quite a journey (over 4-hours) , but worth it if you're looking to explore many sites whilst you're diving in Bali .
The iconic island is surrounded by crystal clear waters with colourful corals and an abundance of marine life. There are some dive sites around the island, the famous ones are Post 1, Post 2, and Eel Garden. South of the island are the wall diving sites Post 1 and Post 2. It's a colourful wall covered with various types of soft and hard corals, and decorated with Gorgonian Sea Fans hanging beautifully here and there where divers try their luck looking for pigmy seahorse too. The wall drops down to, well, seemingly forever, making it possible for Deep dive. Large pelagic are sometimes seen at Menjangan – sightings of whales, whale sharks and manta rays have been reported.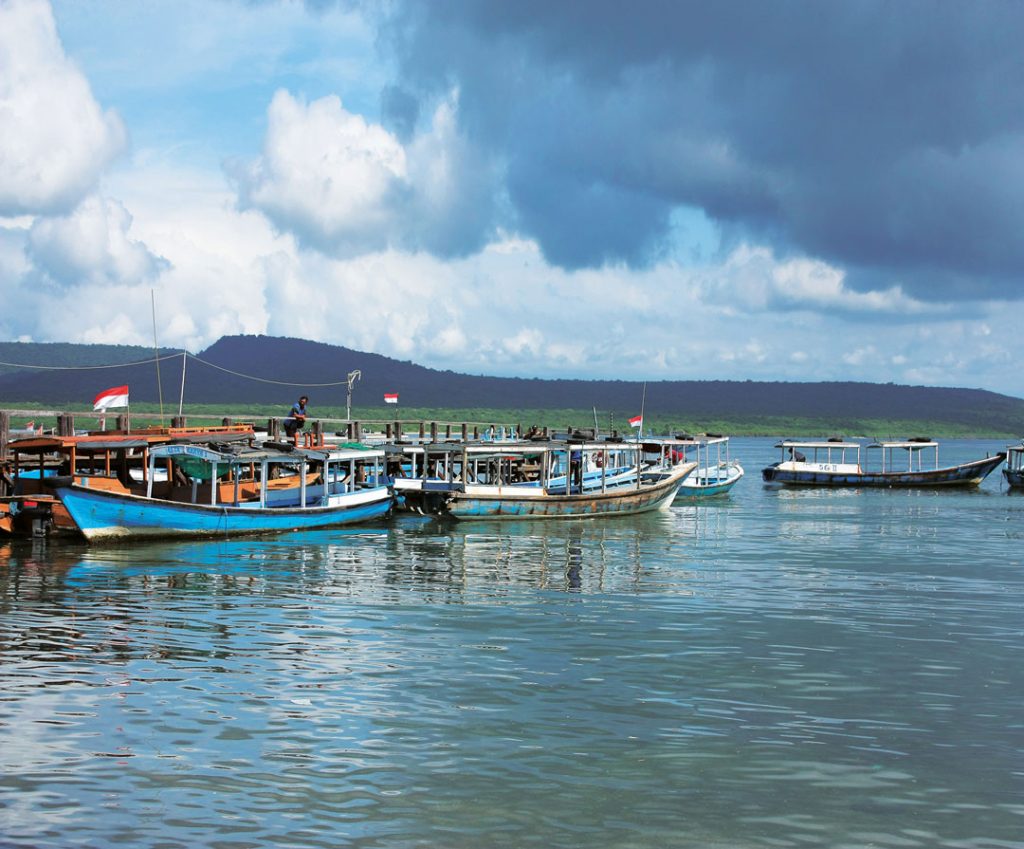 Meanwhile the seascape of the north area is a mix of wall and sandy slope. Unique creatures such as eel, octopus, and nudibranch can be found in Eel Garden and Coral Garden located in the north of the island. Drift diving is usual, but currents are quite mild and all levels of divers can enjoy this area. Menjangan is heaven for divers, snorkelers and lazy sunbathers.
Diving in Bali provides a new way to see and experience the island's bountiful natural experiences and wonders. If you have never dived before, Bali is also a great place to learn, with many dive centres to choose from offering both SSI and PADI certification.
---
BIDP – Bali International Diving Professionals
Address : Puri Damar Jalan Sekar Sari No 77ax, Kesiman Kertalangu, Denpasar
Email : info@bidp-balidiving.com
Bali International Diving Professionals for more information .
Bali Fun Diving
Address : Jl. Tukad Balian No.455 C, Sanur, Denpasar Selatan, Kota Denpasar, Bali
Email : info@balifundiving.com