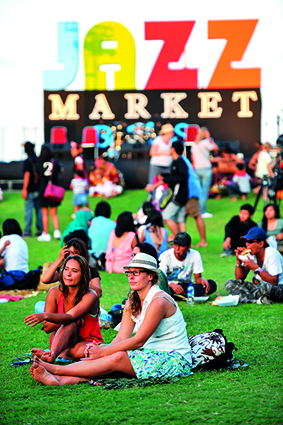 Taking place this coming August 14-16, the Jazz Market by The Sea 2015 is making a return at the stunning beachfront garden of Taman Bhagawan in Tanjung Benoa with a confirmed lineup that covers top-notch performers such as Raisa, Tohpati, Bertiga, Kunto Aji, Balawan & Maestro, Dialog Dini Hari, Rio Sidik, Jampiro, and many more. In previous years, the event has hosted renowned music performers such as Tulus, Gugun Blues Shelter, Ireng Maulana, Syaharani and Queenfireworks, Balawan, Barry Likumahuwa and much more.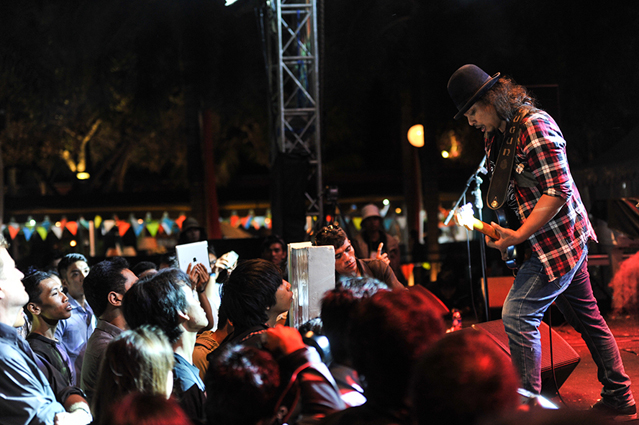 With this year's theme of Indonesia's Festivities and Culinary Journey, the festival has been celebrated by ACMI (Aku Cinta Masakan Indonesia) founded by renowned culinary names Santhi Serad and William Wongso. The collaboration will be presented through culinary workshops and sharing on delicacies of the archipelago in view of promoting Indonesian traditional cooking and the treasure of Indonesian flavours.
This year's Jazz Market is expecting nearly 6,000 visitors for the 3-day cultural experience, which features musicians, market stalls and food stalls from around the area, as well as music and culinary related workshops. Children are accommodated with an exciting corner with plenty of fun activities to keep them entertained. Some of these activities include face painting, a great ocean race, a mermaid show and a bouncy castle.
For tickets and more information
about the event,
visit www.jazz-market.com