The quality of life for people in Indonesia is reduced as blindness plays a major hinderance in their normal living. This country is indeed suffering from such problem. World Health Organisation data has raised an alarm and states that every single minute in Indonesia sees a person go blind due to the poverty and weak economic conditions. An estimated 5.4 million Indonesians or almost 1.8% of the overall population suffer from different eye conditions, and half of which are cataracts. The majority of eyesight related problems for the people is due to conjunctivitis, refractive disorders, cataract, and glaucoma. Data from the Health Ministry of Indonesia mentions that cataract is causing the majority of the blindness among Indonesians. New plastic lens implementation is the urgent need of the hour.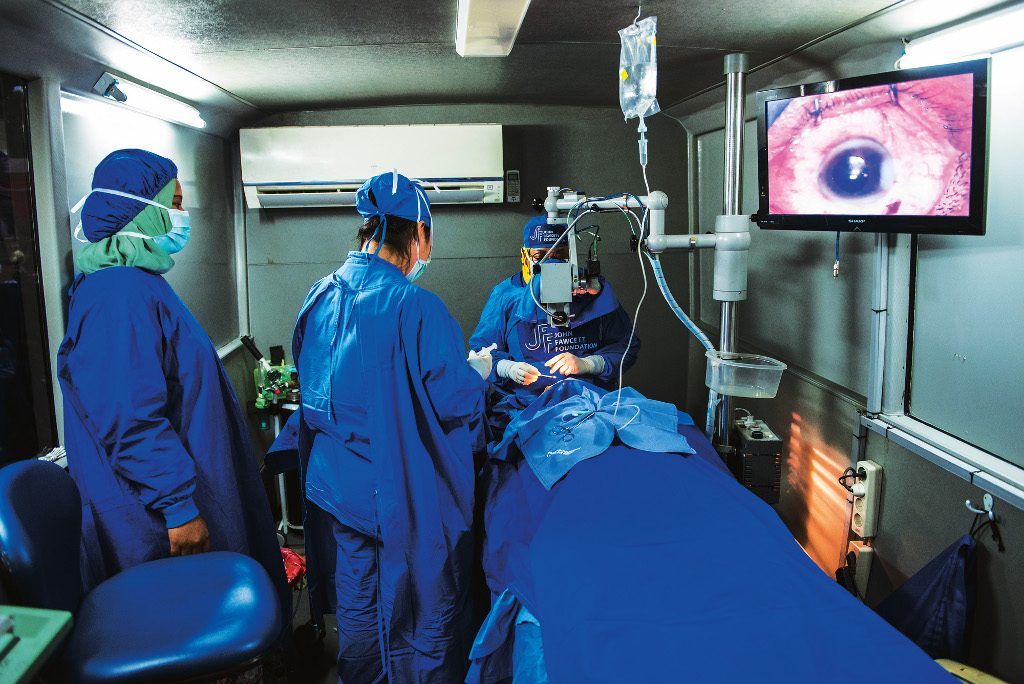 The John Fawcett Foundation (JFF) was created in Indonesia with a single vision to eradicate blindness and reduce its effect among the Indonesian people. The foundation further marks that around four million people are needlessly blind and can be cured through proper treatments. Actions are taken place in order to prevent visual impairment, and this includes blindness prevention, sight restoration, prosthetic eyes and corrective surgery for children.
Majority of the blind people in Indonesia suffer from cataract because they are poor and cannot afford the cost of surgery. For that reason, the JFF team decided to reach out to far flung places in Indonesia and offer help through Mobile Eye Clinics. This exercise is much needed and beneficial for those who live in weak economic conditions. The Village Mobile Eye Clinic offers humanitarian assistance for not only children but impoverished adults suffering from visual impairment through eye screening, medicines, treatments, free surgery as necessary, and finally by providing free glasses. JFF also ensures quality eye care in the most effective manner. The cost-efficient ways of treatment through technology transfer to the villages and remote places ensures that there is a transformation in the lives of such people.
The whole community sees the benefit as the numbers of disabled people reduce. With more than forty thousand cataract surgeries, over four lakh glasses distributed and over a million patients screened, the foundation has turned visual impairment from a curse into something which can be prevented and cured. To help such programmes succeed, the foundation looks forward to generous contributions and donations through monetary or materialistic means, or through volunteering efforts of Individuals who want to help others. The success of the foundation relies on these helps. Your support is priceless!
The World Sight Day
Focusing on global attention on blindness and vision impairment, this year's annual day of awareness will be held on the 12th of October, coordinated by the International Agency for the Prevention of Blindness under the VISION 2020 Global Initiative. JFF, as a member of VISION 2020, is planning a special, large-scale programme as a seven-day event, involving its fleet of four Mobile Eye Clinics, four ophthalmic surgeons and its full team plus extra contract nurses in the regency of Situbondo, East Java.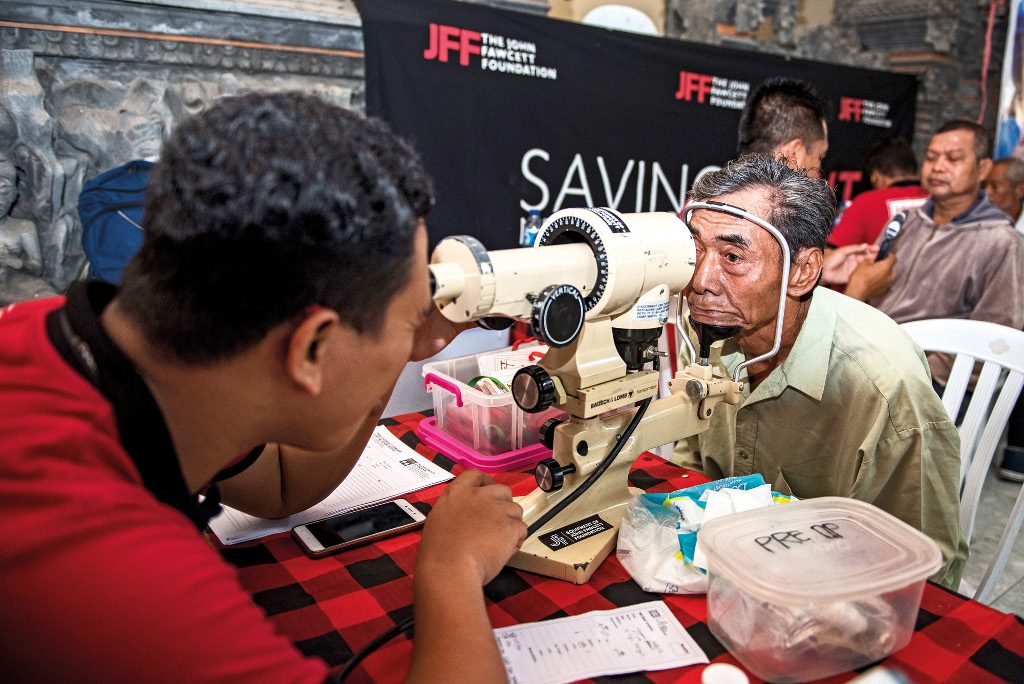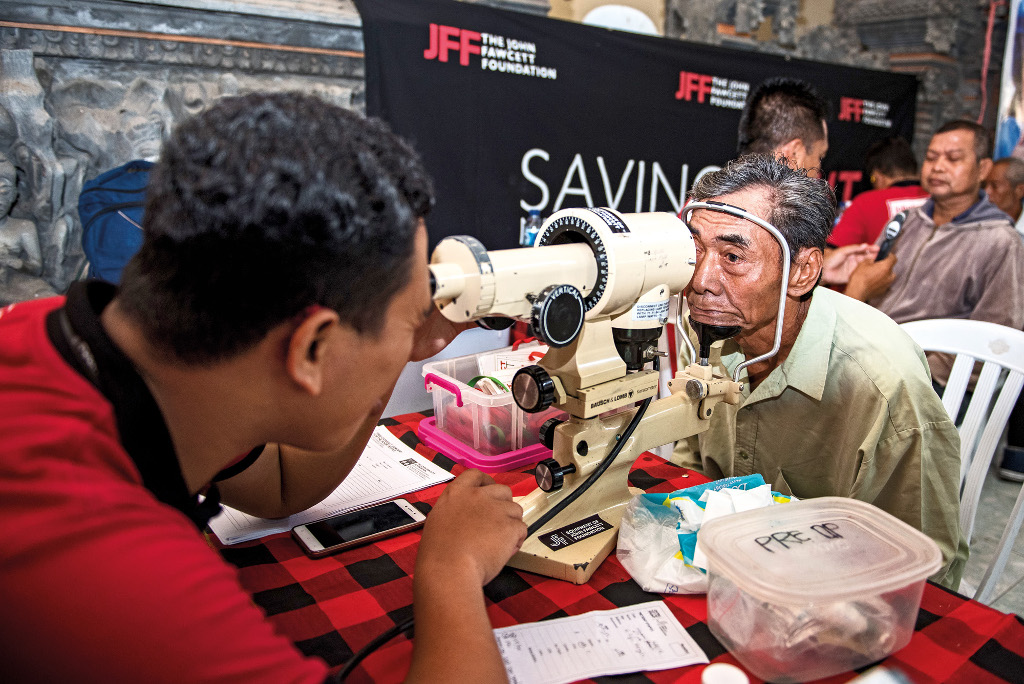 During this programme, the JFF team estimates to screen 2,500 people with eye problems, distribute 1,875 pairs of glasses and treat 1,250 people with eye drops. With four ophthalmologists operating in the four mobile clinics, they are expecting to be able to restore sight for over 400 people. The team will also go to local primary schools and check the eyesight of the children with an estimated 15 pairs of prescription glasses required.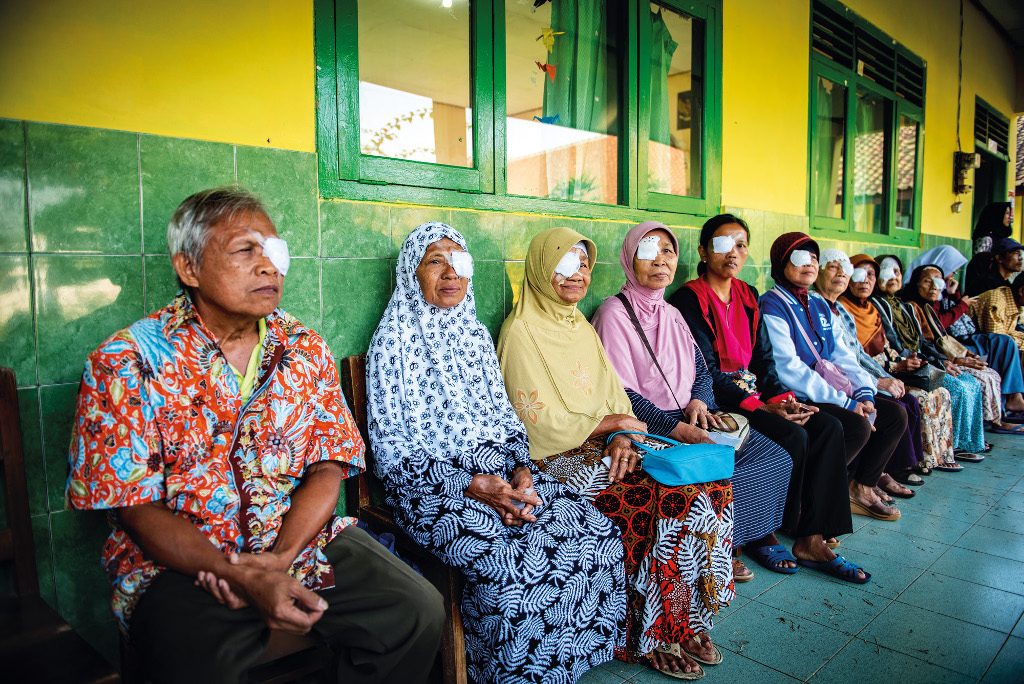 Situbondo, in the eastern part of East Java, is a very impoverished area. The JFF team conducted a programme there in late January and was inundated by the sheer numbers of people with cataracts. During that four-day programme, the team operated 201 people who were blind with cataracts. They left behind hundreds of others and are keen to return for this special large-scale programme in October to assist those still waiting for their surgeries.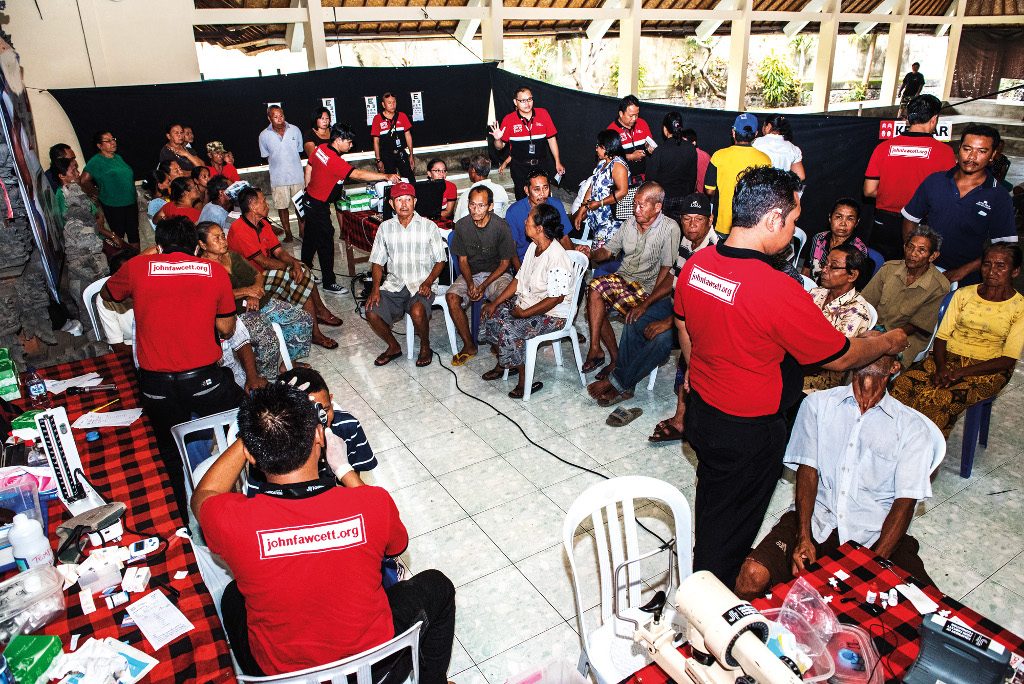 The total cost for this event is estimated around AUD $55,000, so a consortium of donors to support this would be ideal. Supporters of this programme would be promoted at the location and in JFF's promotional materials. JFF is expecting that this event will attract a lot of media attention in Indonesia and wider afield through social media promotions. Donors would also be most welcome to join the JFF team in October to participate in the event and see the wonderful outcomes of their donation to so many lives.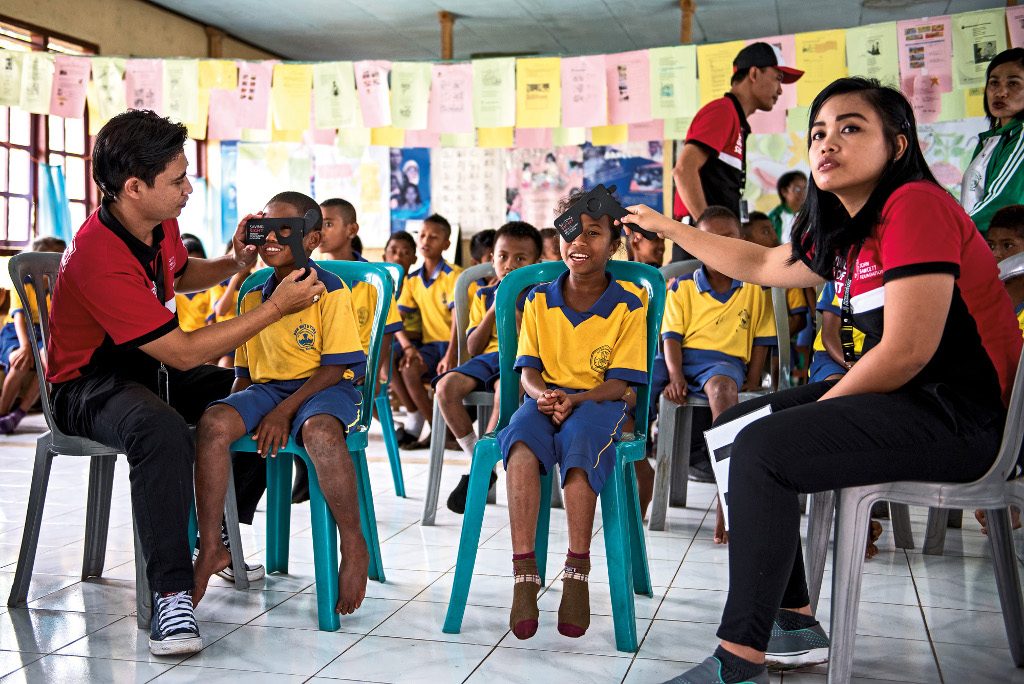 Please note that donations for this event would be eligible for JFF's usual tax deductions in Australia, the UK and USA, and can be made online via the JFF website, by bank transfer to the JFF accounts in Australia or Indonesia, or by cheque to JFF Australia.
John Fawcett Foundation
A : Jalan Pengembak 16, Blanjong, Sanur
T : +62 361 270812
W : www.johnfawcett.org