Jungle Fish has long been the go-to destination for those after a 'beach club' atmosphere in the hills of Ubud. Whilst popular amongst sun-seekers during the day, Jungle Fish has expanded with Jungle Fish Restaurant to add a more dining focused experience to their offerings. 
Jungle Fish is found in Chapung Sebali, a design-focused, boutique resort only 10 minutes from Ubud's centre. The resort, now home to both villas and suites, is heaven for those who can appreciate good aesthetics; the design comes the owner himself, a well-renowned professional furniture designer whose own work can be found throughout the property. 
However, Chapung Sebali remained a magical mystery for a long time. A little secret that those who stumbled upon it dared not share. That is, until Jungle Fish opened. Jungle Fish was the first of its kind, an iconic infinity pool overlooking a verdant river valley – opened to public! Defined best as a restaurant and pool club, it quickly became popular amongst visitors and residences in Ubud. 
Jungle Fish has been most popular for those looking to swim surrounded by lush jungle (hence the Jungle Fish!) , enjoy poolside Mediterranean-Asian cuisine, cocktails, healthy juices and even a leisurely session in the spa. However they have now expanded with Jungle Fish Restaurant, to extend the experience into the evening. 

The restaurant's upgrade includes a new dining area on the deck, the installation of a traditional red brick barbecue, an open kitchen, tandoori barbecue, new furnishings and eclectic artwork. 
These fine touches at Jungle Fish Restaurant reflect a chic and sophisticated design, fusing an Indonesian Joglo style with Scandinavian flair in the interior and eclectic design detailing the deck area. 
A traditional barbecue pit built of red bricks complements the restaurant's intimate ambiance. Meanwhile, a designated kitchen area for cooking classes promises fun activities for guests wanting to learn a skill or two from the chefs at Jungle Fish Restaurant.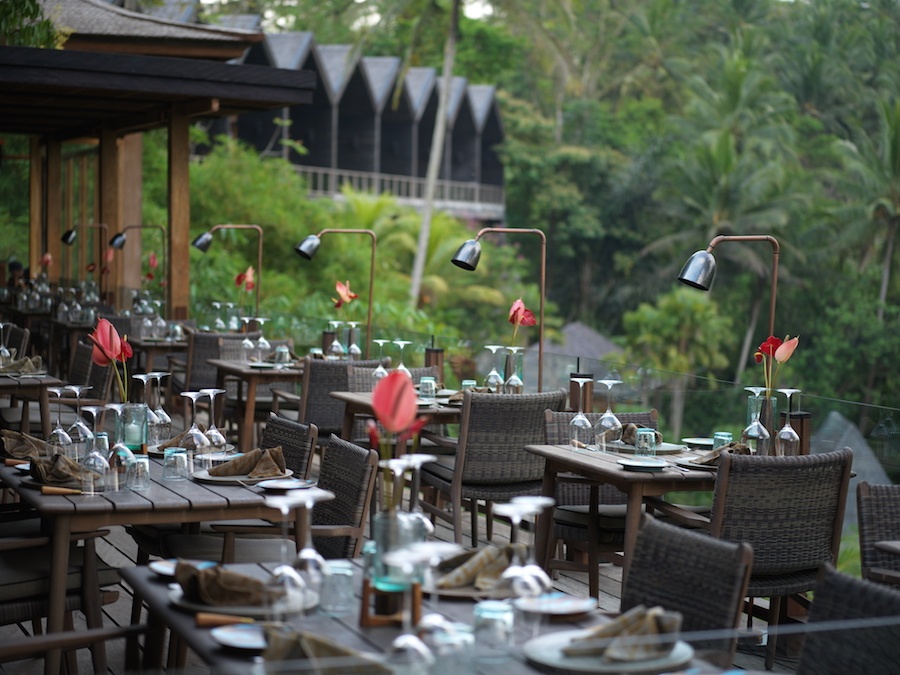 Executive Chef Wuisan Chandra  has taken the opportunity to present a new dinner menu as well. Chef Wuisan brings an array of Asian favourites, including tandoori chicken, grilled beef oxtail, and pork belly rice noodles to the table. The selection highlights seasonal ingredients with some dishes prepared in unique methods, such as cooking on coffee wood and coconut shell. 
With majestic forest views from up high, guests can make the most of the deck with its beautiful surroundings, for an intimate evening with friends, or extravagant celebrations under the stars, or an indoor cocktail reception. It is also perfect for that romantic dinner for two, or any special tailored event that requires a view from the top.
Opening times:
Jungle Fish Restaurant – Lower deck: Monday to Sunday, 7.30am – 6pm
Jungle Fish Restaurant – Upper deck: Monday to Sunday, 6pm – 11pm 
Jungle Fish Restaurant
Chapung Sebali, Jalan Raya Sebali, Keliki, Ubud
+62 361 89 89 102
www.chapung.com