Whether you live in Bali or are just here for a visit, your little ones will definitely need to be scheduled for play time where they can freely run around, play, and share toys with other kids they just met. You can consider bringing the kiddos to Peek A Boo, a huge play ground situated on Bypass Sanur. It is a fun stop at noon before you take the whole family to Sanur beach to spend a nice breezy afternoon.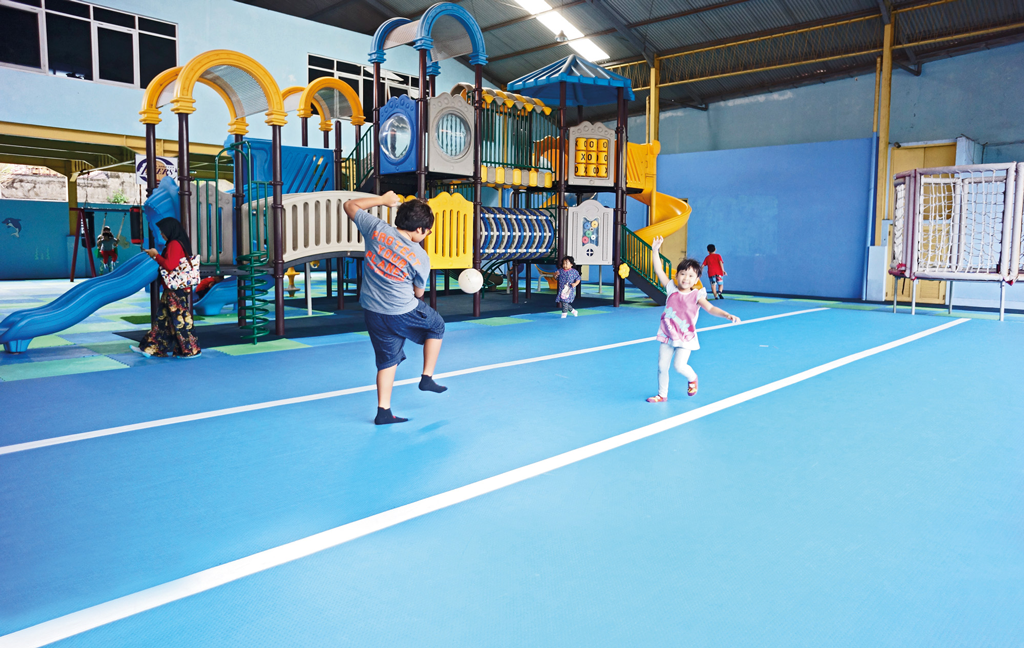 The spacious play ground offers great fun for children from baby who can already crawl, to kids under 9 years old. The playground is divided into two different areas, air-conditioned indoor play area and a confined outdoor space, kids can easily shift from one area to another since there are staff who standby at the door.
In the indoor playroom, the children can play with wide selection of quality toys. In the huge indoor area there is a corner where creative toys such as building blocks, puzzles and others are kept, a little corner that suitable for babies, a trampoline fit for two kids, a huge dome to climb, seesaw, mini cars, carousel and many other toys and facility for toddlers including a shallow ball pool. They also organise several free creativity class, such as craft making.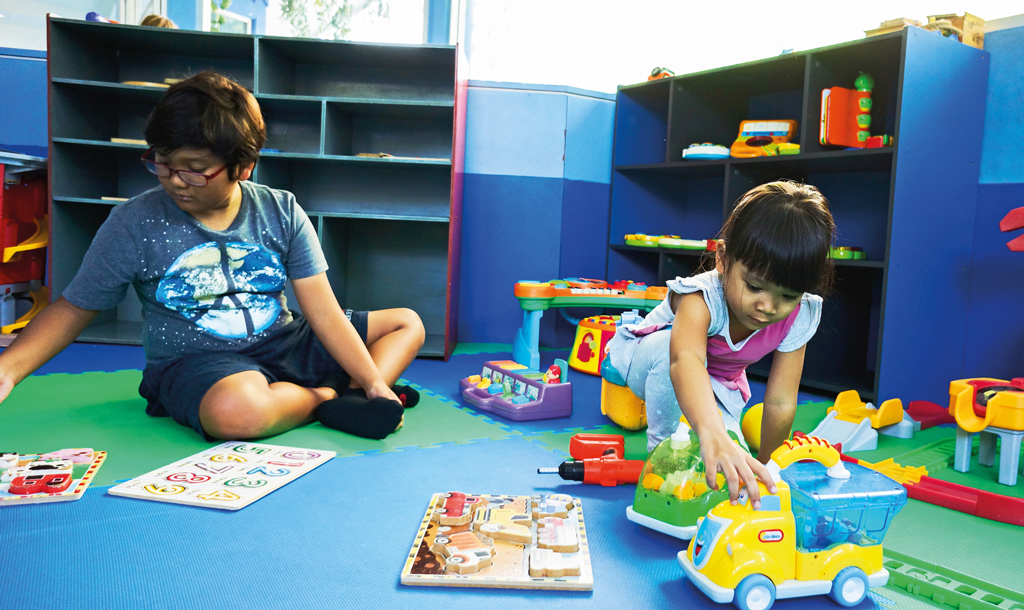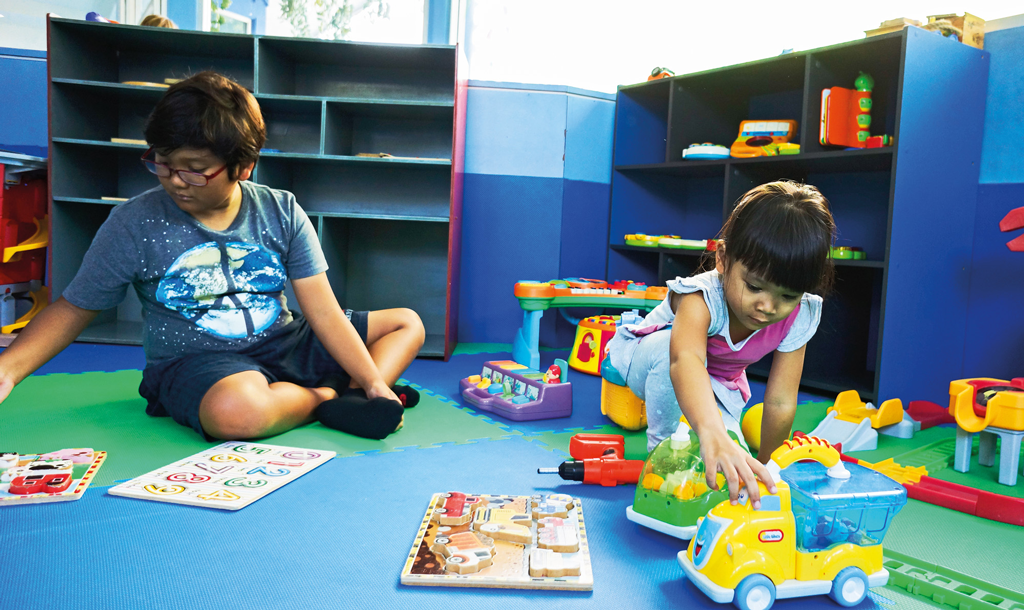 A little café at the indoor area is heaven for parents. The café offers a wide range of beverages, such as coffee, tea, fresh juice, as well as various simple meals and snacks is also available inside overlooking the entire area of the playground. The spot is just perfect for parents who need to spend some time to submerge in their work or surf the net as free Wi-Fi is available.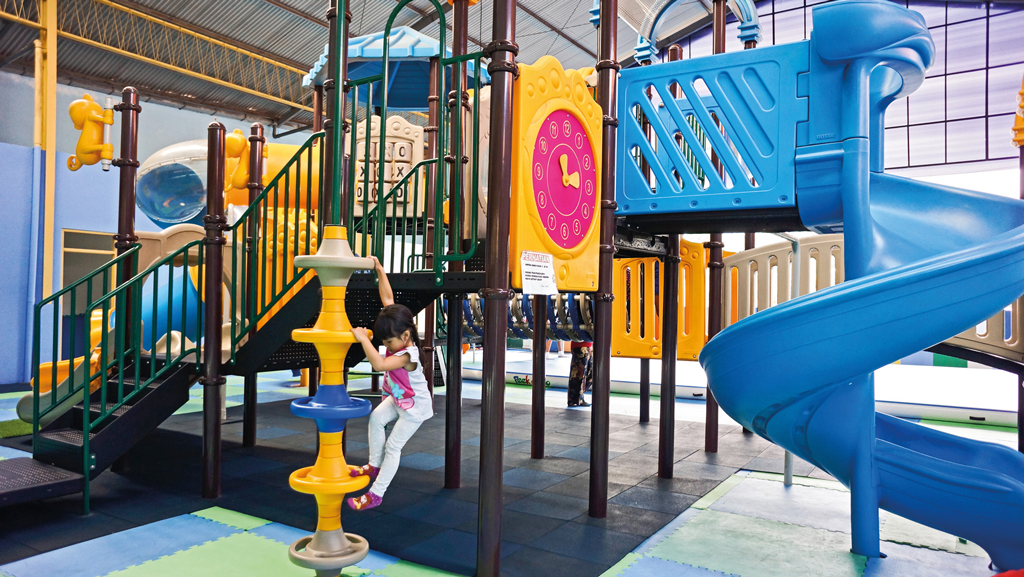 Meanwhile, at the spacious outdoor playground, kids can use up their abundance of energy by sliding down several different level of slides, crawling through tunnels, playing football on the special bouncy area, swinging to their hearts content, or playing basketball. Even though the Peek A Boo has many staff that supervise the children at both indoor and outdoor, parents with kids under 4 years old are encourage to maintain supervision towards their kids.
To enjoy the facility, parents and kids must wear socks, and an entrance fee IDR 100,000 is applied for each child including access for one adult.
Peek A Boo
A : Jalan By Pass Ngurah Rai, Sanur Kaja, Denpasar
T : +62 361 282 638
W : www.peekaboofun.com