In an island where the list of long lunch and boozy brunch options are almost unlimited, there comes a point in time when you long for a new experience. That's where Finns VIP Beach Club comes in with the return of their famous 'Grazing on the Green' experience.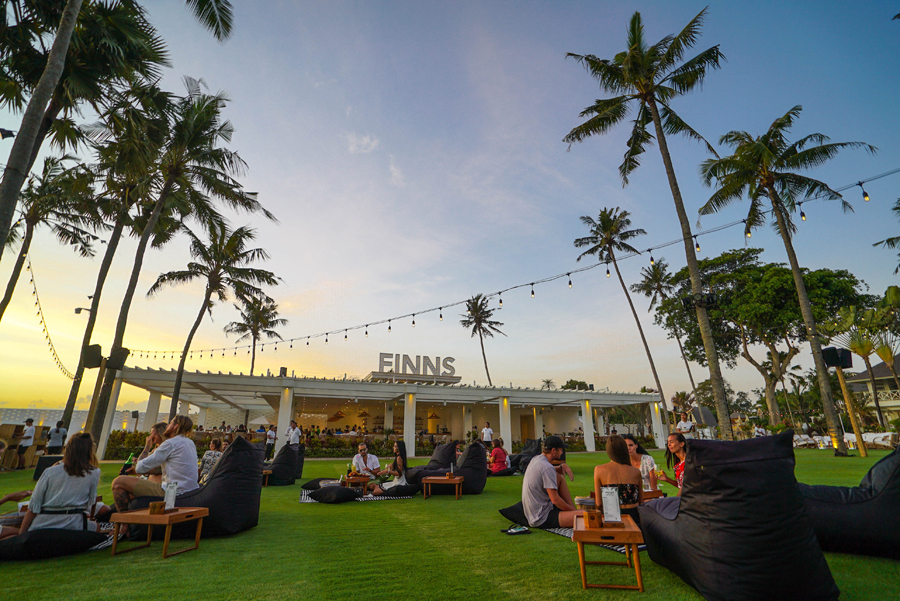 Starting Monday, 1 July 2019, the popular 'Grazing on the Green' experience will make its return to Finns VIP Beach Club. Kick off your sandals, lay down the blanket and sit back on the pillows on the perfectly manicured lawn.
Although Finns VIP Beach Club features perfectly sophisticated poolside wining and dining and an adult-only sunset rooftop bar, the al fresco experience invites guests to indulge in a relaxing afternoon of outdoor dining, lounging and thirst-quenching refreshments set on the ultimate sunset spot. Unwind and de-stress on the picnic set up, daily from 3pm, where beanbags, blankets and pillows are provided for your comfort as you lean back and enjoy the soothing sounds of the Berawa break and the picture-perfect blue skies of Bali.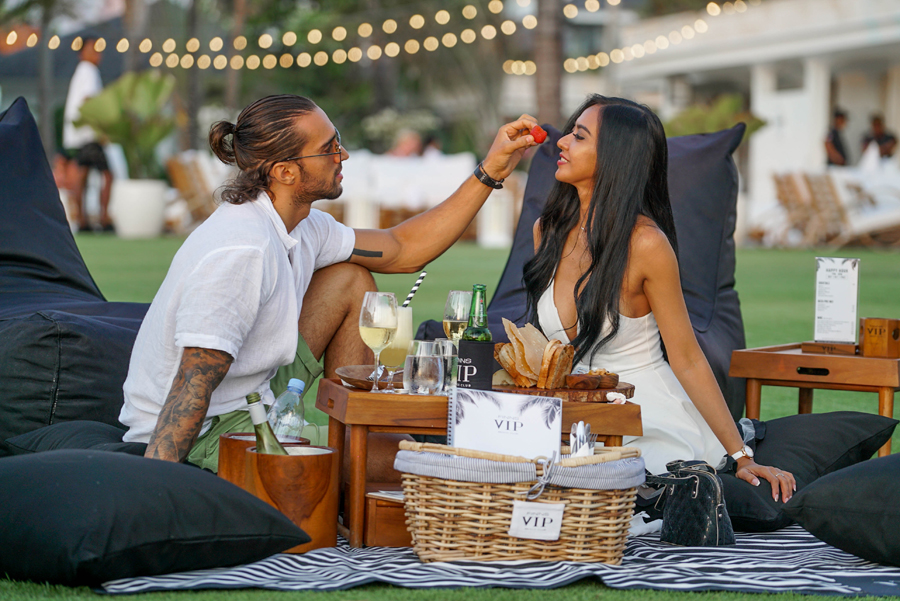 Delight in the Mediterranean flavours that are thoughtfully crafted in small bites with sharing in mind. The menu offers a wide range of tapas, wood-fired gourmet pizzas, platters and seafood options. Savour in the variety of tapas such as grilled squid, frog legs and fried brie, or pass around the sharing platters with your group of friends, including a grilled prawn platter, Frito Miso and an artisan cheese platter. For heavier bites, the wood-fired pizzas should put your hunger to ease with choices from Polpo & Chorizo, Salsiccia Di Pollo and Rucola E Stracciatella. The variety of delicious bites makes this experience the perfect pastime for families with kids.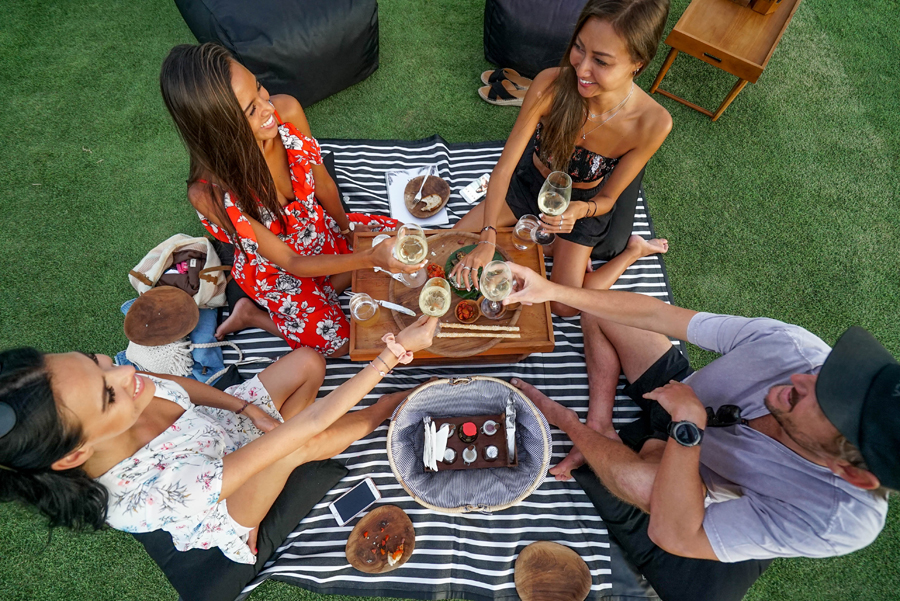 Don't worry about not getting a picnic spot, you can pre-book 'Grazing on the Green' experience online to guarantee the best seat in the house to soak in the sun, ocean breeze and mesmerising sunsets. You can book a spot for up to six guests with minimum spending applied which is 100% credited towards your food and beverage purchases.
'Grazing on the Green' is the perfect sunny day experience that will surely once again be the go-to destination for sun-seekers searching for a calming activity away from the busyness of the island. Be sure to make your bookings starting July 1, 2019, and enjoy the emerald turf of Finns VIP Beach Club.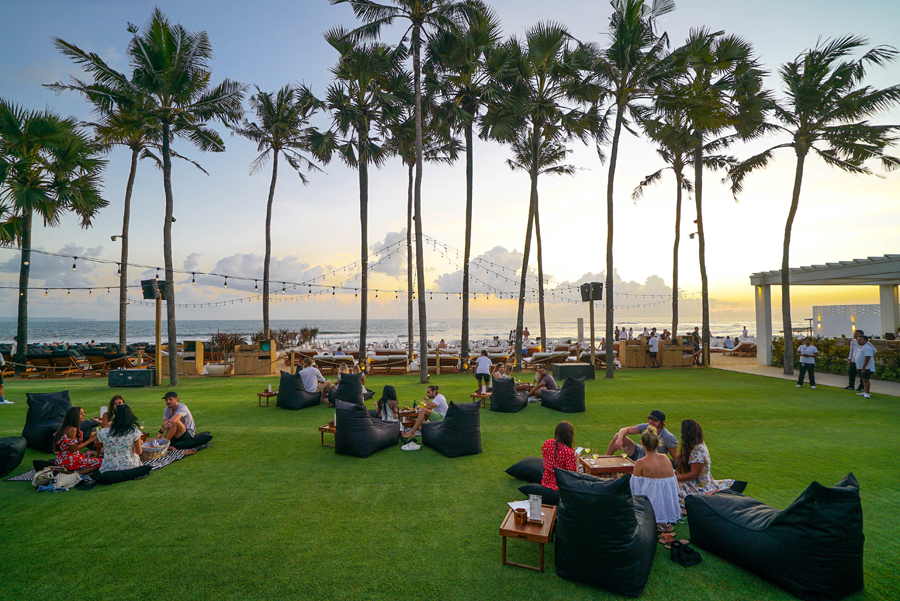 For reservations please call +62 361 844 6327 / +62 828 9701 6178 or email info@finnsbeachclub.com
Finns VIP Beach Club
Jalan Pantai Berawa, Canggu
+62 361 844 6327 / +62 828 9701 6178
info@finnsbeachclub.com
www.vipbeachclubbali.com