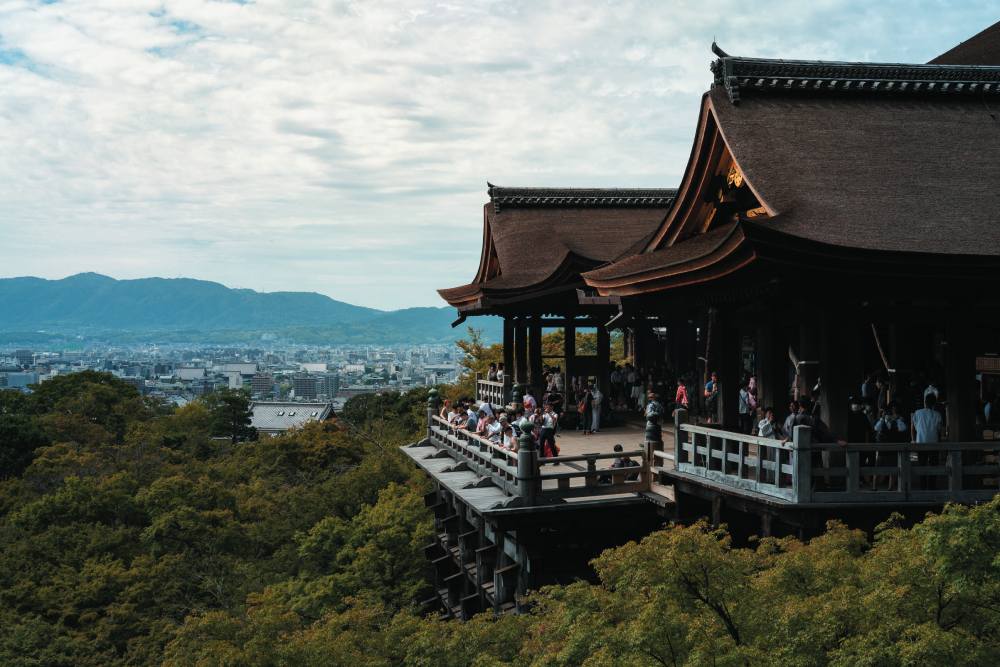 Many think of Japan as a high-tech, industrial powerhouse, perhaps waning in the shadow of China's mega-economy, but nonetheless, still an example of efficiency and innovation. Behind that, diligence, dedication and sheer hard work. And we would not be wrong. Japan has not faded, it has only recently been overshadowed.
Outside of the global economy, however, Japan is simultaneously a tourist haven. The same attributes that the Japanese apply to commerce and industry, they apply to tourism. And for those who have been to the cultural mecca of Kyoto, they will have seen first hand how those skills and attitudes lie behind the extraordinary success of their cultural offerings.
First of all, we need to go back at least a thousand years to when the temples and shrines were built, and understand that the ancestors of today's diligent "sallarymen" were just as dedicated to their religion and as today's citizens are dedicated to business! They built their offerings to their gods to last and did so on a monumental scale, with magnificent shrines built with infinite skill and precision in manicured but still natural gardens and forests, making use of the landscape, the trees and the pure running streams of water in a beautiful and respectful way.
That gives Kyoto its basic product, and the tourists love it – and respect the rules governing their visits – without a single security guard in sight. The crowds flock to and through, the shrines with delight, populating Instagram and Facebook as they go, buying exquisite and beautifully presented gifts and mementoes at the same time.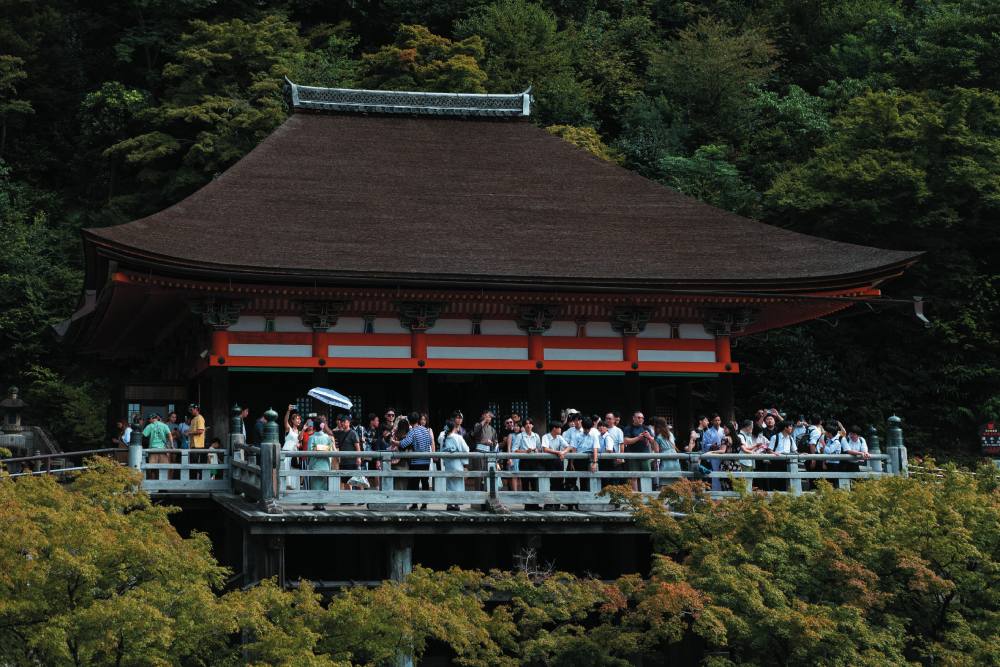 And – here comes the crunch – all this is done by public transport. There are no motorbike rental companies hiring out the (made in Japan) Hondas.  People walk, take the plentiful, on-time, buses, trains and undergrounds, and do not complain at all. They love it. There is no pollution, there are no traffic jams, there are no parking problems, there are no broken pavements and motorcycles parked where we want to walk.
And – here is the second crunch – it's clean everywhere. There is no litter, none. And again, the tourists comply. They take their garbage home. They find places to put it, all organised into segregated bins, obviating the need for endless debates among the eco-cognoscenti about eliminating plastic etc ad nauseam. It is done as a matter of course, and by good organisation.
The Japanese, without exerting undue force or regulations have totally avoided what Bali has allowed to happen, and they are reaping the benefits. It's the Japanese who own the bars and restaurants of Kyoto, not the foreigners who come to enjoy the delights of café and bar ownership in Bali. They set up brilliant little shops and restaurants and serve with efficiency and skill, and wonderful guest-pleasing smiles and attitudes. Nothing is too much trouble. 
It is a pleasure to be there, and that probably means today's visitors will return. Is that true for this year's disappointed visitors to Bali, who have seen no improvement to traffic, garbage and pollution? I am concerned that they will not. And that is our fault. Honestly, we have a lot to learn!