Indonesian food is on the rise – that is a fact. Previous obsessions with foreign cuisine have in the last year flipped 180 degrees, seeing both homegrown and international chefs turn their interests back towards the Indonesian archipelago, known for its famous spice islands. Restaurants and kitchen creatives are reviving the nation's favourite dishes, either by finding new interesting ways to present them or by bringing rustic, authentic flavours into a more formal scene. One new (at time of writing) restaurant in Ubud, Liap Liap, is adding an interesting, and certainly palate pleasing, dimension to this revival . 
With trends, there is always the risk of oversupply; one successful idea being copied to the point where no one stands out. The same goes with this rise in Indonesian cuisine, there are only so many ways you can "recreate" a nasi goreng (fried rice) – most of the time the best advice to give is don't. So, whilst many have tried ride the wave, not all succeed in standing out. For Liap Liap however, it seems they have found a solution. It is to go where no one has gone before, quite literally…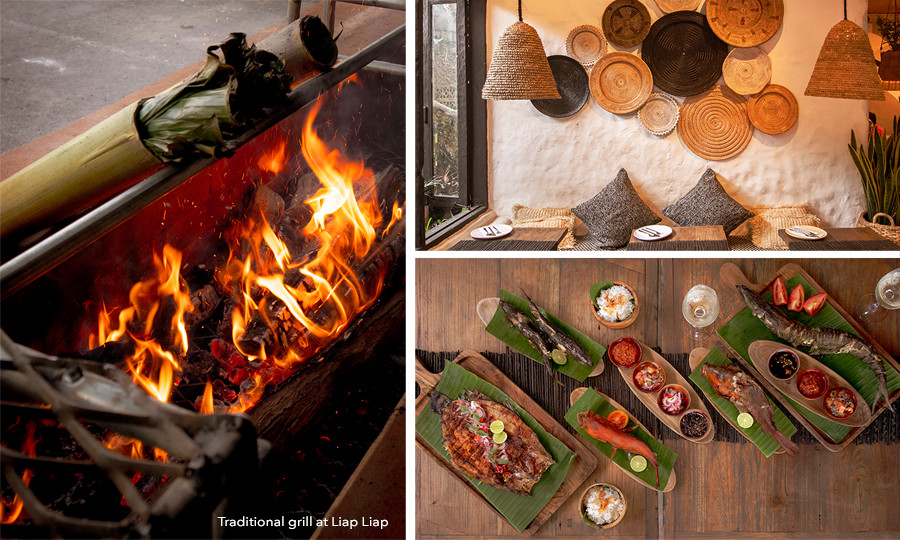 Working together with Chef-Patron Mandif Warokka, Liap Liap takes you to the far reaches of the Indonesian islands, at least in a culinary sense . In the long search for 'something different', it was the vibrant culinary heritage of the brave tribes from Sulawesi to Papua that caught the attention of this restaurant's conceptors. Inspired by unique, indigenous cooking techniques, it was clear that this would offer something truly novel.
What many restaurants are focusing on today are ingredients, mastering the complex mixture of flavours of Indonesian cuisine. However Liap Liap extends the experience by offering food cooked not only with the right 'components' but also in a traditional style: exotic grills and indigenous smoking techniques. This is in fact where the restaurant gets its name, Liap Liap, meaning the crackling flame of charcoal embers. With the combination of both technique and recipe of the region, what is presented is a delicious, ethnic flavour previously unexplored in Indonesia's restaurant scene. 
With the pre-amble now out of the way, perhaps the menu itself will best describe what's on offer for those choosing to dine here: One of the most unique items are the 'grilled soups', one consisting of blue swimmer crab & prawn in a rich "Crancam" broth cooked in a coconut husk over a fire. The grilling coconut seeps flavours into the broth of the Basa Gede flavour base, with lemongrass, bay leaves and shallot.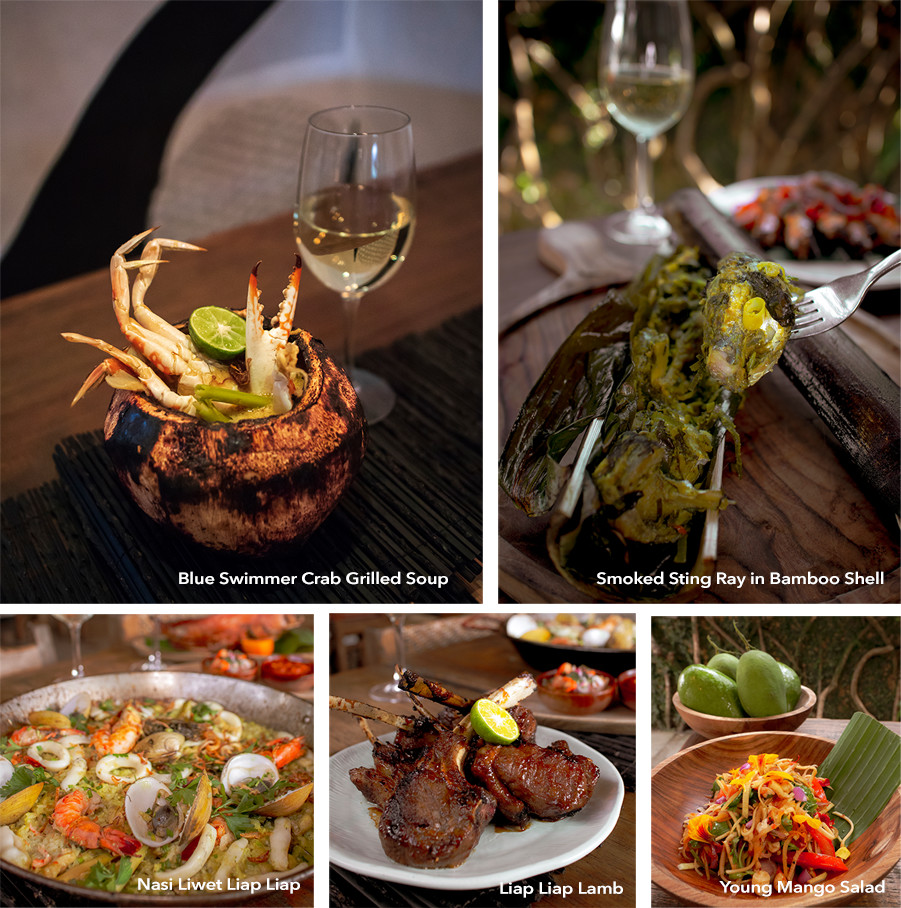 Another interesting style showcased are the dishes grilled in a bamboo shell. The most intriguing of which may be the smoked sting ray, cooked in the bamboo with a fragrant chilli and coconut curry. The vegetable-based options of grilled sticky rice in ginger coconut curry, or jackfruit rendang are equally drool-inducing. 
There are many flavours and styles on offer at this new Ubud restaurant, with skewers, grilled sides, Indonesian salads, traditional desserts, signature dishes and a very special paella-styled 'liwet' rice dish that has caught the eye of local food lovers. Many of the dishes are rich in regional herbs and spices, or offer a distinct grilled flavour worthy of a savour. Chef Mandif is of course no stranger to regional Indonesian cuisine, with many of his other projects expertly exploring the culinary diversity of Indonesia. This same expertise shines once again at Liap Liap, with yet another twist to add to the experience. 
Located in the famed Monkey Forest Road in Ubud, the restaurant was conceived by exploring a dimension of design rooted in both tradition and culture. The interiors also give a nods to the cuisine's theme, with homegrown accents, tropical touch points, and preserved textural layers to provide a pleasant, airy vibe that sets itself as progressively uncategorised. For those looking to explore the archipelago, a dining journey in Liap Liap may be one way to do so.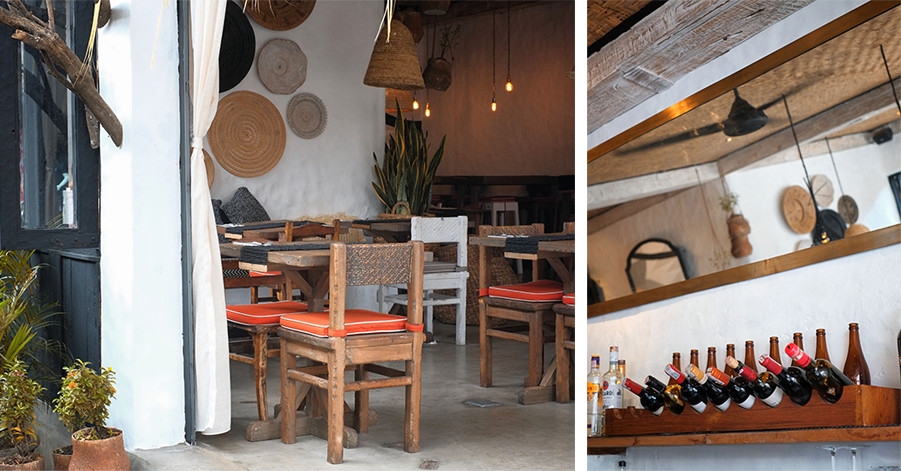 Liap Liap
Jalan Monkey Forest, Ubud, Gianyar, Bali 80571
+62361-9080-888
www.liapliap.com