Without a doubt, the ocean's are on the minds of every environmentally-conscious global citizen out there. The ocean is facing many issues today, from climate change to over fishing and more recently the growing fear of micro plastics. Of course, there have been many campaigns to raise awareness, in all shapes and sizes. Recently, one of the world's largest hotel groups, Marriott International, started their own campaign in the spirit of World Ocean's Day through cuisine. 
Calling on all the Marriott International hotels, the company challenged their global network into creating a a special dish with the brief "Fishing for Your Favourite Seafood Recipe". Each recipe submitted would be judged on Originality, Certification/Sourcing Data (to ensure sustainable/ethical sources) and Applicability to a Hotel Menu. 
350+ submissions were entered into the challenge from around the world, meaning the challenge was serious. However, amongst all the competition out there it was a Bali-based culinary ambassador that won this global challenge! 
Wayan Suriawan, the Commis Chef at The Stones – Legian, Bali, A Marriot Autograph Collection Hotel, made the island proud with an Indo-Malay dish called "Ikan Asam Pedas", or Spicy Tamarind Fish. This specially prepared dish combines the acidity of tamarind with coconut and a crunchy jicama salad, blended together with the island favourite Balinese sambal matah chilli relish. He used cod as the base, sustainably sourced from a local Balinese fisherman.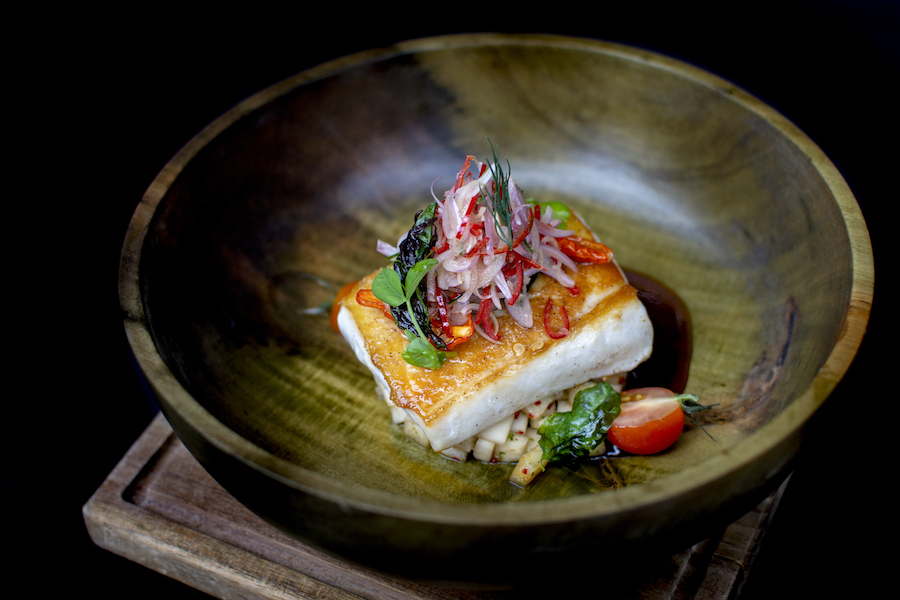 This challenge-winning dish has been made available at the Big Fish Bar & Grill and Stones Kitchen, the restaurants found at The Stones – Legian, Bali. You can try this succulent and sustainable dish from the month of July to September, for only IDR 170,000++ including a glass of beer, soft drink or juice. 
This challenge from Marriott International was effective in prompting culinary professionals to really think about not only what their food tastes like but where it comes from. Of course, with the end product looking as delicious as the Ikan Asam Pedas, the message will also spread to diners. Certainly a unique, and tasty, way of spreading the message to protect our oceans. 
The Stones – Legian, Bali – Autograph Collection
Jl. Raya Pantai Kuta – Banjar Legian Kelod
+62 361 300 5888
www.stoneshotelbali.com